Victor Osimhen's girlfriend, Stefanie is one of the most beautiful Wags of Super Eagles stars.
Victor Osimhen recently sealed his name in the history books having helped Napoli to a historic third Scudetto title.
Osimhen was highly instrumental as he helped Luciano Spalletti's men to their first Serie A title in 33 years.
The 24-year-old Super Eagles of Nigeria striker who has recently been nicknamed the King of Naples is enjoying one of his best seasons ever, and is currently leading the Serie A Golden Boot race having scored 22 goals in 27 appearances for the club so far this campaign.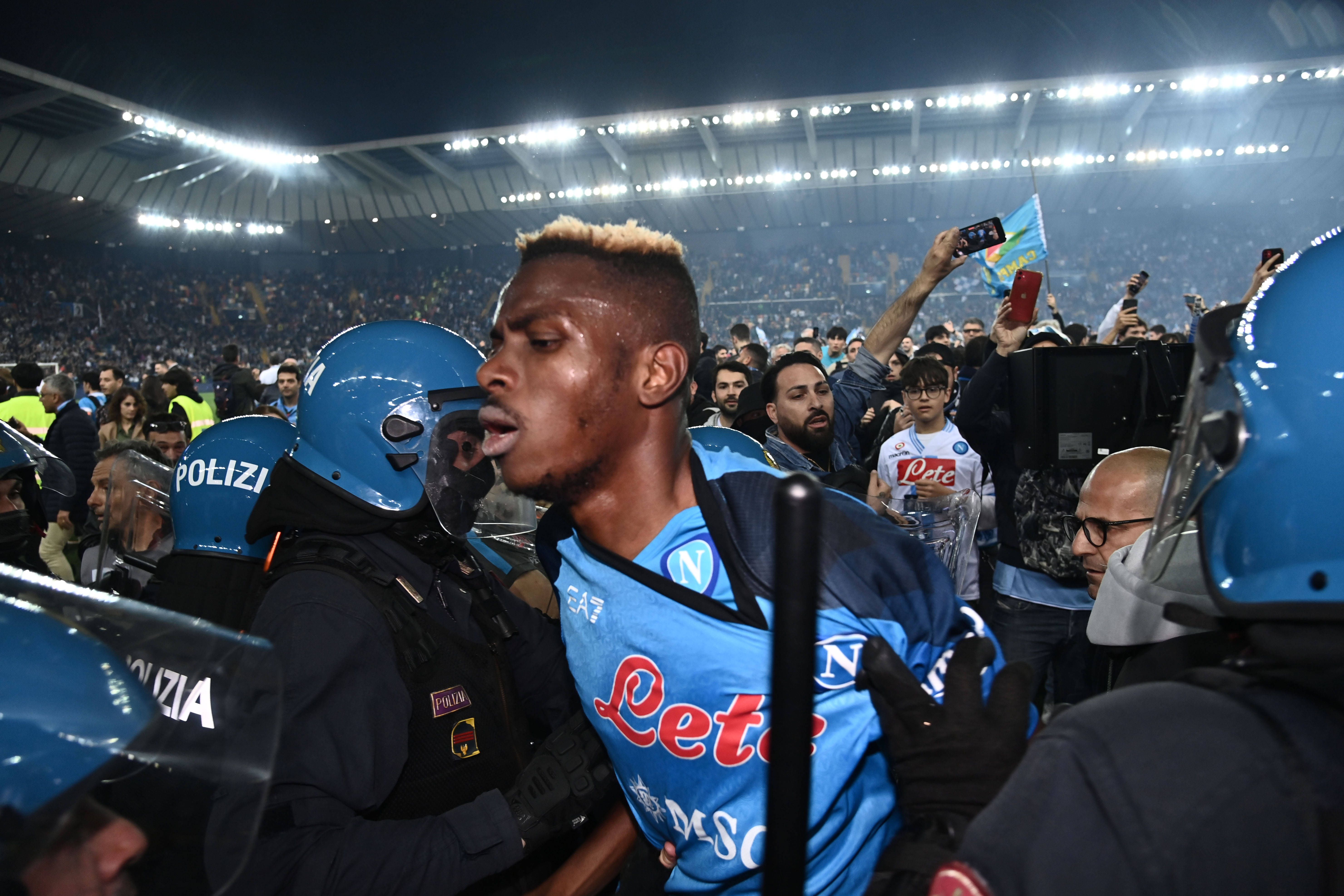 Osimhen's goal against Udinese which confirmed Napoli as champions of Italy saw him become the African player to score the most goals in a Serie A season, surpassing Samuel Eto'o (21).
He also equalled the all-time goalscoring record by an African player in the history of the Serie A set by George Weah (46).
However, while Osimhen's exploits on the pitch are currently making the headlines, the Nigerian striker who has a very active social media life loves to keep his relationship as private as possible.
The masked striker who is the second most-followed Nigerian footballer on Instagram has also given his reasons behind his decision to keep his relationship life away from the media.
Speaking in an interview with Italian outlet Il Mattino, Osimhen said he is protecting his loved ones from the insults rampant on social media.
He said:
There is always someone who is ready to criticize, to pour out hatred, to insult, As long as they do it with me, it's part of the game, you can even ignore it.
But I could never accept that someone could use abusive words towards my daughter or any of my family members.
I don't want to suffer these attacks on my affections, that's why I defend my family's privacy from the attacks of those who hate and are capable of writing horrible things on social media.
I keep my private life to myself because it is not available to anyone.
However, one of the most asked questions about Osimhen's private life is his relationship status.
But because the Super Eagles star has done a great job of shielding his partner and family from the media, details of his relationship has remained unknown for most of his football career.
In this article, Pulse Sports will review top facts you might not know about Osimhen's girlfriend.
9 Interesting things to know about Victor Osimhen's girlfriend, Stefanie
1. Who is Victor Osimhen's girlfriend?
Victor Osimhen is currently dating a German lady known as Stefanie Kim Ladewig.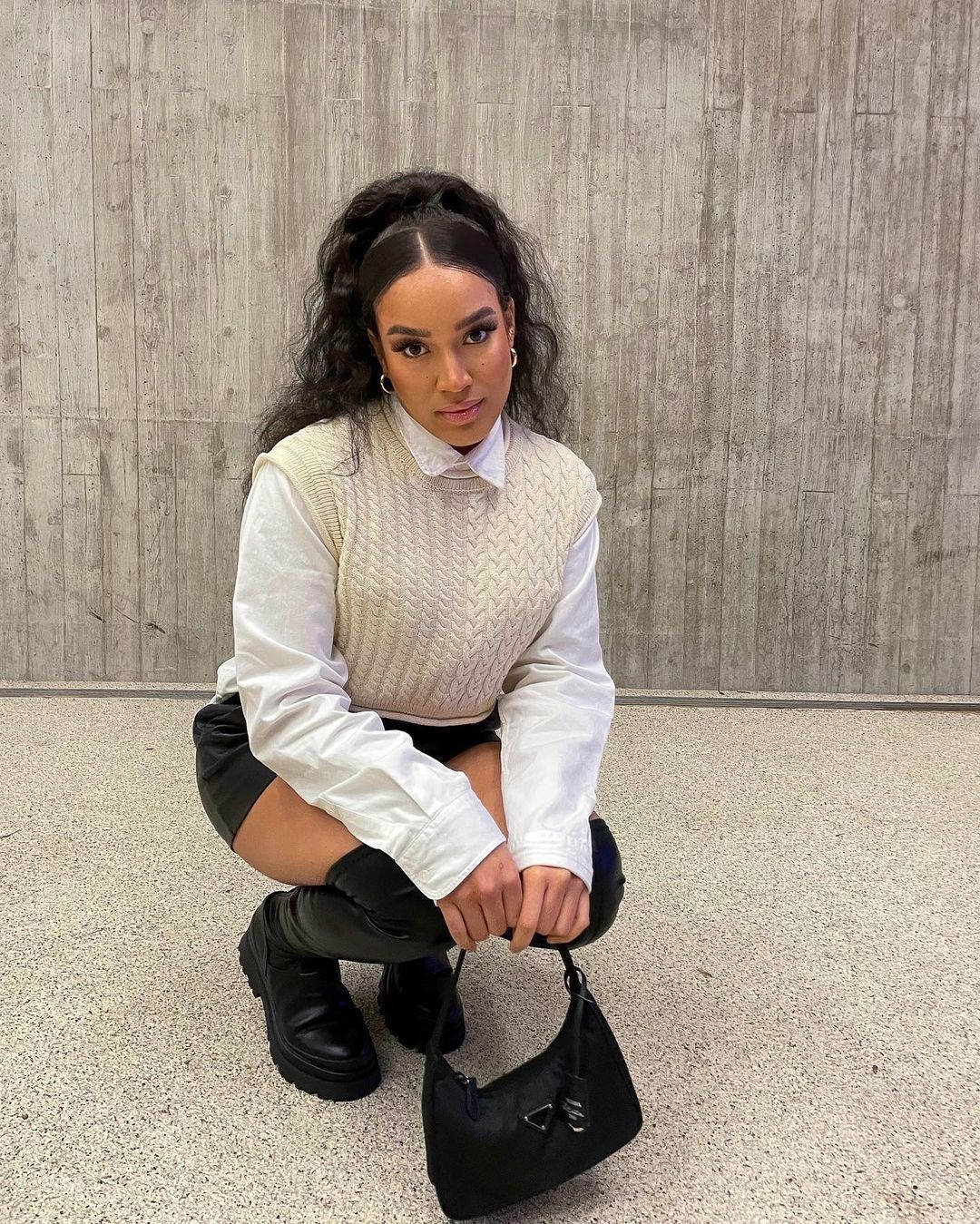 The pair is believed to have met during Osimhen's playing days at Bundesliga club VFL Wolfsburg.
Osimhen and Stefanie fell in love as the German lady was a cheerleader for Wolfsburg at the time.
Although it is not known the exact time the pair started their relationship, Osimhen and Stefanie have been together ever since.
2. Victor Osimhen is 2 years older than his girlfriend
Osimhen was born on December 29, 1998, while Stefanie was born on September 13, 2000.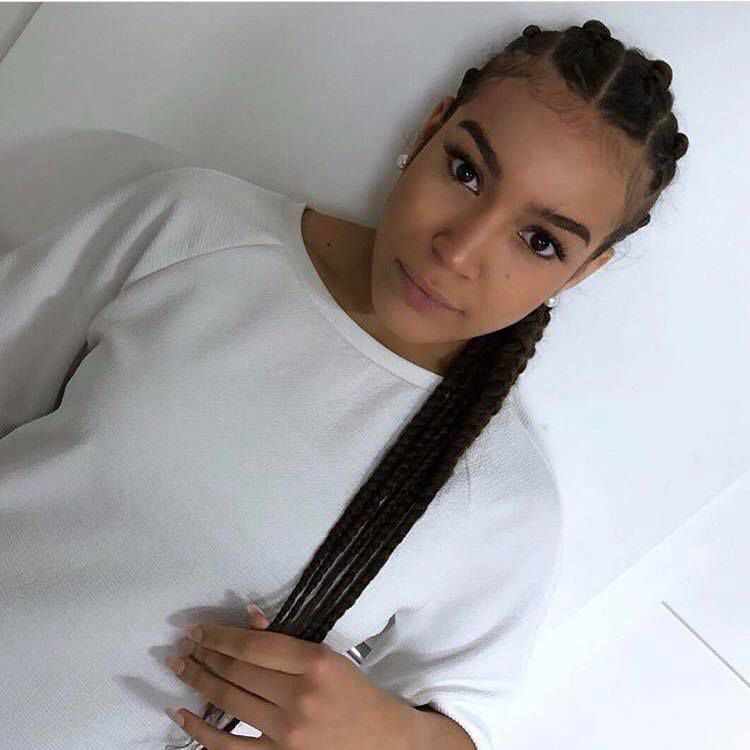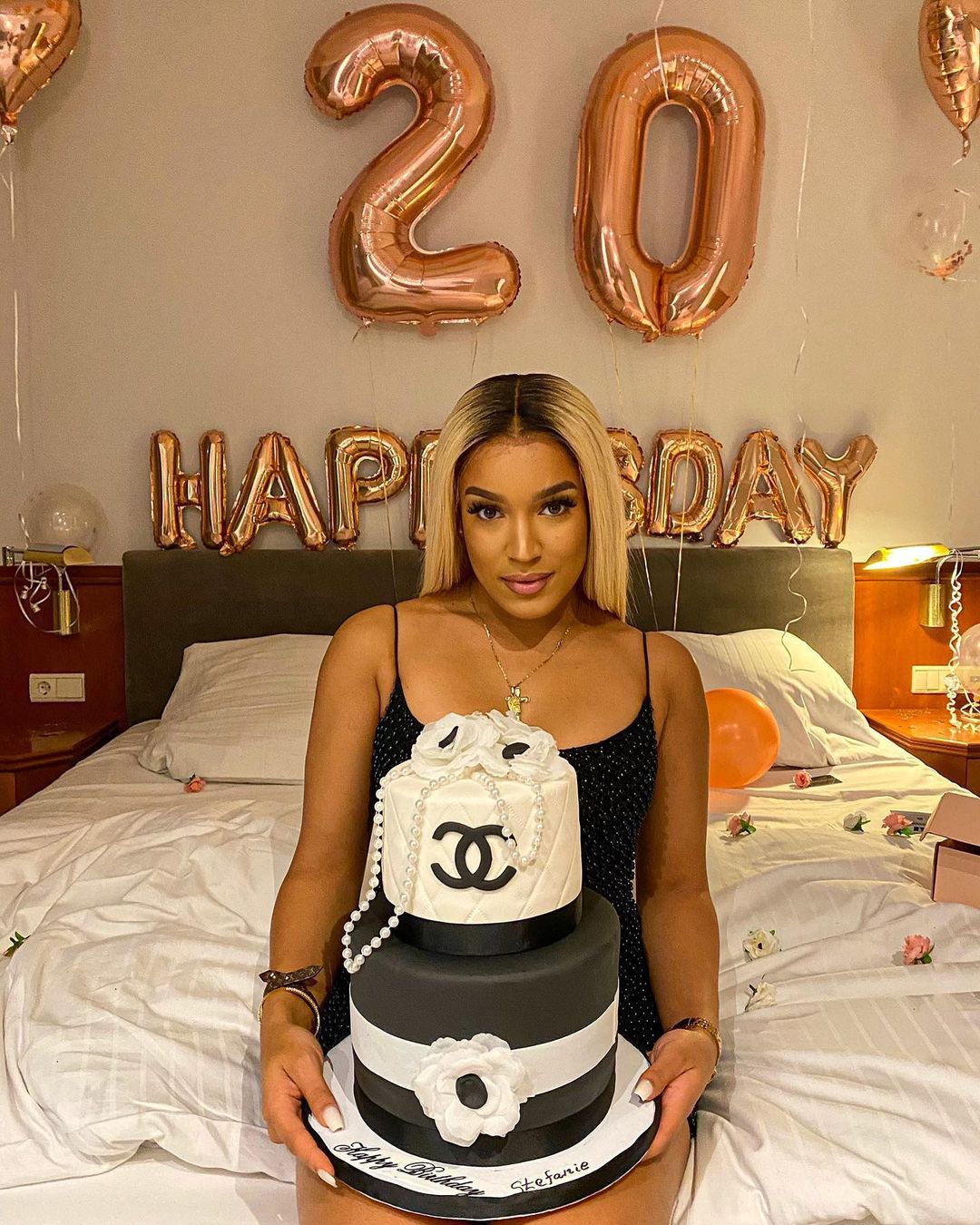 As of May 2023, Osimhen is 24 years old while Stefanie is 22 years old.
3. Stefanie has a daughter with Osimhen
Osimhen and Stefanie have a child together, a daughter named Hailey.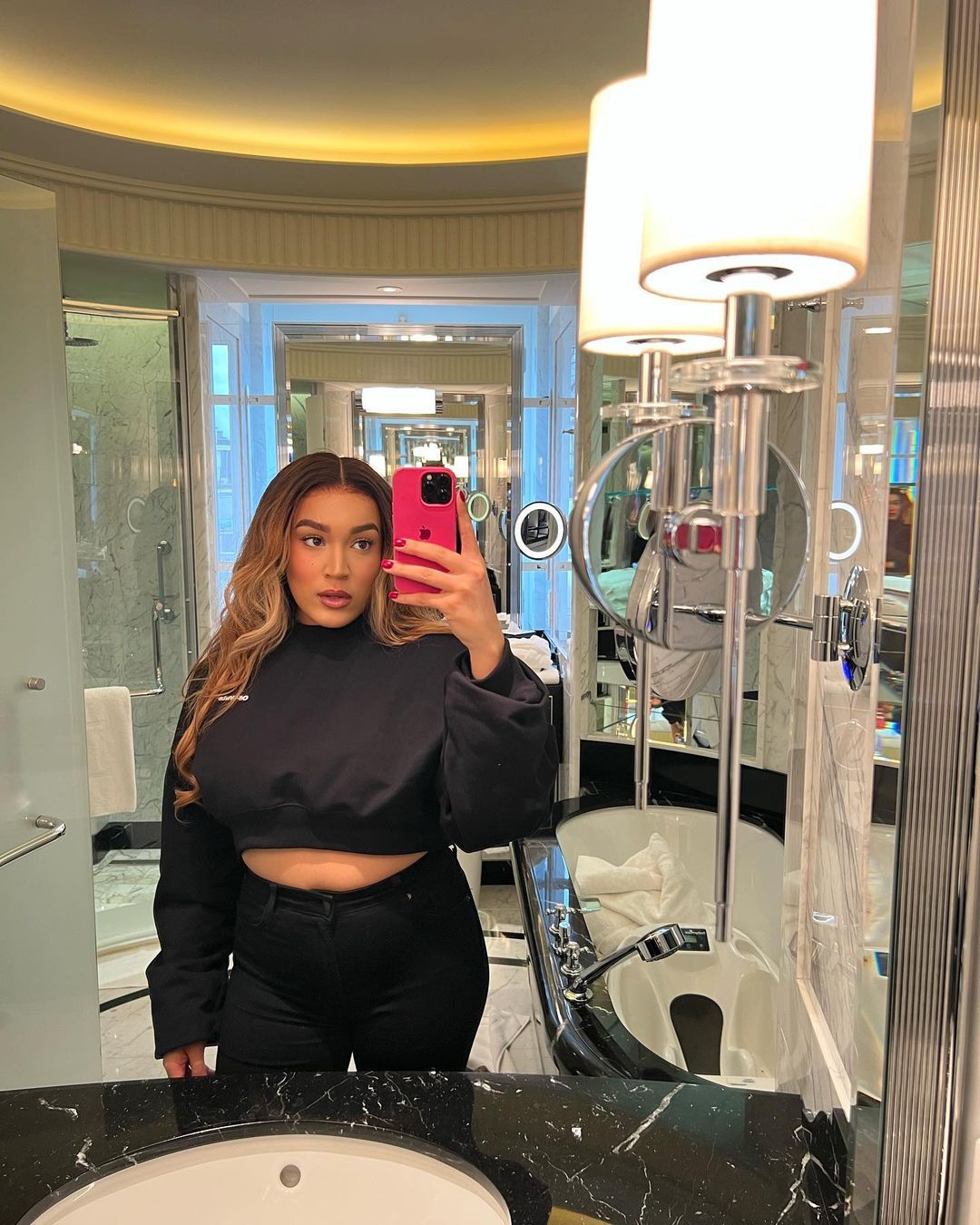 Osimhen revealed his daughter's name in 2022 in an exclusive interview with Il Martino.
It is the most fantastic thing that could have happened to me," Osimhen said of the birth of his baby girl.
I celebrate her after each goal, making the gesture of the initial of her name, H. Her name is Hailey.
I always want her close to me, because this is the memory I too always have of my father: him by my side. All the time.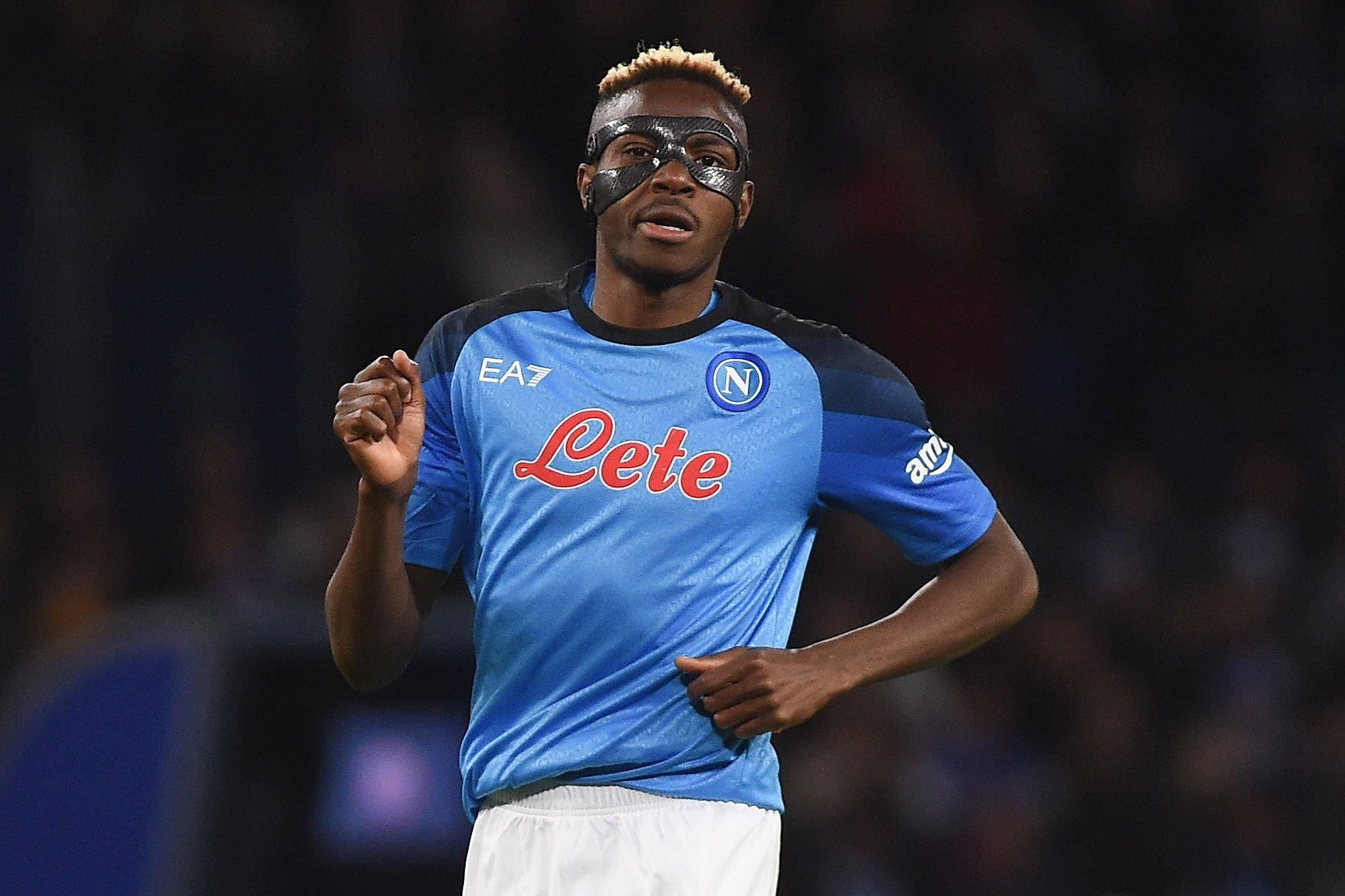 Time with her is precious. I want her to become a woman who always feels like she has her father by her side.
Being that Hailey was born in Italy, she is an Italian citizen.
However, Osimhen has stated that he will ensure she goes to Nigeria where he was born and raised.
"One day, we'll go there (Nigeria)," Osimhen said.
She will have to smell the smells of that land. I will have to show her the places where her uncles sold oranges and newspapers and I cut grass.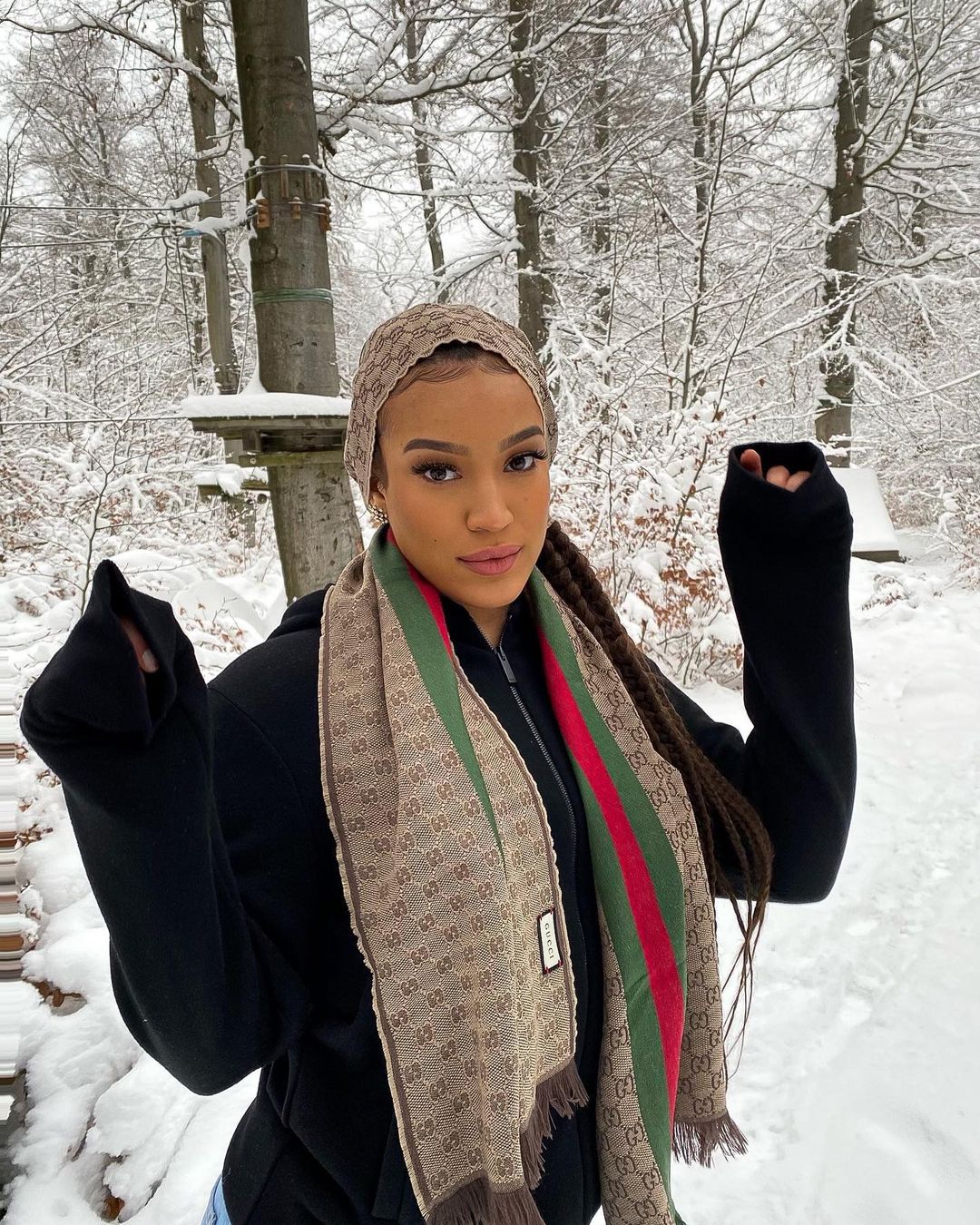 It will be important for her to see where our story began and that it hasn't been an easy path because life is not easy.
And it will be important for me to show them where those places, even the ones where I sold pure water on the streets of Lagos.
Stefanie also visibly added weight after she put to bed last year.
However, neither she or Osimhen have revealed photos of their daughter as they continue to maintain their privacy.
But the couple have been spotted once as some rare photos of the beautiful family emerged together with their daughter last month in Italy.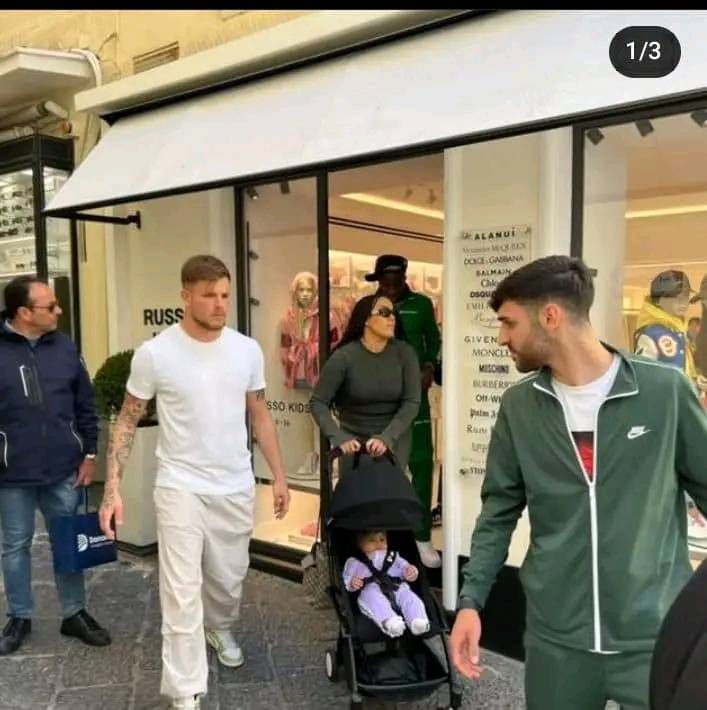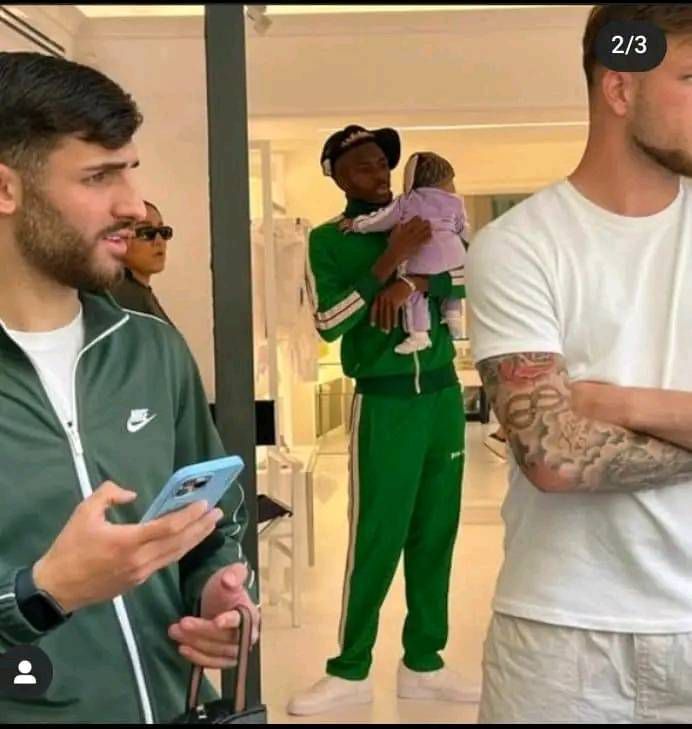 4. Osimhen's girlfriend is German of Cameroonian descent
Pulse Sports gathered that although Stefanie was brought up in Germany, she is also of Cameroonian descent.
Stefanie's mother Sarah is believed to be Cameroonian while her father is a German.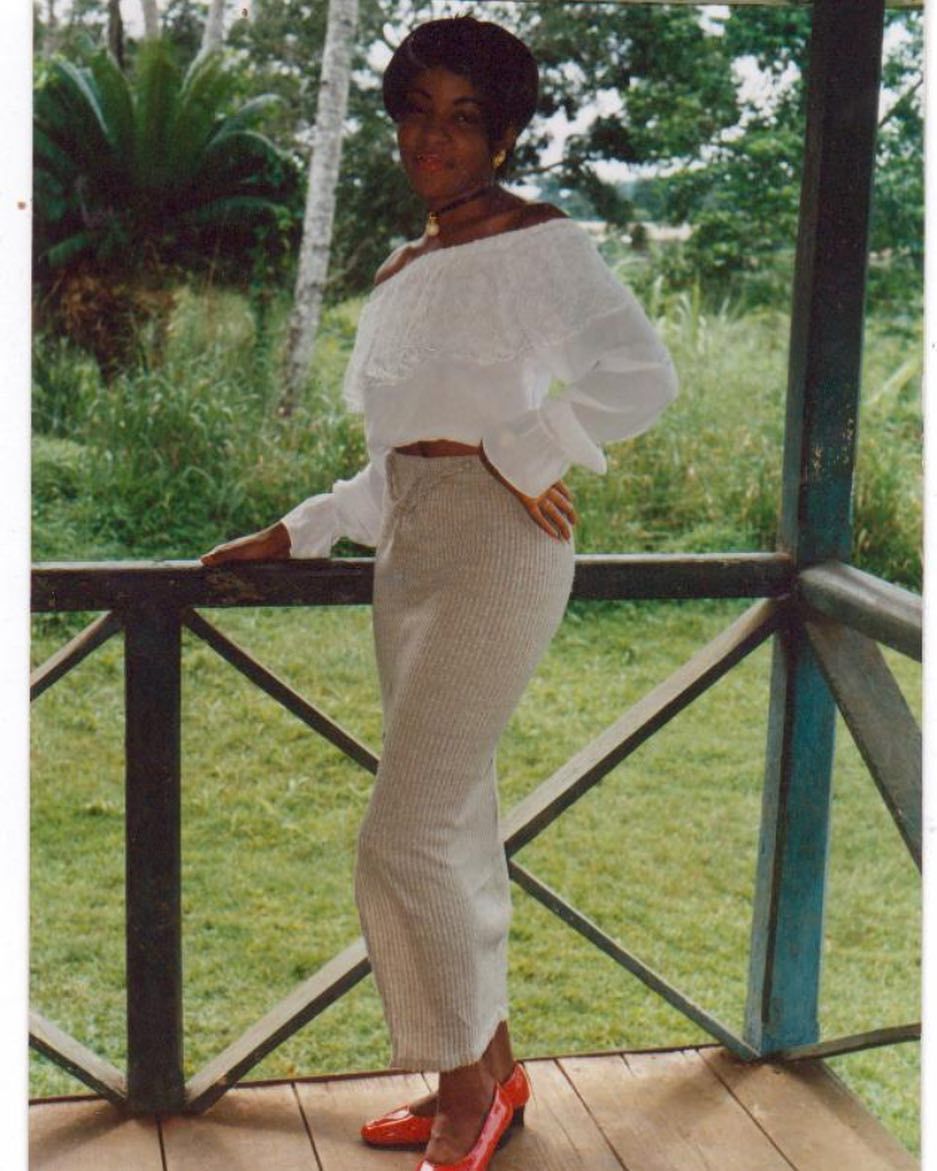 However, in December 7, 2018, Stefanie announced the sad news that she had lost her mother and penned an emotional message as a tribute to her describing her mom as 'a living angel'.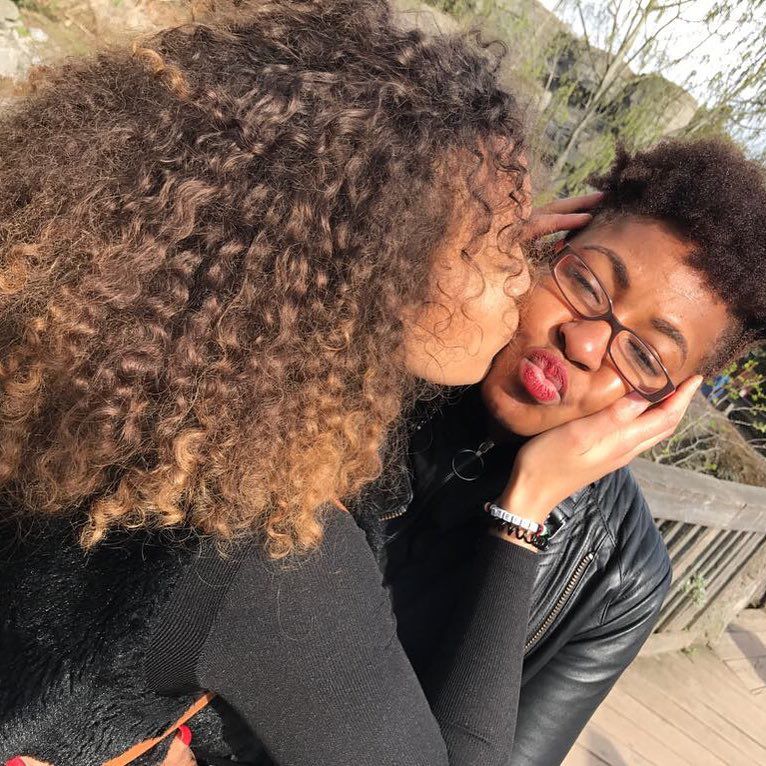 Details of Stefanie's father is still unknown as the pretty German keeps her family away from social media as much as possible.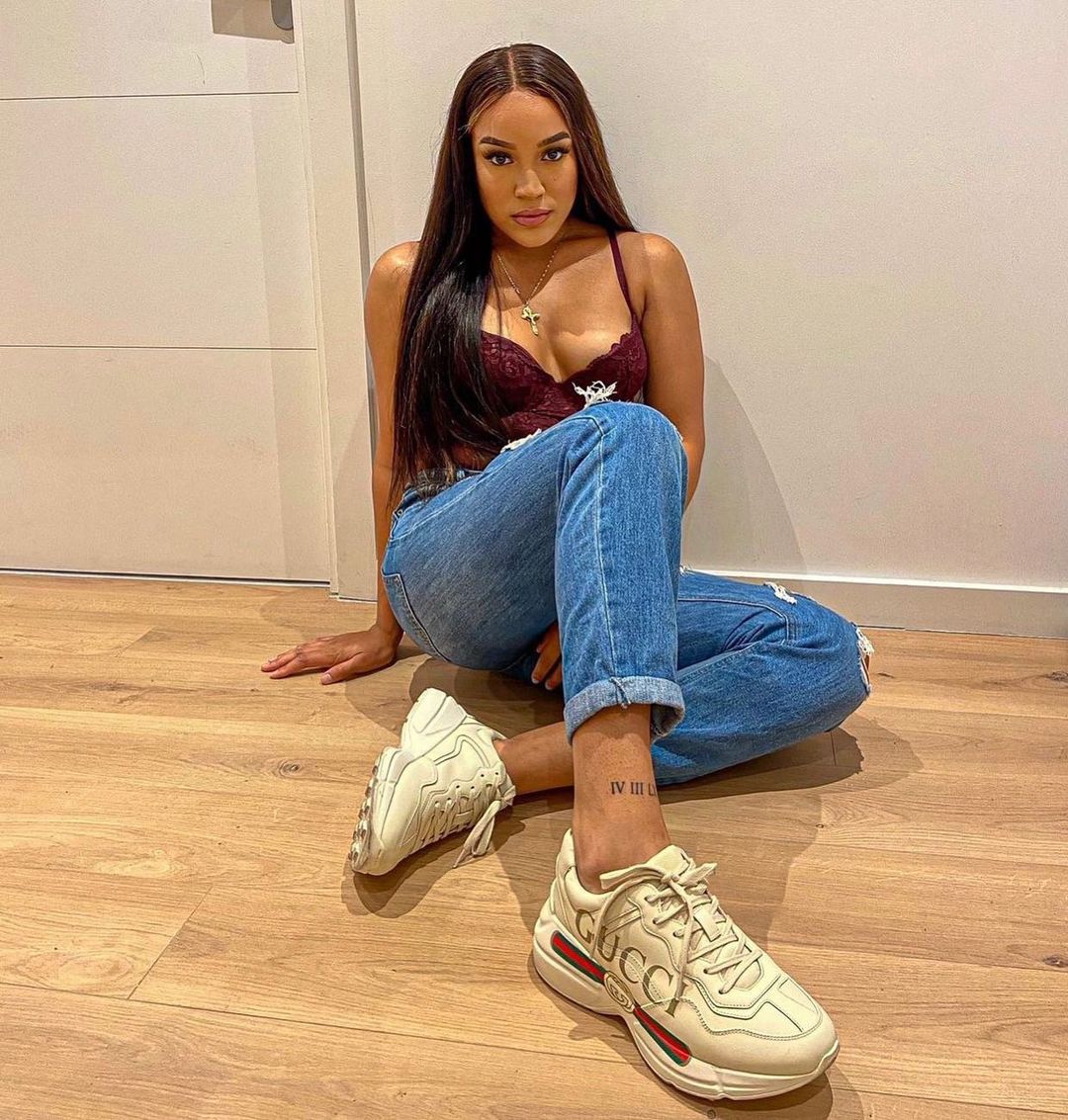 Going from her posts on her social media page, Stefanie always tries to stay true to her African roots.
5. She loves her privacy
Just like her boyfriend, Stefanie enjoys the privacy of her relationship with the Super Eagles and Napoli star.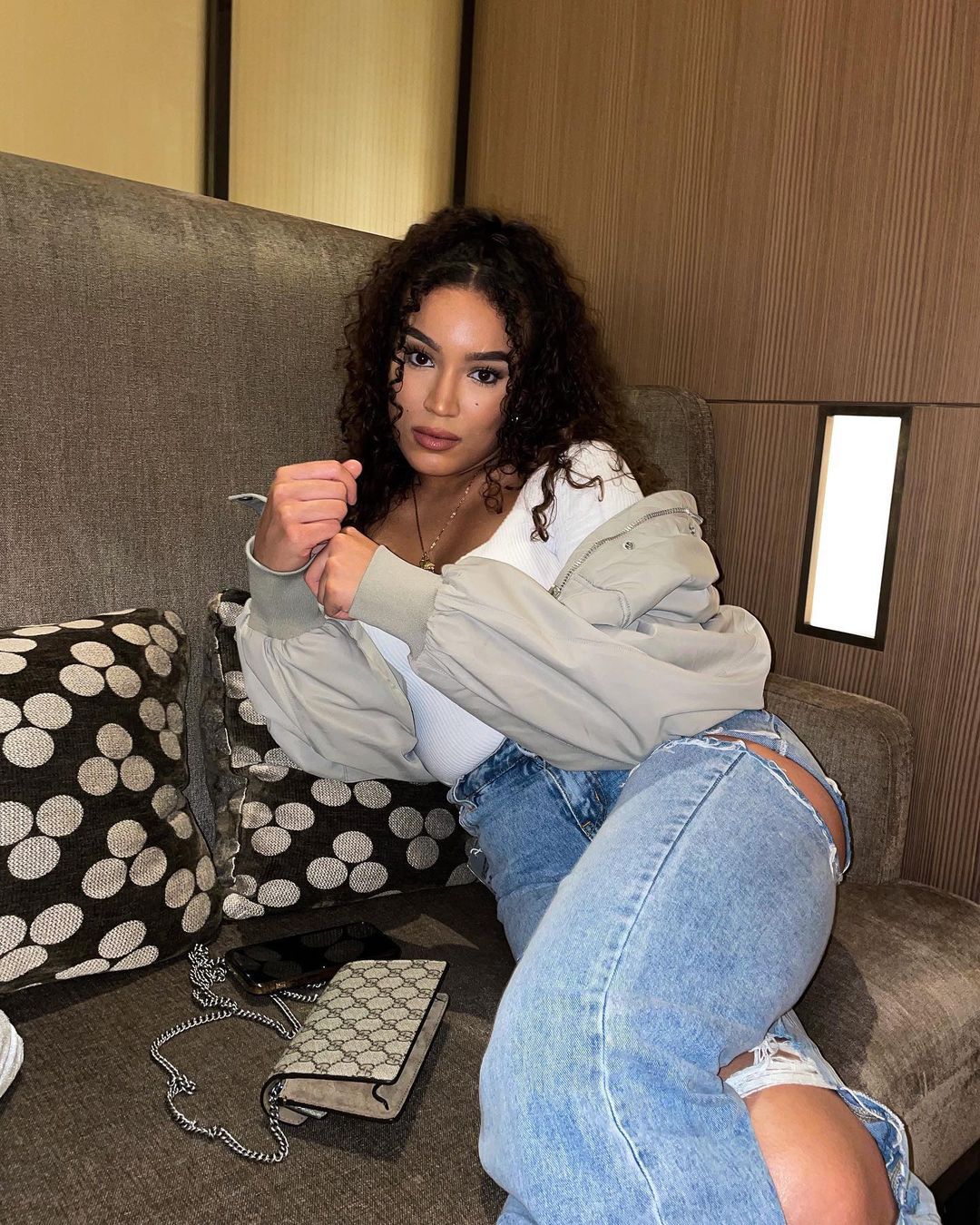 She has never publicly posted about her relationship with Osimhen on her social media page.
Although, the couple was first publicly spotted together in June 2020 ahead of his move to Napoli from Lille.
Regardless, Osimhen and Stefanie are still enjoying a wonderful relationship and she has always been very supportive of the Napoli superstar.
On social media, she is currently followed by some of Osimhen's family members including his sister Blessing Ngozi Osimhen.
6. She is a fan of Afrobeat
Amongst other things, Osimhen's girlfriend Stefanie is a huge fan of Afrobeats.
It is believed the 22-year-old German fell in love with Nigerian music after she began dating the Napoli star.
Stefanie has been spotted vibing to music from some of Nigeria's finest artistes including Rema, Tems, Fireboy, Asake and Singah.
Check out a video of her vibing to an Afrobeat song below:
7. Her favourite City is Paris
Stefanie revealed in one of her posts on social media that her favourite destination is Paris, France.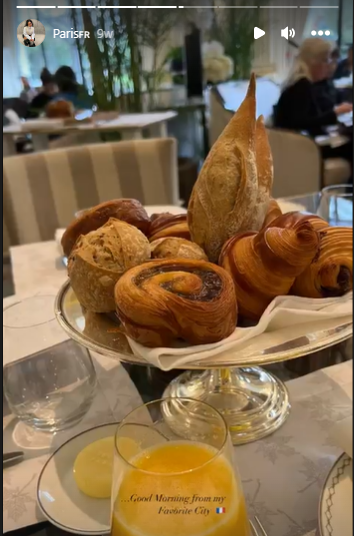 Her boyfriend Victor Osimhen is currently being linked with a move to the French city with Ligue 1 giants Paris Saint Germain rumoured to be interested in his services this summer.
Regardless, Stefanie also loves to travel and has taken trips to places like Dubai amongst other cities.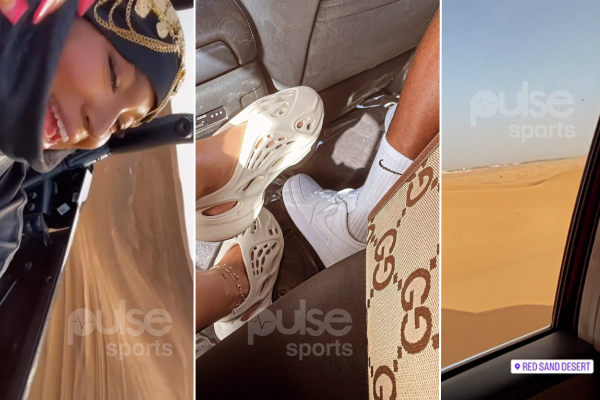 Stefanie was believed to have accompanied Osimhen to the Red Sand desert in the Middle East's safari when the Nigerian star celebrated his birthday last year.
8. She is one of the most beautiful Wags of Super Eagles stars
Stefanie's beautiful looks makes her one of the most beautiful Wags of Nigerian footballers.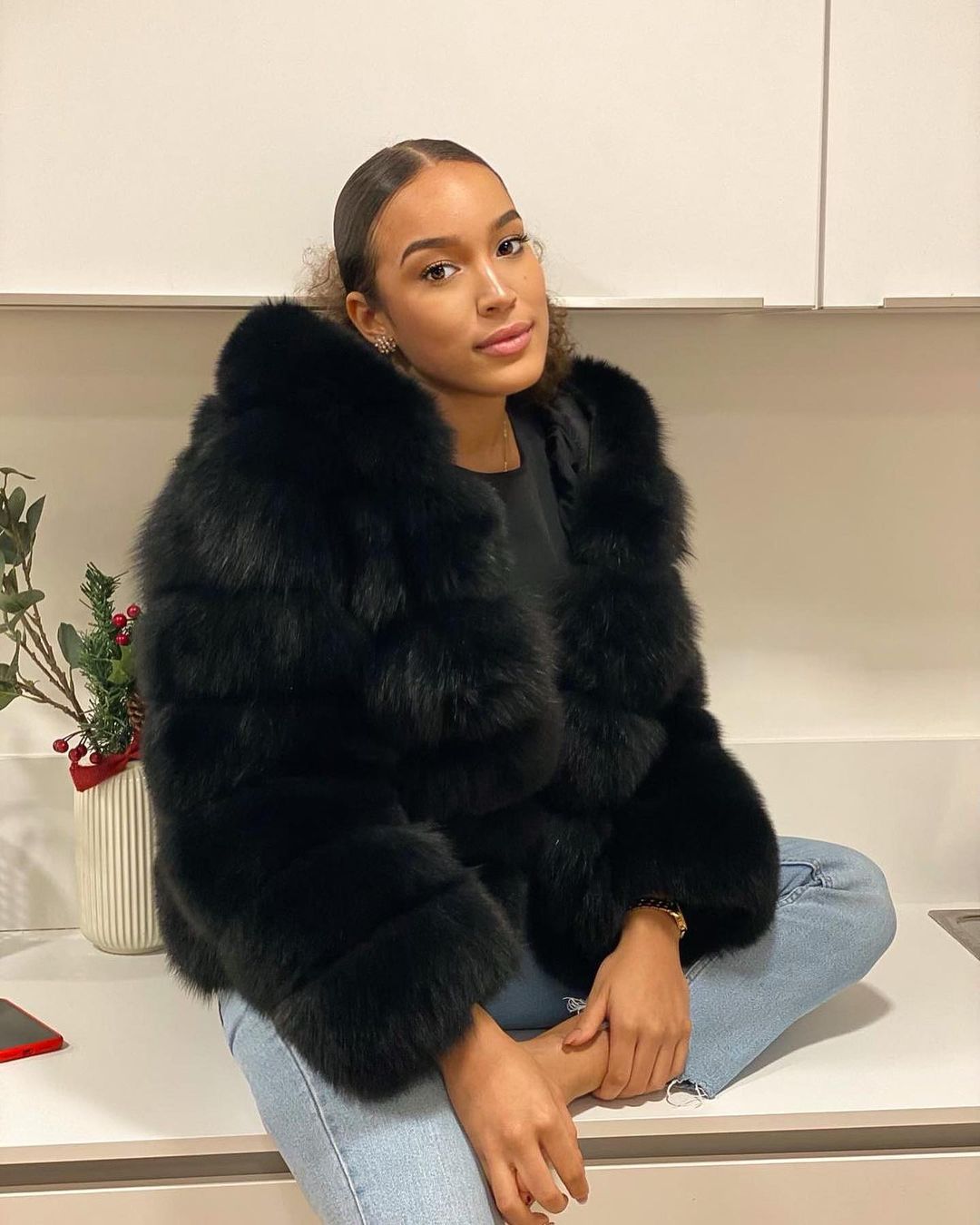 She has constantly slayed in literally every outfit she has stepped out in while also donning a variety of hairstyles that complement her already stunning looks.
9. Her celebrity look-alike is Stefflon Don
Stefanie has a striking resemblance to UK dancehall music artiste Stefflon Don.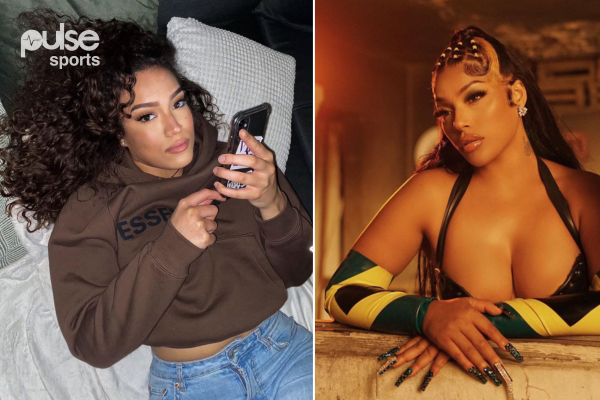 Stefflon Don is the famous ex-girlfriend of Grammy-Award-winning Nigerian megastar Burna Boy, who is set to perform at the Pepsi Champions League final kick off show.
Find out how much Burna Boy could earn from his Champions League final performance below.
VIDEO: WATCH CROSSFIRE || Victor Osimhen Vs Erling Haaland? Who are you signing for your team and why?
Related content