Italian TV host and football reporter Marika Fruscio has attacked Victor Osimhen for removing all Napoli-related posts from his Instagram page.
Marika Fruscio, a popular TV personality, Instagram celebrity, and sports reporter has taken to social media to accuse Napoli star Victor Osimhen of lacking humility and professionalism.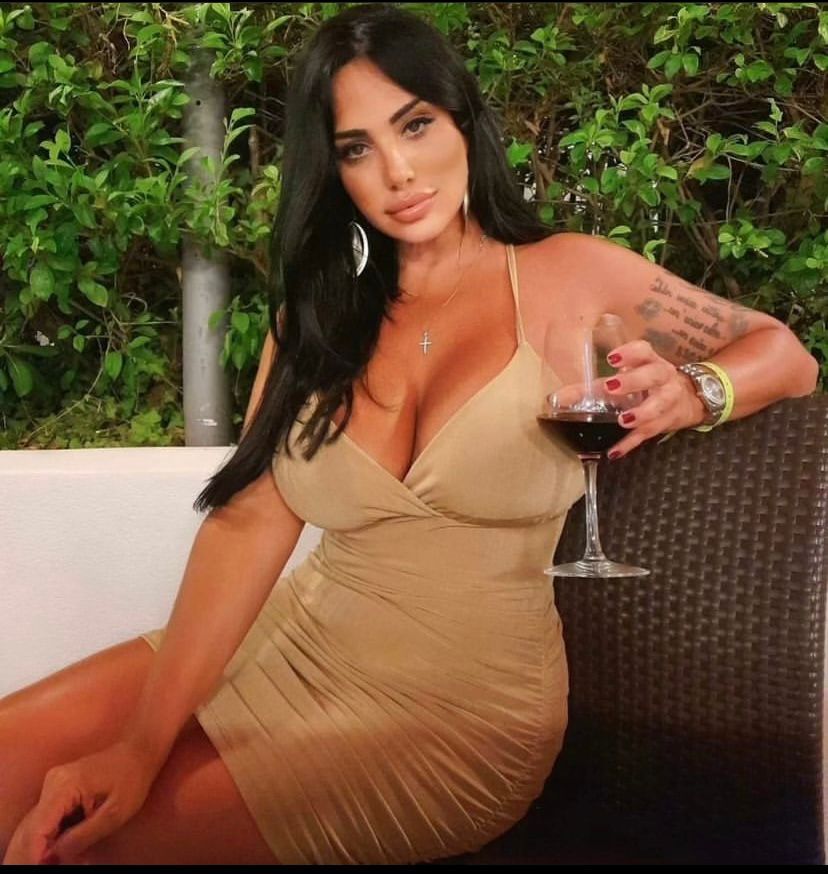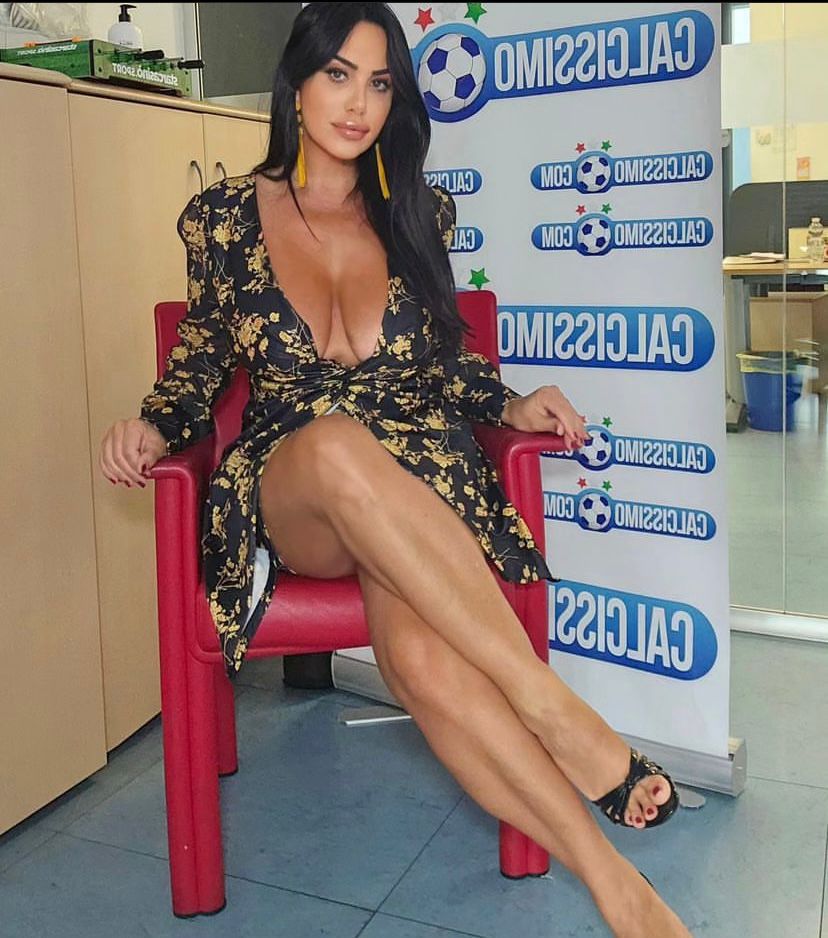 Osimhen was understandably incensed by the TikTok video on the club's official page, mocking him for missing a penalty against Bologna.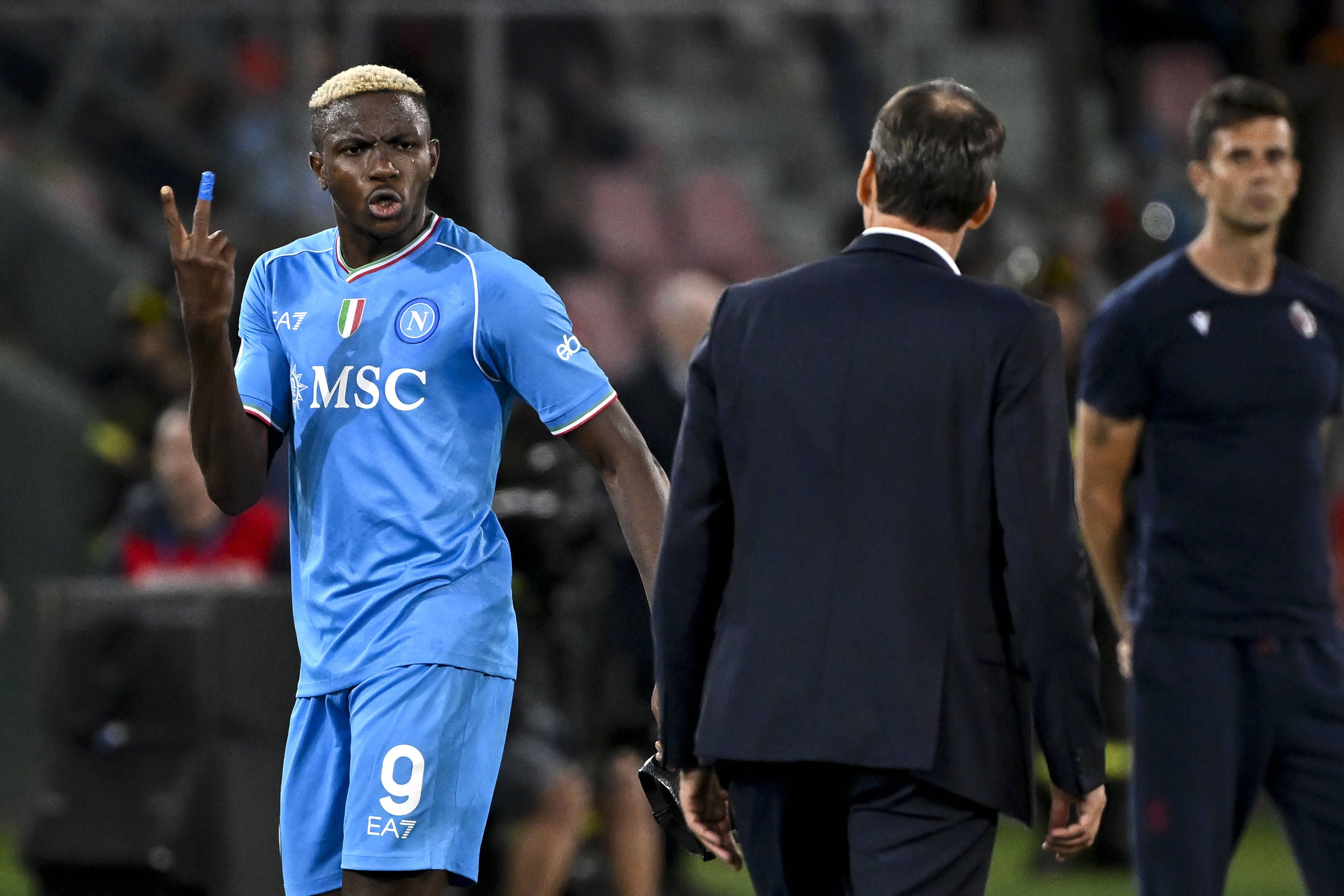 The Super Eagles striker immediately deleted all Napoli-related posts from his social media page, while also threatening to pursue legal action.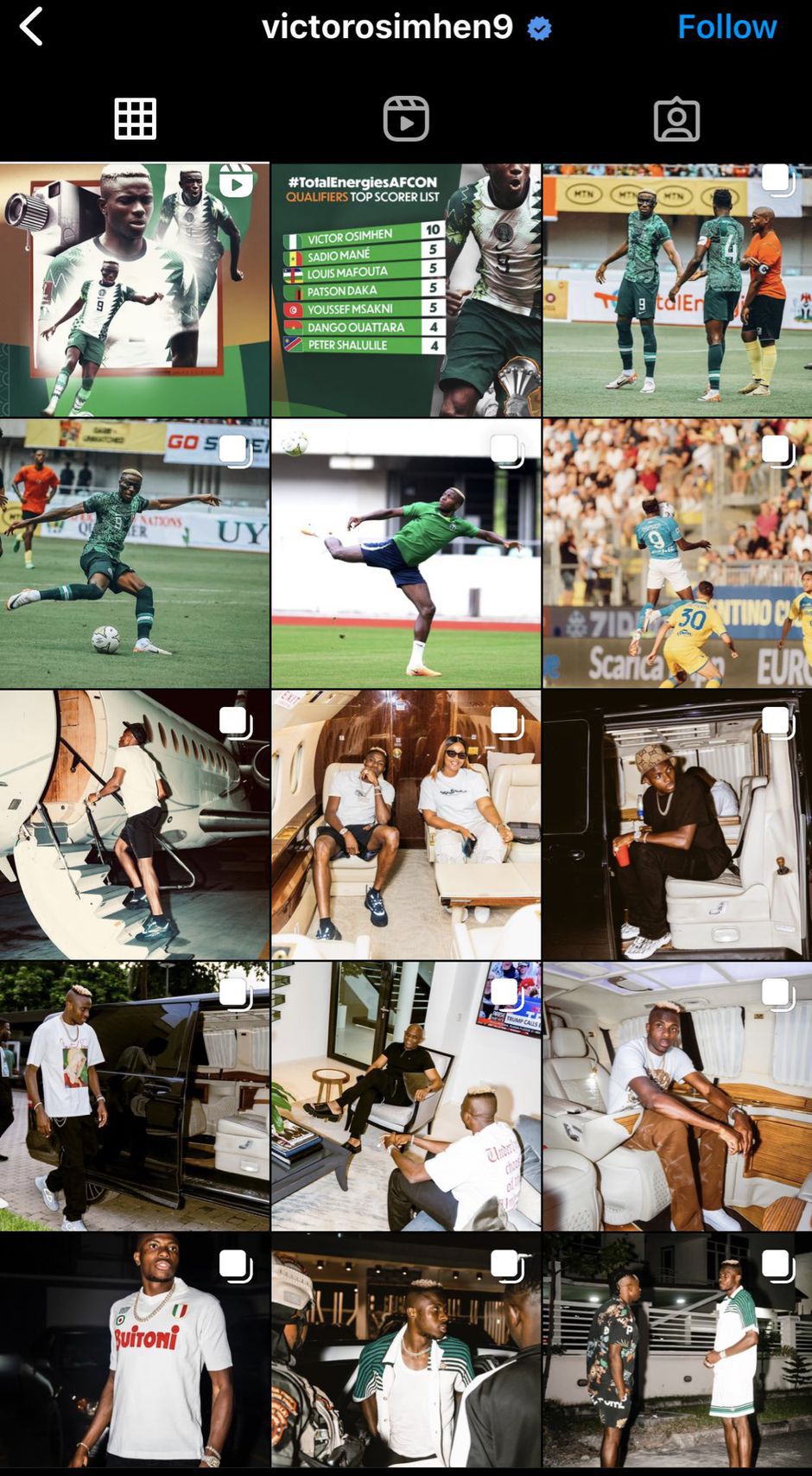 Marika Fruscio blasts Osimhen
Fruscio took to her Instagram page to share a photo of Osimhen with a lengthy caption indicating a lack of professionalism on the striker's part.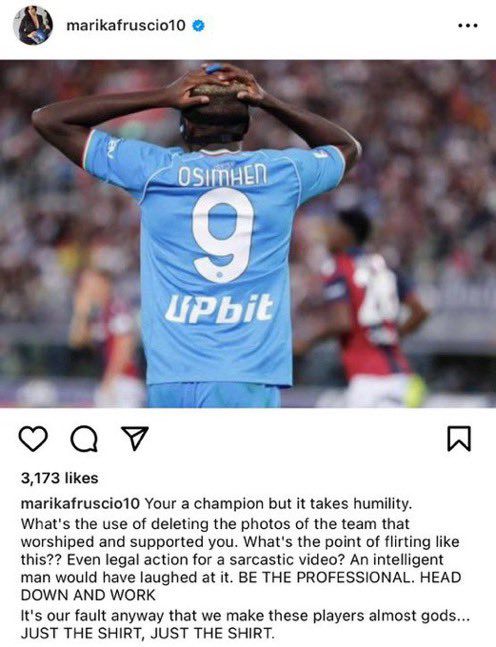 Her Instagram post read:
"You are a champion but it takes humility. What's the use of deleting the photos of the team that worshiped and supported you? What's the point of flirting like this?? Even legal action for a sarcastic video? An intelligent man would have laughed at it. BE THE PROFESSIONAL. HEAD DOWN AND WORK It's our fault anyway that we make these players almost gods... JUST THE SHIRT, JUST THE SHIRT."
Napoli are yet to issue an official statement regarding the incident and as Osimhen's contract runs out in 2025, there will certainly be no shortage of interested teams should the Nigerian decide to depart.
Related content