The 20-year-old PSV supporter was already on a stadium ban before he punched Sevilla's goalkeeper and will now be banned until 2063.
PSV supporter Dylano K has been handed a 40-year stadium ban after he attacked Sevilla goalkeeper Marko Dmitrovic during a Europa League game.
This incident happened during the Europa League knockout qualifier second leg clash between PSV and Sevilla at the Philips Stadion in Eindhoven.
PSV won 2-0 on the night but crashed out 3-2 on aggregate as Sevilla progressed to the Europa League round of 16.
However, things went from bad to worse for the home side when one of their supporters came onto the pitch in added time to attack Sevilla's Dmitrovic.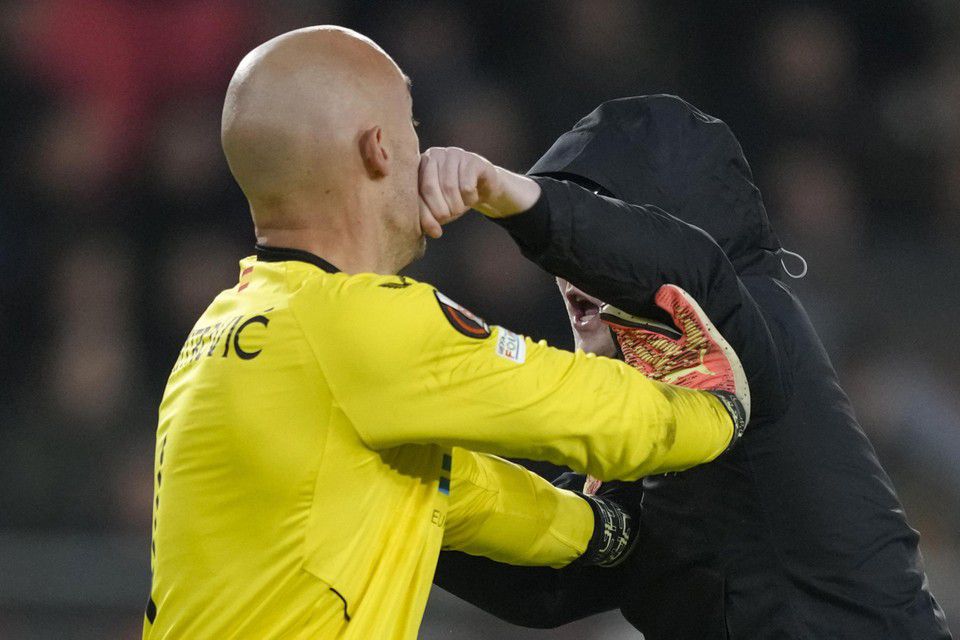 PSV fan long-term ban
Following the attack, which Sevilla's goalkeeper reacted well to defend himself before the stewards came to take Dylano away, PSV has now handed the youngster a severe punishment.
Lionel Messi and Cristiano Ronaldo dethroned in the Top 10 Richest footballers in the world (2023)
According to a report by nieuwsblad.be noted that PSV fan out was already banned from coming to the vicinity of the Philips Stadium for two years and had a three-month jail sentence from a judge.
With his latest act, in a bid to send a strong signal to other hooligans, PSV have swiftly acted to banDylano for 40 years which will run until the 2063.
PSV were 1-0 ahead when the unfortunate incident happened and added a second goal later on.
However, 2-0 was not enough to overturn a 3-0 deficit from the first leg in Seville as the LaLiga side progressed to the round of 16 with a 3-2 aggregate win.
LaLiga teams fall to 14-year low in Europe
It is left to be seen if UEFA will punish PSV for failing to control their supporters and also not providing adequate security at the stadium on the day.
Related content