Nigerians took to social media to mock Vinicius Junior's outfit choice for the Ballon d'Or gala.
Vinicius Jr's choice of outfit for the Ballon d'Or ceremony became a source of ridicule, with many questioning the Brazil international's taste in fashion.
The 21-year-old winger was a guest at France Football's award gala last night, where he was later presented with the Socrates Award for his humanitarian efforts.
Vinicius earned the award for the tremendous work his foundation does in educating underprivileged kids in Brazil using technology and for his brave, unwavering stance against overt racism in Spanish stadiums.
Vinicius's red carpet mishap
The Los Blancos star came to a party with members of his club's delegation to the event, which included Jude Bellingham (Kopa Trophy winner) and Linda Caicedo (Real Madrid Femini and Colombian youngster), among others.
The group walked onto the red carpet together, and Vinicius stuck out like a sore thumb due to his choice of a maroon-coloured suit piece.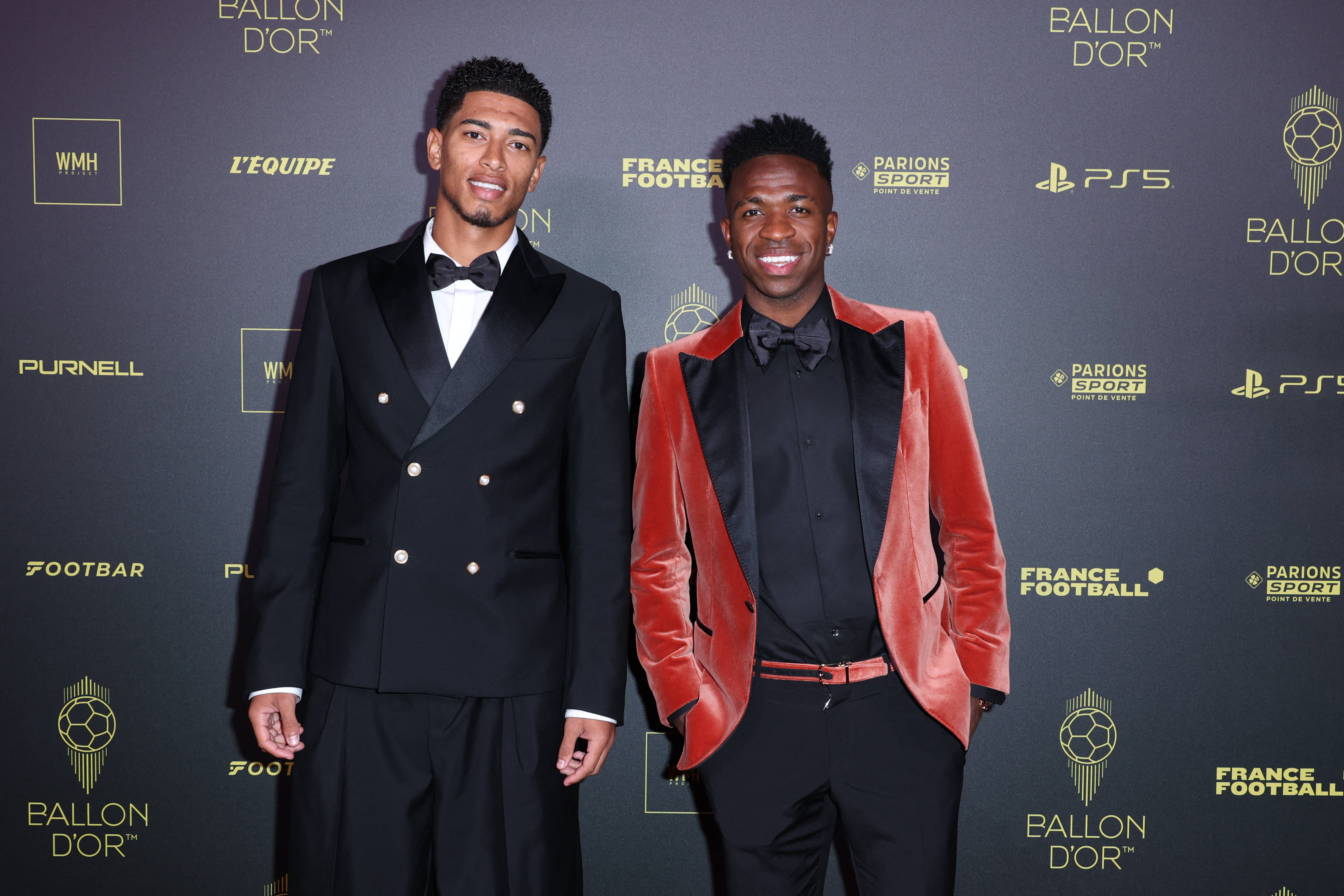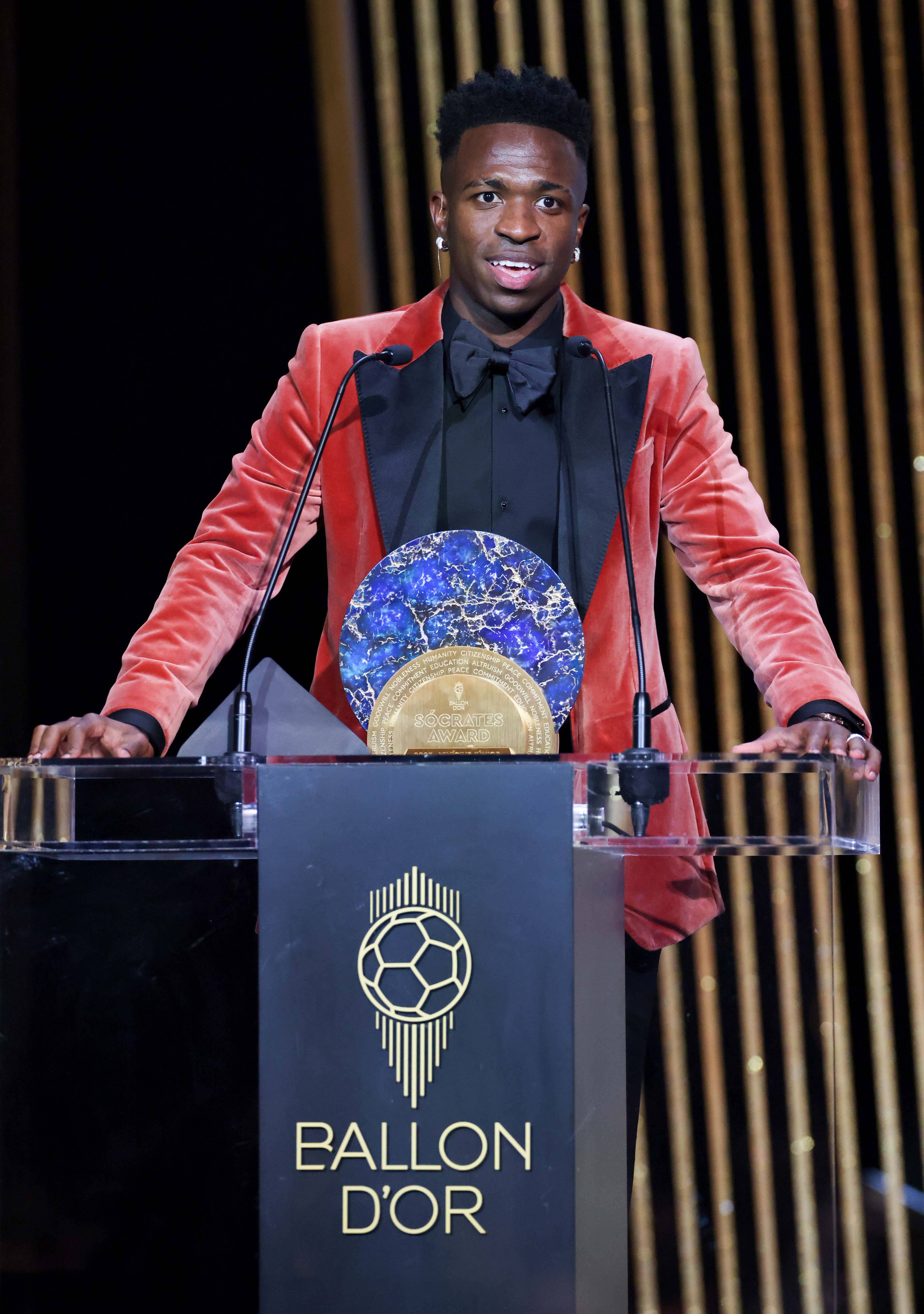 He matched his suit jacket with his belt and suede shoes and his black shirt with black trousers and a similar coloured bow tie. The winger's outfit was brave and daring, like his style of play, but it was not to the taste of many, as his outfit came under criticism.
What was said about Vinicius's outfit
A X user, mocking the outfit, said "Vinicius wear red shoe. Lmao. My brother from across the Niger." Another said, "Vinicius just wear red, odd man out #BallonDor."
A third said, "Whoever advised Vinicius to wear this suit has no dress sense." A fourth comically added, "No way Vini isn't from Ebonyi State."
Meanwhile, Real Madrid ace Jude Bellingham has been named the winner of the Kopa trophy during the Ballon d'Or ceremony.
The award is given to a player under the age of 21 deemed to be the best performer over the period under review, and the England international was named for his exploits for England and Borussia Dortmund.
Related content