Jude Bellingham has become the main man at Real Madrid and Erling Haaland has appreciated his former teammate.
Manchester City superstar, Erling Haaland was left in disbelief as a Jude Bellingham-led Real Madrid claimed bragging rights against Barcelona in the El Clasico.
In a spectacular showdown, Real emerged triumphant, leaving fans and players alike worldwide in awe of their stunning performance.
The star-studded match, fueled by young talents, saw Real Madrid come from behind to seal a statement victory against their bitter rivals, Barcelona, thanks in large part to the incredible displays of Bellingham.
Bellingham destroys Barcelona
The clash between these two is always highly anticipated but the first El Clasico of this season took on an even greater significance.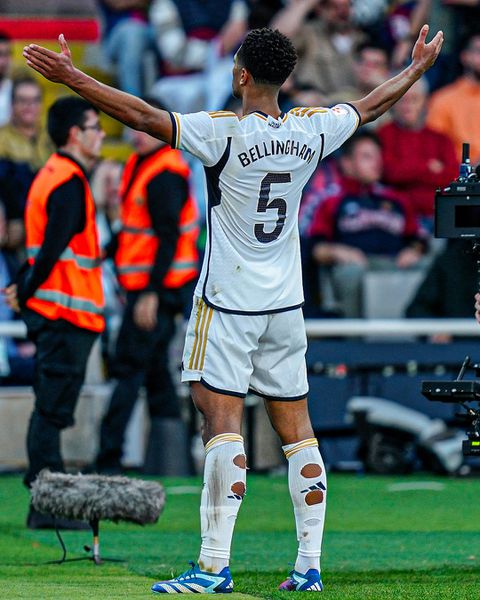 The encounter was a true showcase of football talent, with the visitors coming from behind to seal a 2-1 win thanks to their 100m star.
Bellingham netted an excellent brace in what was his first El Clasico to inspire Real Madrid to a big victory against their rivals, who came into the game with the iconic Rolling Stones logo on their kit.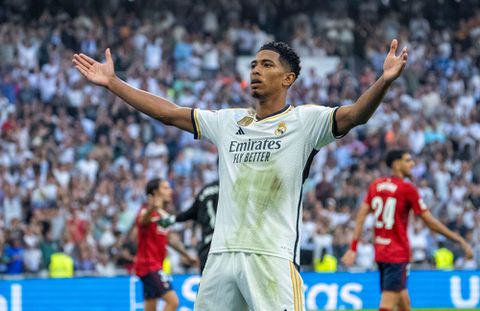 Manchester City's superstar, Haaland, couldn't believe his eyes after Bellingham scored a stunning long-range strike. Haaland took to his Instagram account to react on his story.
"Unreal this guy," the Norwegian forward posted on his Instagram stories.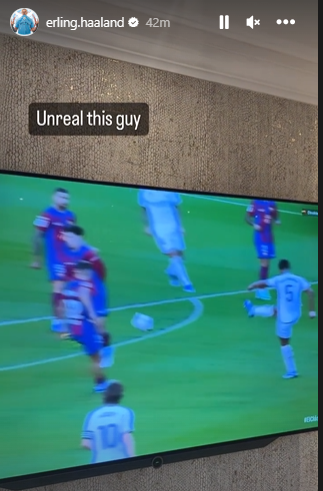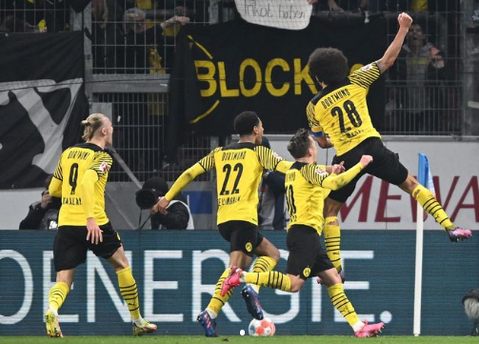 Bellingham's performance has left an indelible mark and Haaland was quick to acknowledge his former teammate at Borussia Dortmund.
The 20-year-old has now contributed 16 goals, (13 goals and 3 assists) for Los Blancos this season.
Related content