English midfielder Jude Bellingham still can not believe how well his start as a Real Madrid player has gone
Real Madrid's latest star Jude Bellingham has admitted that even he has been surprised by his exceptional start to life at the Santiago Bernabeu.
Bellingham enjoying exceptional Real Madrid start
The former Birmingham City midfielder has enjoyed a rich vein of form since moving from Borussia Dortmund in the summer in a record transfer, astounding teammates, fans, and pundits alike.
Since signing for Los Blancos in a deal reportedly worth up to €130 million in the summer, Bellingham has scored 11 goals and assisted three more in only 12 appearances, shattering records set by club icons in the process.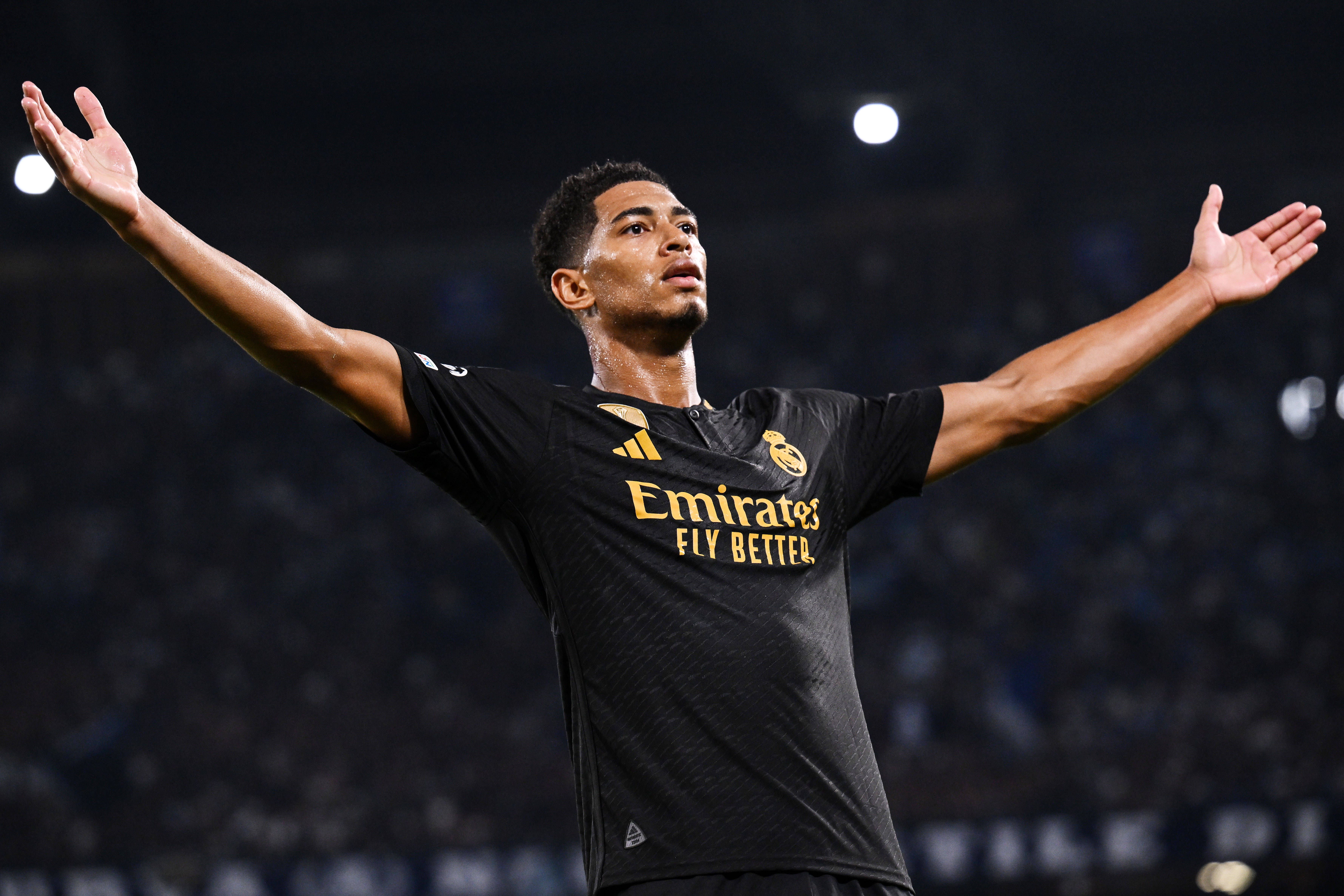 He became the first player to score eight goals in their first eight LaLiga matches for Real Madrid in the 21st century, while also becoming the first Los Blancos player since Cristiano Ronaldo in 2009 to score in his first two UEFA Champions League matches.
Bellingham surprised by Real Madrid success
Bellingham's eye for goal has never been in doubt, but the Englishman has taken things up a notch, even by his admission.
Speaking ahead of his first official El Clasico match against Barcelona, Bellingham said, "I think I'm on 11 goals now, and it's a bit surprising for me, to be honest.
"I always want to improve. But hey, I think what makes this team really strong, apart from their amazing individual quality, is that all the players are given freedom from the coach."
The talented midfielder also spoke about playing in his first El Clasico, saying, "I'm really excited and looking forward to the moment. It's an opponent we respect a lot. I'm very excited and it's interesting personally. I'm going to enjoy myself a lot."
Barcelona defender Andreas Christensen has already spoken about Bellingham's quality and the prospect of facing him in El Clasico, and it will be interesting to see how the Blaugrana defence sets up to try and neutralise the English midfielder's obvious threat.
Related content