Brazilian midfielder Casemiro could be reunited with a former teammate from Real Madrid at Premier League side, Manchester United.
The rumour mill is buzzing again as another Real Madrid legend could be on his way to Premier League giants, Manchester United.
This potential transfer would see the iconic Red Devils midfielder, Casemiro, reunite with a former Real Madrid teammate, Toni Kroos, adding even more star power to the Manchester club.
Real Madrid legend on the move
Per a report from the Sun, Manchester United are one of six Premier League clubs looking the sign the German midfield maestro.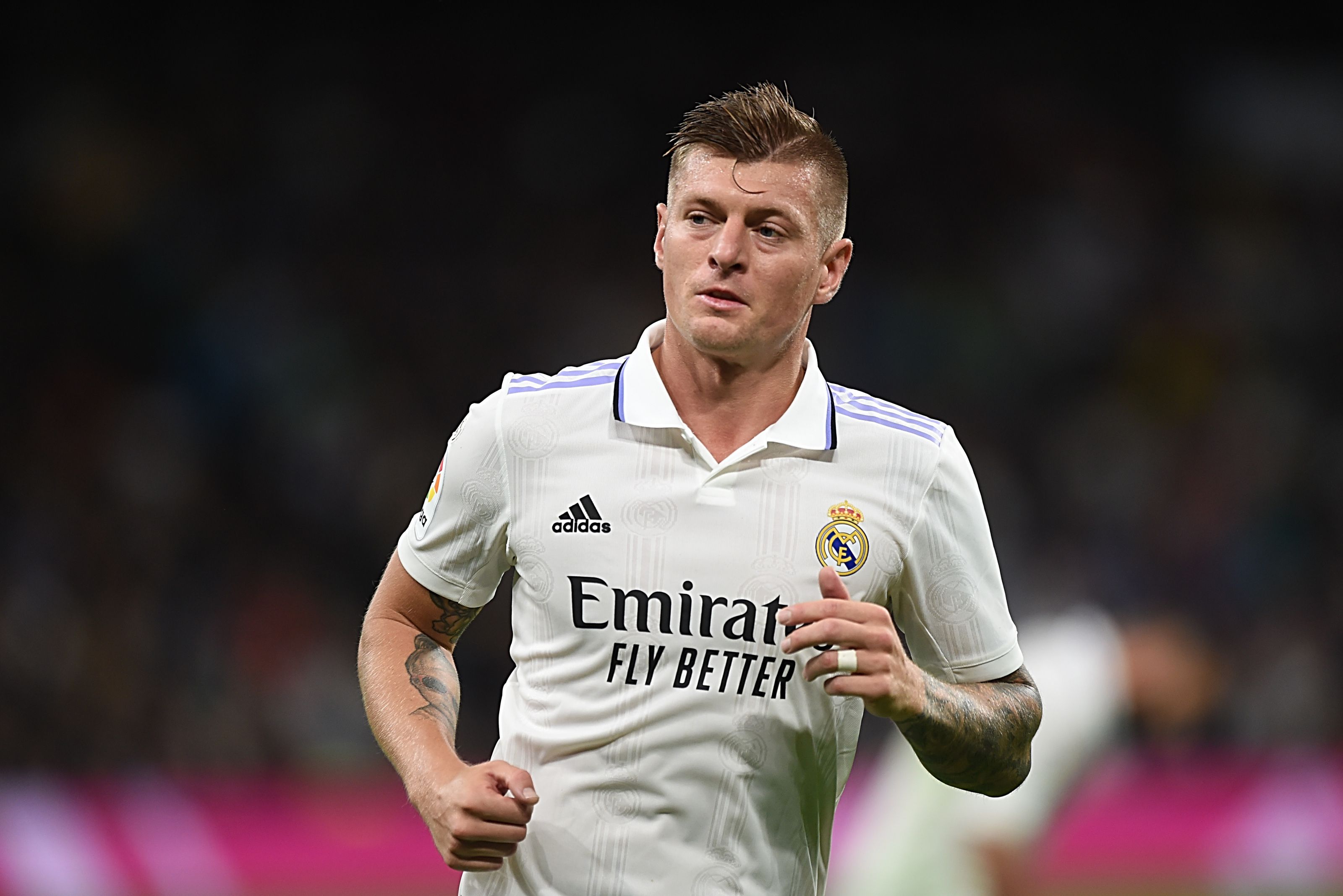 Kroos' potential addition to the Reds could send shockwaves around the world, following in the footsteps of former teammates at Los Blancos, Casemiro.
The 33-year-old is said to be looking to continue his career in the English Premier League should he fail to reach an agreement with Real for a new contract.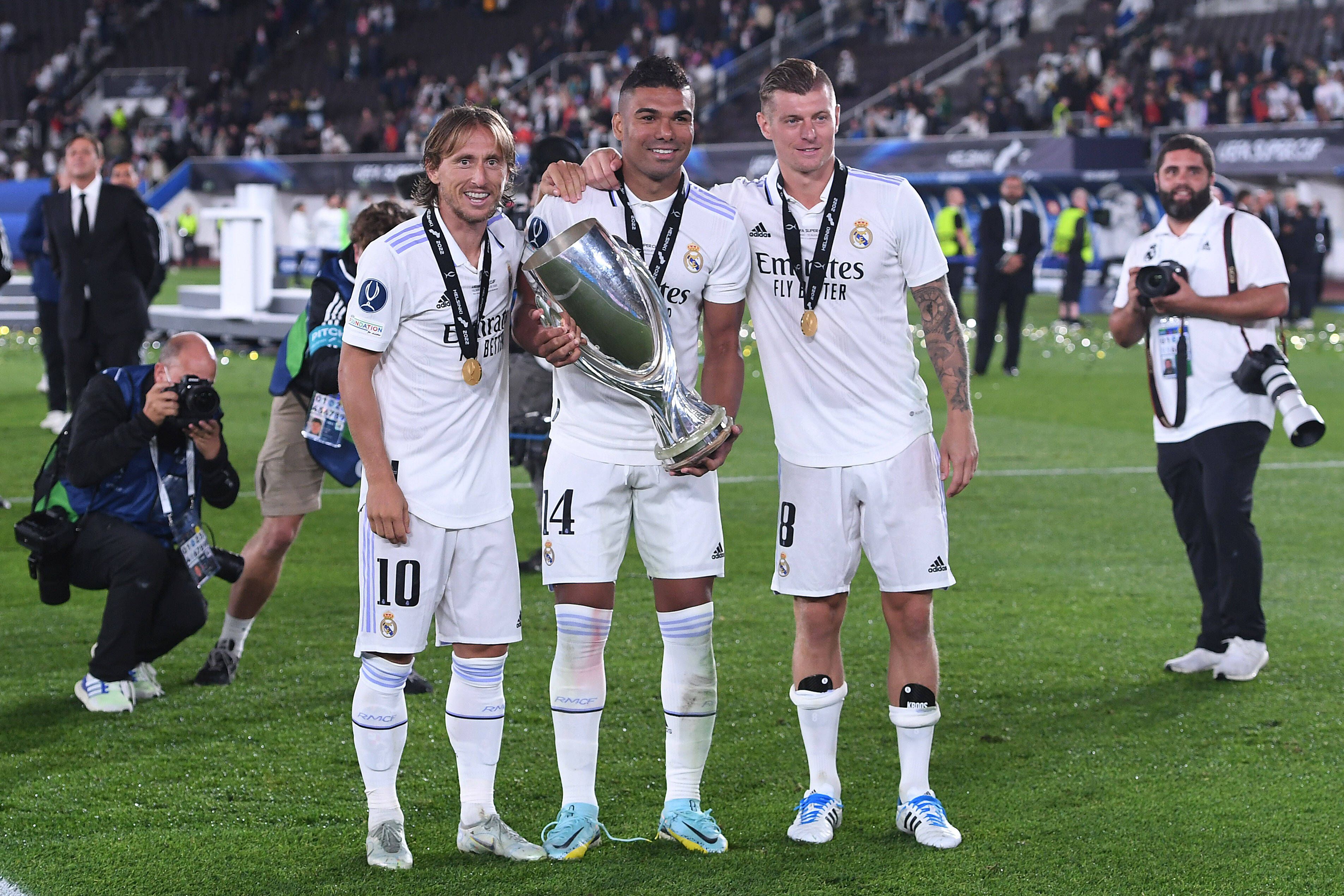 Kroos is out of contract next summer and fancies a move to the Premier League. The midfielder could be available as early as January 2024, if both parties fail to have talks on a new deal.
The Los Blancos legend wants to remain in a top league, playing in the Champions League, which has seen his agent reach out to some of the best clubs in the Premier League who can offer the midfielder this.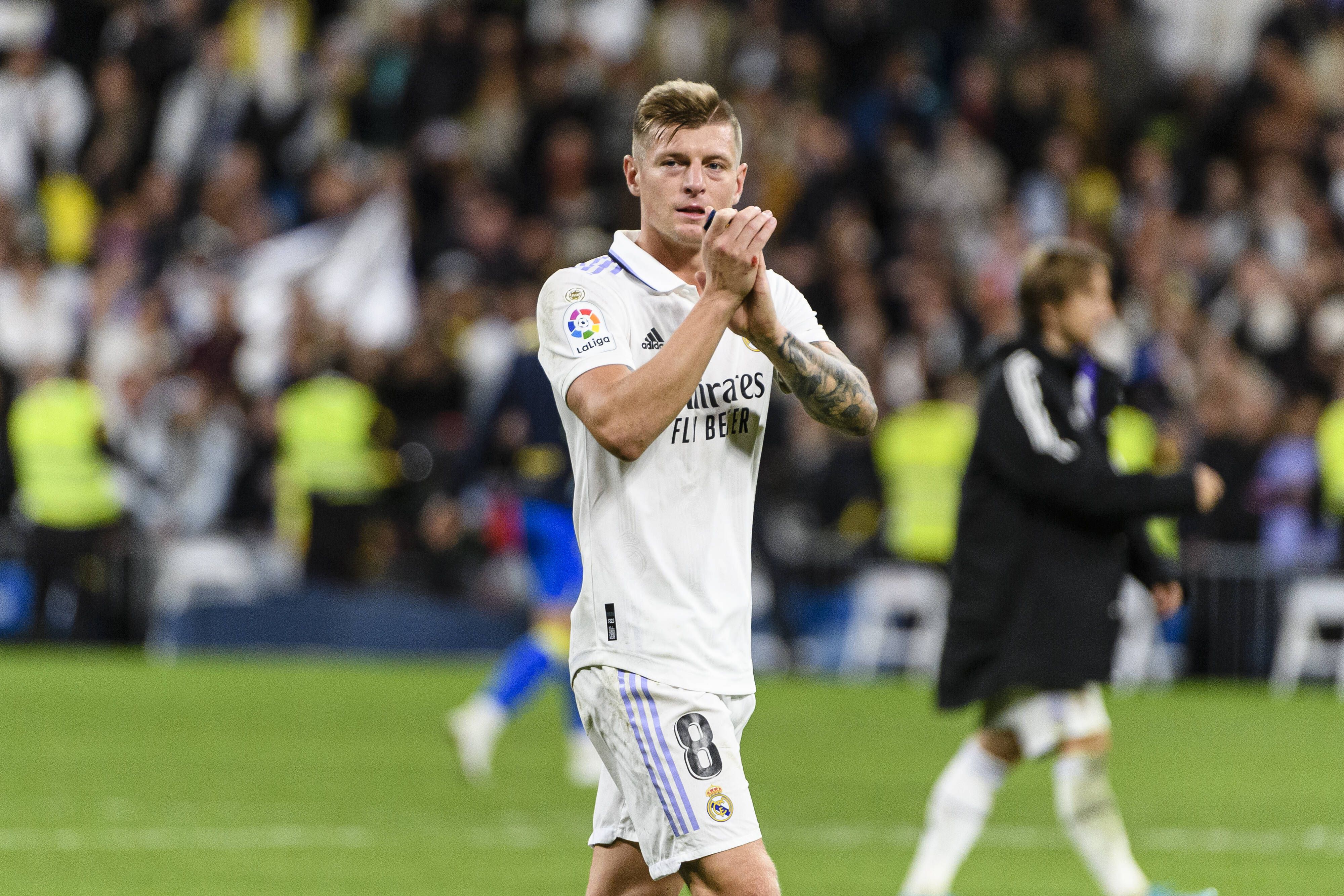 Tottenham, Manchester City, Liverpool and Chelsea are some of the clubs said to have received words from Kroos' camp for a potential move.
Kroos at Real Madrid
Since he joined Real Madrid in the summer of 2014, the midfield star has played a pivotal role in the club's incredible successes on the pitch.
Kroos has won 19 major titles with Real Madrid, including four Champions League titles. He has made 430 appearances and scored 28 goals with 92 assists to his name.
Related content