The suspended Brentford striker has been removed from EA Sport's latest update having been charged with 232 breaches of betting rules.
Ivan Toney has been removed from FIFA 23 in EA Sports' latest squad update.
This comes after the 27-year-old Brentford Striker was banned from all football activity by the Football Association for eight months, pleading guilty to 232 of the 262 charges against him.
Two weeks ago, the FA released an official statement confirming the England striker has been suspended from all football-related activity.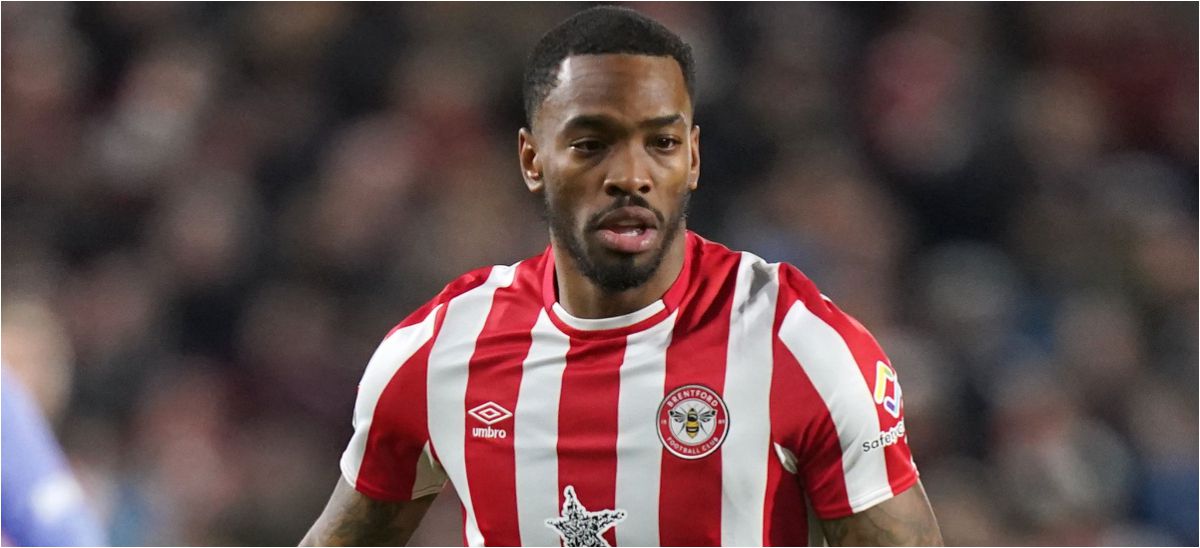 'Ivan Toney has been suspended from all football and football-related activity with immediate effect for eight months, which runs up to and including 16 January 2024, fined £50,000 and warned as to his future conduct for breaches of The FA's Betting Rules.
'The Brentford FC forward was charged with 262 breaches of FA Rule E8 in total between 25 February 2017 and 23 January 2021. The FA subsequently withdrew 30 of these breaches and he admitted to the remaining 232.
'His sanctions were subsequently imposed by an independent Regulatory Commission following a personal hearing.
The betting offences spanned between February 2017 and January 2021 when he was on the books at Newcastle Peterborough and Brentford.
He also spent time on loan at Scunthorpe United and Wigan during the said period.
Last week Friday, it was revealed that the Bees forward had bet on his own club to lose 13 times but had his punishment reduced to 11 months following his guilty plea.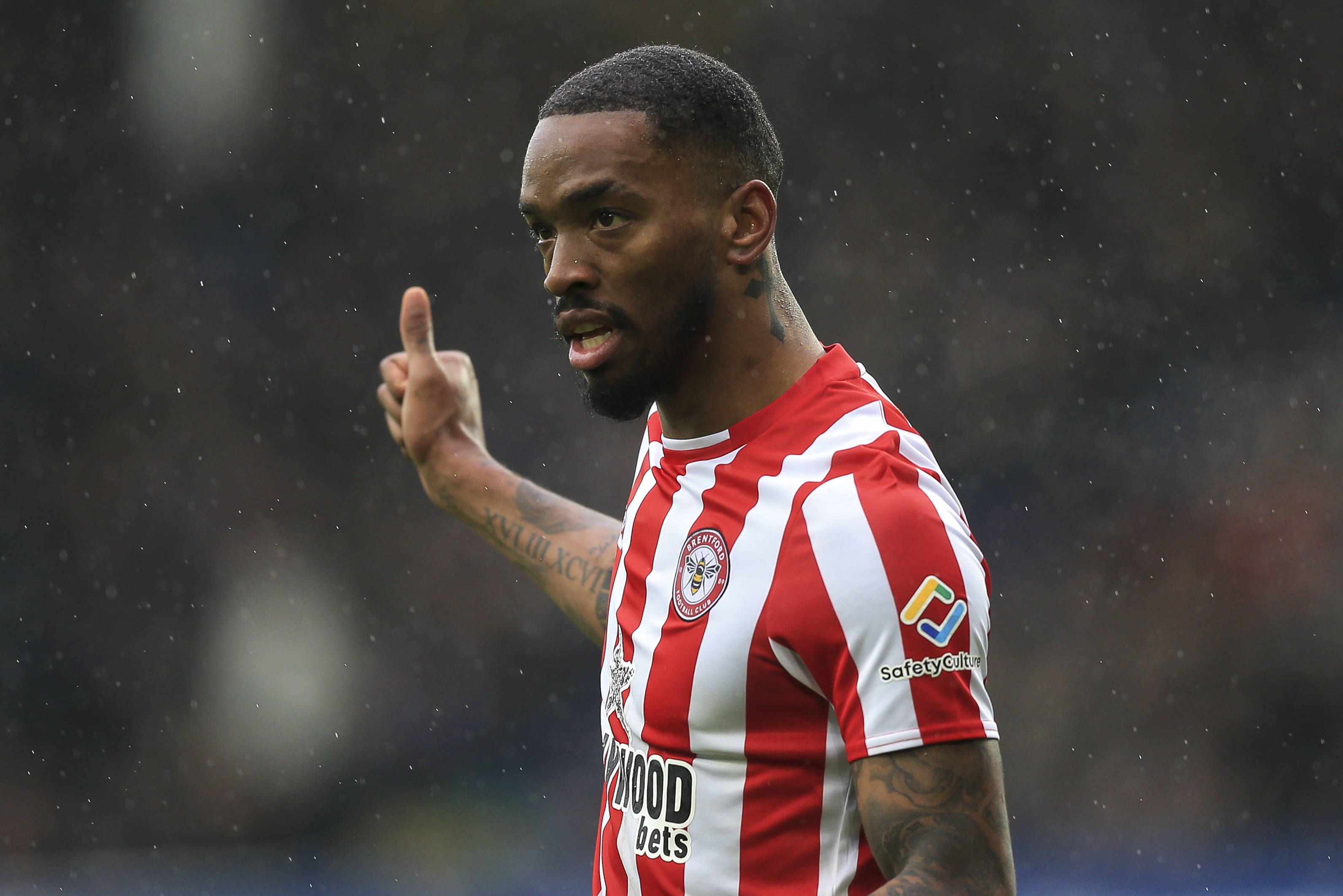 Eventually, Toney saw his punishment cut to eight months after an independent commission heard evidence from a psychiatrist that he is a 'gambling addict'.
Ivan Toney reportedly removed from FIFA 23's latest squad update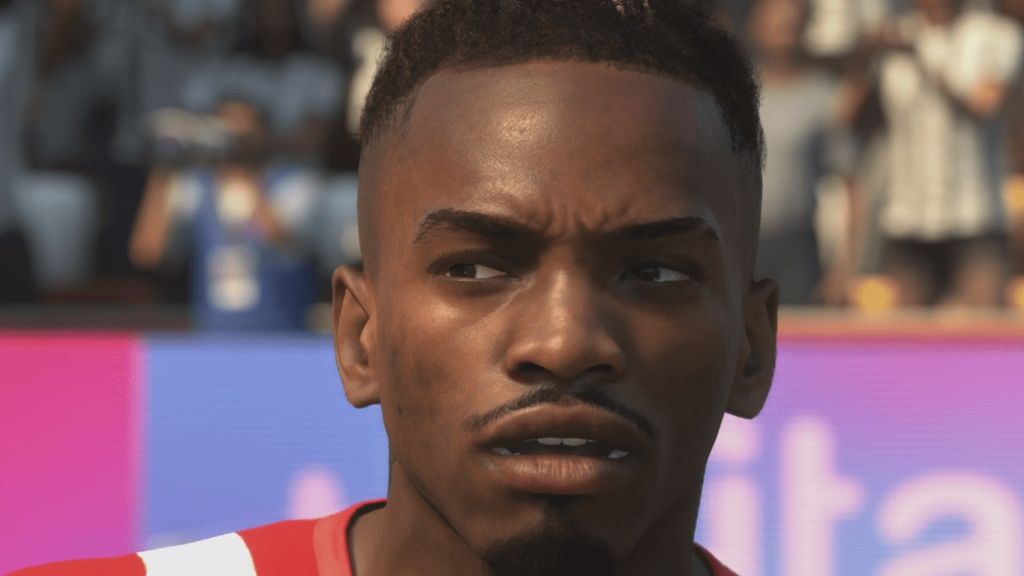 Following Ivan Toney's eight-month ban, the Brentford star now appears to have been removed from the latest squad update on the soon-to-be-defunct EA Sports FIFA 23.
A number of players have taken to social media to reveal the striker is absent from Brentford's squad in the game.
The screenshots posted also seem to show that Toney is no longer in the Brentford squad for those who have updated the latest version.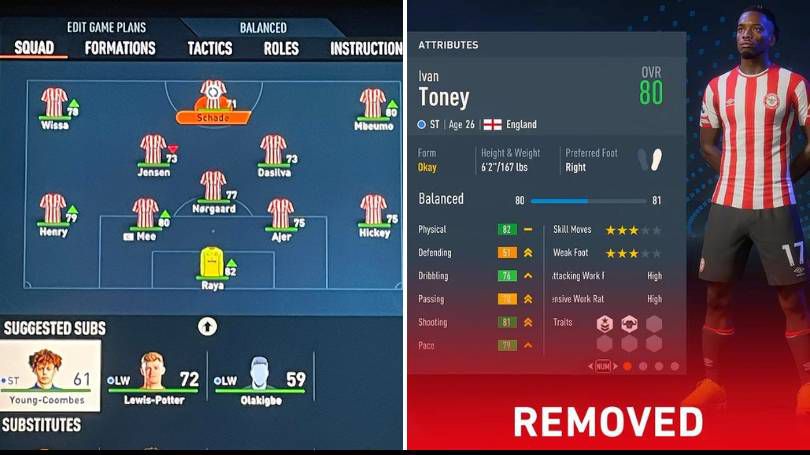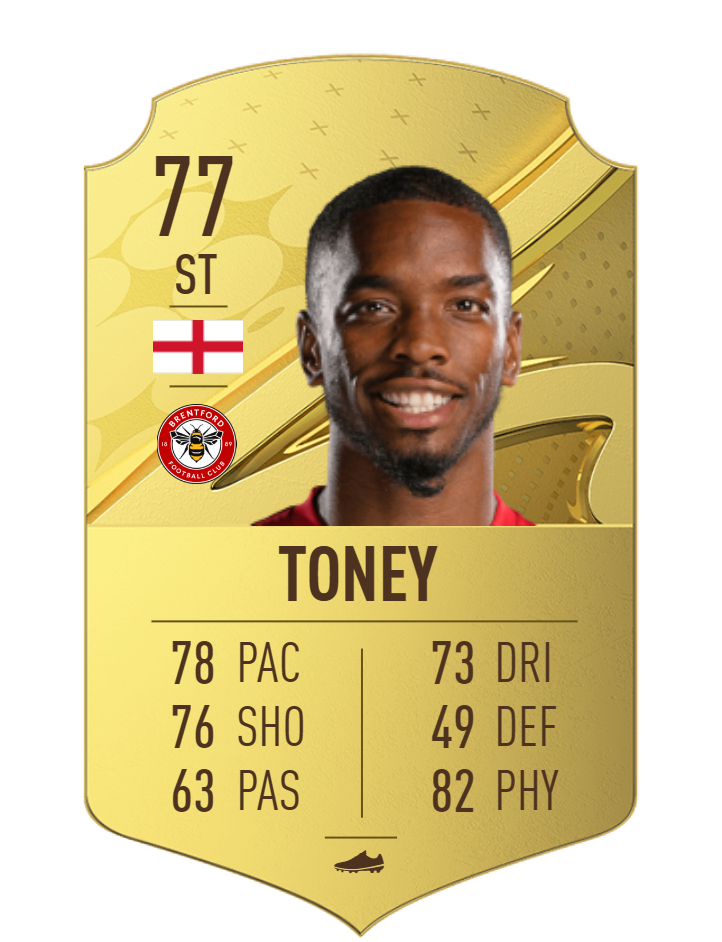 Ivan Toney is currently rated 77 on FIFA 23 with a potential OVR of 81.
He's an accurate set-piece taker and also one of the most dangerous strikers in the game, aerially.
VIDEO: WATCH CROSSFIRE || Victor Osimhen Vs Erling Haaland? Who are you signing for your team and why?
Related content