Three-time Commonwealth Champion Odunayo Adekuoroye won a bronze medal in women's 57kg at the ongoing World Championships in Belgrade to become the country's first grappler to qualify for next year's Olympic Games in Paris.
Nigerian female freestyle wrestler Elvira Kamaloglu defeated her Turkish opponent in her third-place fight 9-5.
Adekuoroye will compete in her third Olympic Games in Paris in 2024, hoping to win a medal after setbacks in Rio in 2016 and Tokyo in 2020.
The 29-year-old, who missed the African Wrestling Championship earlier this year, was charged with winning her maiden world title but fell 6-4 in the quarterfinals against world No. 1 and India's Sarita Mor on Tuesday.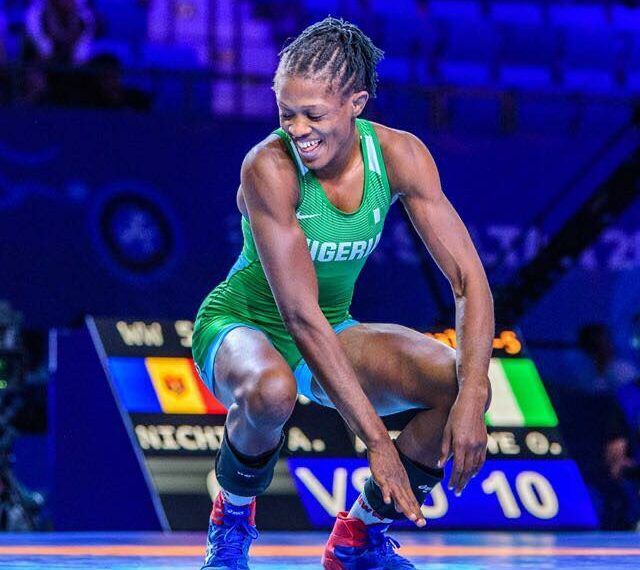 She was able to compete in the repechage on Wednesday, earning her third World Championships bronze medal and a place in next year's Olympics.
Blessing Oborududu, the 11-time African champion and silver medalist at Tokyo 2020, lost 7-1 to Vusala Parfianovich in the women's 68kg quarter-finals, while Esther Kolawole also lost 7-1 to world No. 8, Grace Bullen of Norway, in the women's 62kg quarter-finals.
If their respective conquerors advance to the finals of their respective events, both Oborududu and Kolawole will have an opportunity to punch their Olympic tickets on Thursday (today) in the repechage.