Nigeria vs Jamaica - 'You're getting f*cked' - Leon Edwards fires last shot to Kamaru Usman.
American professional mixed martial artist of Nigerian descent Kamarudeen Usman had his final say ahead of the upcoming Ultimate Fighting Championship (UFC) 286 main event.
Usman went face to face against English professional mixed martial artist of Jamaican descent Leon Edwards on Friday, March 17, 2023.
The Nigerian Nightmare and Rocky both made the required weight at the ceremonial weigh-in event held at the 02 Arena in London.
American professional mixed martial artist Colby Covington was also present but it seems his services will not be needed.
Usman and Edwards have last face-off
The UFC 286 ceremonial weigh-in had thousands of fans in attendance to get a last glimpse of the fighters before the show the next day.
Usman walked to the weigh-in event with his brother with boos from the crowd chanting headshot dead.
Edwards the home crowd hero was applauded on his arrival to participate in the weigh-in.
Speaking after making weight Usman said, "He talking now, so tomorrow night we gonna talk in that octagon."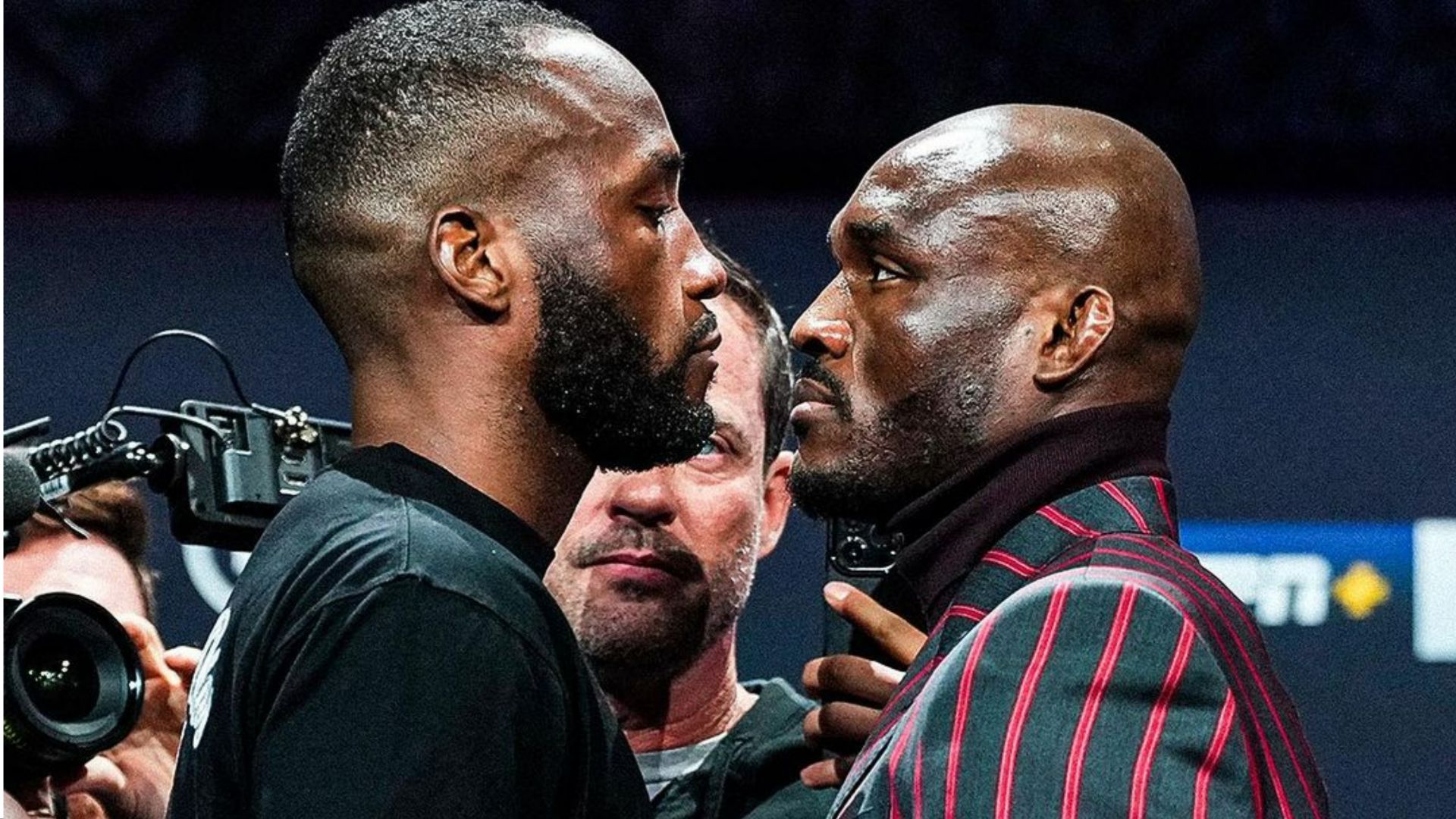 Leon Edwards responded urging the crowd to chant Headshot dead.
He added, "I'm excited to be here, tomorrow night I'm going to put on a show for you guys another headshot take him out again, and still. "
Kamaru Usman targets violent trilogy with Leon Edwards
During their face-off, Edwards said, "Let's go, you're getting fucked tomorrow."
Usman responded, "You talk now, you talk now huh, you're gonna do something. We gonna see what you're gonna do tomorrow."
Usman faced off against Edwards for the first time on the prelims of Dos Anjos vs. Cowboy 2 in Florida back in December 2015.
Edwards got his revenge in the main event of the UFC 278 in Salt Lake City, Utah, United States.
Usman takes to the Octagon in a bid to regain the UFC Welterweight title from Edwards at the O2 Arena in London, United Kingdom on Saturday, March 18, 2023.
Related content