Big Rom and Megan Thee Stallion are rumoured to be the latest superstar couple in football. Here's all you need to know about the reported new girlfriend of Romelu Lukaku.
Megan Thee Stallion and Romelu Lukaku are currently in the headlines over their alleged relationship.
The Inter Milan striker who is currently on loan from Chelsea was spotted with the American rapper at the wedding of his Milan teammate, Lautaro Martinez.
Pulse Sports reported that Lautaro Martinez officially tied the knot with his longtime fiance, Augustina Gandolfo on Wednesday in Como, Italy.
Lukaku and Megan were spotted holding hands passionately and cosying up after photos of the duo at Lautaro's wedding emerged.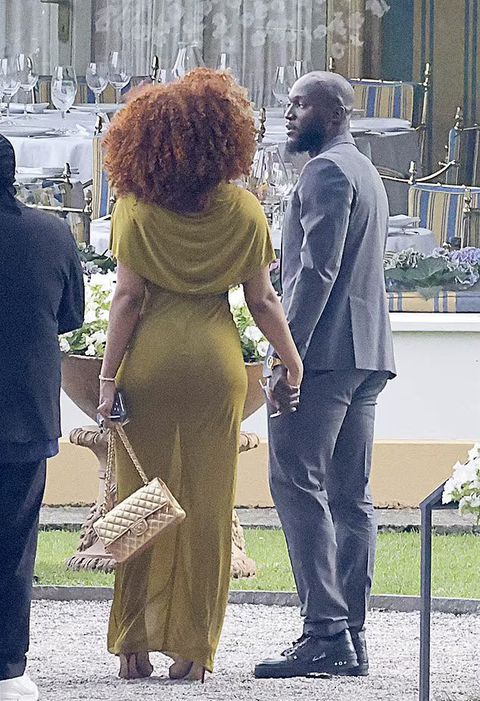 The pair is understood to have sat with each other at the wedding after Lukaku invited the rapper to the ceremony be his plus one at the wedding.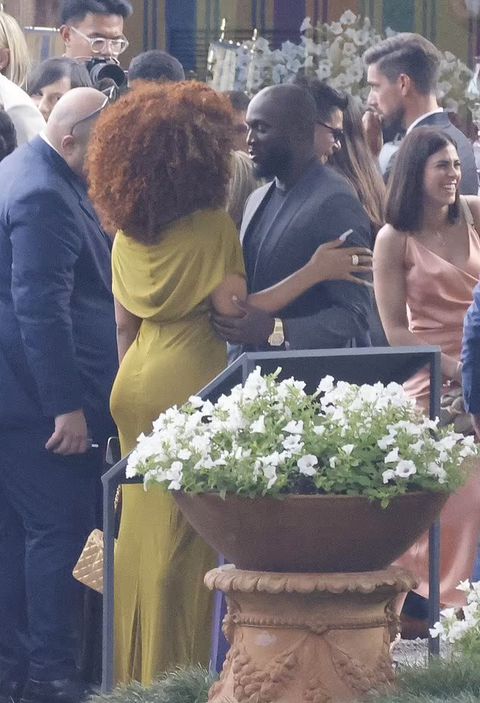 However, at the time of this report, neither Romelu Lukaku nor Megan Thee Stallion have confirmed they are in a relationship, neither have they left any social media posts to lead fans to suggest they are dating.
This article will review the top facts about the superstar rapper rumoured to have stolen Romelu Lukaku's heart.
Megan Thee Stallion: 11 things to know about Lukaku's rumoured girlfriend
1. Who is Megan Thee Stallion?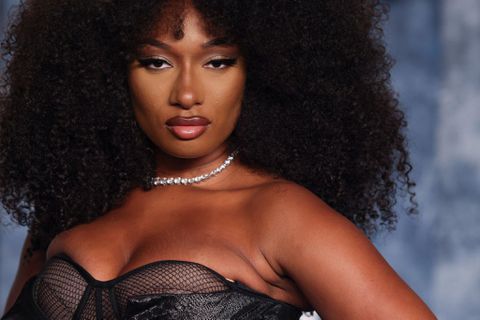 Megan Jovon Ruth Pete is an American rapper and singer-songwriter, known professionally as Megan Thee Stallion (pronounced "Megan the Stallion").
She first garnered attention when videos of her freestyling became popular on social media platforms such as Instagram.
Megan Thee Stallion signed to 300 Entertainment in 2018, where she released the mixtape Fever (2019) and the extended play Suga (2020), reaching the top ten of the Billboard 200.
2. How old is Megan Thee Stallion?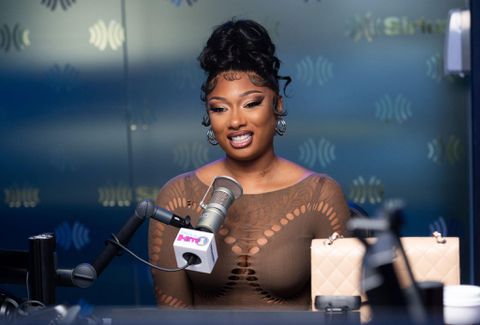 Megan Thee Stallion was born on February 15, 1995, in San Antonio, Texas, and her mother, Holly Thomas, immediately moved to Houston after her birth.
As of May 2023, she is 28 years old.
3. She started rapping at the age of 14
Megan's mother, Holly Thomas, rapped under the name "Holly-Wood" and would bring her daughter with her to recording sessions instead of putting her in daycare.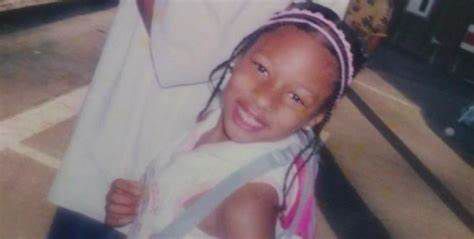 She was eventually brought up in the South Park neighborhood of Houston before moving with her mother to Pearland at age 14, where she lived until she turned 18.
Megan Thee Stallion began writing raps at age 14.
When she eventually showed her mother her rapping skills at age 18, Thomas required that she wait until she was 21 to pursue rapping as a career.
Her mother commented that her lyrics were too sexually suggestive for her young age.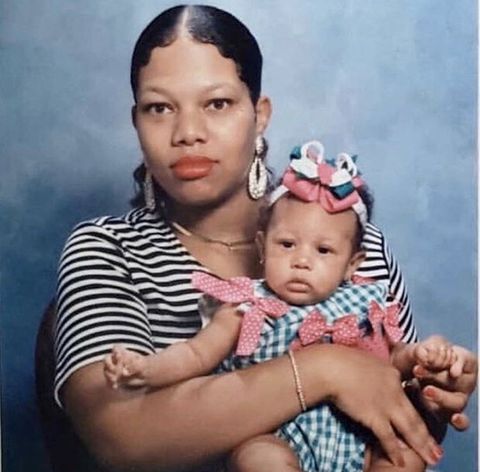 She adopted the stage name "Megan Thee Stallion" because she was called a "stallion" in adolescence due to her height (5 ft 10 in (178 cm)) and "thick" body frame.
Statuesque women in the Southern United States are colloquially called "stallions"
4. She has a degree in Health Administration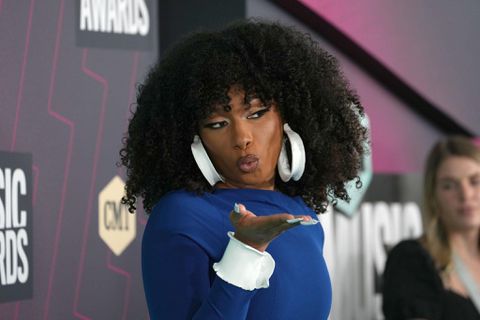 Megan Thee Stallion attended Pearland High School and graduated in 2013.
Her father died during her freshman year of high school.
In 2013, while Pete was a student at Prairie View A&M University, she began uploading videos of herself freestyling on social media.
A clip of herself battling against male opponents in a "cypher" went viral.
The exposure helped her gain a larger digital presence and following on social media.
Megan gradually started garnering fans by posting her freestyles on her Instagram while in college. She refers to her fans as "hotties" and credits her hyperactive fan base for her early success.
After taking time off from school, Megan resumed her studies at Texas Southern University.
She graduated on December 11, 2021, with a Bachelor of Science in health administration.
5. She is a successful rapper and songwriter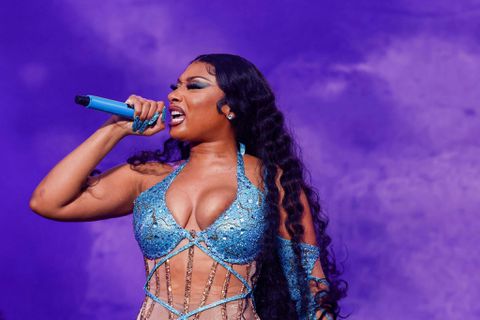 Megan Thee Stallion is known for her confidence, sensuality, and explicit lyrics. She presents her sexuality throughout her lyrics, videos, and live performances.
In an interview with Pitchfork she stated, "It's not just about being sexy, it's about being confident and me being confident in my sexuality."
Megan Thee Stallion released her debut studio album Good News (2020) to critical acclaim, appearing on several year-end best album lists.
She earned her first and second number-one singles on the US Billboard Hot 100 with the remix of her song "Savage" (featuring Beyoncé), and her feature on Cardi B's single "WAP" - which was her first number-one in several other countries, as well as the Billboard Global 200 chart.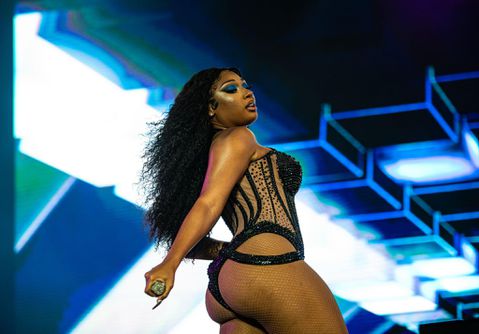 In 2021, Megan Thee Stallion was featured alongside Doja Cat on the remix of Ariana Grande's 2020 single "34+35", which reached number two on the Billboard Hot 100.
She followed this with her debut compilation album Something for Thee Hotties (2021), which reached the top ten on the Billboard 200.
Her single, "Thot Shit", reached the top twenty in the US, and received a Grammy Award for Best Rap Performance nomination.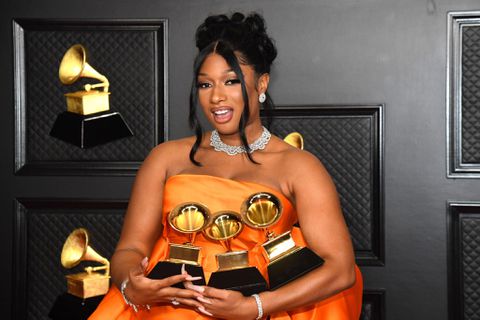 Throughout her career, Megan Thee Stallion has received several accolades, including six BET Awards, five BET Hip Hop Awards, four American Music Awards, two MTV Video Music Awards, a Billboard Women in Music Award, and three Grammy Awards.
At the 63rd Annual Grammy Awards, she became the second female rapper to win Best New Artist, after Lauryn Hill in 1999.
6. She and Romelu Lukaku are both signed to Roc Nation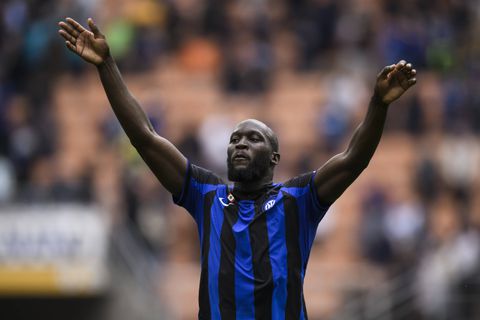 Romelu Lukaku is currently signed under Jay Z's Roc Nation Sports agency.
The 30-year-old Belgian striker became the first Premier League player to sign under Roc Nation Sports in 2018 when he was still at Manchester United.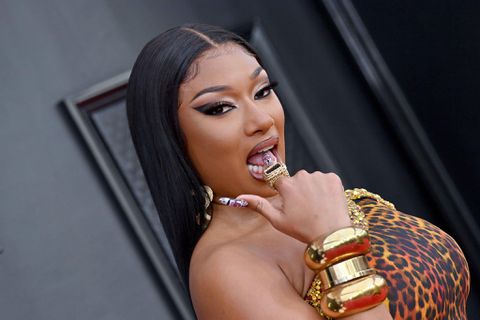 Megan Thee Stallion on the other hand signed a management deal with Jay Z's powerhouse company in 2019.
Their Rock Nation deal has been cited as one of the possible reasons behind the pair's rumoured relationship.
7. She is one of the most influential female rappers in the world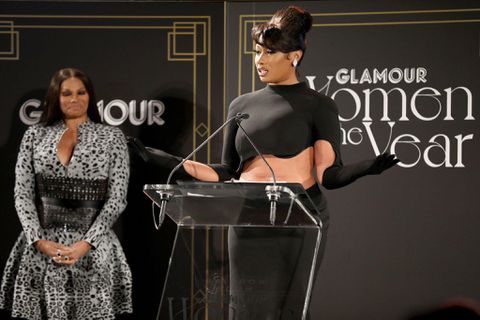 Megan Thee Stallion is one of the most-followed female rappers in the world.
She currently has over 30.8 million followers on her Instagram page.
In November 2019, Time placed Megan Thee Stallion on their inaugural "Time 100 Next" list
In March 2020, the song "Savage" from her EP, Suga, went viral on TikTok, when popular user Keara Wilson used it for a dance challenge video, which racked up 15.7 million views and 2.4 million likes as of March 20, 2020.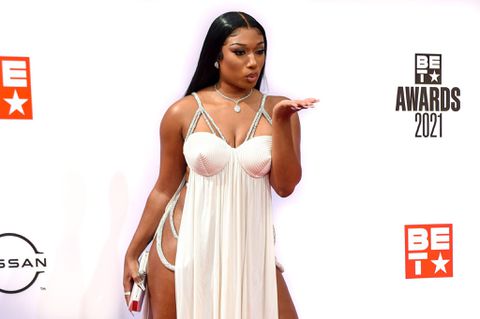 A remix featuring Beyoncé was released on April 29, 2020.
The song became Megan Thee Stallion's first top 10 entry in the United States shortly after the remix's release, eventually becoming her first chart topper in the country.
"Savage" also helped boost Suga's sales, propelling it up to number 7 on the Billboard 200.
The Proceeds from the song went to Houston nonprofit Bread of Life which provides disaster relief for residents affected by COVID-19.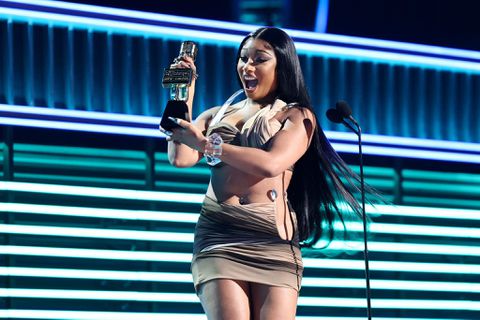 Megan Thee Stallion was also judge on the HBO Max voguing competition show Legendary which debuted in May 2020.
She released the song "Girls in the Hood" in June 2020, before featuring on Cardi B's single "WAP" and appearing in its music video in August 2020.
"WAP" became her second number-one single in the U.S., breaking the record for the most streams for a song in its first week of release in the U.S. (93 million).
Megan Thee Stallion became a Global Brand Ambassador for Revlon in August 2020.
She received her first-ever Billboard Music Award nomination when she was nominated for Top Rap Female Artist in September 2020.
A few days later, she was featured in the annual Time 100 list of the most influential people in the world.
8. Megan Thee Stallion Net Worth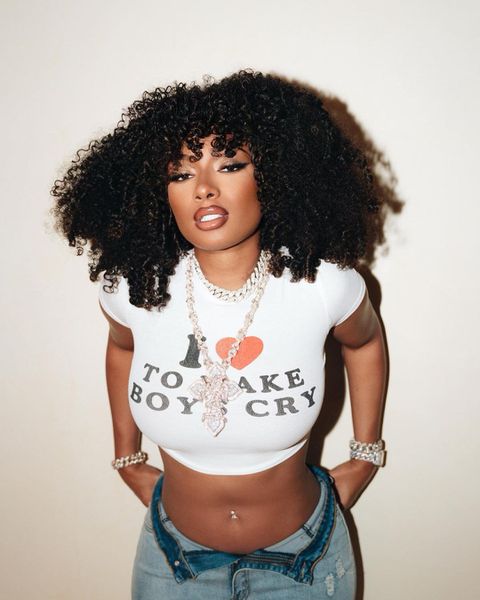 As of May 2023, Megan Thee Stallion has an estimated Net Worth of $14 million via figures from Celebrity Net Worth.
How does Megan Thee Stallion make her money?
The beautiful rapper makes her money primarily from her music and a host of endorsement deals.
In July 2021 Megan was said to have paid $6 million for a 7,600 square foot mansion in Pinecrest, Florida.
The property has a private lake in the backyard.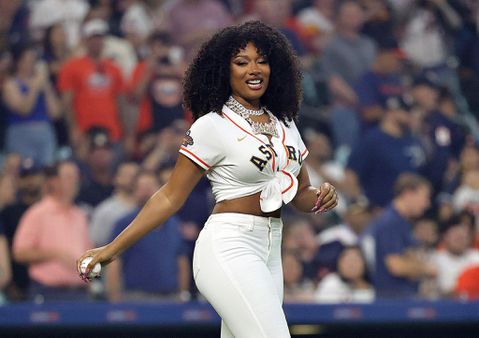 In September 2021, Megan partnered with Nike for a promotional campaign and fitness program through the Nike Training Club app.
In December that same year, she signed an exclusive first-look deal at Netflix, to create and executive produce new series and other projects.
At the Super Bowl in February 2022 Megan appeared in an ad for snack brand, Cheetos.
She was reportedly paid $2 million to appear in the commercial.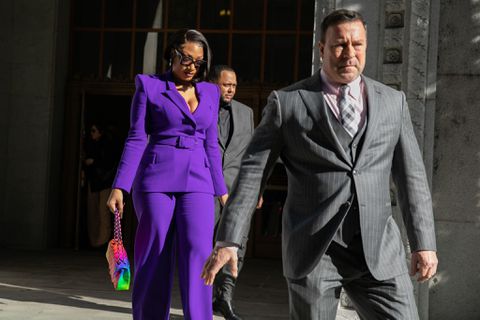 Megan was also reportedly paid $1 million for a partnership with American fast food chain, Popeyes.
She also received a Popeyes franchise from the deal.
In 2022, Megan signed a $3 million deal with Time Inc. to produce a documentary based on her life.
Megan Thee Stallion also guest starred in the Disney+ Marvel Cinematic Universe series She-Hulk: Attorney at Law as a fictionalized version of herself.
9. Megan Thee Stallion boyfriend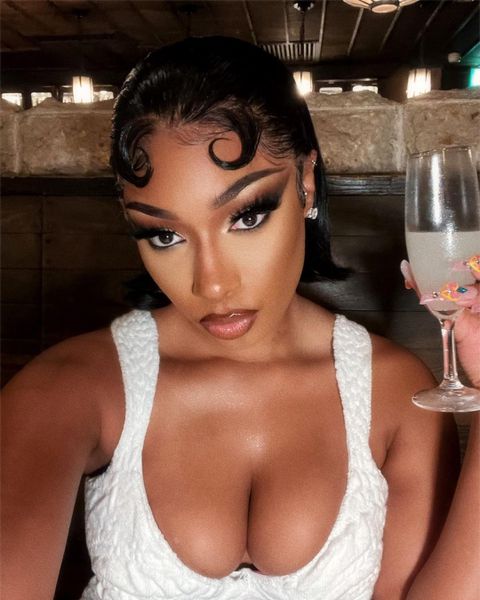 In May 2019, Megan Thee Stallion reportedly started dating rapper Moneybagg Yo (Demario DeWayne White Jr.), who featured on her 2018 EP 'Tina Snow'.
The couple announced their relationship on Instagram in July 2019.
However, Megan later deleted photos of the rapper from her Instagram account and she confirmed she was single in November 2019.
On Instagram Live in February 2021, Megan Thee Stallion confirmed that she was in a relationship with fellow rapper and poet Pardison Fontaine.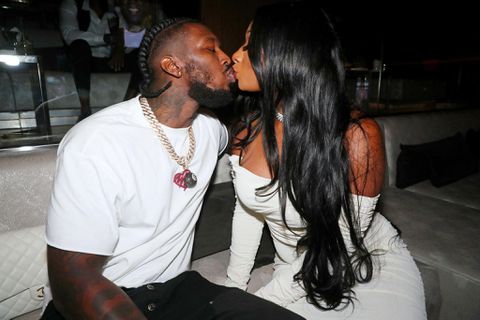 However, the pair reportedly broke things up in February this year, after they unfollowed each other on Instagram.
As of May 2023, Megan Thee Stallion is understood to be single amid rumours of a possible romance with Romelu Lukaku.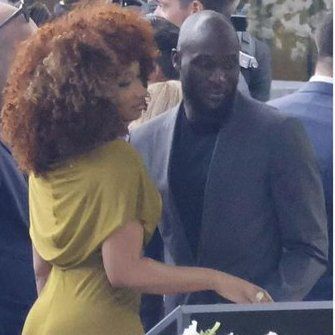 She is yet to officially confirm if she is in a relationship with the Belgian football star after the duo were spotted together this week in Italy.
10. She is a notable philanthropist
Amongst other things, Megan Thee Stallion has been praised for her consistent philanthropy.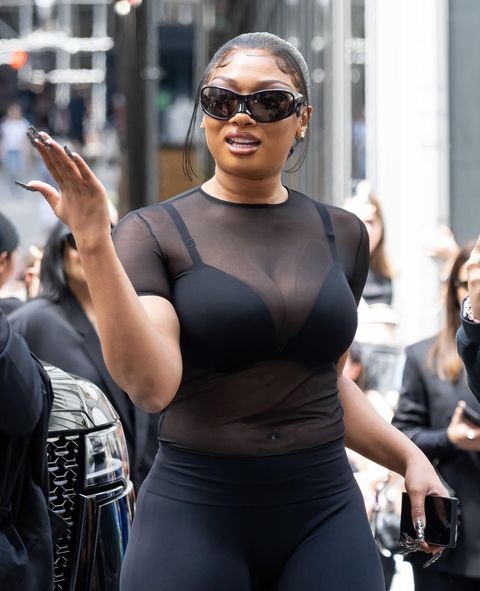 She contributed $15,400 worth of Thanksgiving turkeys and helped hand them out to 1,050 households in need at the Houston Food Bank portwall pantry, in November 2019.
In April 2020, Megan donated over $10,000 to bail relief effort for Houston protestors.
That same month, Megan teamed up with Amazon Music to donate to a Nursing Facility in Houston.
All the proceeds collected from her collaboration on Beyoncé's Savage (remix) went to Bread of Life, which helps local Houston communities with Covid-19 relief efforts. The song raised over $2.5 million.
In October 2020, Megan Thee Stallion partnered with Amazon Music's rap rotation and launched the "Don't Stop" scholarship fund that awarded two women of colour pursuing associate, bachelor or postgraduate degrees, $10,000 each.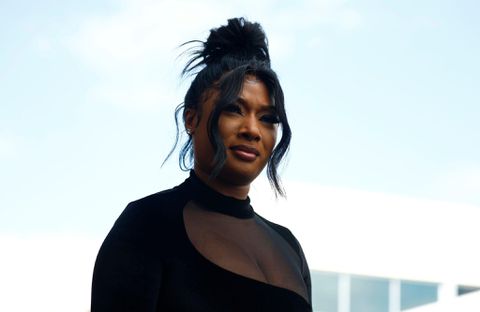 In February 2021, she launched "Hotties Helping Houston" with US House Democrat Rep. Sheila Jackson Lee of Texas, the National Association of Christian Churches disaster services, alongside a host of other celebrities including Taraji P. Henson, 300 Entertainment, Maroon 5, Revlon, Mielle Organics, Fashion Nova, and Billie Eilish to help senior citizens and single moms recovering from the area's storm-related devastation.
In March 2021, Megan collaborated with Fashion Nova for the 'Women on Top" initiative, which would give away $1 million dollars to support female-owned businesses and organizations.
In the same month, along with Fashion Nova and journalist May Lee, they donated $50,000 after the Atlanta spa shootings to the legal non-profit, Advancing Justice Atlanta.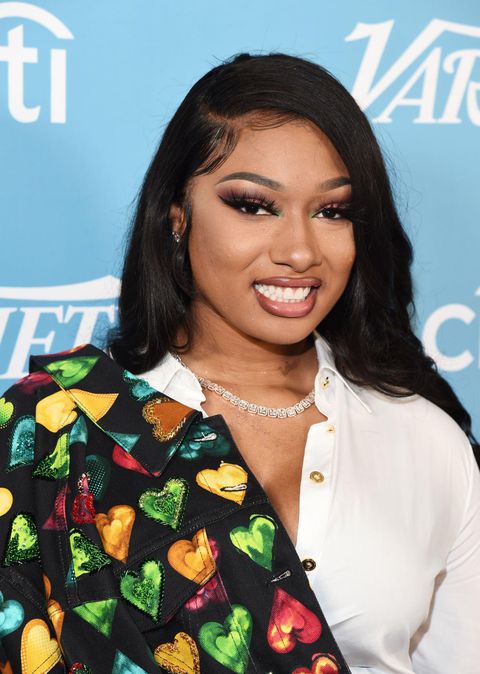 In June 2021, Megan Thee Stallion offered a full tuition, four year scholarship to the Roc Nation school of music, sports & entertainment at Long Island University.
In June 2021, she partnered with Cash App to make "Investing for Hotties" educational videos.
This partnership also donated $1 million dollars worth of stock to randomly-selected fans.
In October 2021, as part of her wide-ranging agreement with Popeyes, she made a six-figure donation to the charitable organization Houston Random Acts of Kindness.
11. Megan Thee Stallion is an African-American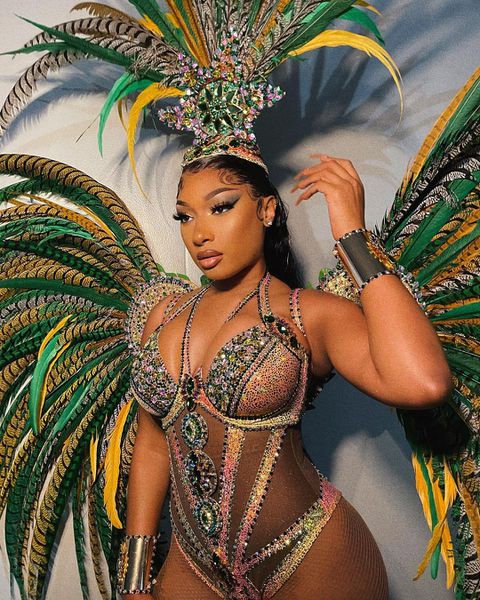 Megan Thee Stallion mentioned being part Creole in her songs "C**ky AF" and "Freak Nasty" as well as in a tweet in September 2017.
Creole people are ethnic groups formed during the European colonial era, from the mass displacement of people, brought into sustained contact with others from different linguistic and cultural backgrounds, who converged onto a colonial territory to which they had not previously belonged.
In Africa, the term 'Creole' refers to any ethnic group formed during the European colonial era, with some mix of African and non-African racial or cultural heritage.
Creole communities are found on most African islands and along the continent's coastal regions where indigenous Africans first interacted with Europeans.
As a result of these contacts, five major Creole types emerged: Portuguese, African American, Dutch, French and British.
VIDEO: WATCH THE HEAT || ON THIS EPISODE, THE GANG DISCUSS BEN SIMMONS, MAYA JAMA, AND THEIR ENGAGEMENT RING
Related content