Victor Osimhen has been in the news for all the wrong reasons lately and perhaps it might be time for the Super Eagles striker to leave Napoli as a result
Nigerian striker Victor Osimhen was once again the centre of attention as he usually is but this time for the wrong reasons.
Following a poor performance in which he missed a penalty in Napoli's goalless draw against Bologna in Serie A on Sunday, Osimhen has caught some expected flak but no one thought his own club would ever join the pile of critics.
Napoli posted a video on TikTok where they appeared to be mocking their own star striker for the penalty miss, sparking claims of racism especially from Osimhen's Nigerian fanbase.
Whether or not there were racial intentions behind the now-deleted video, it is still an indication that the Super Eagles striker is well overdue a move away from Naples.
Was the Osimhen video racist or disrespectful?
The outrage that followed the video in question might be viewed as an overreaction in some quarters but the racist undertone cannot be completely ignored, although unfounded and probably a stretch.
The case for racism in this scenario is backed by the additional context of Italy as a country and their overall treatment of black players. There have been more than a few high-profile cases of racism involving top black players in Serie A.
As such, when a video like that is made in such poor taste, it is understandable that people are not willing to give the benefit of the doubt to rule out racism as Napoli's motivation.
After all, why else would a top club make a video trolling its best player rather than defend and shield the said player from the criticism?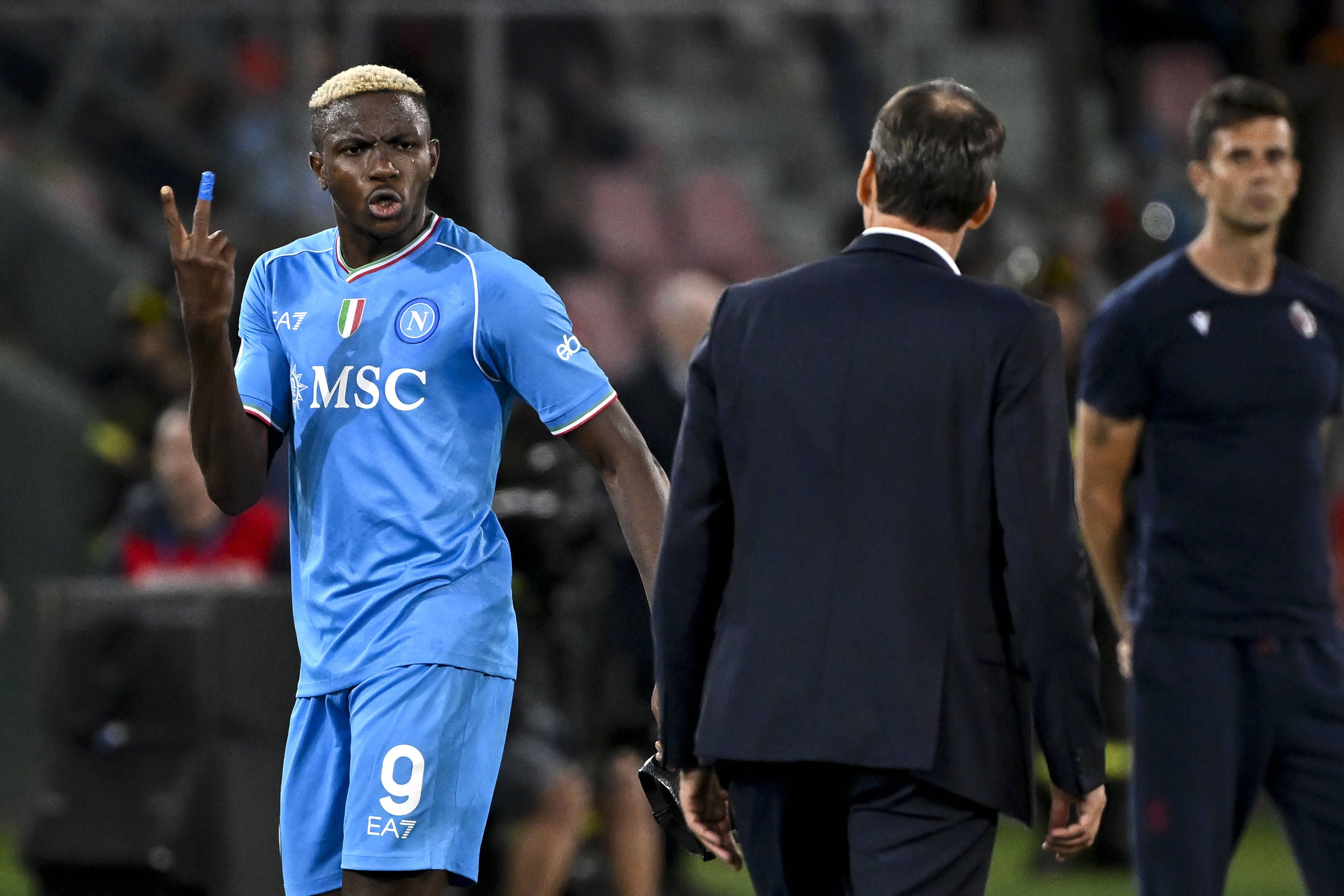 The bright side for Napoli is that they seem to troll everyone on TikTok, their 4.5 million followers on that platform can attest to that.
Opponents and Napoli players alike, white or black, Napoli's TikTok account exists to make fun of people in what they most likely intend as lighthearted fun.
But even if that is true (which it most likely is), the outcome is that they did not racially abuse their star striker but rather they willfully disrespected him, using his lowest moment of the season so far as ammunition in a way you only expect from rival fans.
So the question now is whether or not Osimhen should consider the disrespect from his own club reason enough to leave and the answer is yes.
Osimhen should consider this a sign to leave Napoli
The truth is Osimhen was always going to leave Napoli at some point and has already had multiple chances to move.
Saudi Arabian club Al Hilal made a very public approach to sign the Nigerian striker in the summer transfer window which the player reportedly turned down.
He has also been constantly linked with other top European clubs in potentially career-advancing transfers but nothing ever materialises and it is unclear if that is as a result of Napoli holding tightly to their star asset or the player himself being reluctant to leave.
But if the 24-year-old was on the fence about a transfer away from Naples before, this video should be the deciding factor that finally pushes him over the edge.
There had already been question marks on whether or not Osimhen would ever reach the highest levels of acceptance in Italy despite all the love he gets in Naples.
It seems Kvicha Kvaratskhelia has been able to attain more success and acceptance in Naples and Italy in general within months of his arrival than Osimhen managed in three years.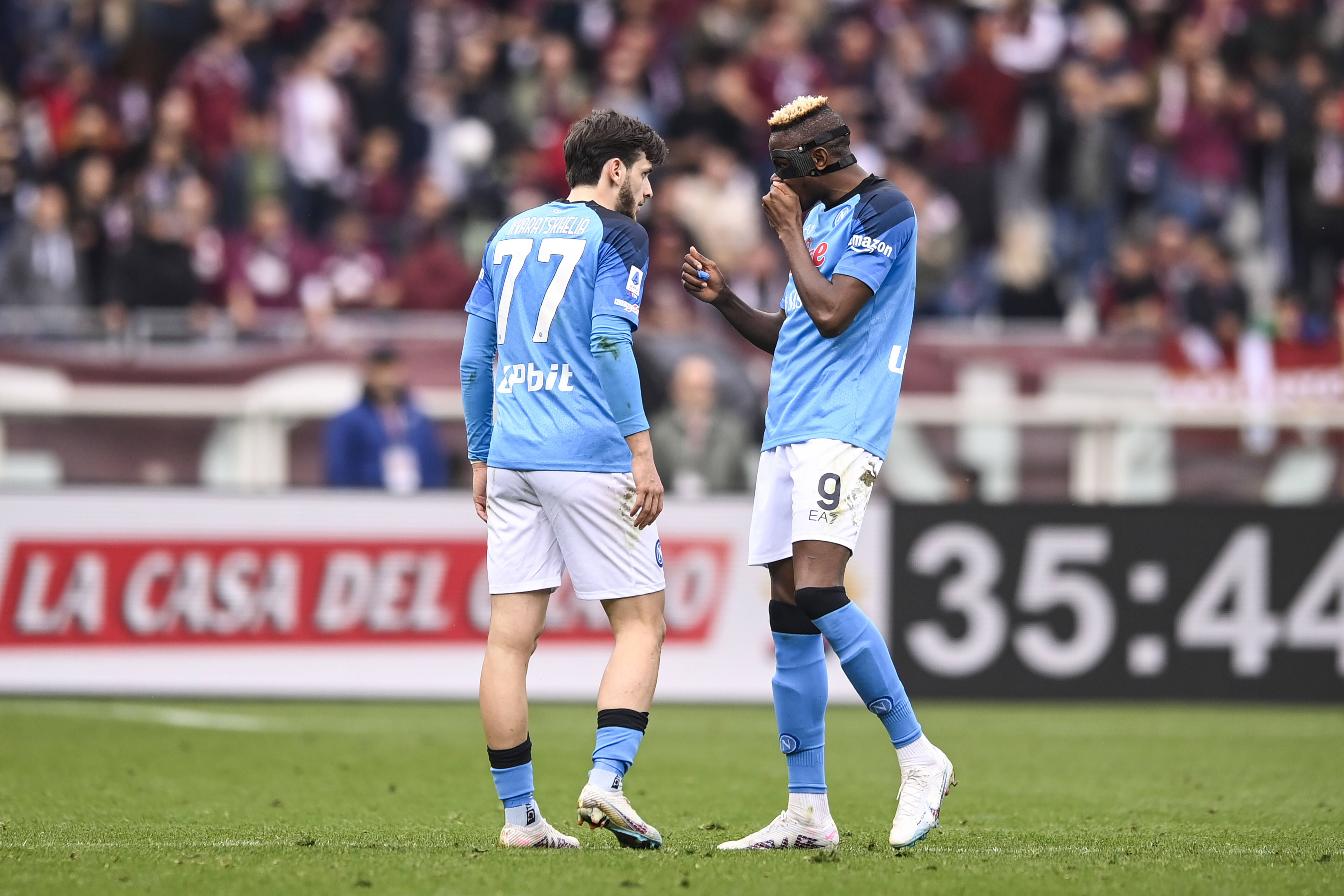 The Georgian was made the face of Napoli's historic title win despite his decline in the second half of the season with no goals and just one assist in the final 11 games of the campaign while Osimhen continued to carry them to the title.
He also missed a crucial penalty as Napoli lost the Champions League quarter-finals to AC Milan but was not mocked by the club even on their notorious TikTok page.
This is not about Kvaratskhelia at all but the love and respect he has amassed from his club and city within a year at Napoli is seemingly more than Osimhen will ever get no matter how many more goals he scores.
And that is a big motivation to damn the consequences and push for a move instead of playing it safe and trying to not ruin his reputation and relationship with the club as he has been doing.
Related content