Jadon Sancho has been advised by fans to learn from Victor Osimhen and apologise to his manager.
Fans have asked Manchester United star Jadon Sancho to take a leaf from Victor Osimhen's book and be humble enough to apologise to his manager.
The 23-year-old is currently frozen out of the Red Devils' first team after he made an explosive tweet to hit out at his manager, Erik ten Hag.
Per the reports, he will only be reinstated if he apologises to the manager, but the England international has reportedly been reluctant to apologise for his tweet, which he has since taken down.
Osimhen apologises to Rudi Garcia
The Super Eagles ace reacted angrily to his manager, Rudi Garcia, in the draw against Bologna, after the French tactician opted to substitute him with the team in search of a goal.
However, as Pulse Sports reported, the former Lille man gave a speech in the dressing room addressing the incident, and it included an apology.
Per the report, the striker tagged his display as an overreaction borne out of a desire to win and begged to be forgiven by the manager.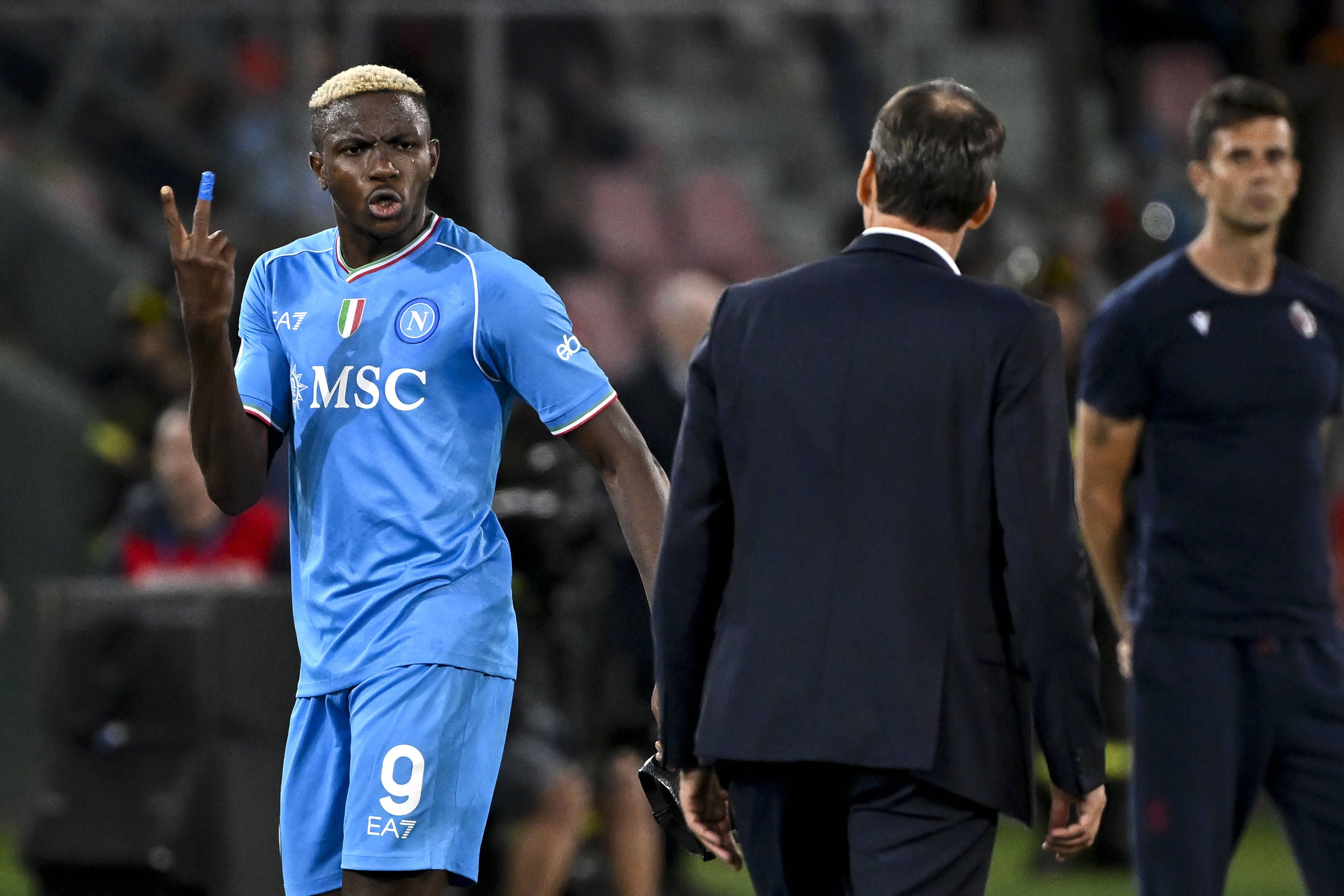 Sancho asked to learn from Osimhen
Osimhen's perceived humility has impressed fans, and Red Devils winger Jadon Sancho has been asked to learn from this and apologise to Erik ten Hag so he can return to playing for Manchester United.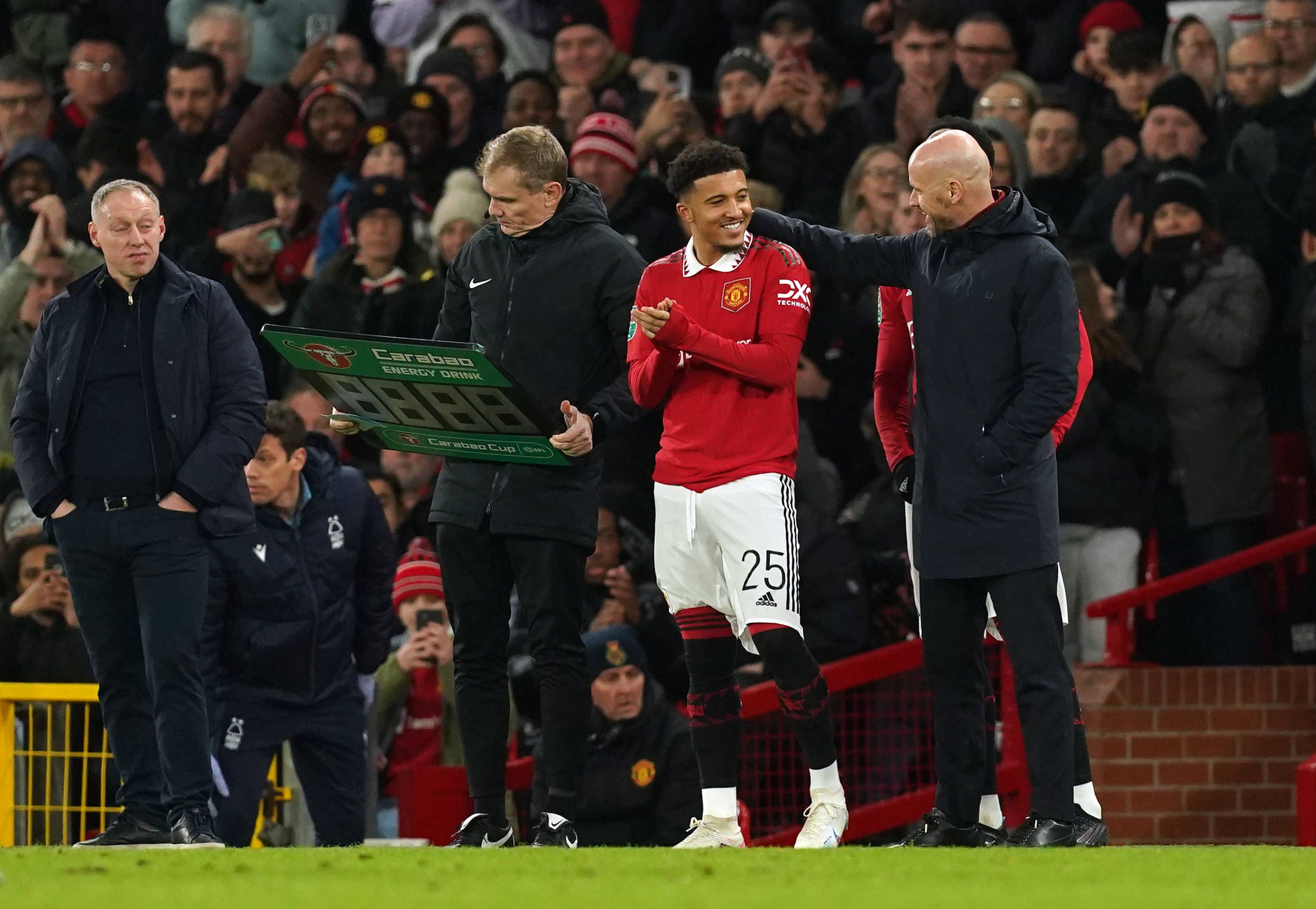 "Osimhen can apologise for something he was under no pressure to (as an icon in Naples to a coach under fire), but Sancho can't," one user said.
Another chimed in, saying: "Honestly!! It didn't take Victor Osimhen even 24 hours to apologize to his coach. when he is doing more better than Sancho."
One Mr Osunkoya said: "What I'm saying is Osimhen was smart enough to apologise after losing his cool. It's quite understandable that players sometimes have issues with their coach's decisions, but it's also good to understand the hierarchy of the team. Something which Osimhen clearly exhibited, unlike Sancho."
According to recent reports, Sancho has now been urged by bigwigs in the Manchester United dressing room like Marcus Rashford and Luke Shaw to apologise to the Dutch tactician.
Related content