Victor Osimhen reportedly apologised to Rudi Garcia for his angry reaction to his substitution in the draw at Bologna.
Super Eagles ace Victor Osimhen has reportedly apologised to his Napoli teammates and manager for his reaction after he was substituted in the draw against Bologna.
Osimhen reacts angrily to Garcia's call
The Partenopei's title defence has been shoddy so far, and in the match this past weekend, they were headed for another unsatisfactory result when manager Rudi Garcia opted to take off the team's main threat in attack, Osimhen, with upwards of four minutes left on the clock plus added time.
This did not go down well with last season's Capocannoniere, who, in all fairness to Garcia, had his chances in the game, including from the penalty spot, where he fired wide. The Nigeria international reacted bitterly to the substitution and was visibly vocal about his displeasure towards the former Roma boss.
Clips of Osimhen 'changing am' for his manager made the rounds on social media, but after what seems like a period of reflection, the player is now said to have apologised.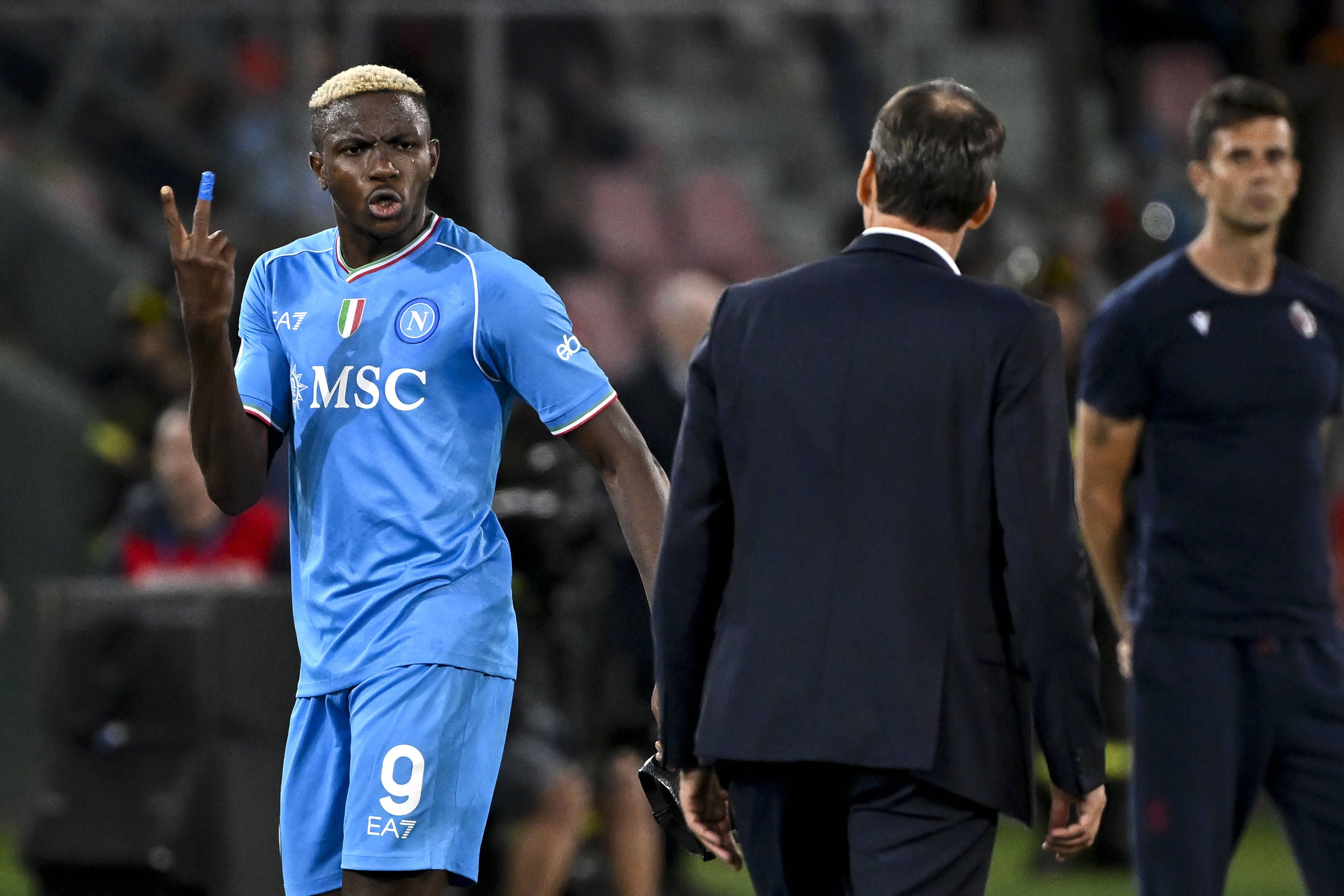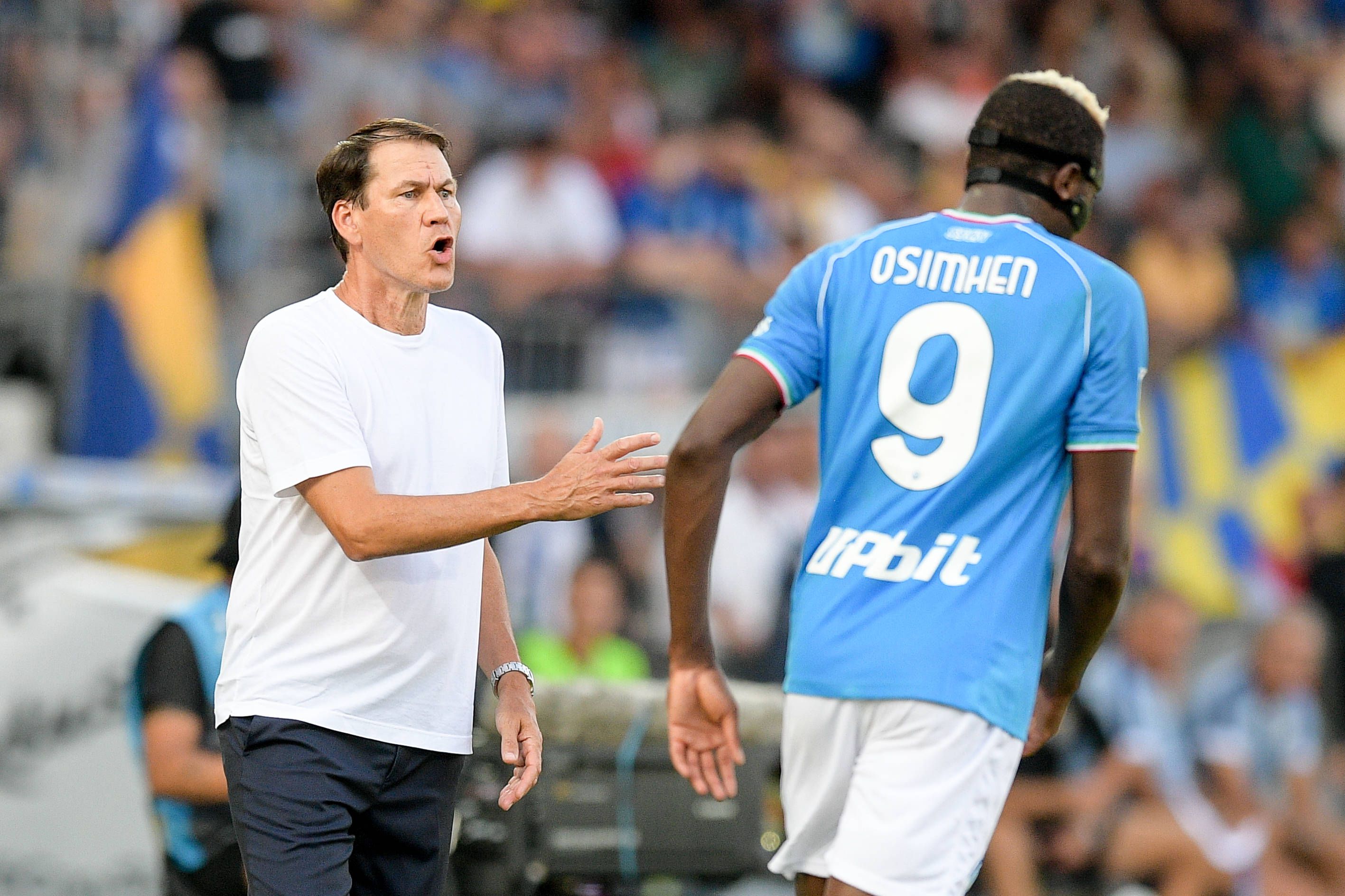 Osimhen apologises for reaction
According to a report by the reliable Fabrizio Romano, the former Lille man gave a speech in the dressing room addressing the incident, and it included an apology.
Per the report, the striker tagged his display as an overreaction borne out of a desire to win and begged to be forgiven by the manager.
Also, despite the poor string of results, the Napoli hierarchy is said to have communicated their trust in Rudi Garcia, who replaced title-winner Luciano Spaletti in the summer.
Related content