From owning two private jets to accumulating the largest transfer fee for a player in football history, Neymar's net worth has significantly skyrocketed over the years.
Neymar Jr Background
Neymar Júnior or mononymously as Neymar, is a Brazilian professional footballer who plays as a forward for Saudi Pro League club Al Hilal and the Brazil national team.
A prolific goalscorer and playmaker, Neymar is widely regarded as one of the best players in the world and the best Brazilian player of his generation.
He is also considered by many to be the third best footballer of his generation after the two GOATS Lionel Messi and Cristiano Ronaldo.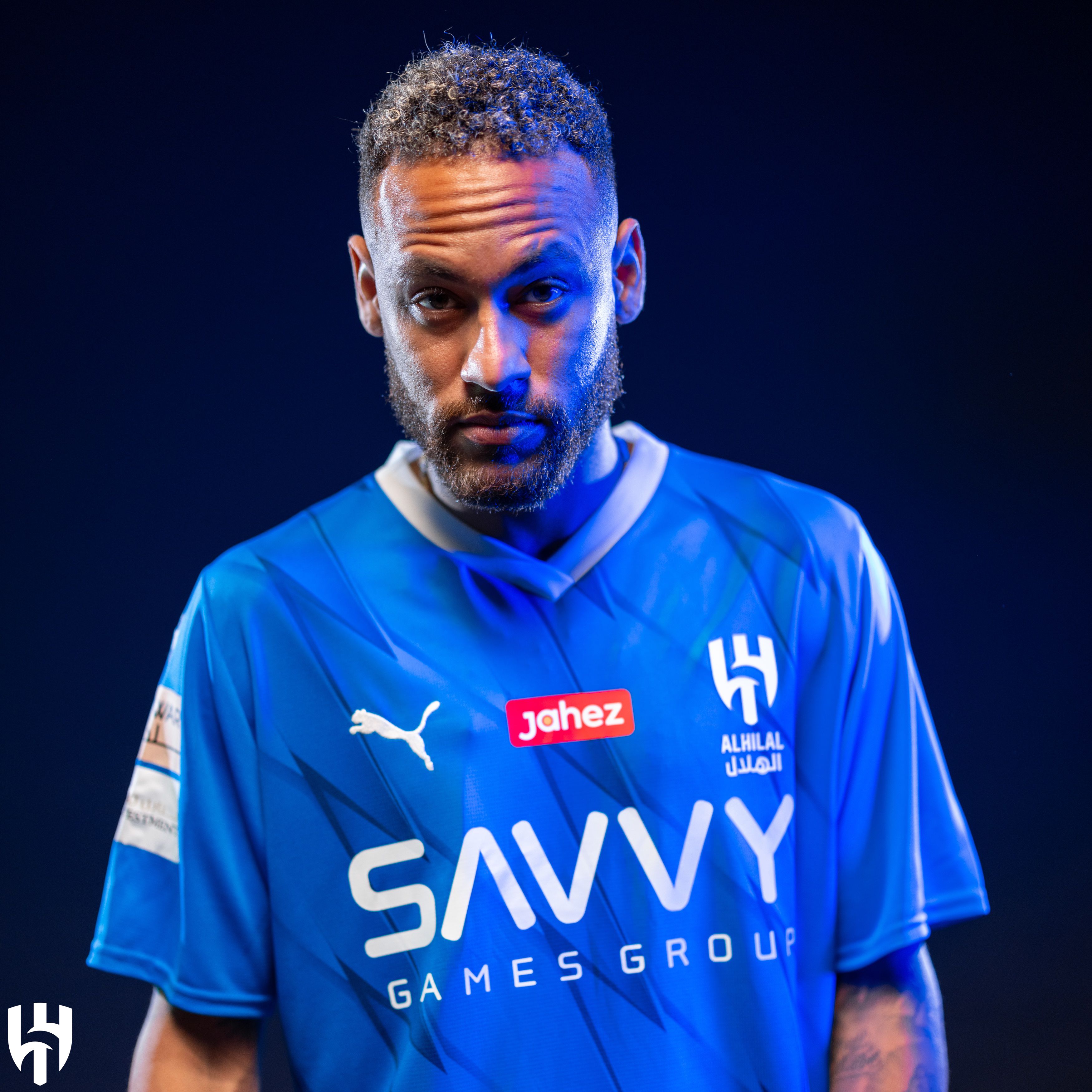 As of August 2023, Neymar has scored at least 100 goals for three different clubs, making him one of the few players to achieve this feat.
According to Pulse Sports, Neymar is one of the richest footballers in the world in 2023.
In this article, we will review the net worth of one of Brazilian football icons of the 21st century, Neymar.
Neymar Jr. Profile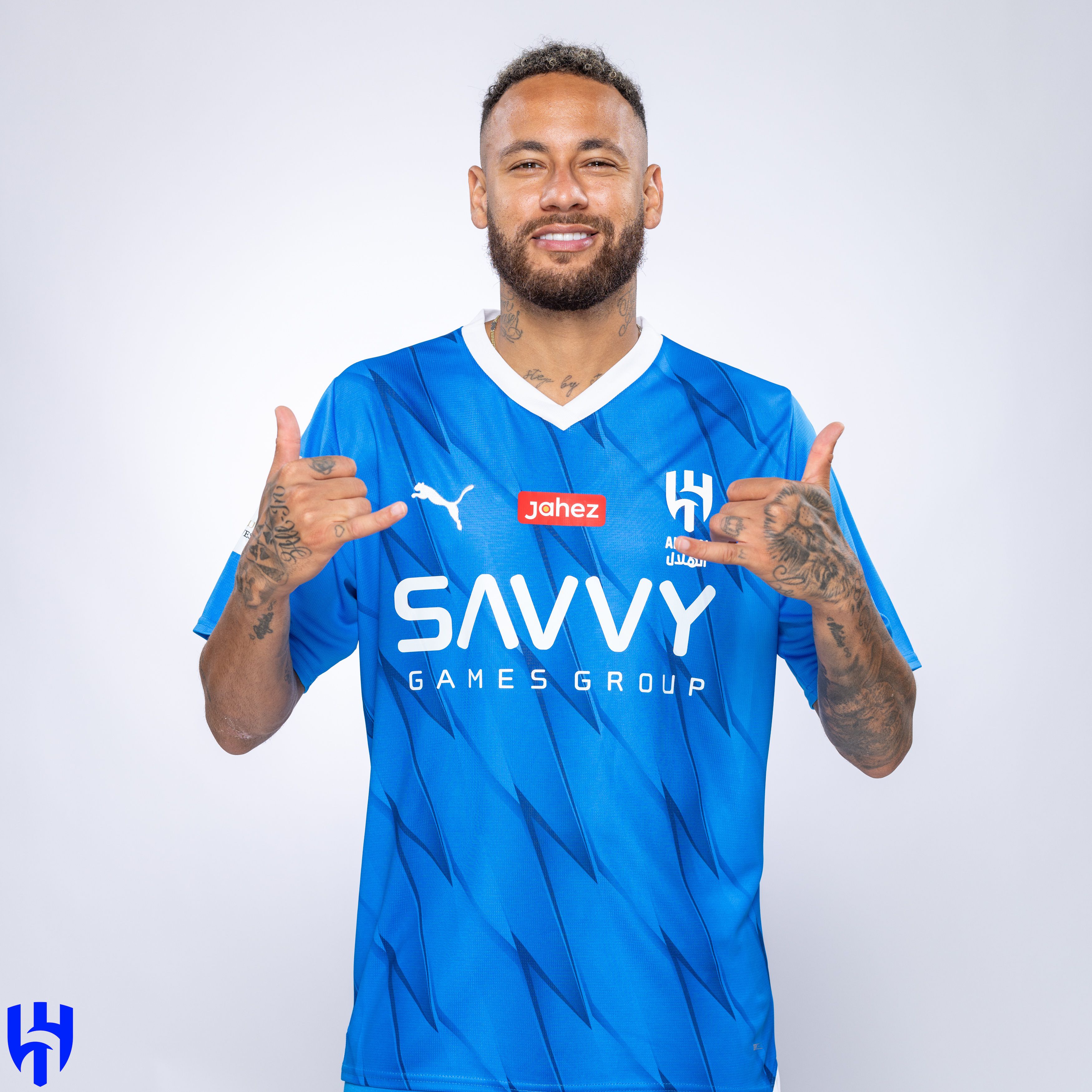 Full Name: Neymar da Silva Santos Júnior
Birth date: February 5, 1992
Nationality: Brazilian
Place of birth: Mogi da Cruzes, Brazil
Age: 31 years old (as of August 2023)
Current Team: Al-Hilal
Height: 1.75 m (5 ft 9 in)
Marital status: Single
Position: Forward, Attacking Midfielder
Salary: $160 million per year
Net worth: $250 Million
Instagram: @neymarjr
Neymar Jr. Net Worth 2023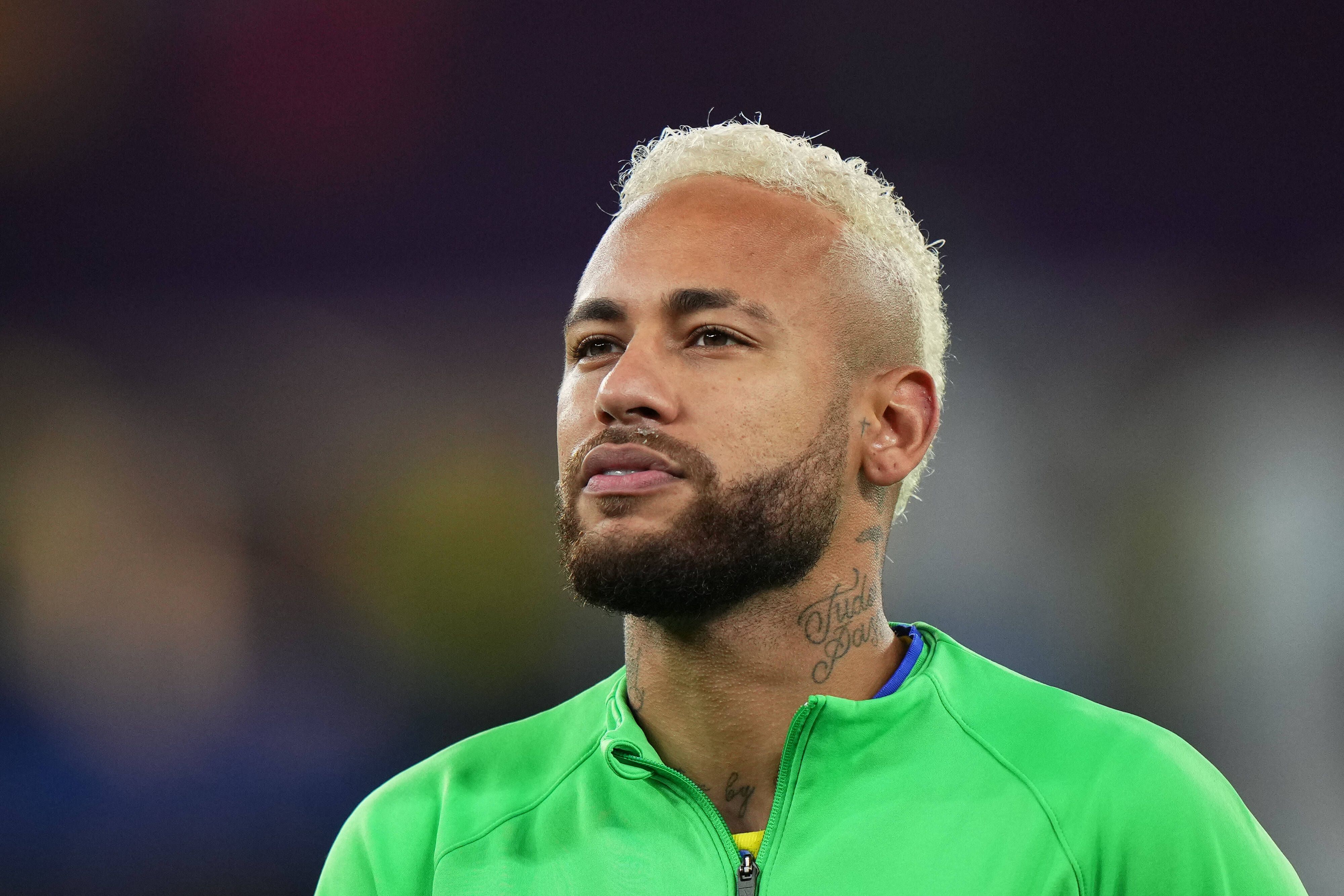 As of August 2023, Neymar is estimated to have a net worth of around $250 million (£196m) as per figures from Celebrity Net Worth.
But how did Neymar's finances skyrocket sporadically into becoming one of the richest footballers in the world?
When Neymar was just 17 years old, he signed his first major contract with the Brazilian team Santos.
This contract reportedly paid him $1.7 million per year.
A year later, Santos attempted to extend Neymar's contract with the club offering him a $20 million long-term contract extension.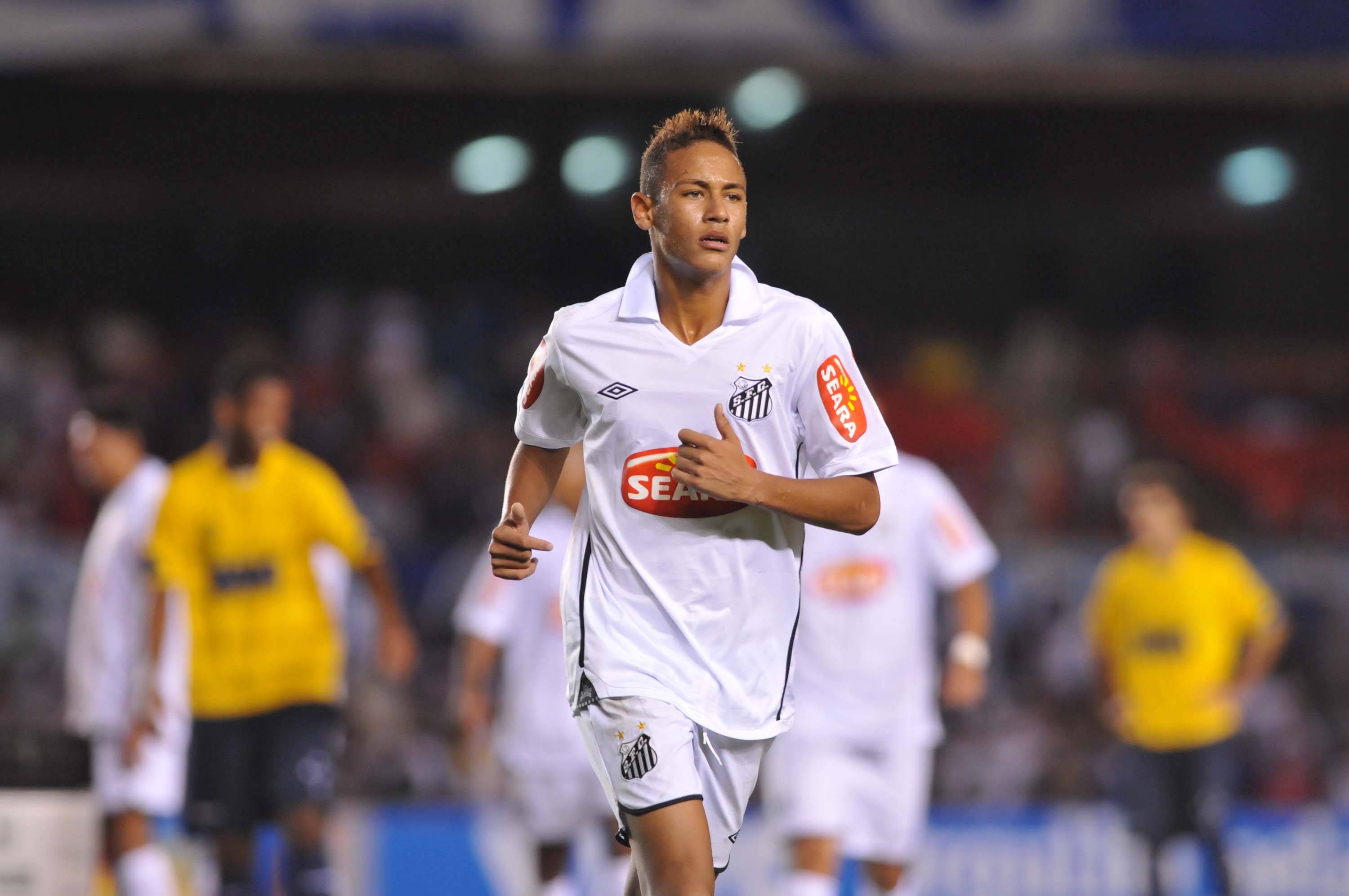 However, Neymar rejected the offer because he knew the competition in the Brazilian leagues would not be as good as in the European leagues, and had his sights on becoming the best player in the world.
Neymar would end up signing a short-term contract with Santos that paid him $4 million per year, but allowed him to seek new options in the meantime.
In 2013, Neymar signed a reported $119 million contract with Barcelona.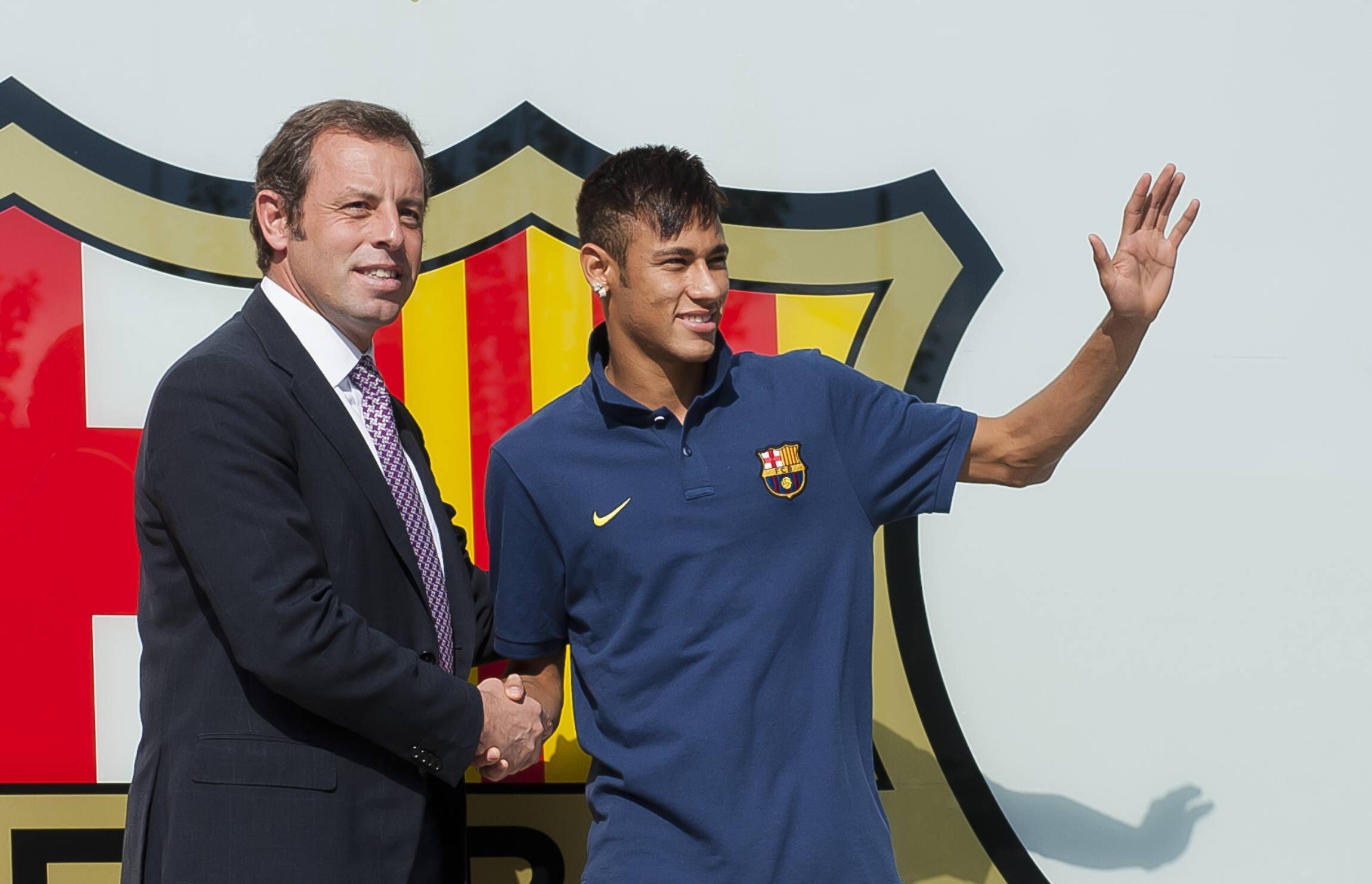 This mega-deal paid him an average of $15 million per year in salary, making him one of the highest-paid Brazilian footballers in the world.
Neymar also earned an estimated $16 million per year from endorsement deals.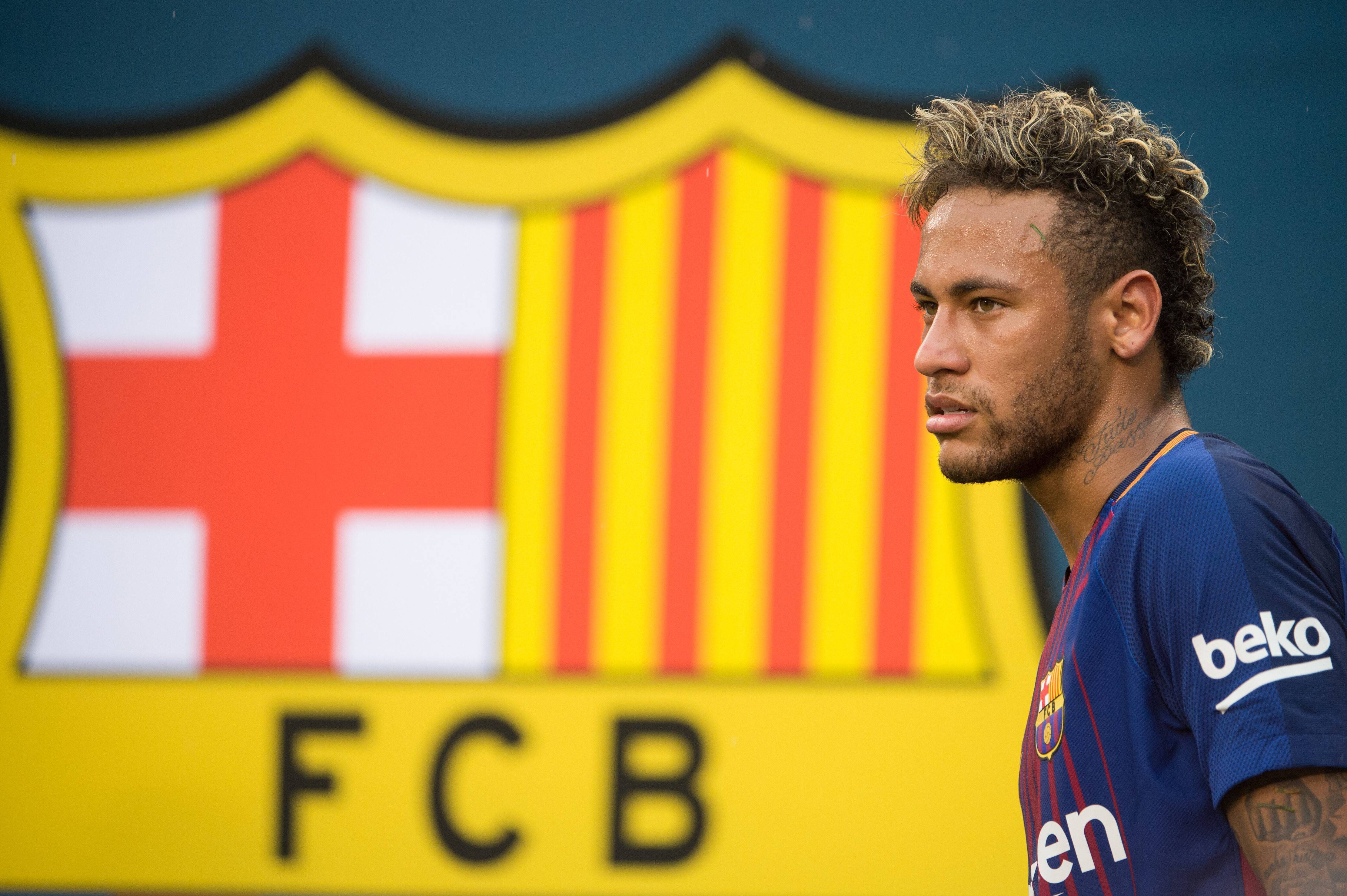 That brought his total annual earnings to roughly $30 million between 2013 and 2017.
On August 2, 2017, Neymar signed a mouth-watering deal that saw him from Catalan giants FC Barcelona to French club Paris Saint-Germain.
Under the terms of the deal, Neymar would earn a record-breaking $1.02 million per week, roughly $53 million per year in salary alone.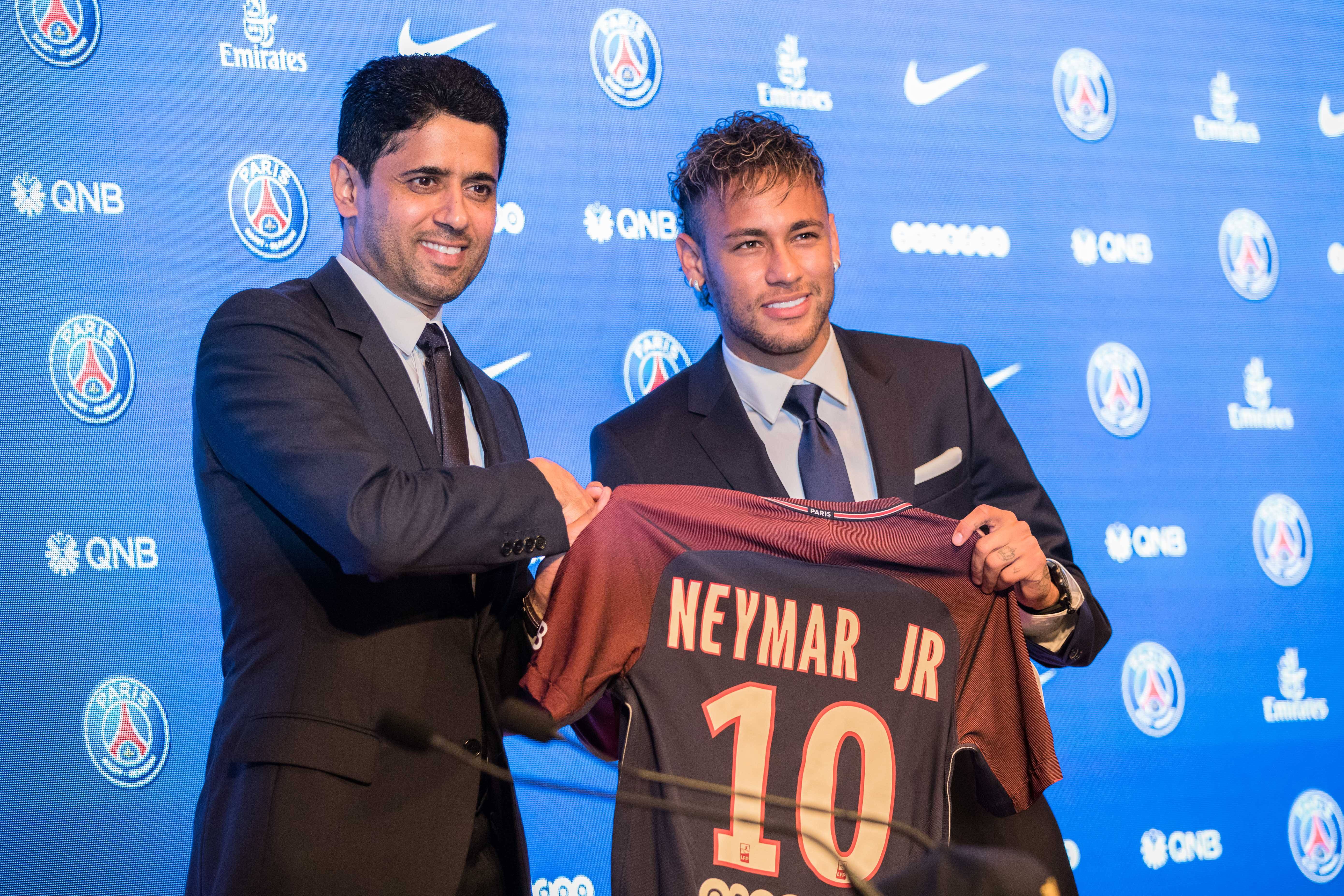 When combined with his endorsements, Neymar was able to earn around $70 million per year.
Between June 2017 and June 2018, Neymar actually earned $90 million, of which $20 million came from endorsements and $70 million came from salary and bonuses.
He also earned roughly the same amount between June 2018 and June 2019.
Neymar Salary 2023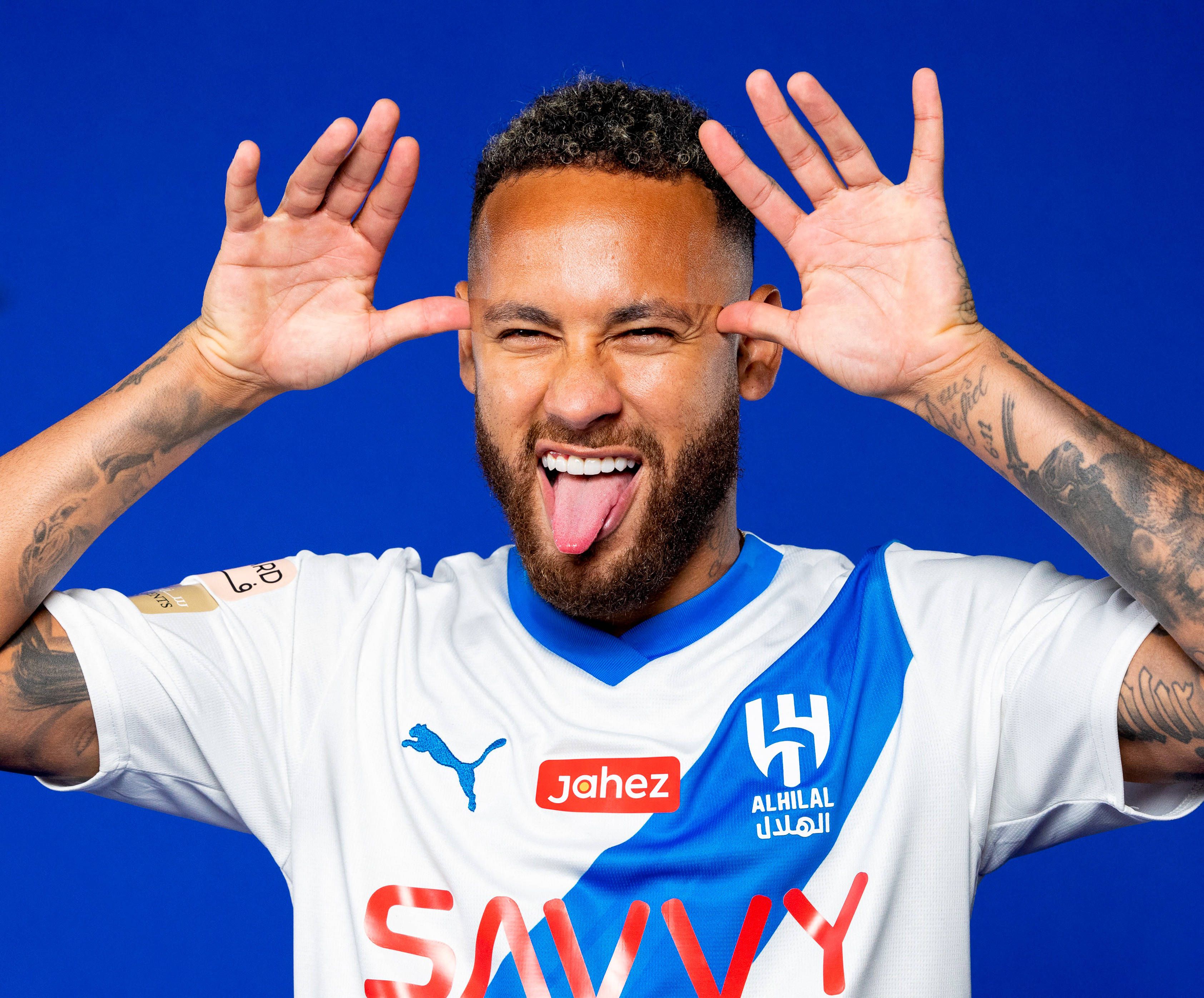 As of August 2023, Neymar is currently amongst the highest-paid footballers in the world.
His new contract with Saudi league giants Al Hilal sees him take home a yearly salary of a staggering $160 million (bonuses included), having completed a transfer from PSG this summer.
The breakdown of the former Barcelona and PSG attacker's basic salary is a reported £138 million a year, £11.5 million per month, £2.65 million per week, £378k per day, £15.7k per hour and £262 every minute, as per TalkSPORT.
The 31-year-old reportedly made some huge demands which are believed to have been met before agreeing a switch to the Middle East.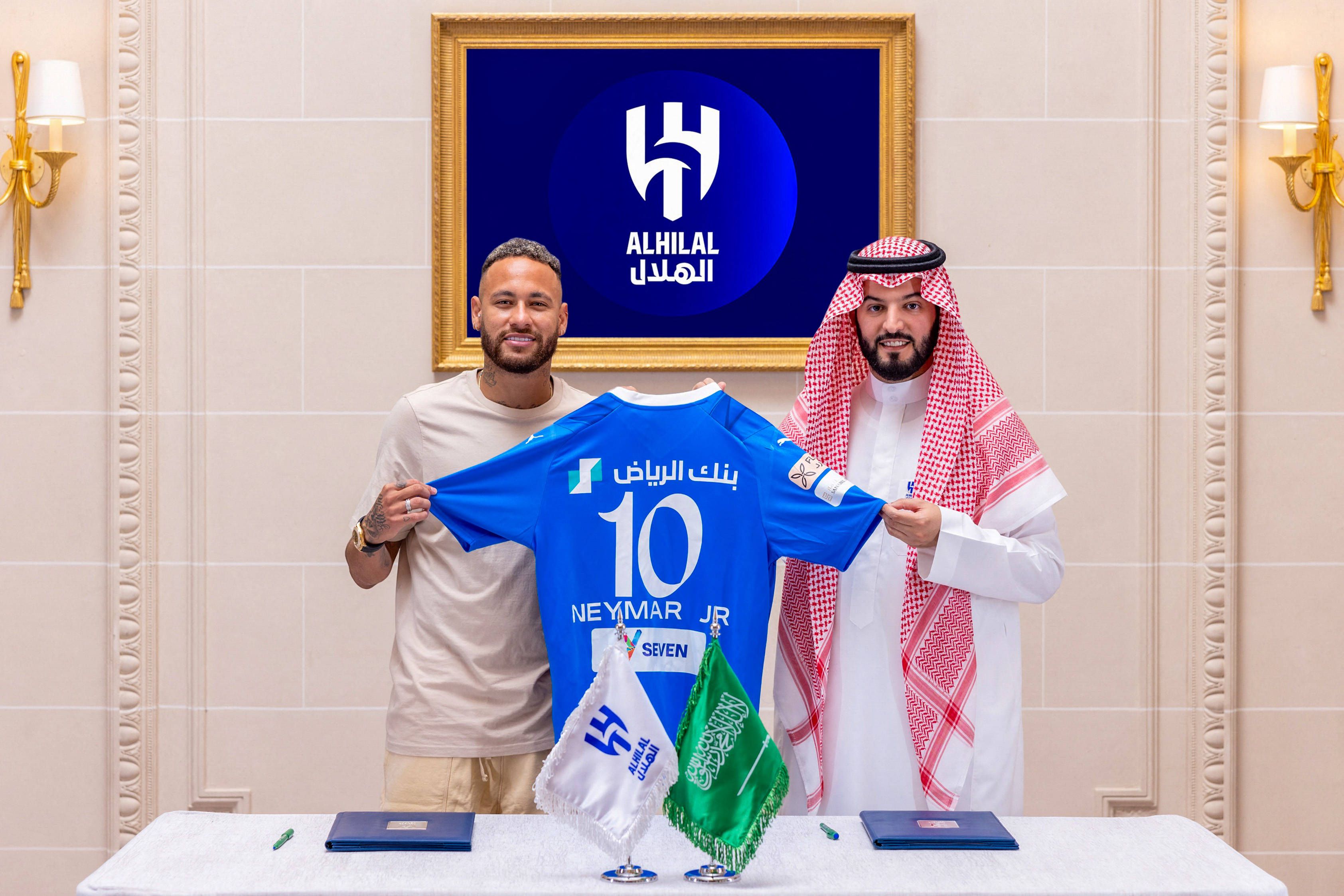 The Sun reports that the former PSG star requested three high-end vehicles for himself, as well as four Mercedes G Wagons, a Mercedes van, and a driver for his entourage.
Additionally, Neymar asked that the driver be accessible to him, his friends, and his family 24/7, 365 days a year.
The price of the three high-end vehicles, a Bentley Continental GP, an Aston Martin DBX, and a Lamborghini Huracan combined to almost £510,000.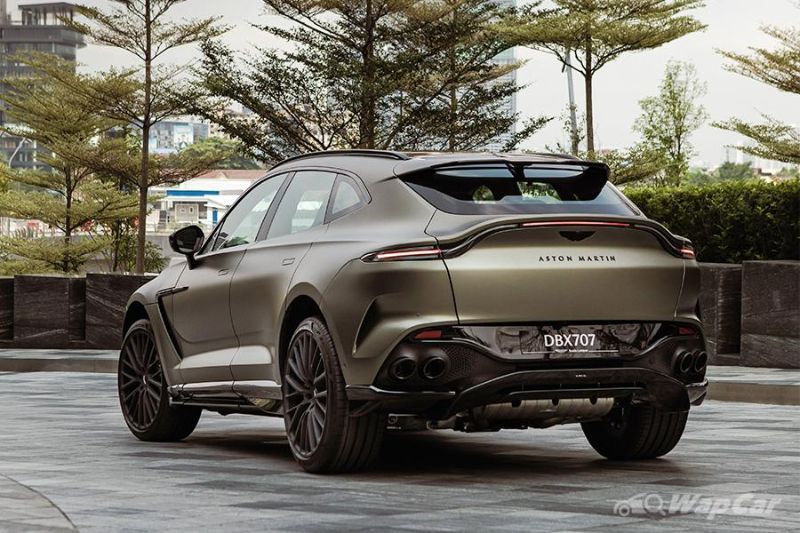 Neymar also requested that his refrigerator at home be constantly stocked with his favourite brand of açai juice as well as guarana drinks for his friends and family.
In addition, he also requested the addition of three saunas and five full-time staff members, including a sous-chef from Brazil to assist his personal chef and two cleaners.
Neymar Endorsement Deals
Neymar's primary source of income is from football.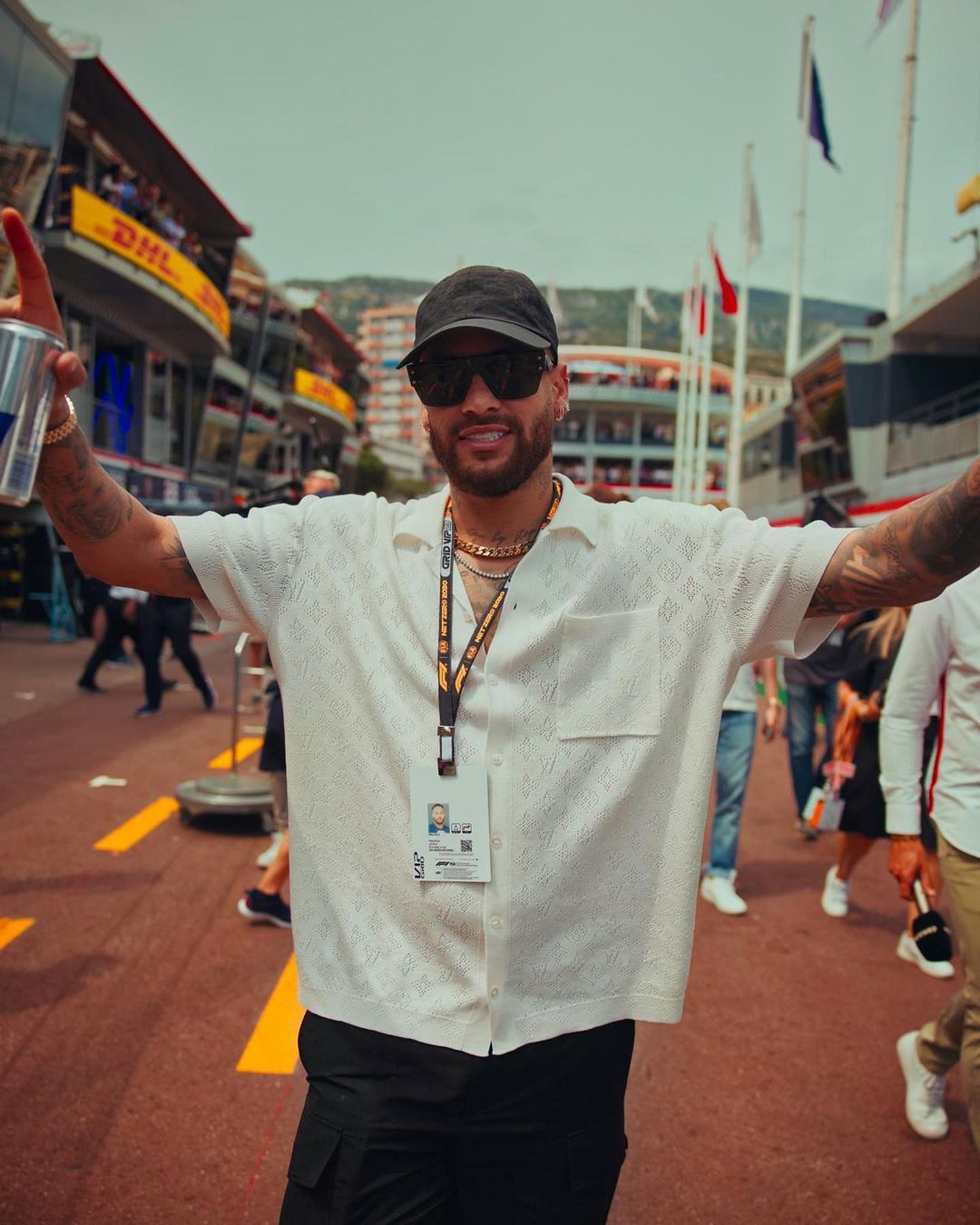 Forbes reported in May 2023, that Neymar earned around $35 million USD from Endorsements.
Neymar has been described as one of the most marketable athletes of all time having inked all sorts of endorsement deals throughout his career.
For example, in 2020 he earned a total of $96 million – $78 from salary, $18 million from endorsements.
Between May 2021 and May 2022, he earned a reported $90 million.
Neymar was featured on the front covers of the video games Pro Evolution Soccer 2012 and Pro Evolution Soccer 2013 on the North American version, after Konami Digital Entertainment announced that he had joined Pro Evolution Soccer now known as eFootball.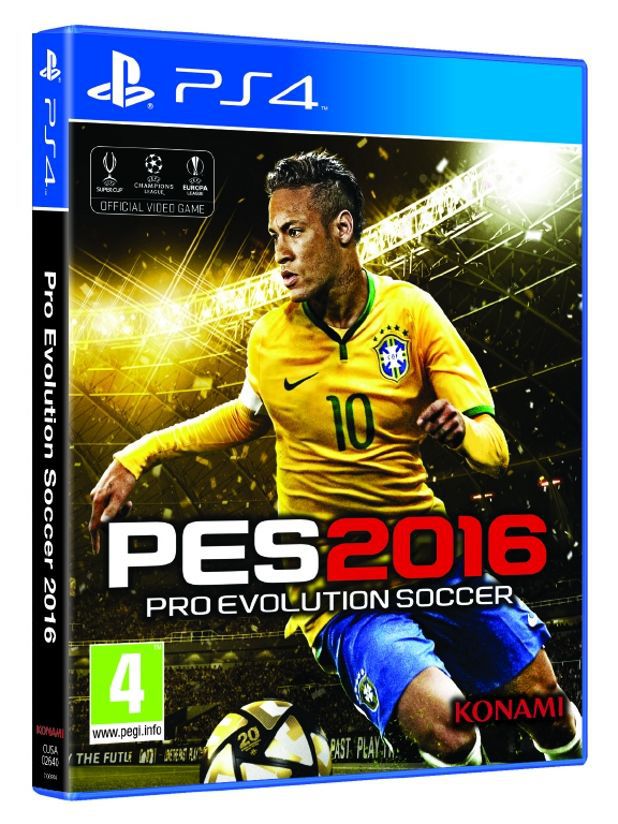 Neymar joined Cristiano Ronaldo as a featured cover athlete.
Neymar has also featured as a cover star in the now-defunct EA Sports' FIFA video game series, with the trailer for FIFA 18 showing him in his PSG home jersey.
He appeared alongside Cristiano Ronaldo on the Champions and Ultimate Edition packs for FIFA 19, where Neymar's "Hang Loose" goal celebration also features in the game.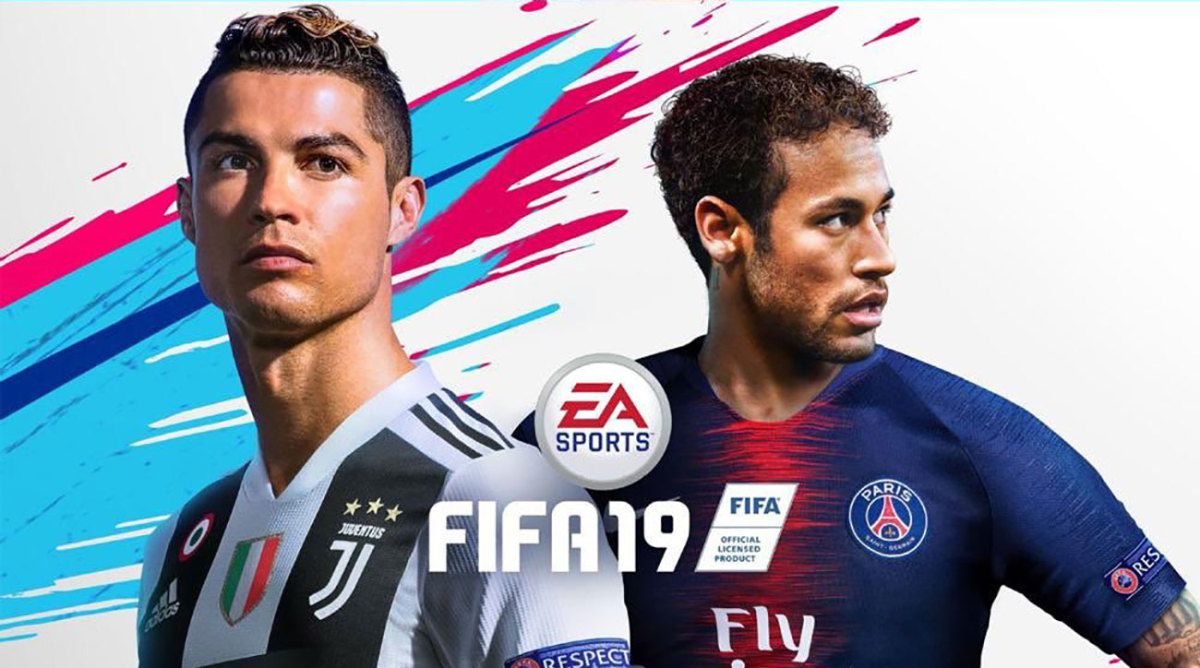 Neymar became the first Brazilian athlete to grace the cover of Time magazine in February 2013.
However, controversy erupted because of a cover by Brazilian football magazine Placar that depicted Neymar on a cross.
The title read "A Crucificação de Neymar" (the Crucifixion of Neymar) and subtitled: "the Brazilian ace turns scapegoat in a sport where everyone plays dirty".
In April 2013, Brazilian cartoonist Mauricio de Sousa released a Monica's Gang comic book featuring a younger version of Neymar (called Neymar Jr.) as the main character.
In May 2013, SportsPro magazine named Neymar as the most marketable athlete on the planet for the second consecutive year.
He topped the list ahead of sporting heavyweights Lionel Messi, Rory McIlroy, Usain Bolt and Cristiano Ronaldo, among other global sports stars.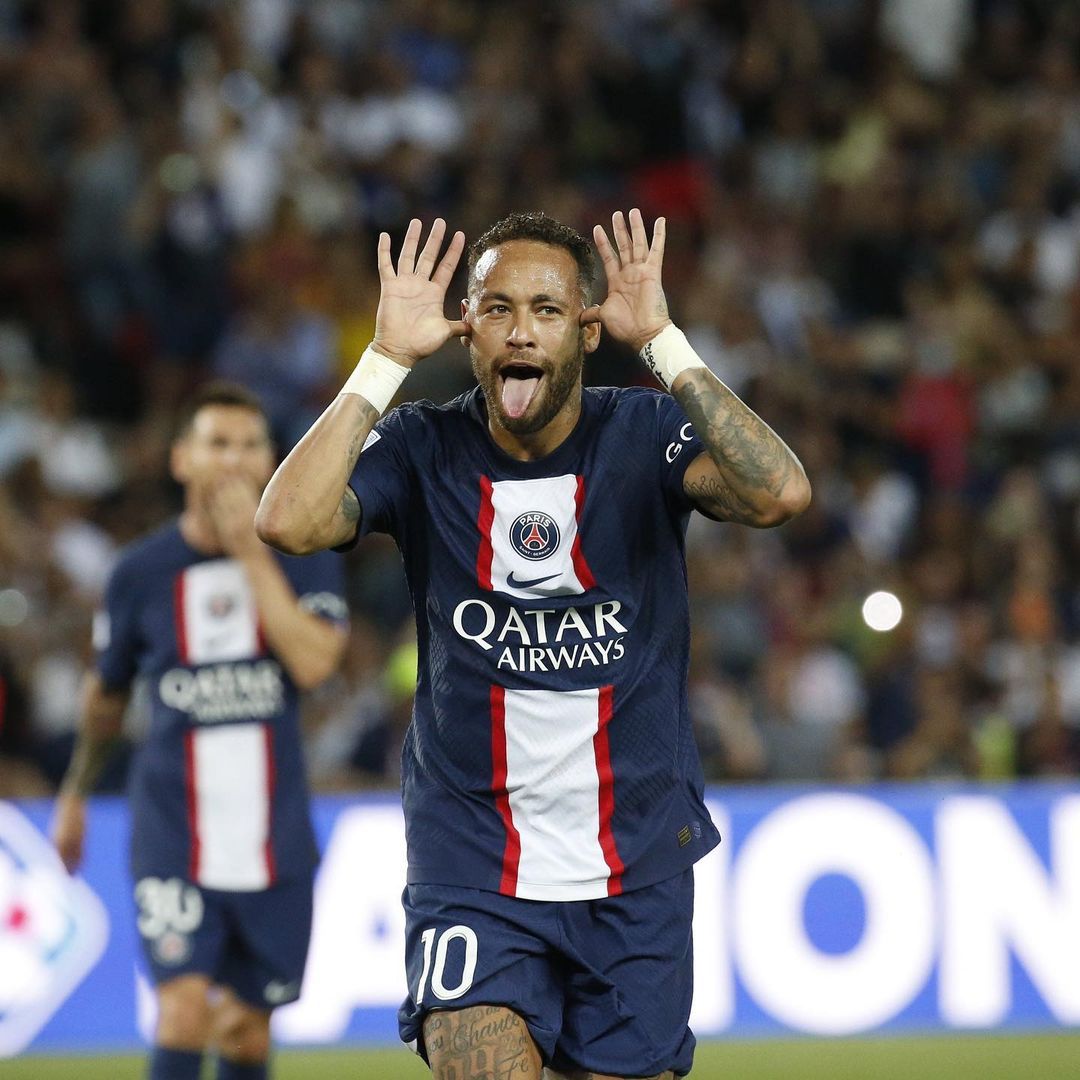 The list measures the monetary value, the age, the force in domestic markets, the charisma and their market potential in the next three years.
In March 2015, Neymar had the fourth highest social media rank in the world among sportspeople, behind Cristiano Ronaldo, Lionel Messi and David Beckham, with 52 million Facebook fans.
However, as of August 2023, he is the third most -followed sportsperson (after Cristiano Ronaldo and Messi) in the world.
In ESPN's list of active sportspeople in 2016, Neymar was ranked the fourth most famous athlete in the world and was ranked fourth again in 2019.
In April 2017, Neymar was included in the Time 100, Time magazine's list of the most influential people in the world.
To mark the World Cup commencing in Brazil, in June 2014, Neymar appeared with supermodel Gisele Bündchen on the front cover of Vogue's Brazilian edition.
In November 2014, Neymar appeared in FIFA's "11 against Ebola" campaign with a selection of top football players from around the world, including Cristiano Ronaldo, Gareth Bale, Xavi and Didier Drogba.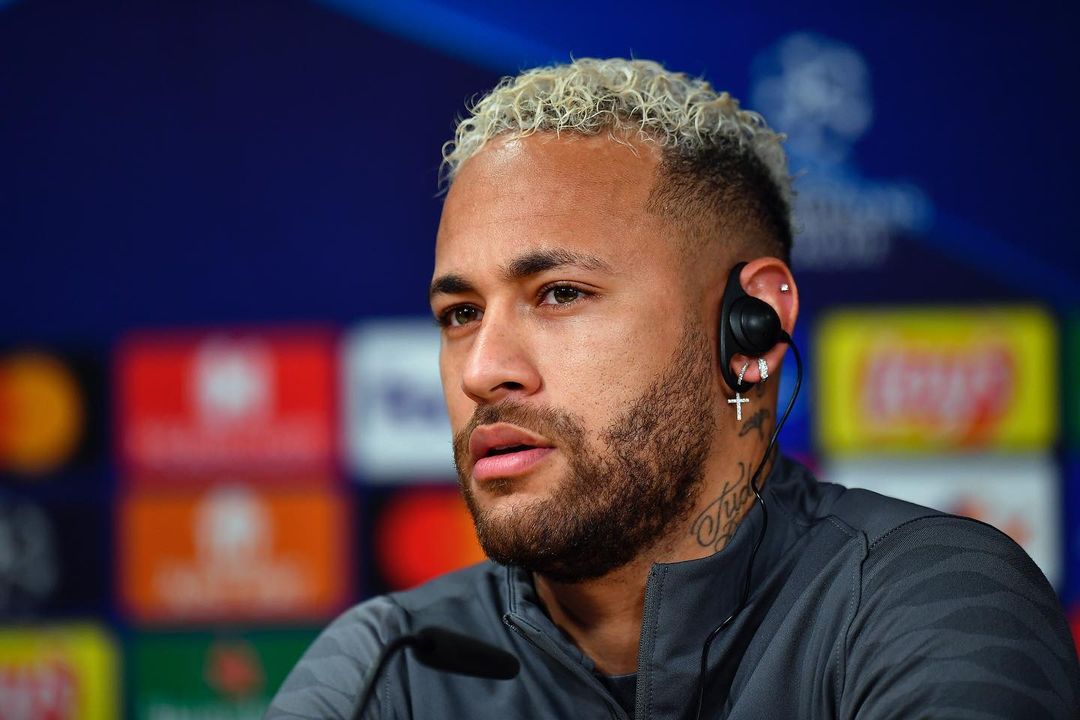 Under the slogan "Together, we can beat Ebola", FIFA's campaign was done in conjunction with the Confederation of African Football and health experts, with the players holding up eleven messages to raise awareness of the disease and ways to combat it.
In collaboration with DAZN, in 2019 Neymar appeared in The Making Of series, documentaries which relives the significant games that helped define football's greatest modern icons, with Neymar recounting his performance for Santos against Flamengo in 2011 when he scored that year's FIFA Puskás Award for Goal of the Year, and also the film Neymar and the Line of King which covers Neymar's journey in becoming one of Brazil's top players.
Neymar's Sponsorship deals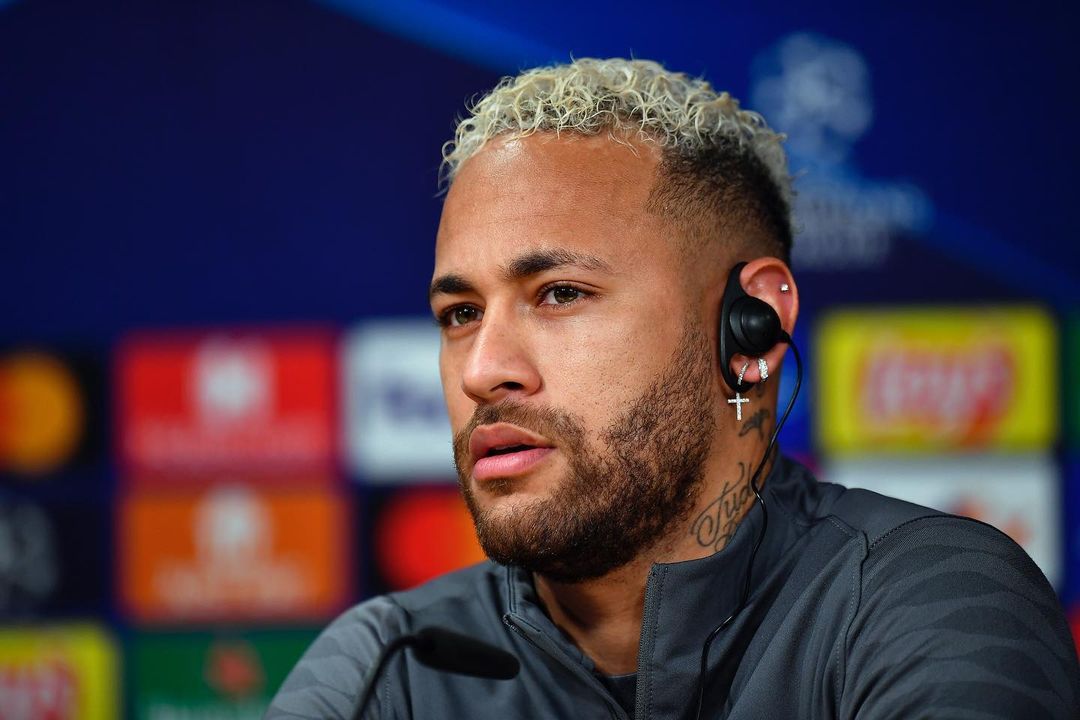 It is no secret that Neymar has signed many sponsorship deals since his reputation began to grow when he was still a teenager.
In March 2011, he signed an 11-year contract with American sportswear company Nike, which ended in August 2020 after a Nike employee made a sexual assault complaint against him.
That same month, Panasonic paid US$2.4 million to secure Neymar's services for two years. Prior to signing for Barcelona, France Football had ranked Neymar 13th in its list of the world's richest players in 2012, with total earnings of $18.8 million for the previous 12 months.
Neymar has since moved on from Nike to becoming one of the biggest faces of German sportswear company Puma.
He has also signed other sponsorships from Volkswagen, Tenys Pé Baruel, Lupo, Ambev, Claro, Unilever and Santander.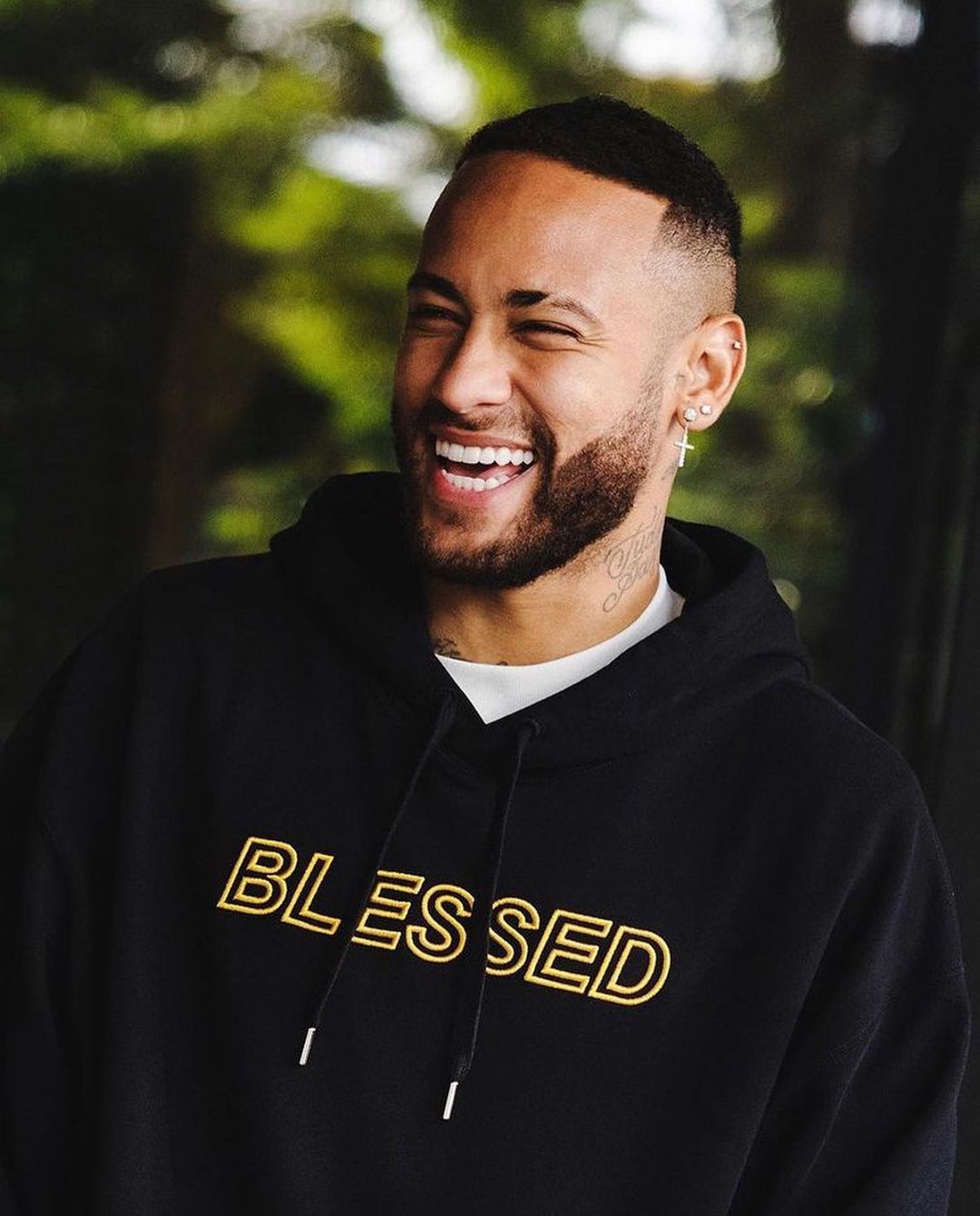 In 2018, France Football ranked Neymar the third-highest-paid footballer in the world, earning €81.5m ($95m) for a calendar year in combined income from salaries, bonuses and endorsements deals.
In 2019, Forbes ranked Neymar the world's third-highest-paid athlete (after Lionel Messi and Cristiano Ronaldo) with earnings of $105 million for the calendar year.
In May 2013, Neymar was rated by SportsPro magazine as the most marketable athlete in the world, ahead of Lionel Messi (2nd) and Cristiano Ronaldo (8th).
In November 2012 advertising agency Loducca, created Neymar's own personal brand logo, featuring the N, J and R (Neymar Junior) with the N styled to match Neymar's shirt number 11.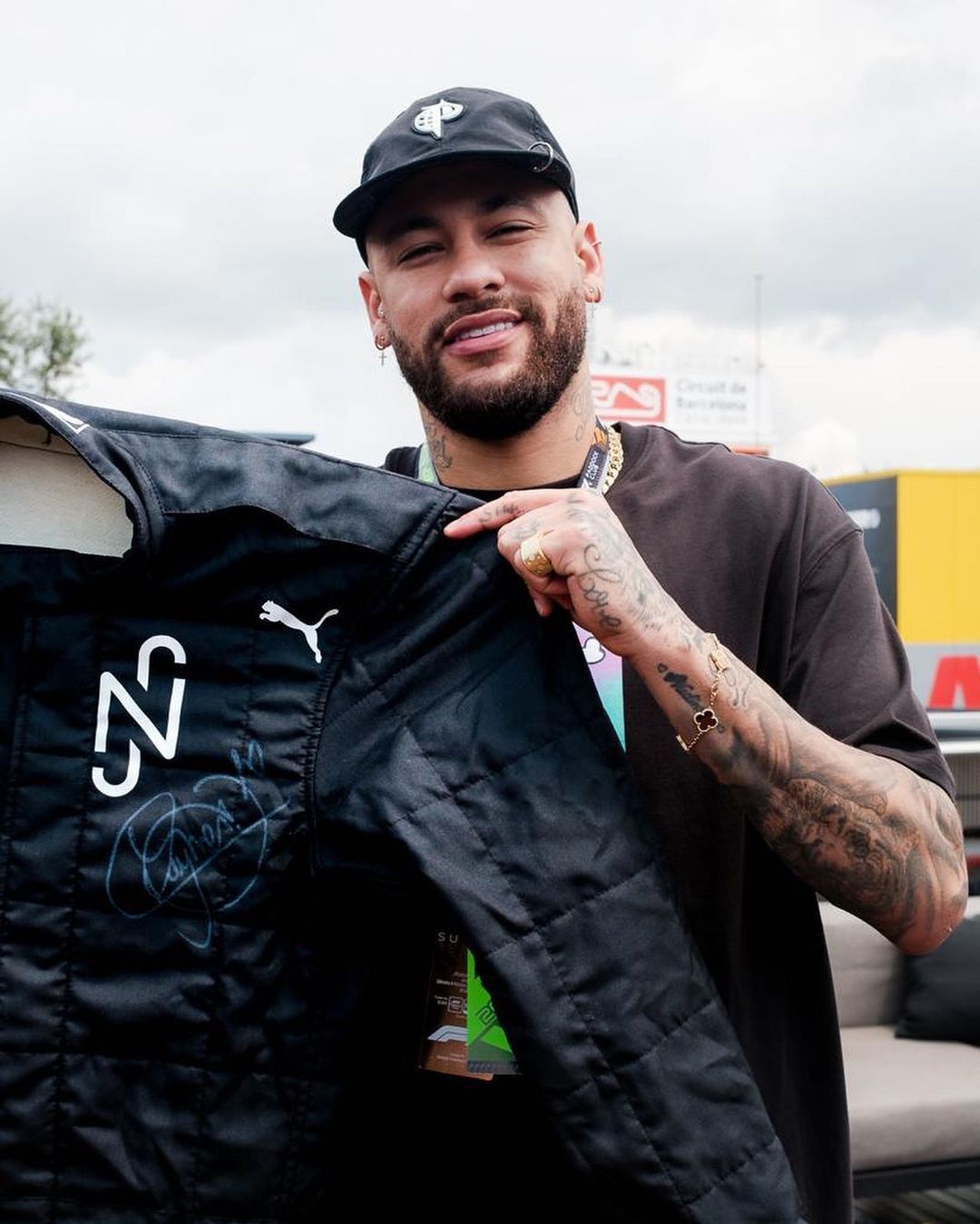 Neymar starred in a 2014 advert for Beats with other global football stars including Thierry Henry and Luis Suárez, with the theme of 'The Game Before The Game' and the players pre-game ritual of listening to music.
As of August 2023, Neymar's sponsorship deals as per Forbes include: Activision, Blaze, Epic Games, Flutter Entertainment, Konami, Krafton, Meta, Mondelez International, Ooredoo, Puma, Qatar Airways, Qatar National Bank, Red Bull
How does Neymar spend his money?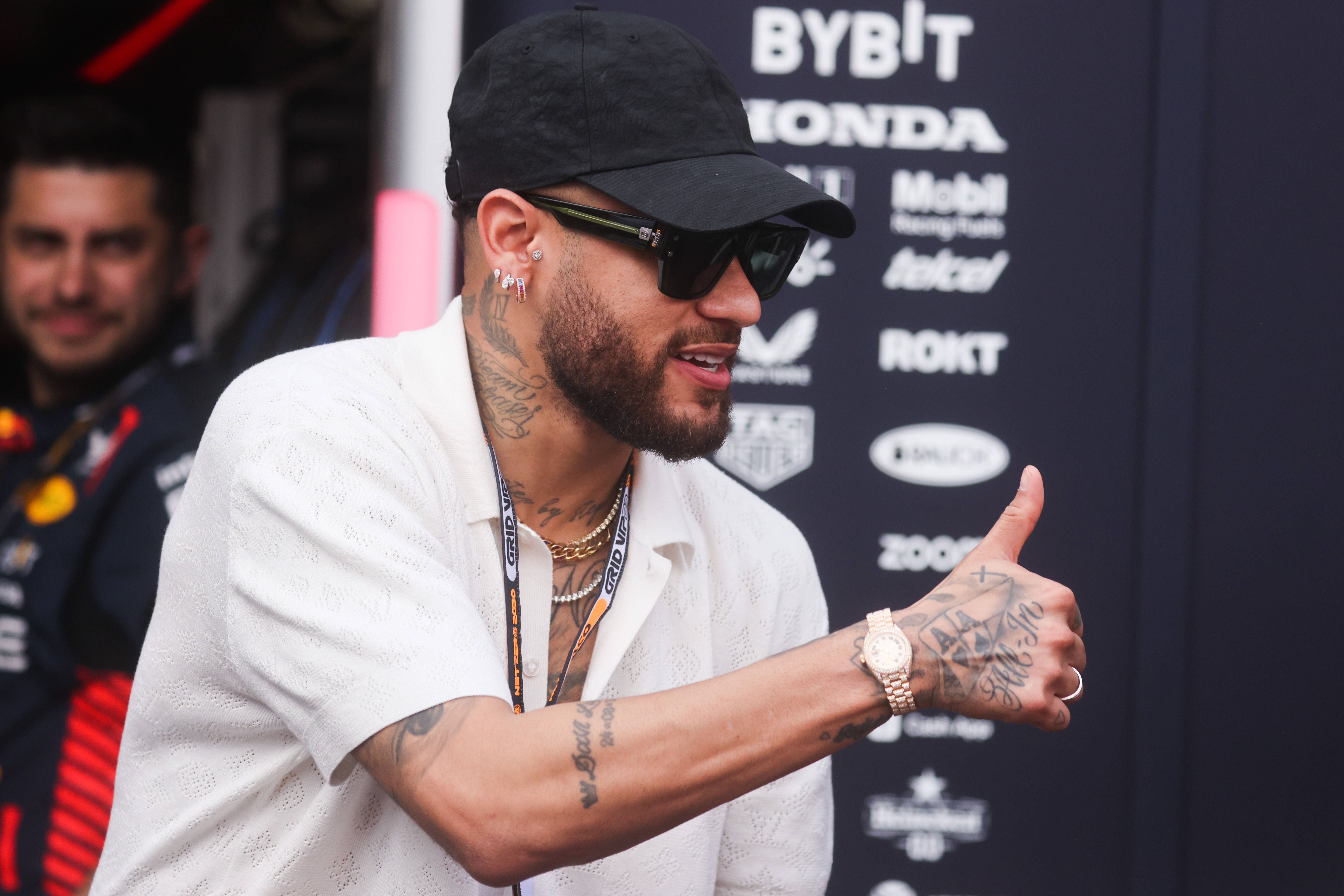 Like other athletes celebrities on his wavelength, Neymar loves to spend his money on acquiring private aircraft, exotic automobiles while also investing in tech and real estate businesses.
As far as cars are concerned, Neymar has a huge list of some of the most expensive cars in the world including Ferrari, Maserati, Aston Martin Vulcan, Audi, Porsche and Lamborghini.
Below are some of the most expensive things owned by Neymar Junior.
Private Jet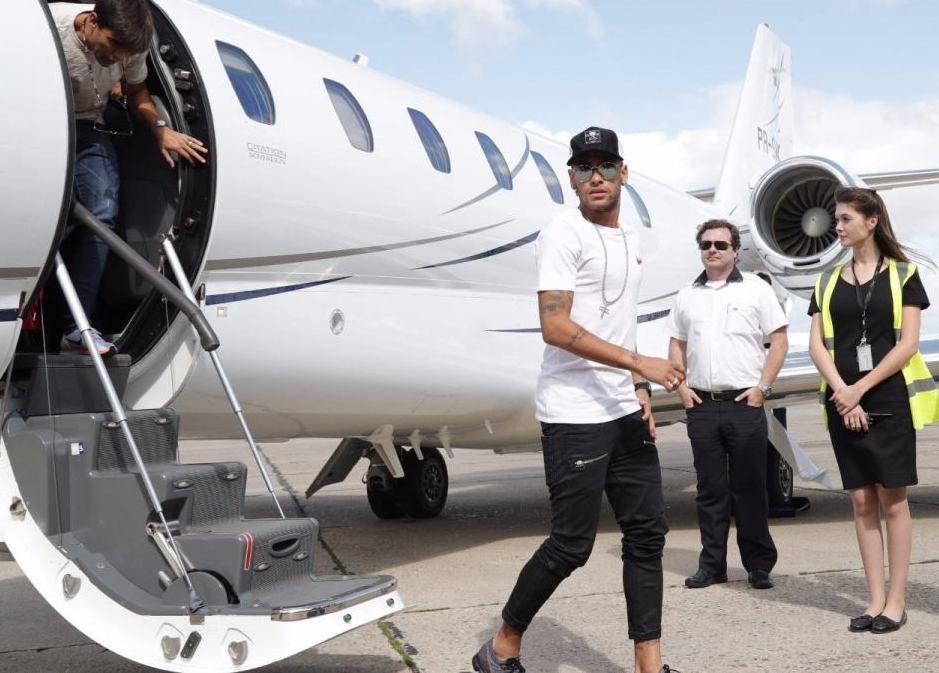 For starters, Neymar owns two private jets.
He is one of the very few footballers who have a private jet at their disposal.
Neymar, his girlfriend Bruno Biancardi and his sister Rafaella Santos had a close escape when the aircraft they were flying in had to make an emergency landing in the Brazilian city of Boa Vista.
Following the incident, the footballer's agency said in a statement that the aircraft had developed a "small problem in the windshield wiper."
The jet, a Cessna Citation Sovereign (Model 680), is reportedly owned by his agency, Neymar Sport E Marketing, and is estimated to be worth around $17.5 million USD.
Some reports suggest that the private aircraft was bought in 2016.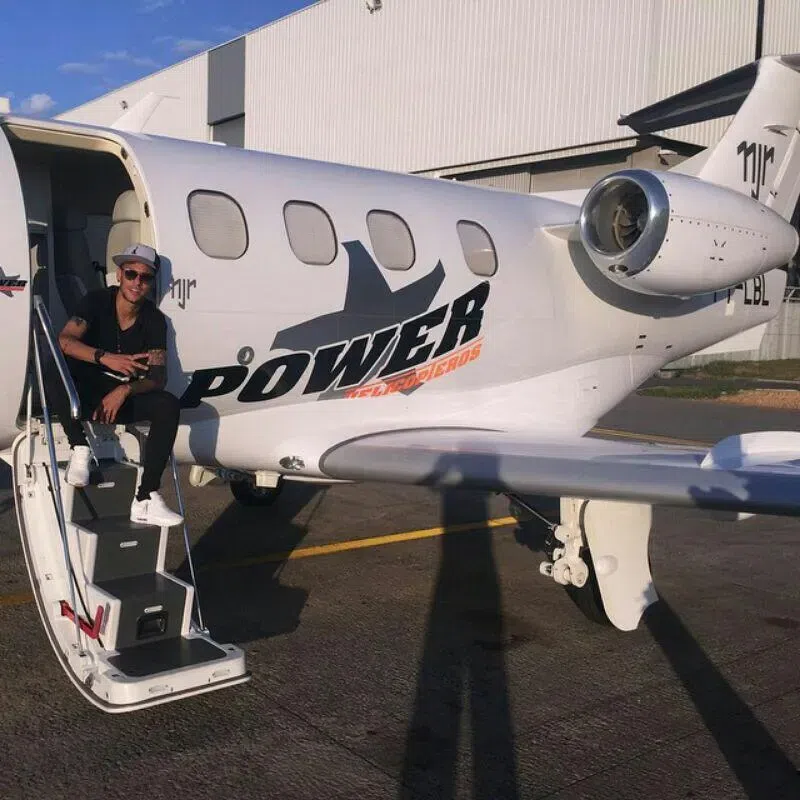 The Brazilian footballer reportedly also owned another private aircraft — a Phenom 100 by Brazilian aircraft maker Embraer.
Neymar posted a picture of him sitting on the airstair of the jet in June 2015. The picture shows his initials "NJR" on the tail of the small business aircraft capable of seating six.
The word "Power" was also embelished on the body.
It remains unclear what happened to the aircraft, but it was one of the assets that the court had ordered to be seized in connection to the tax evasion case. The price of this aircraft was estimated to be worth around $4 million USD.
Bored Ape NFT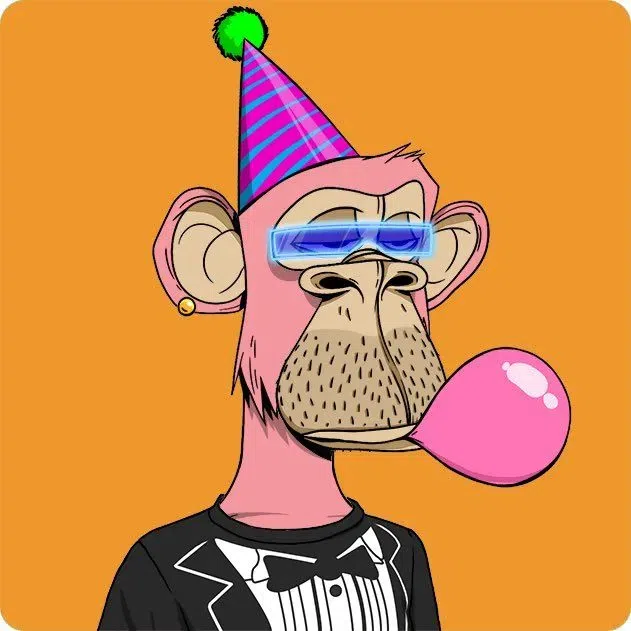 In January 2022, Neymar announced that he had purchased two Bored Ape Yacht Club (BAYC) NFTs.
The BAYC is a set of 10,000 unique tokens centred around a bored-looking ape.
All tokens are tradeable on the NFT trading platform Open Sea.
One of Neymar's BAYC tokens, number #6633, features a pink-coloured ape wearing a birthday hat, a tuxedo and futuristic shades.
The ape is seen blowing bubble gum.
The total value of the two NFTs was reportedly around $1.1 million USD.
However, when Neymar made the purchase, the market for NFTs was witnessing a phenomenal level of growth.
But by the end of 2022, the market had gone into a sharp decline.
Following the FTX collapse involving Sam Bankman-Fried, the NFT and related cryptocurrency market went even further down.
By mid-November, the floor price, or lowest ranking price, of BAYC tokens on Open Sea was only around $65,000 USD.
The worth of BAYC #6633, one of Neymar's tokens, had also gone down to just around $61,000 USD from its price of around $500,000 USD in January.
Airbus H145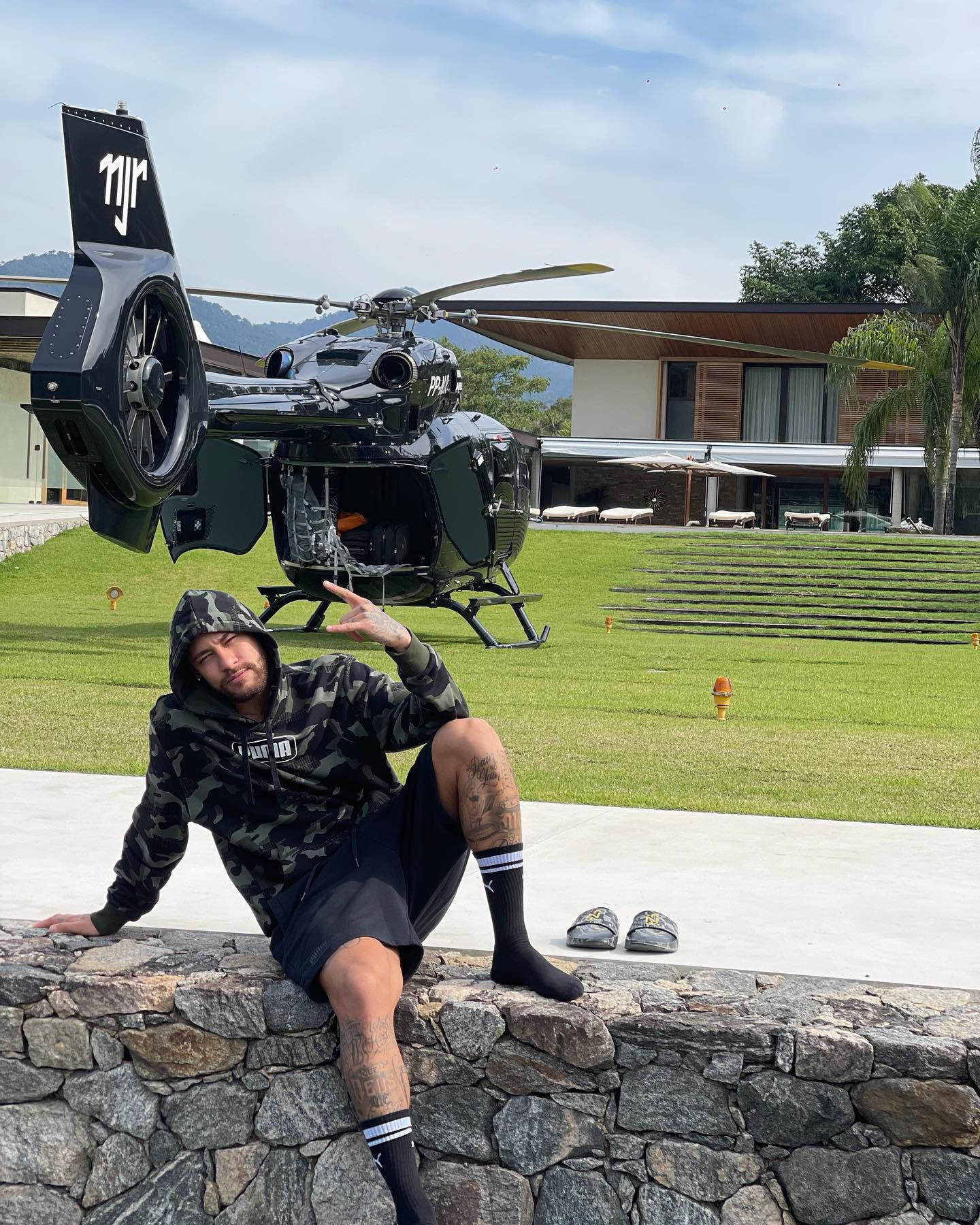 Besides his private plane, Neymar also acquired a personal Airbus H145 helicopter, which he got custom-designed to make it appear like, what reports suggest, a Batcopter , as Neymar has been known to be a fan of DC Comics' legendary detective superhero.
A general H145 is a four-tonne, twin-engine rotorcraft which can carry up to 10 passengers and two pilots in a higher-density configuration.
It has a range of around 650 km and a maximum speed of 260 km/h.
Helicopter is actually one of the many machines that Batman has been seen using in the comic books, animated series and movies.
Neymar has especially dressed up as the Dark Knight at some parties and some comic posters could also be spotted in his apartment in the Netflix documentary series - Neymar: The Perfect Chaos.
Several reports suggest that Neymar's Airbus H145 has interior styling by Mercedes-Benz.
Interestingly, Airbus had, in 2015, launched an exclusive VIP version of the aircraft with Mercedes-Benz for high-end private and corporate operations.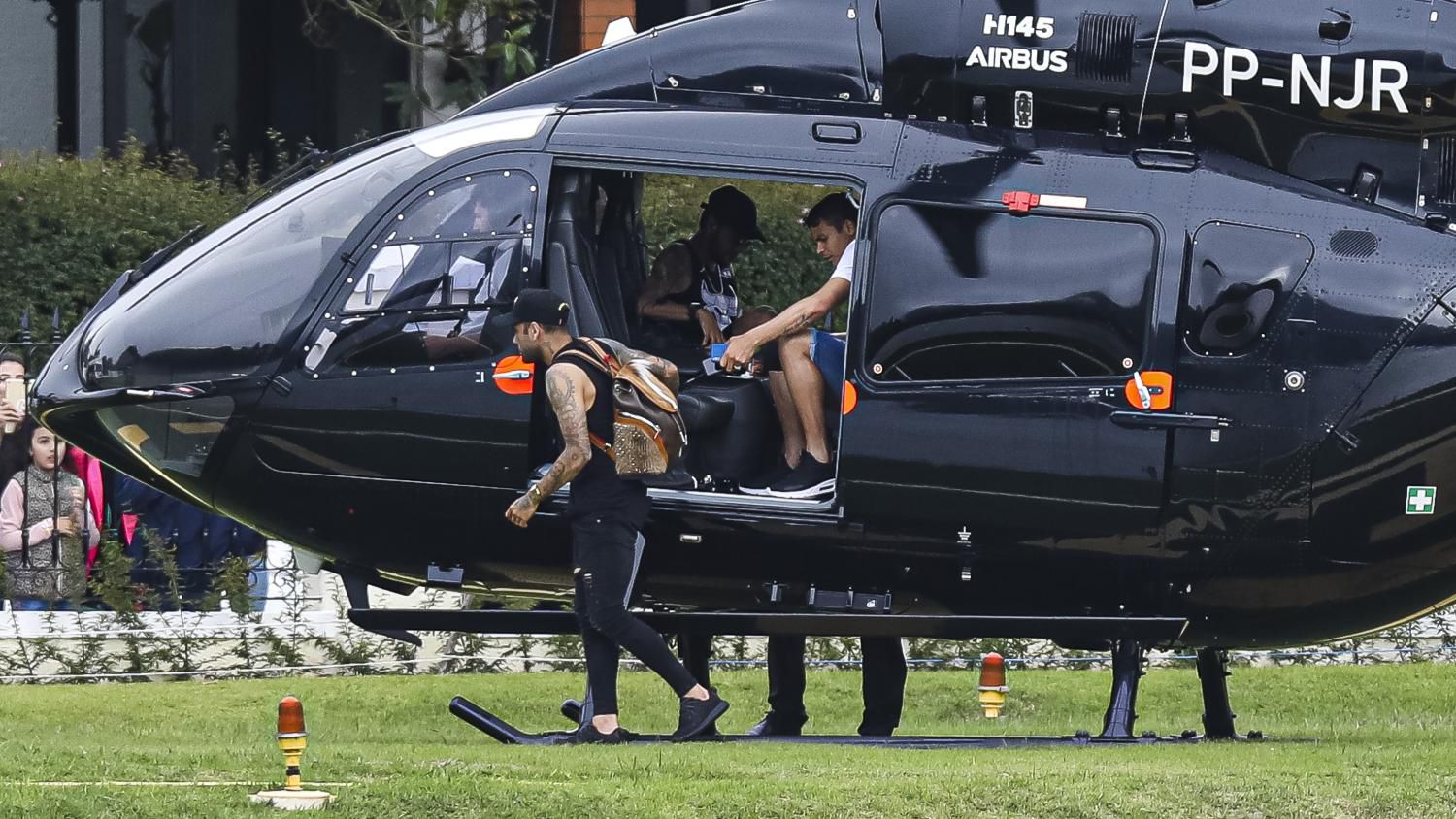 This luxurious chopper was first seen when Neymar and his fellow Brazil national team players Richarlison, Ederson and Fernandinho arrived in it for practice ahead of the Copa America 2019.
In July 2021, Neymar shared a picture of himself posing with the chopper - an aircraft reportedly cost him around $13 million USD.
According to Airbus, the helicopter incurs low-maintenance costs and has a high in-service time.
Luxury Yacht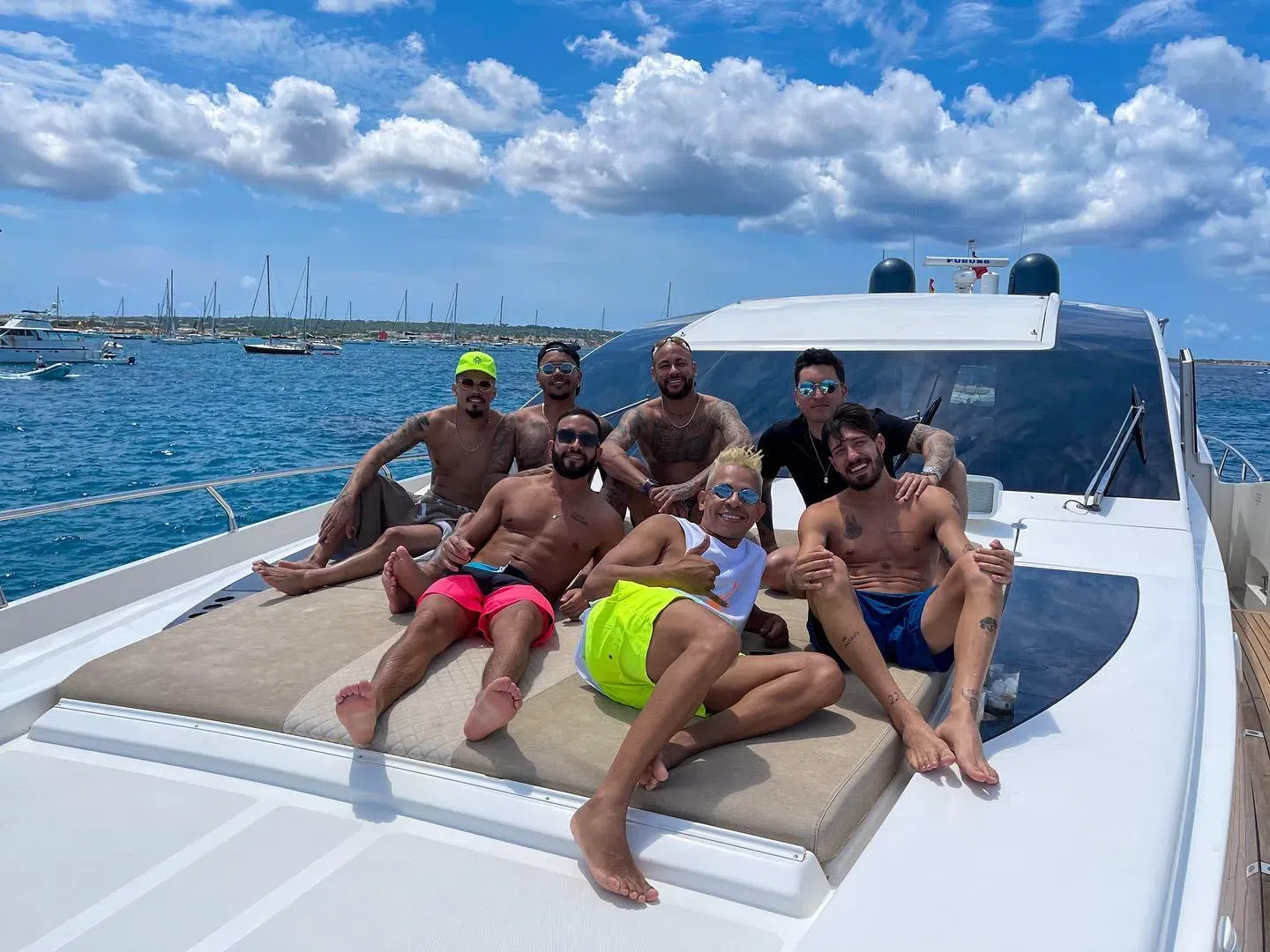 In 2012, when he was still playing for Santos, Neymar reportedly purchased a second-hand yacht costing around $8 million USD.
Named after his mother, Nadine, the yacht reportedly is an Azimut 78-type vessel.
Measuring 25 metres in length, the yacht has three or four suites and at least one living room.
It has plush interiors and comfy sofas for a completely luxurious boating experience on the seas like Neymar would prefer.
According to Forbes, Neymar's yacht required a maintenance expenditure of $120,000 USD every year and would lose value at the rate of 5-10 percent annually.
Thus, when four years later, a Brazilian court ordered the seizure of around USD 42 million of his assets, including his yacht and private jet, in a tax evasion case, some reports said that the value of the yacht sunk to around $4 million USD.
Ferrari and Maserati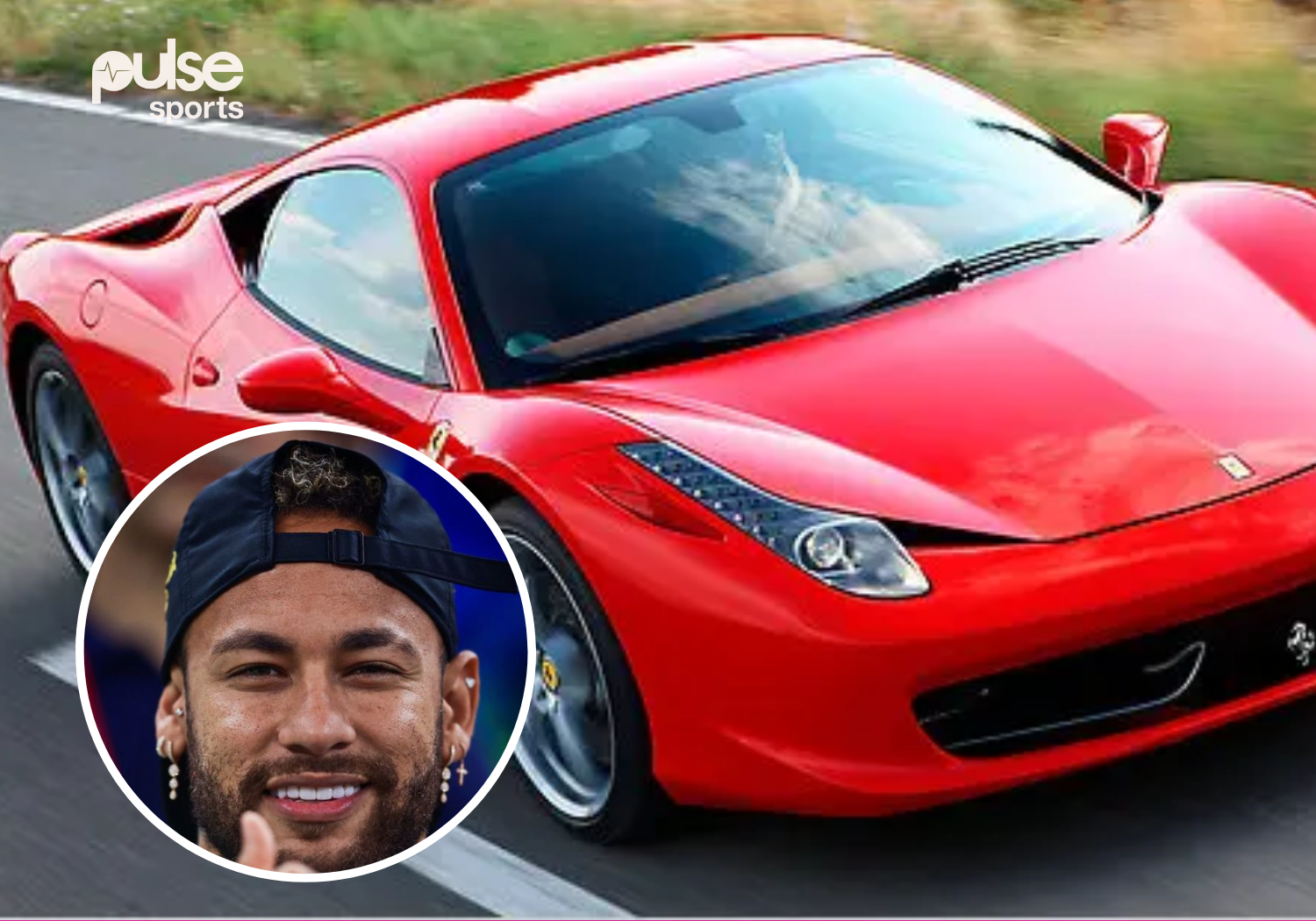 Neymar also spends his money purchasing the best cars in the world due to his passion for speed and desire for extravagance.
Although the Al Hilal star doesn't seem to have as many numbers in his garages as Cristiano Ronaldo - who has been tagged the "master of automobiles in football".
One of Neymar's eye-catching cars is the Ferrari 458 Italia, one of the finest automobiles to have ever been produced and one that is also owned by prominent celebrities such as Floyd Mayweather and Rihanna.
The car reportedly cost Neymar north of $200,000 USD.
Powered by a 4.5-litre V8 engine, the car has a top speed of 337 km/h. Reports suggest that the car appears to be Neymar's favourite, as he has often been seen driving it.
Neymar also owns a Maserati MC12, only 50 units of which exist in the world. This automobile has a top speed of over 330 km/h.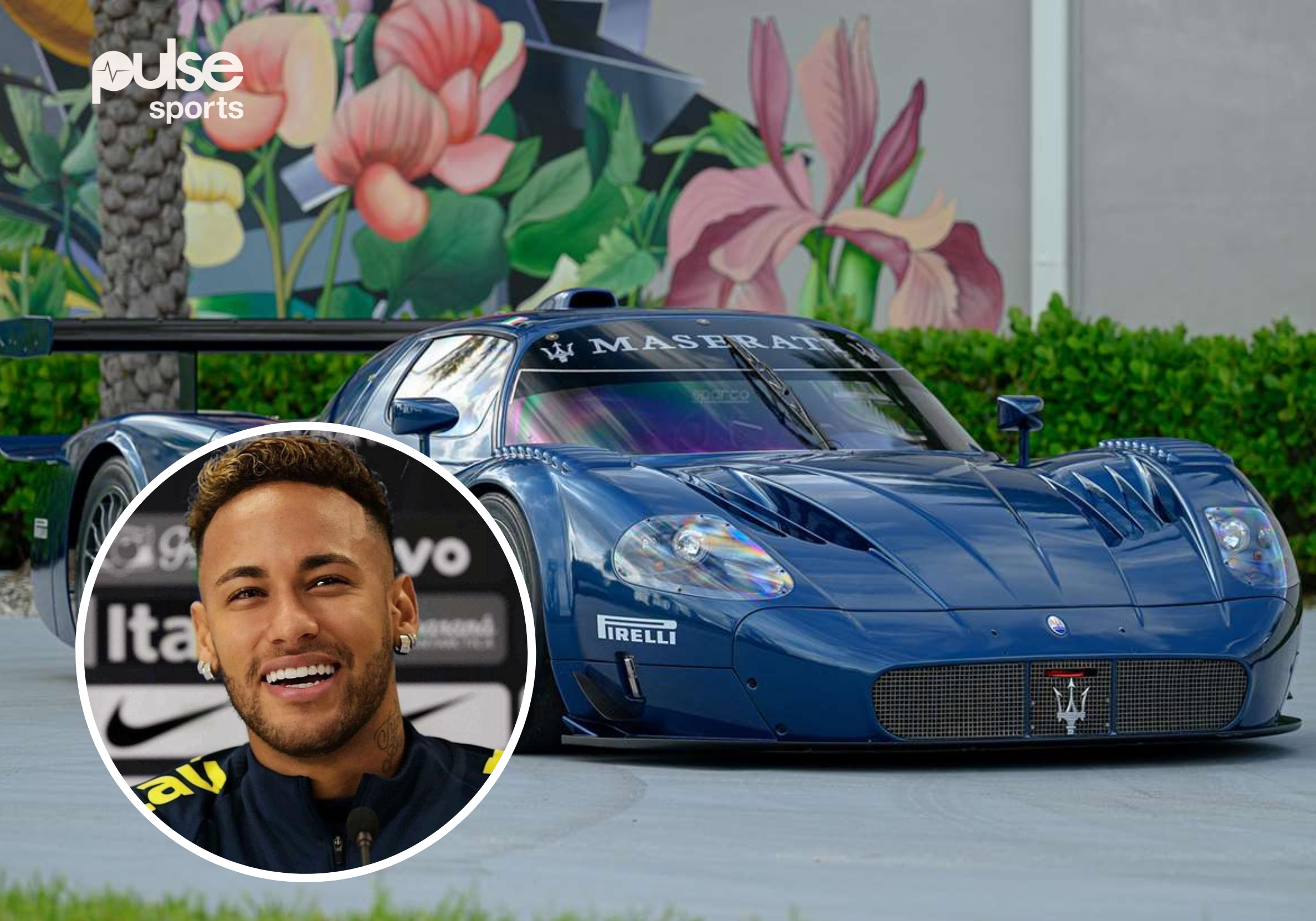 Produced in the early 2000s, the car was at the time priced at around $750,000USD .
Since only 50 were ever made, its resale value today is expected to be in millions.
Lykan Hypersport and Lamborghini Veneno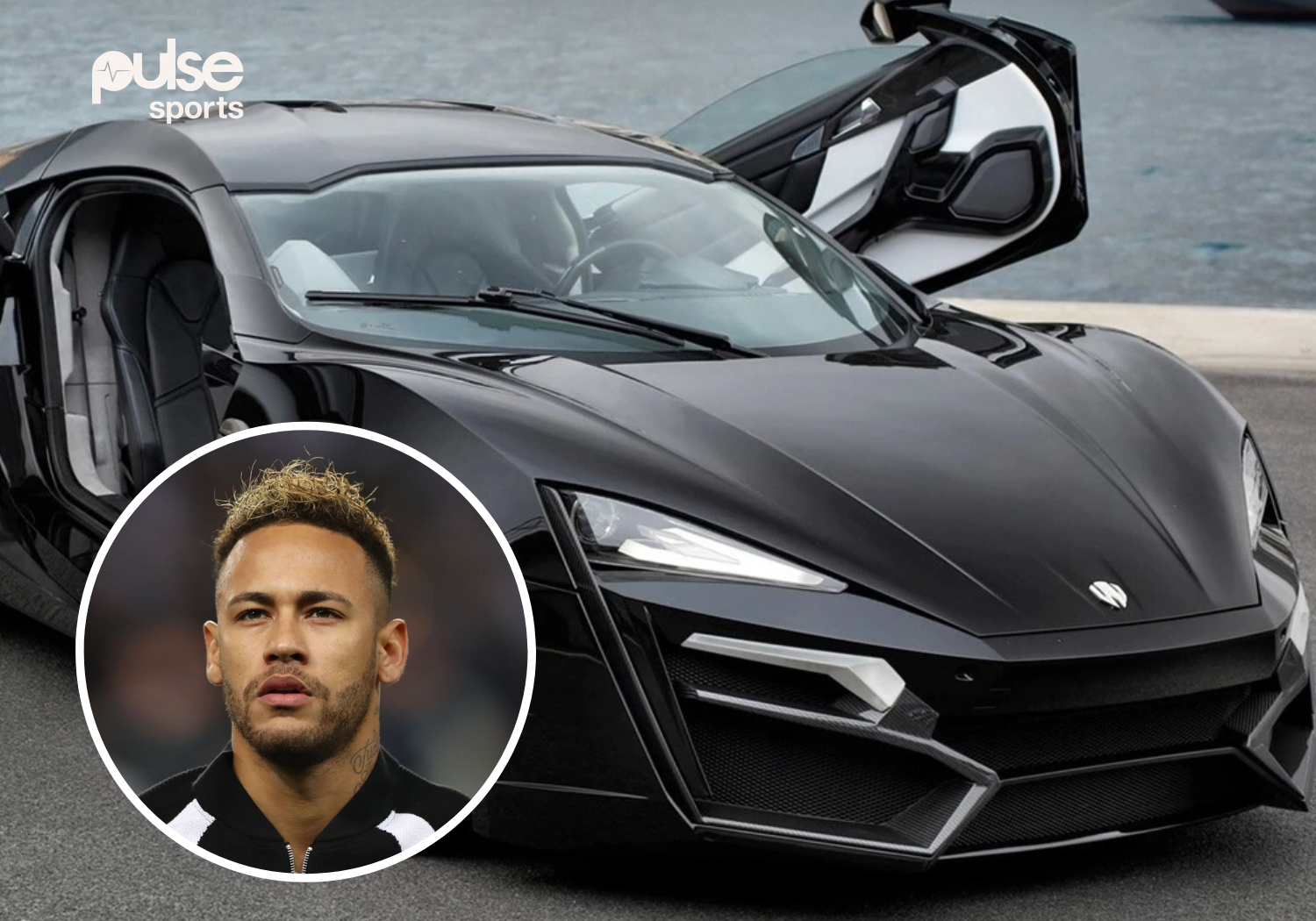 Neymar also owns one of the fastest cars of all time - The Lykan Hypersport
Produced by UAE-based W Motors, the car is super-exclusive as only seven have ever been produced.
The car also clocks a top speed of around 355 km/h delivered by its Boxer Type, 228.6 in3, 3756 cc Flat 6 twin-turbocharged engine.
Another impressive highlight of the Lykan Hypersport is that it has 440 diamonds lined in the LED headlights.
It is also the world's first car with a holographic mid-air display system with interactive motion control.
The Lykan Hypersport which reportedly cost Neymar around $3.5 million USD, was also featured in one of the Fast & Furious films.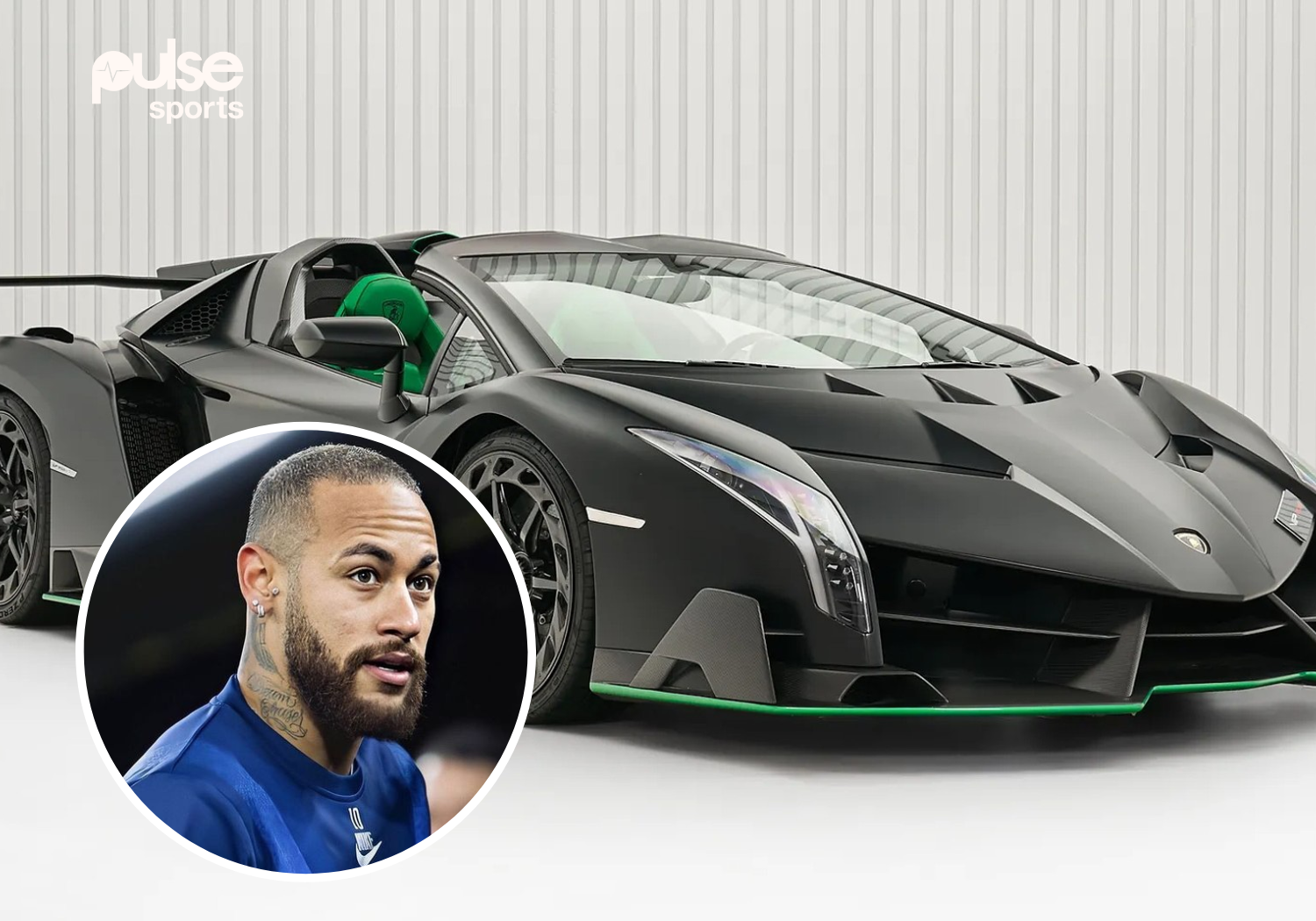 The other supercar believed to be owned by Neymar is a Lamborghini Veneno.
The high-speed car has a 6.5-litre aspirated V12 engine, which gives Veneno a top speed of 355 km/h.
The limited-edition roadster was originally priced at $4.5 million USD.
Today, any Lamborghini Veneno can fetch upwards of several millions for its current owners at auction.
In fact, a Lamborghini Veneno was reportedly auctioned for USD 8.3 million in 2019.
It set a record for the most expensive Lamborghini ever sold at auction.
Neymar also had a Porsche Panamera reportedly worth between $400,000 - $550,000 USD, but it was seized by Brazilian Internal Revenue Service in 2014 over alleged irregularities connected to its import into the country.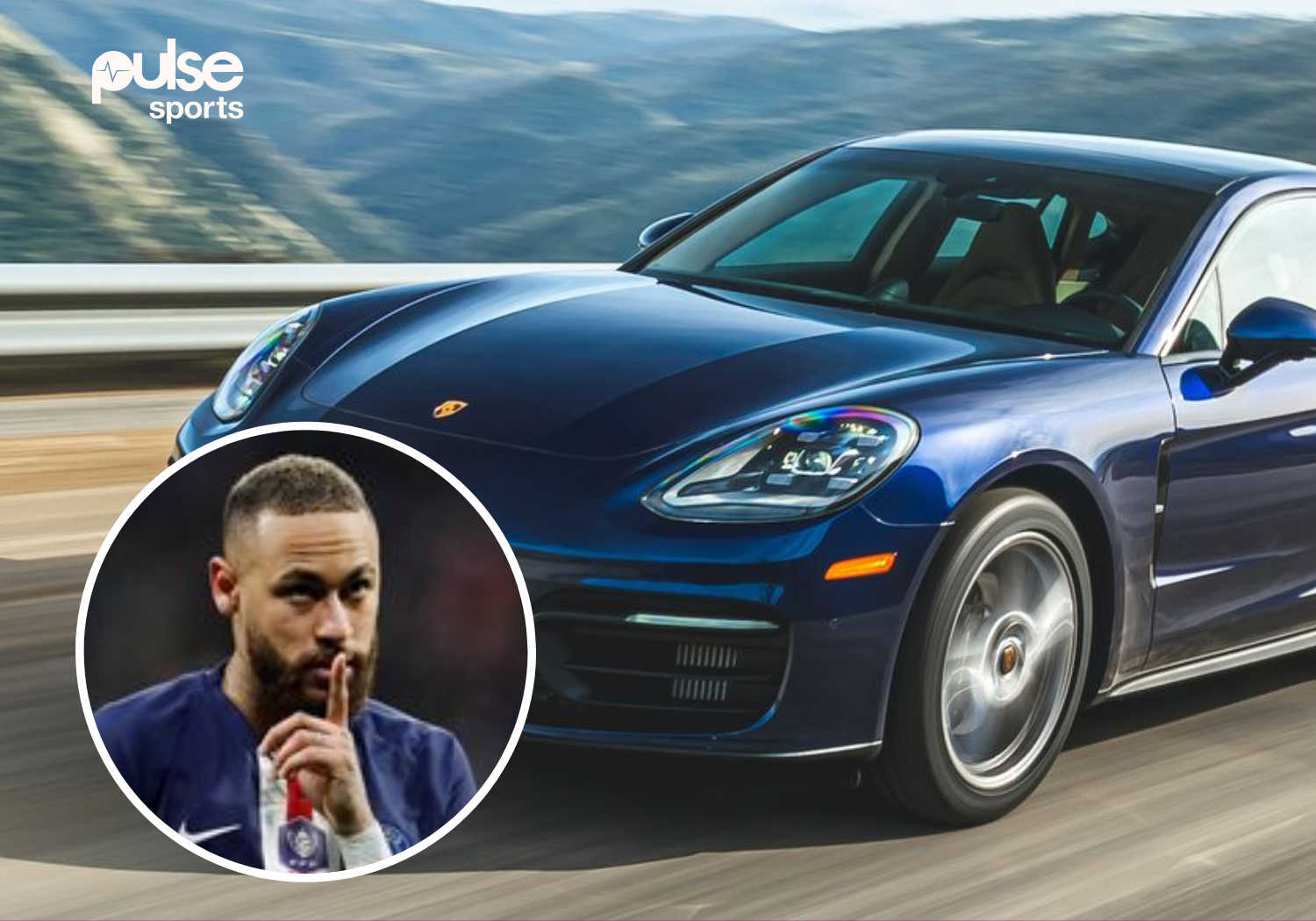 The footballer received the car after winning a bet with his father, Neymar Santos Sr., in 2011.
However, it remains unclear if the car was returned to him.
In addition to this exotic collection, The Sun reports that Neymar has three Audi cars — Audi RS7, Audi Q7 and Audi R8 Spyder.
Neymar Houses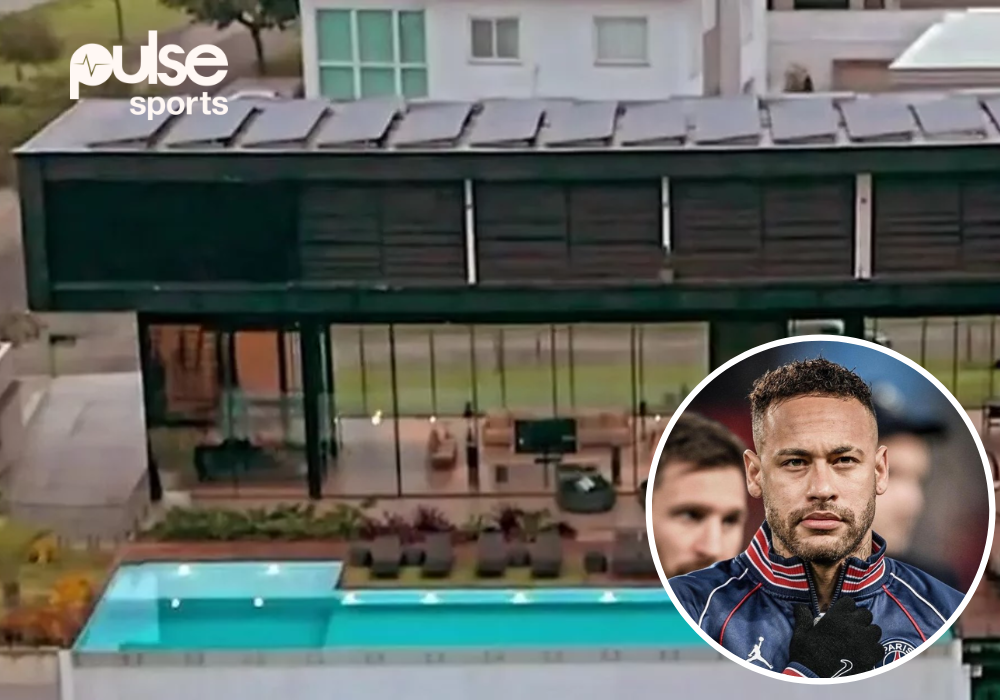 According to the 2012 Forbes report, Neymar had purchased a $750,000 USD triplex, a USD 150,000 apartment and a $2 million USD mansion in the state of São Paulo in the first two years of his senior career.
He had also gifted a penthouse worth $1 million USD in Santos to his ex-girlfriend and babymama, Carolina Dantas.
It is still not clear which of the properties he bought for his own use are still in Neymar's possession, but he added it to his real estate portfolio.
Neymar is also said to own mansion in Beverly Hills, California, US.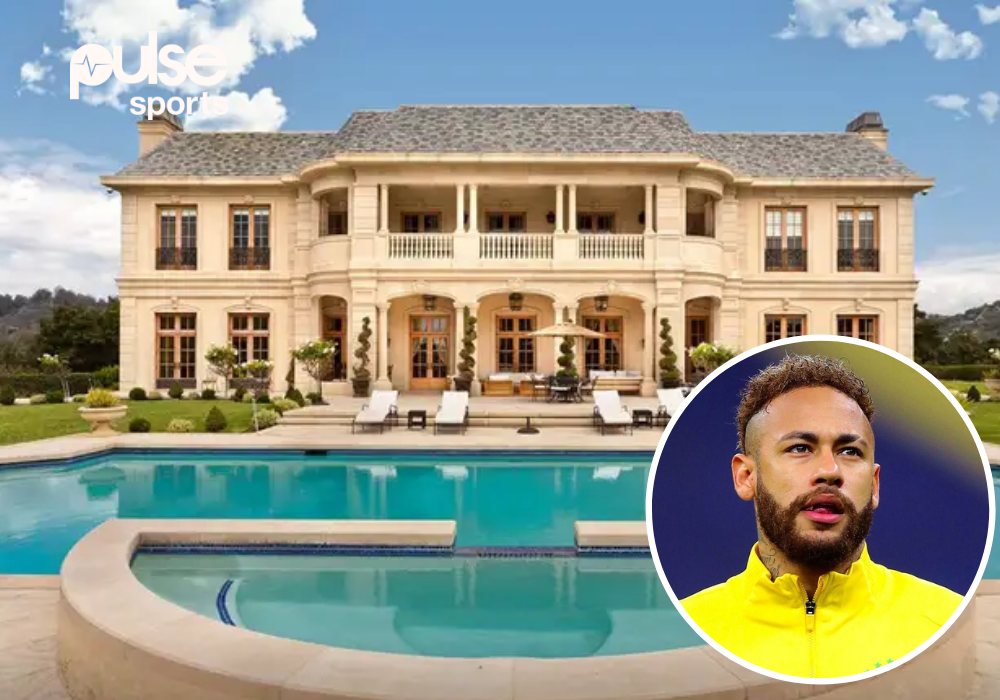 Measuring around 2,040 square metres, the property has seven bedrooms, a home theatre, multiple tennis courts, a swimming pool, and a wine cellar.
In June 2016, Canadian popstar Justin Bieber was seen at Neymar's Beverly Hills house.
In a video posted by Bieber and re-shared by Neymar, the two stars can be seen playing with a football on the lawn of the property.
While in Paris, Neymar lived in a five-storey house measuring around 1,000 square metres and worth an estimated $7.7 million USD.
The Sun reports that the Brazilian superstar does not own the property but pays rent of around $16,600 USD monthly.
In December 2021, multiple reports emerged that Neymar bought a mansion in Brazil for around $3.25 million USD.
The property has seven bedrooms, a large swimming pool, a squash court, a cocktail bar, a panoramic lift between floors, and a 20-car garage.
The building has a glass façade and, according to Brazilian news website Em Off, is located in the Alphaville near São Paulo within a gated residential area.
The 31-year-old Al Hilal star also owns a six-bedroom mansion near Rio de Janeiro.
The mansion is equipped with ultimate luxurious facilities such as a massage room, a spa, a sauna and a heated jacuzzi.
It sits on a massive 10,100-square-metre property with a tennis court, a large gym and an underground cellar which can store 3,000 bottles of wine.
Neymar's mansion in Rio is so huge that it has its own jetty and a helipad, where Neymar keeps his helicopter.
Neymar Social Media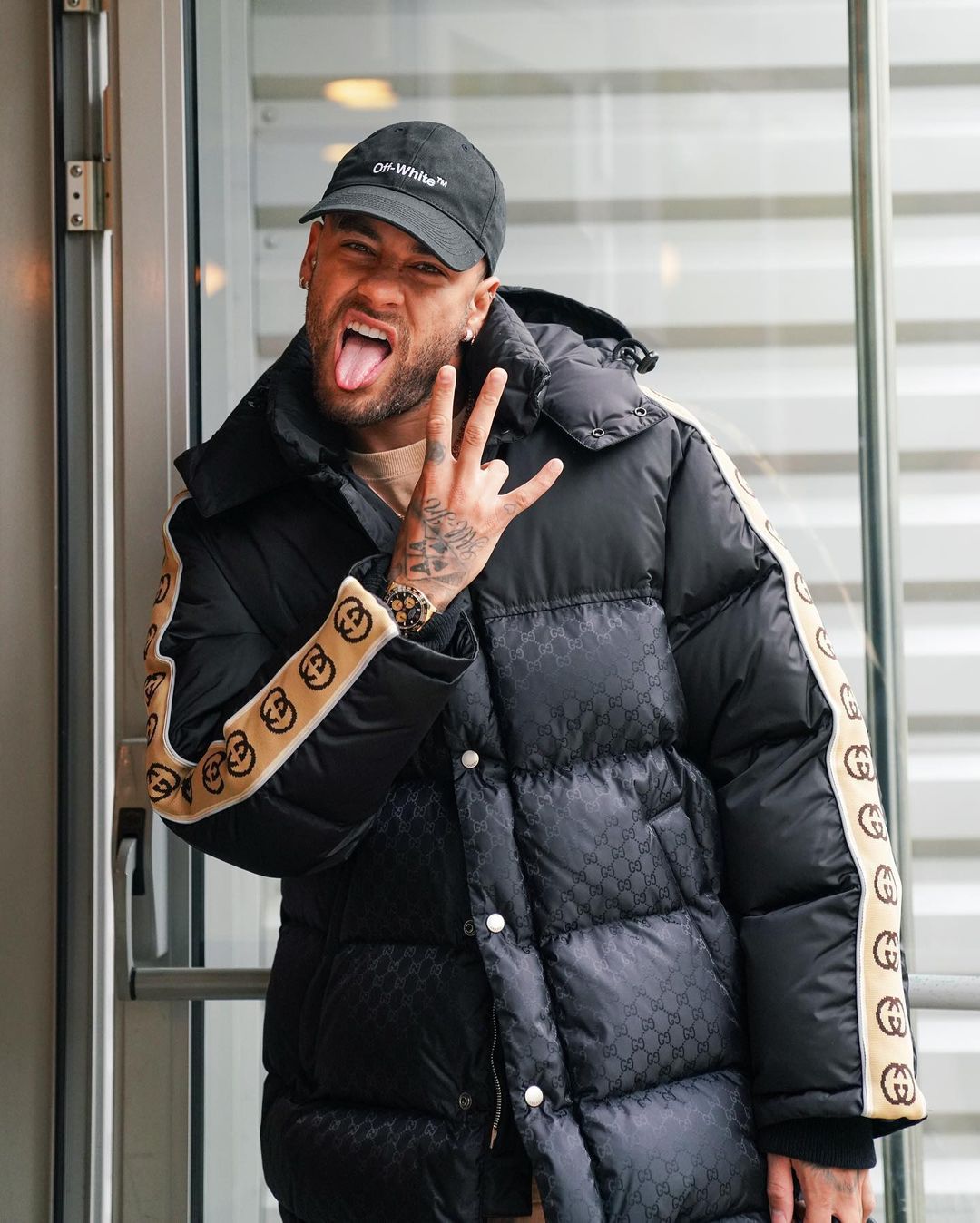 As of August 2023, Neymar has nearly 400 million total followership across Facebook, Instagram, Twitter and TikTok.
Neymar has 210 million followers on Instagram, making him the third most-followed footballer and athlete in the world.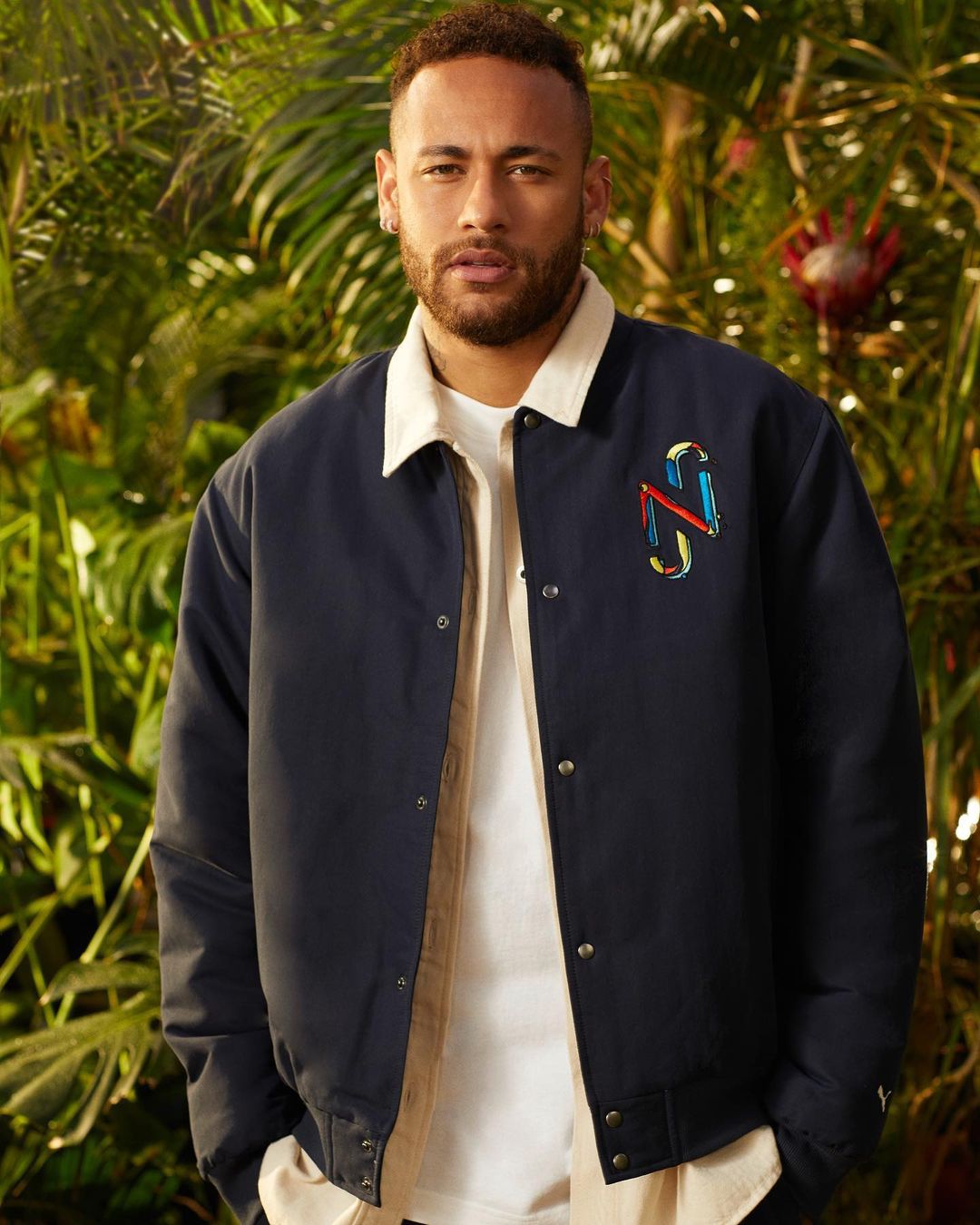 The Al-Hilal star is reportedly said to earn around £188,370,000 from Instagram yearly, and is projected to be earning around £1,494,041 per year on TikTok, as per Aphrodite 1994.
Furthermore, French media outlet Foot Mercato reports that while Neymar will have a private plane at his disposal, a huge house with staff, $80,000 bonus for every Al-Hilal win, the Brazil forward will be paid $500,000 for every post or story he puts on his social media that promotes Saudi Arabia.
Related content