Manchester United suffered a painful defeat to Bayern Munich despite an impressive performance.
Bayern Munich trumped Manchester United in their Champions League group opener clash, and they were aided by an Andre Onana error that changed the tilt of the game.
The Bavarians hosted Erik ten Hag's side at the Allianz Arena and put on a clinic of efficiency against a Red Devil side whose impressive performance was marred by mistakes and profligacy.
Onana's error dampened Man United's bright start
The English team had a peppy start to the game, forcing the hosts to defend in their own half in the opening exchanges. Manchester United's dominance led to chances, with Ten Hag's men getting into exciting positions, but they failed to make it count.
Bayern started to get their foot into the game and in the 28th minute, they punished their opponent's bluntness by grabbing the opener. Leroy Sane cut in from the right and had a little give-and-go with Harry Kane before firing a tame shot, which Onana fumbled.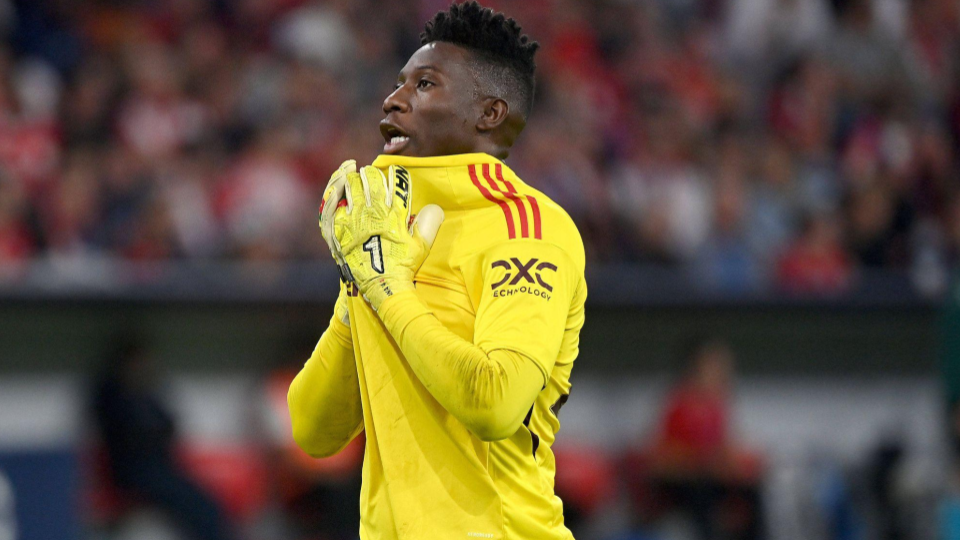 The Cameroonian's weak goalkeeping allowed Thomas Tuchel's side to forge ahead, and they did not look back. Buoyed by the go-ahead goal, the hosts pressed for more and got it.
Bayern pile on
Barely four minutes after the gift of an opener, the German champions made it two. Jamal Musial made a surging run into the right side of Manchester United's defence before cutting back to Serge Gnabry, who slotted the ball past Onana with ease.
Bayern took the lead into the break, but Ten Hag's men returned fired up, and they managed to half the lead after Marcus Rashford set up new boy Rasmus Hojlund.
The Red Devils continued to be their own adversary, as a handball by Christian Eriksen gave the hosts a chance to restore a two-goal cushion. Harry Kane stepped up for the resulting spot-kick and made no mistake, finishing past Onana.
Manchester United refused to throw the towel, and a Casemiro brace late in the game would have earned them a point, but for a 92nd minute Mathijs Tel Goal sandwiched between both of the Brazilian's strikes.
Related content