Argentine teenager Alejandro Garnacho could face a ban from the English FA for alleged racism after they contacted Manchester United to explain the forward's recent social media post about Cameroonian goalkeeper Andre Onana
Manchester United winger Alejandro Garnacho has risked an FA probe after a post he made on social media platform X about Cameroonian teammate Andre Onana was flagged as having racist connotations.
Garnacho celebrates Onana's heroics
Garnacho and Onana helped Manchester United to a win over Copenhagen in the UEFA Champions League group stages, with the Cameroonian goalkeeper making a last-gasp penalty save to secure a 1-0 win at Old Trafford.
Following the match, Garnacho lauded Onana with a post on X, formerly known as Twitter, with a picture of Onana's big moment and captioned the image with two Gorilla emojis.
While Onana has already come to the winger's defence, noting that Garnacho meant no harm with the post, the teenager could still find himself in hot water with England's FA and their zero tolerance for racism.
Garnacho facing ban like Cavani and Bernardo Silva
The Argentine's caption drew questions from other users of X, who accused Garnacho of underlying racist intent with his messaging, leading the FA to contact Manchester United for the teenager to explain his actions.
The FA has handed out similar bans before, with another Manchester United star, Edinson Cavani, banned for three matches and fined £100,000 in 2020 for referring to a teammate as "negrito," despite the Uruguayan explaining that he meant no harm with the phrase, which is considered an endearing term in his native country.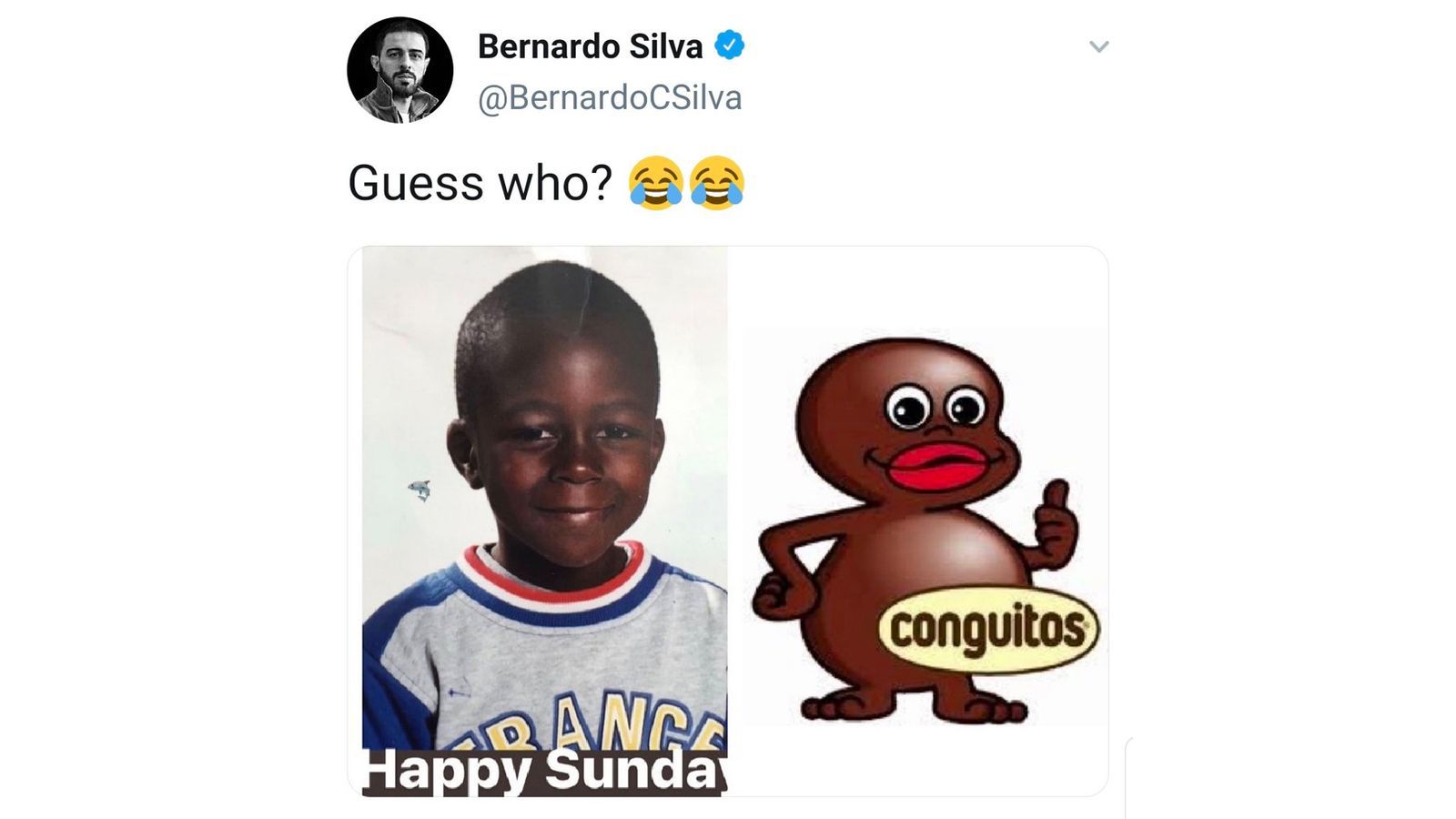 Manchester City's Bernardo Silva was also banned for one match, fined £50,000, and enrolled in racism sensitivity education after he tweeted images comparing his teammate at the time, Benjamin Mendy, to an old cartoon character.
Silva was keen to stress that he meant no harm by the post, calling it a joke between friends, but still faced the wrath of the FA.
Related content