Onana has come to the aid of Alejandro Garnacho after the Manchester United teenager was accused of a racist action towards the Cameroonian goalkeeper
Manchester United goalkeeper Andre Onana has leapt to the defence of young teammate Alejandro Garnacho after the Argentine forward was accused of being racist to the Cameroonian following the Red Devils' crucial UEFA Champions League win over Copenhagen.
Onana and Garnacho team up to stop penalty
Onana and Garnacho combined in an unlikely way to secure all three points for Manchester United in the 1-0 win over the Danish side at Old Trafford.
When the visiting side were awarded a penalty in extra time, Garnacho scoffed the penalty spot, putting off spot-kick taker Jordan Larsson, who then saw his penalty saved by Onana.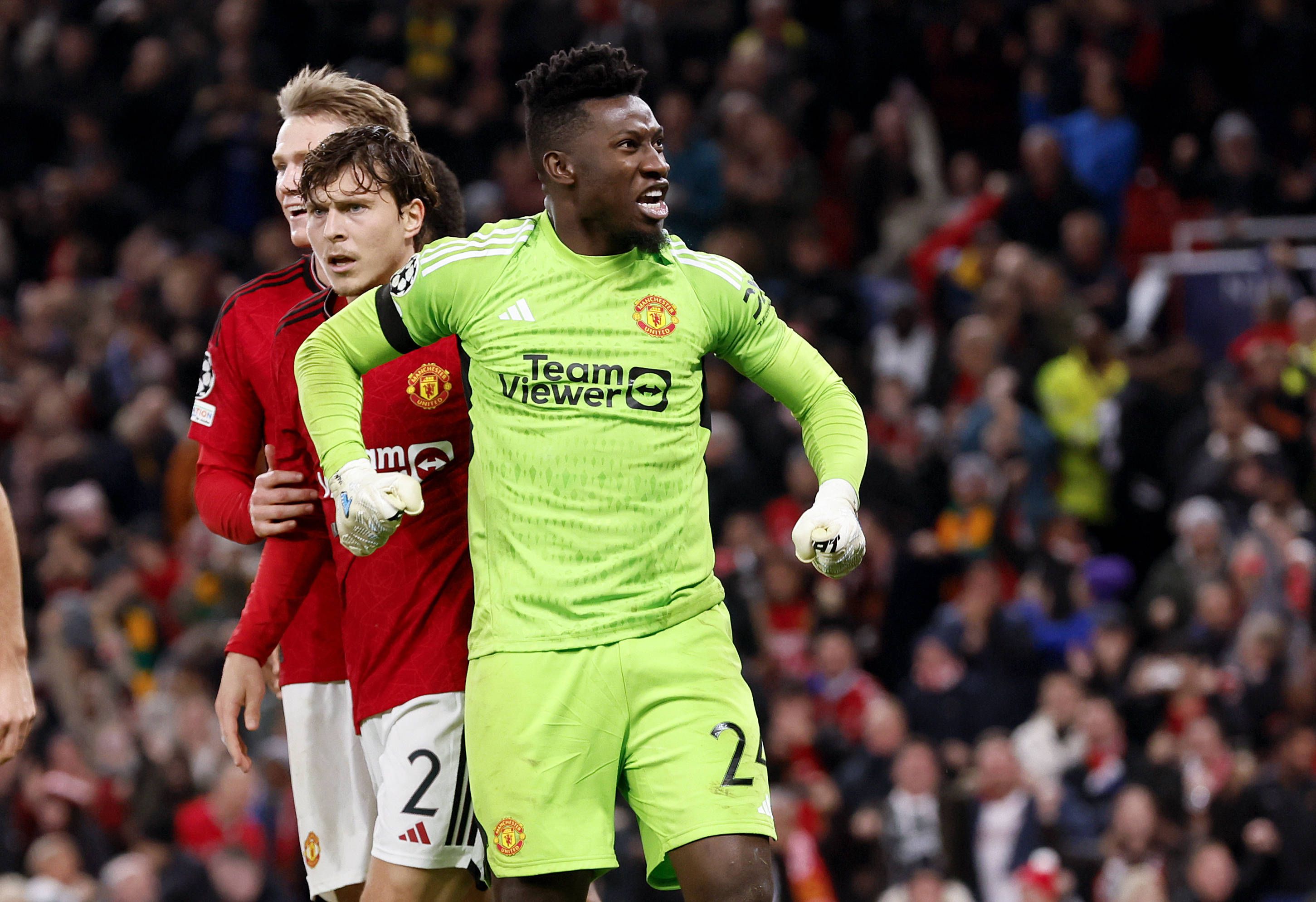 The goalkeeper became the hero of the slender win over Copenhagen and was congratulated by teammates all over social media, with many professing the performance to be a turning point for Onana after a worrying start to life in Manchester.
Onana defends Garnacho from scrutiny
One of Onana's well-wishers was Garnacho, who posted a picture of the Cameroonian goalkeeper celebrating the penalty save and captioned the picture with emojis of two Gorrillas.
Garnacho faced backlash, with some accusing him of having racist intentions with his caption choice.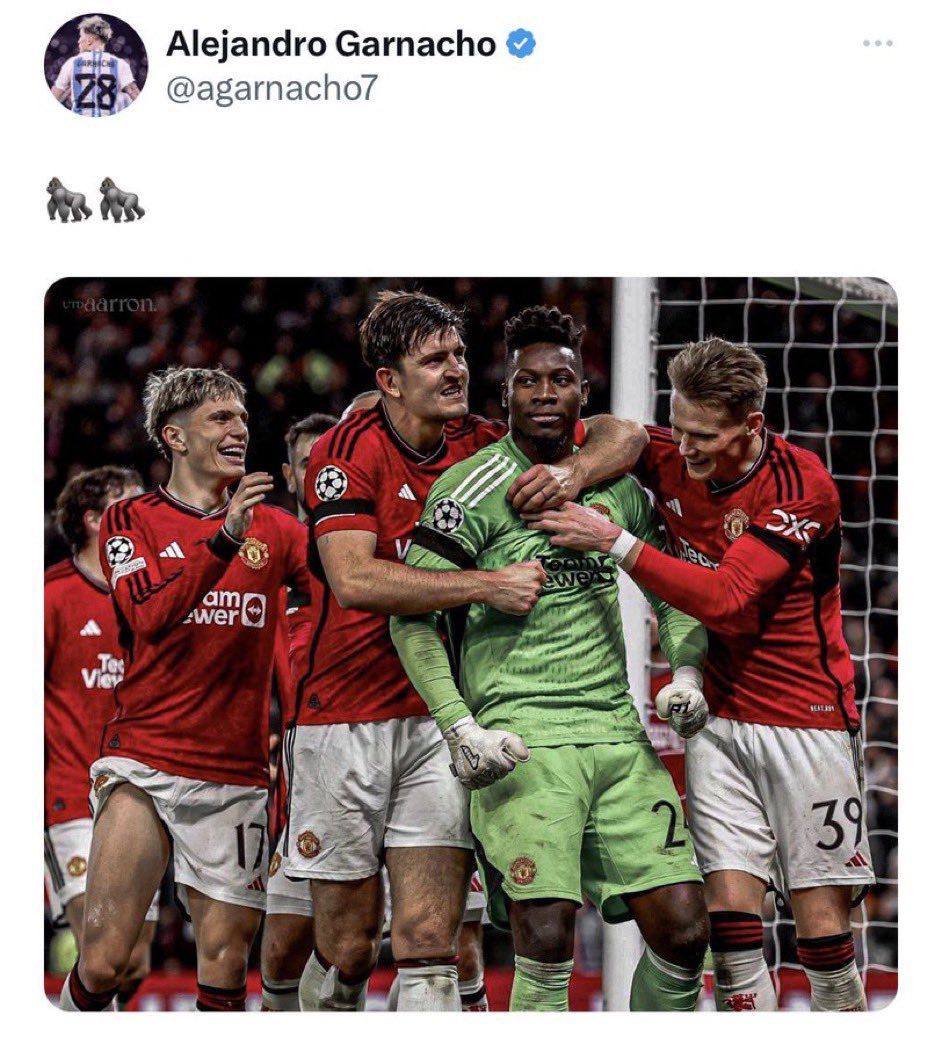 However, Onana has come to the aid of the teenager, noting that Garnacho's message was harmless and that he was not offended by the imagery.
The former Inter and Ajax goalkeeper posted the same picture as Garnacho on his Instagram story, with the message, "People can't choose what I should be offended by. I know what Garnacho meant: power and strength. This should go no further."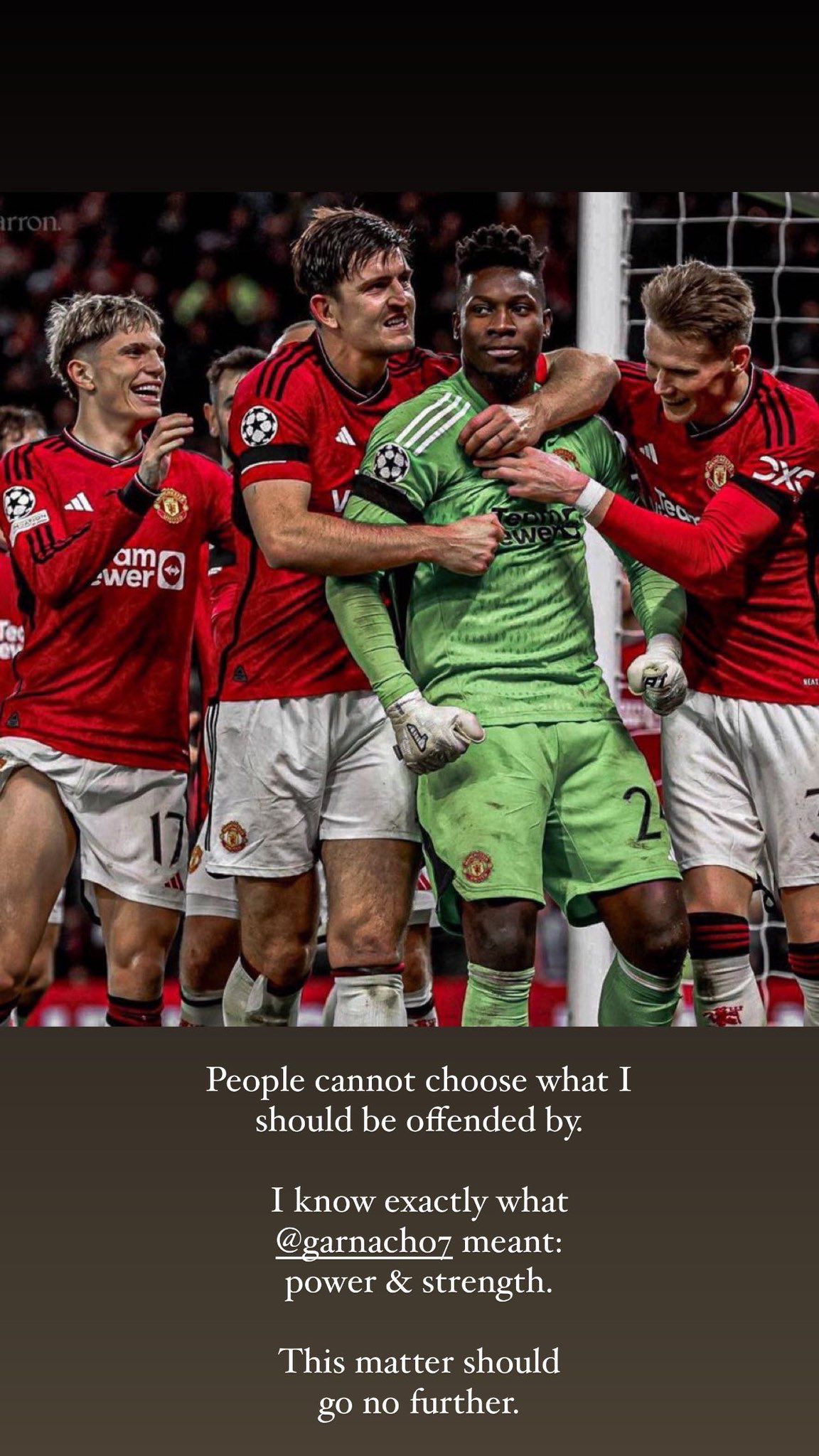 It is unclear whether Onana's words will affect how Garnacho's caption is perceived, as the Argentine forward remains in the doghouse despite already deleting the offending X post.
Related content