Lionel Messi has finally opened up on the GOAT debate after lifting a record-extending 8th Ballon d'Or in Paris.
Lionel Messi won an 8th Ballon d'Or on Monday night in Paris, putting him 3 clear of nearest challenger Cristiano Ronaldo (5).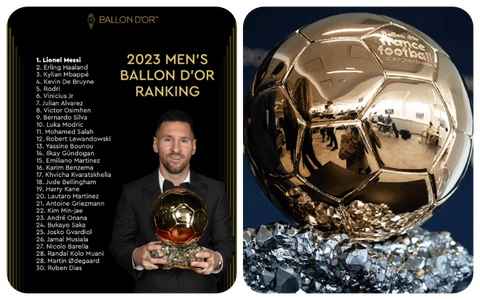 Messi beat out fierce competition from Manchester City striker Erling Haaland and PSG star Kylia Mbappe to the award, largely on the back of a spectacular World Cup triumph with Argentina.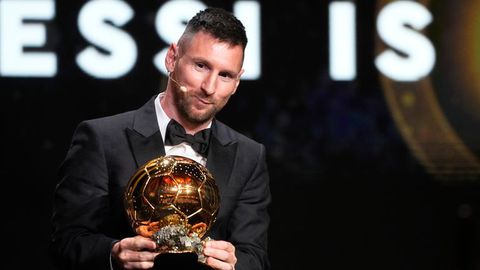 Messi opens up on GOAT debate
After receiving his award, Messi was asked if this now solidified his place as the best footballer in history.
Messi responded via AlbicelesteTalk
"As I always said, I do not know if I am the best player in history or not. If I am one of the best, then this is a wonderful thing."
This is widely expected to be Messi's last Ballon d'Or win, which will leave him on 8. Ronaldo is on 5 and unlikely to win another one, giving the Argentina captain the edge statistically.
Regardless of the numbers, the GOAT debate is expected to rage on for decades to come.
Victor Osimhen tops Salah again: Emerges Africa's best and 8th in the world in Ballon d'Or rankings
Related content