No more coaching problems for Elaine Thompson-Herah as Andi Sports Management confirms the appointment of coach Reynaldo Walcott.
Elaine Thompson-Herah will now train under the guidance of coach Reynaldo Walcott at Elite Performance Track Club as announced by Andi Sports Management (ASM).
In a press release by ASM, they announced the new coaching decision and Thompson-Herah's dedication in pursuit of defending her Olympic titles in Paris next year.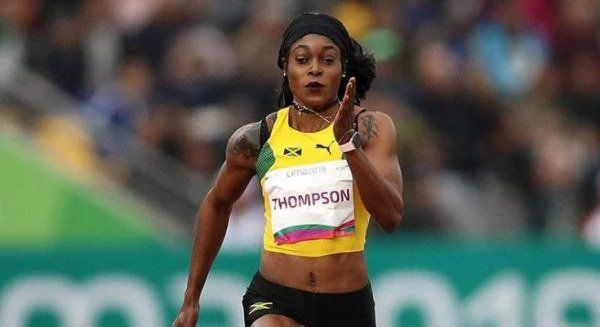 "Andi Sports Management is delighted to announce a significant development in the professional journey of world-renowned sprinter Elaine Thompson-Herah. Going forward, Mrs Thompson-Herah will be under the guidance of Coach Reynaldo Walcott at Elite Performance Track Club.
Amidst this transition, Mrs Thompson-Herah remains as dedicated ever to her craft, demonstrating an unequivocal focus on the path ahead. Her commitment to excellence is unwavering, and she is resolute in her pursuit of defending the double Olympic Titles she so triumphantly earned," the statement read.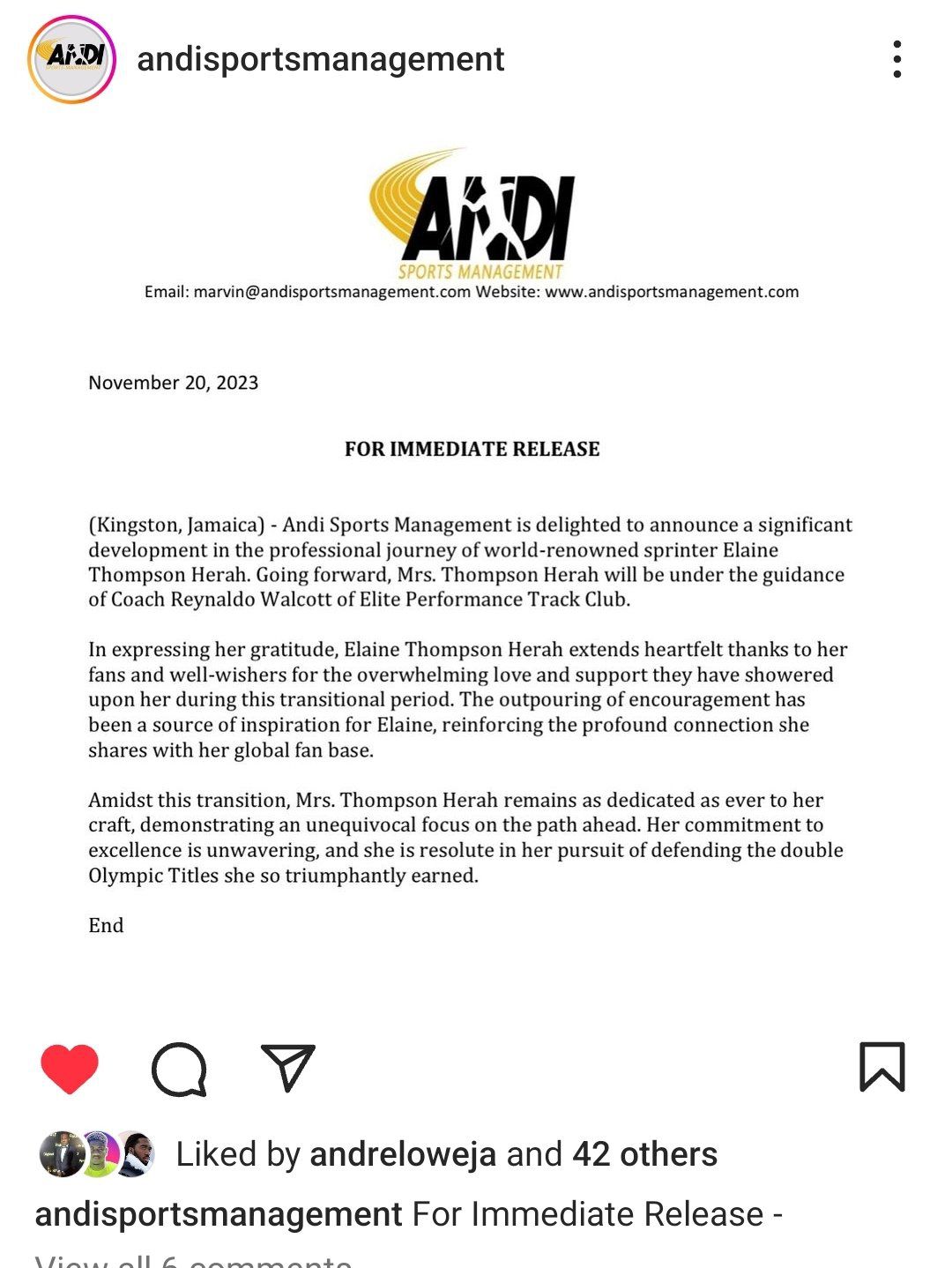 Thompson-Herah's coaching debacle became a public concern when it was confirmed that the reigning Olympic champion had parted ways with coach Shanikie Osbourne, despite her fantastic end to the 2023 season.
Her management later released a statement citing that a breakdown in negotiations on a compensation package was responsible for both women parting ways. Hence, they were searching for a new coach.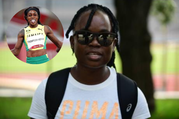 Coach Shanikie Osbourne opened up on her side of the story in an exclusive interview with Sportsmax.TV.
With the appointment of coach Walcott, the fastest woman alive will start training with an elite group that includes five-time World 100m champion Shelly-Ann Fraser-Pryce.