Lionel Messi and Cristiano Ronaldo's iconic picture inspires rappers Drake and J. Cole in First Person Shooter music video.
Hip-hop superstars Drake and J. Cole recreated the iconic picture of Lionel Messi and Cristiano Ronaldo that shook the internet in their latest music video.
The rapping duo are regarded as two of the best of their generation, and in a similar situation as Messi and Ronaldo, this has often split their individual fanbases as to who truly is the GOAT.
In the 'First Person Shooter' track, however, Drake and J. Cole were happy to share the throne and they took turns to eulogise one another. Hence the creative decision to recreate Messi and Ronaldo's picture from a Louis Vuitton ad that depicted the duo as equals.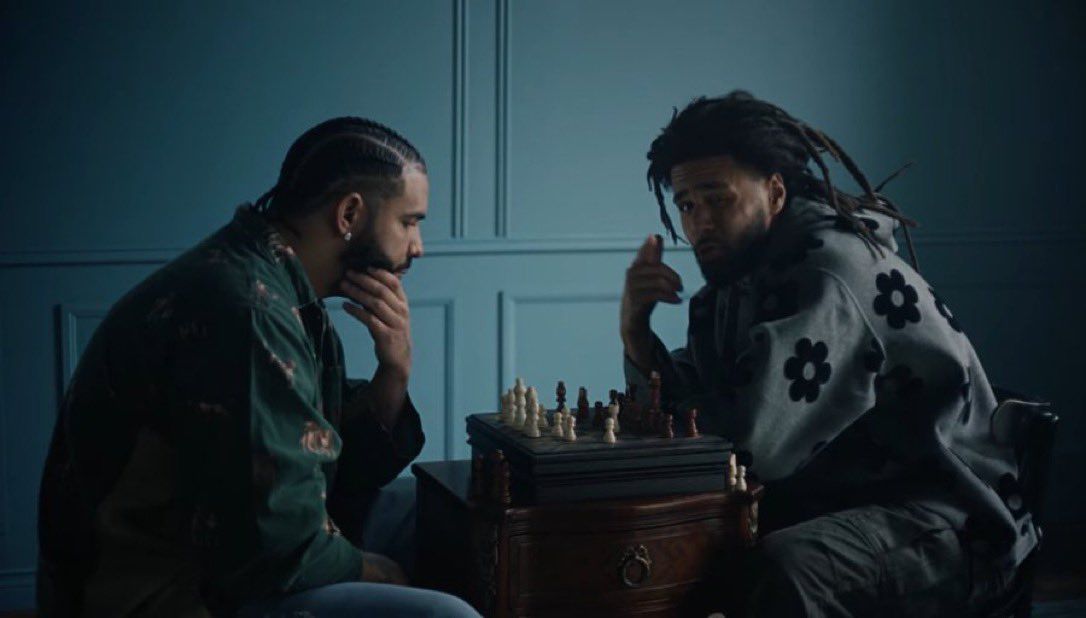 The picture that shook the football world
On November 19, last year, one of the most iconic pictures in football history hit the internet. It was a picture of Messi and Ronaldo, both seated across from each other while staring at a chessboard.
The picture was taken by Annie Leibovitz as an ad for the luxury fashion brand Louis Vuitton and it depicted both superstars as equals. The picture was shared by both footballers on their massively followed Instagram accounts, captioned "Victory is a state of mind."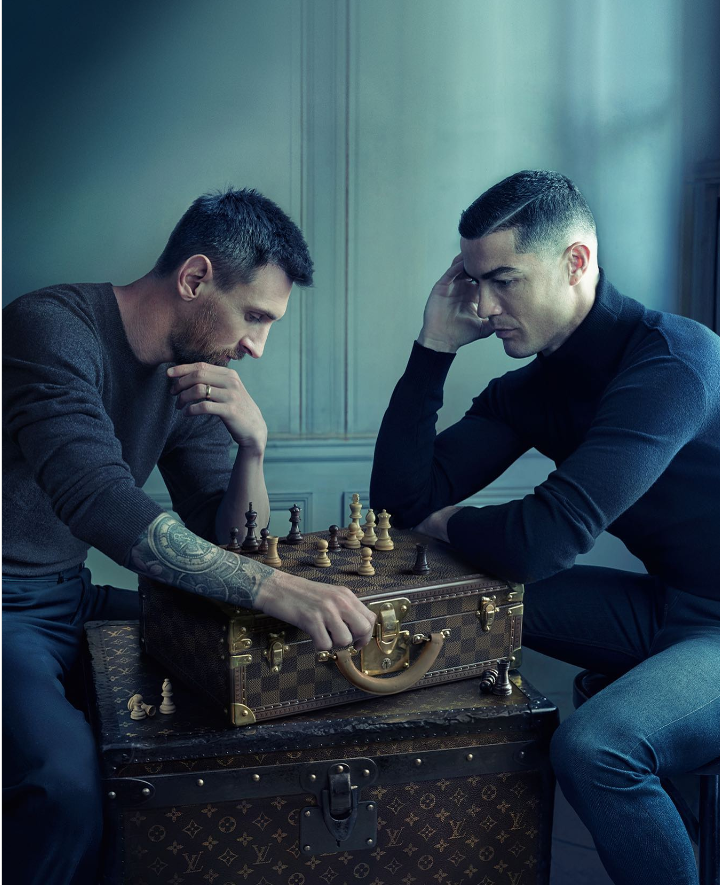 It created a moment of truce for the warring factions, that is, the fanbases of both players, as the football world allowed itself to marvel over the careers both stars have had and how they pushed themselves to unprecedented heights rather than compare and malign.
First Person Shooter music video
'First Person Shooter' featuring J. Cole is one of the tracks on Drake's sixth studio album, 'For All the Dogs', and it has enjoyed remarkable success and critical acclaim.
The song peaked at number one on the Billboard Top 100 and now has its own music video that has crossed over 500k views on YouTube after a few hours of upload.
The music video was directed by Gibson Hazard and stars Brian Baumgartner from the hit sitcom The Office, along with Drake and JCole.
The video was sport-themed and showed the two rappers going at each other in table tennis, chess, basketball, and even boxing.
Related content