Reports of an earthquake near Naples has caused football fans to worry, as a Champions League match between Napoli and Real Madrid is scheduled for Tuesday.
A magnitude-four earthquake was reported to have hit an area in Naples close to the Diego Armando Maradona Stadium, sparking fears over the scheduled Champions League clash between Napoli and Real Madrid and the well-being of the players.
The Italian champions are set to host the 14-time UCL winners in their second Champions League match, with both teams starting their journey in Group C with a victory.
Reports of Earthquake in Italy
Multiple sports media outlets reported tonight that an earthquake had struck Naples, and close to Partenopei's Diego Armando Maradona Stadium, causing worry among sports fans.
According to Volcano Discovery, tremors from an earthquake listed as magnitude four on the Richter Scale by the Citizen-Seismograph network of RaspberryShake (a technology used in detecting earthquakes) were felt on Monday, October 2nd, 2023, at 10:08 pm local time, at a very shallow depth of 2.6 km below the surface.
The event is said to have been filed by Italy's National Institute of Geophysics and Volcanology (INGV).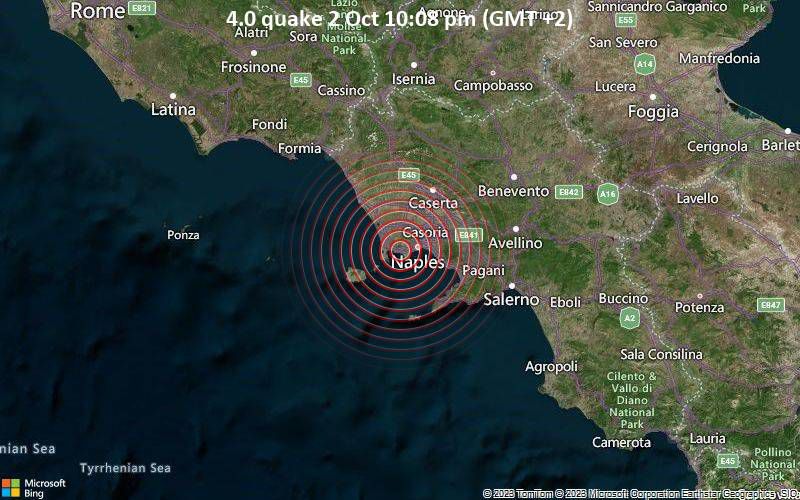 Per the report, based on preliminary seismic data, the quake is not expected to have caused significant damage.
Contrary to reports, Naples, the city where Napoli is based, is not the epicentre—but 10km away from it—and is determined to have only experienced weak shaking.
Fans worry after reports of the Earthquake
The Los Blancos contingent are already situated in Naples ahead of the clash slated for tomorrow, with the team having already trained at the Diego Armando Maradona Stadium.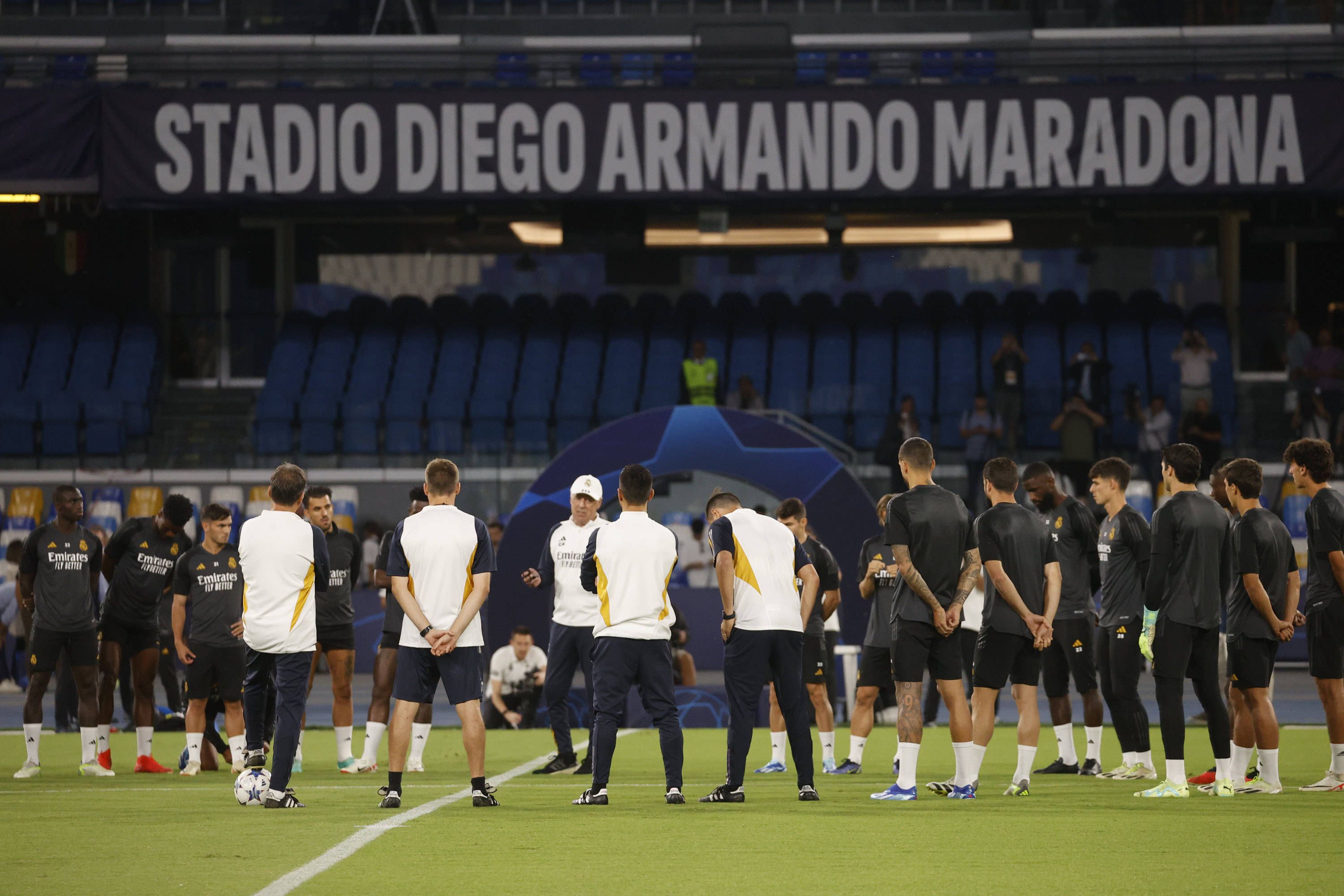 With the game in mind, the reports of the earthquake threw a number of sports fans in a frenzy, with many worried about the safety of the players.
@Danysleek fearing for their wellbeing, called for a cancellation of the game "Abeg o! They better cancel the match." One @IdrissoOsmen sent a prayer to the heavens, saying, "That's bad news inshaAllah all will be safe 🤲🤲🤲."
Barcelona supporter @Jiji_Byte said "Hope everyone is fine? They should move the game, please. Don't want to lose anyone."
"Meanwhile, a Madrid fan in Naples @madridismo_zete claimed not to have felt the tremor, "We are in Naples today, waiting for tomorrow's game and we didn't notice anything tbh."
Related content