Some Nigerians have taken advantage of the public holiday to stage a peaceful protest against the treatment of Super Eagles striker Victor Osimhen by Napoli after a recent TikTok gaffe
Despite the statement put out by Super Eagles striker Victor Osimhen absolving his club and other residents of Naples of any blame in a recent TikTok blunder, some well-meaning, but unaffiliated Nigerians have gone on to stage a protest on behalf of the striker.
Protest erupts in favour of Osimhen in recent TikTok saga
The protesters called for an end to racism against Nigerian athletes in Europe, using Victor Osimhen and the recent TikTok saga as a point of contact to air their grievances.
Osimhen and Napoli were at loggerheads in the last week after the club's TikTok account posted unflattering videos of the Nigerian striker, prompting the 24-year-old to delete Partenopei pictures from his Instagram account.
Both parties have since dialled up the love between them, with player and club releasing statements showing their commitment to one another, but these statements have fallen partially on deaf ears, with Nigerian well wishers, deciding to hit the streets to protest for Osimhen.
The protest was publicised in a live video on TikTok, the same social media platform that hosted the offending videos in the first place, with a user with the handle @TopStriker100 leading the efforts against Napoli.
Nigerians call for end on racism against athletes
A banner bearing Osimhen's image as well as inscriptions of support for the Super Eagles striker led the procession of fans as chants of "solidarity forever" and "say no to racism" were heard from the peaceful protesters.
A leader among the pack also gave speeches at intervals, decrying the treatment Osimhen and other African athletes receive in Europe, echoing the message that "Nigerian athletes deserve respect" written on the aforementioned banner.
There were also pleas from the TikTok user for people to share the video as well as tag Osimhen using hashtags read out to gain more visibility, which strongly suggests that the protests were held without the knowledge of the Napoli striker.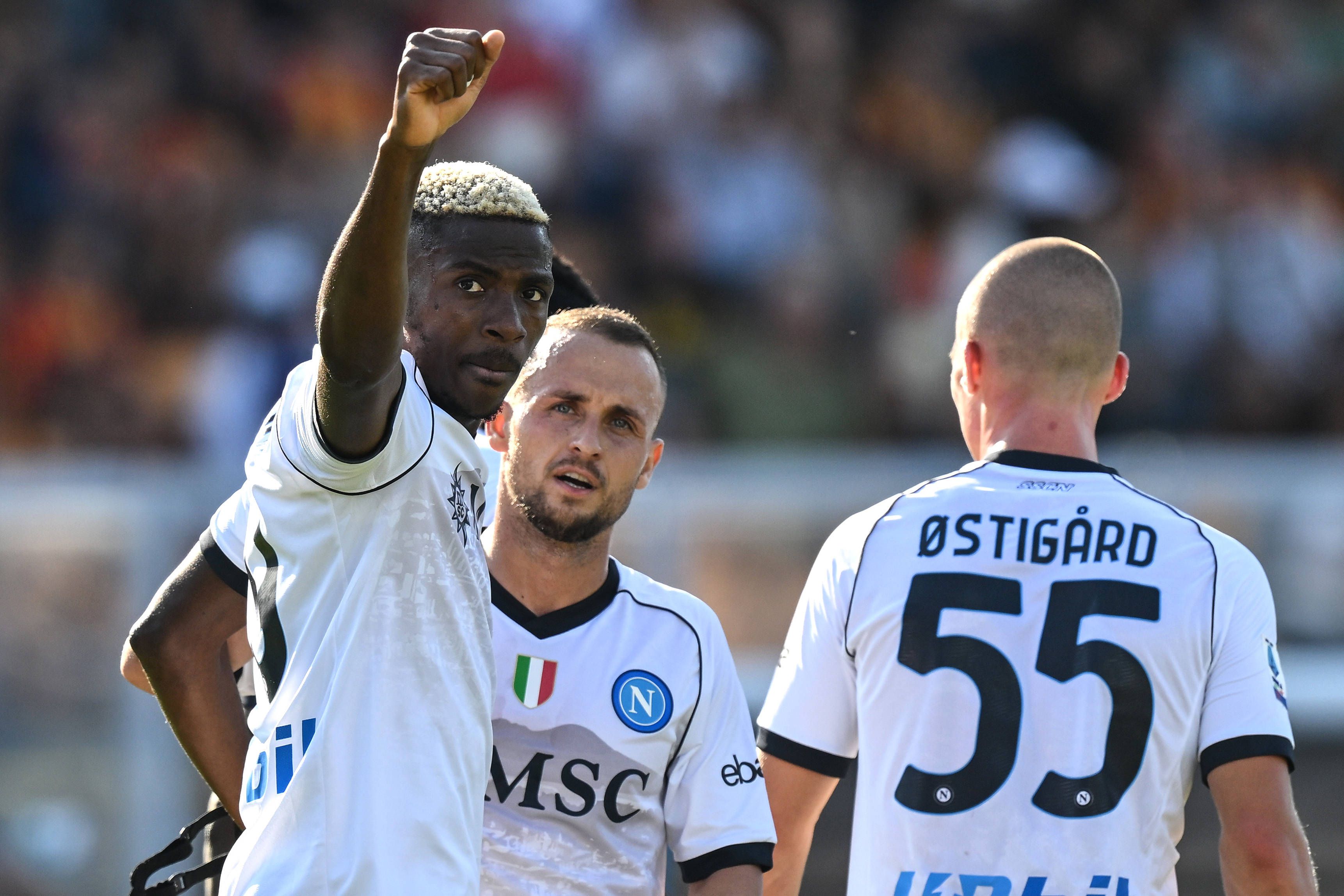 Reactions of fans interacting with the live video varied from support for the movement to derision and accusations of fishing levelled against the organisers of the protest.
Needless to say, Osimhen has long patched things up with Napoli, hitting two goals in two games for the Parteopei in Serie A since the incident, and will be vital for them in the upcoming UEFA Champions League tie against Real Madrid.
Related content