Christian Eriksen has hailed Rasmus Hojlund, a teammate from Denmark and claims he will come strong for Manchester United.
Rasmus Hojlund is about to finalise his transfer from Atalanta to Old Trafford after the two clubs reached an agreement.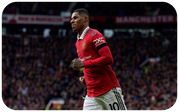 Prior to Erik Ten Hag taking over as manager last summer, Marcus Rashford acknowledged that he had thought about leaving Manchester United.
Man United are expected to pay a total of £72 million, with the youngster accepting a five-year contract.
With the Danish striker still expected to complete a medical, his fellow national teammate Christian Eriksen has heaped praises on his performance.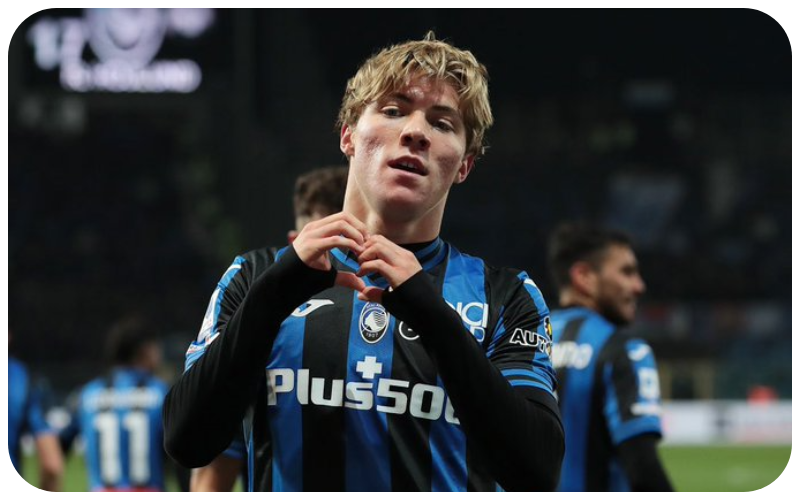 Eriksen speaks about Hojlund
Eriksen responded when asked what United supporters may anticipate from Hojlund as reported by Daily Mail, he said, "What's he like? He's a strong No 9.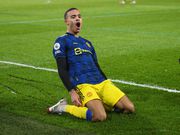 This comes four months after Nike, Greenwood's former sponsor, clarified that it had not renewed ties with the player after alterations had been made to his Instagram account.
"He's developed a lot in the last year from when I first saw him with the national team so, yeah, he's a very good player."
"I suppose we don't get enough media attention in Denmark that's why, so people outside Denmark don't know enough.
"He's a nice guy, he's a good player. Like I said, he's developed, turning into just a No 9, which he's played for the national team.
"I have to be honest I haven't seen that many games for Atalanta, but I know how they play and he fitted in well there so, yeah, he's a good player."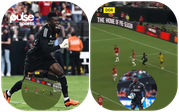 Manchester United's new goalkeeper Andre Onana reacts furiously to Harry Maguire's error during their pre-season friendly against Dortmund.
Eriksen also asserted that while on international duty last month, he spoke with Hojlund about United and life in Manchester.
Still speaking, he said, "I spoke to him when we were with the national team last time. Of course, I've said a lot of good stuff and also said some bad stuff!' smiled Eriksen. "But in the end, it's what's going to happen."