Mitrovic has compared Al Hilal to one of the greatest teams in Europe to show his delight at joining the club
Former Fulham striker Aleksandar Mitrovic has compared his new club, Al Hilal, to European giants Real Madrid as he becomes the latest player to make a case for the Saudi Pro League.
Mitrovic delighted with Al Hilal move
Mitrovic sealed a move to Al Hilal from Fulham in the summer for €52.6 million after threatening never to play for the Cottagers if he did not get his move to the money-spinning Saudi Arabian league.
The Serbia international eventually joined the Saudi Pro League side after Fulham received a hefty fee, and the former Newcastle forward has been keen to impress that he does not regret the move.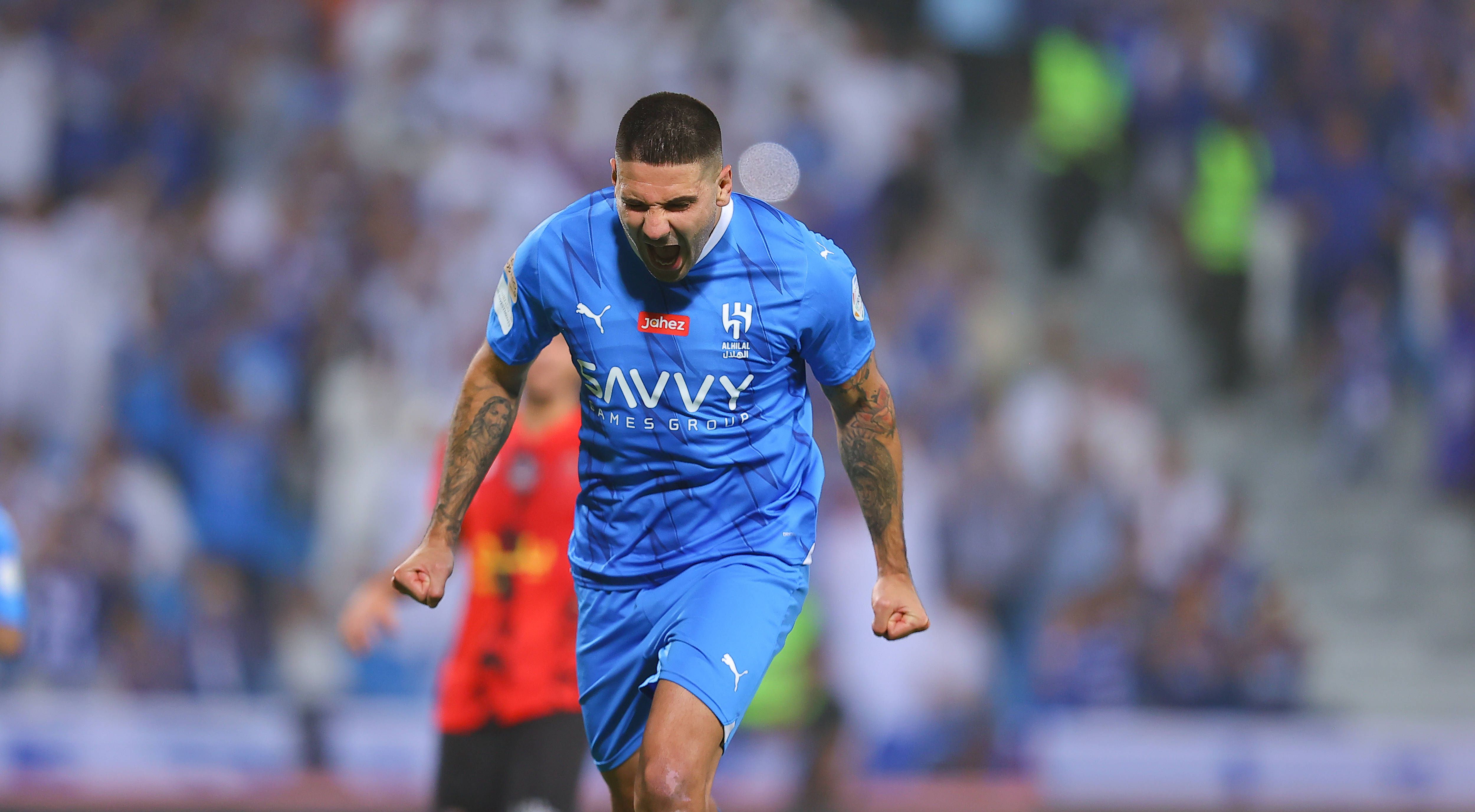 Speaking to La Gazzetta dello Sport, Mitrovic confirmed that he was happy with his decision to finally join a "top club" after leaving Fulham for Al Hilal, which he compared to signing for Real Madrid.
'Like Real Madrid in Europe' — Mitrovic on new club Al Hilal
Mitrovic spoke of the moment he made the decision to move to Al Hilal over the summer, saying, "When I received the offer from Al-Hilal, I talked about it with my family. Turning it down was impossible."
He noted that he was not regretting his decision to leave England, having played there for many years, saying, "I have no nostalgia for England; I played many years there."
He was buzzing at the idea of joining Al Hilal, one of the biggest teams in Asia, comparing them with one of the biggest clubs in the world.
"I'm happy to have finally arrived at a top club," Mitrovic said, adding, "Al-Hilal is a bit like Real Madrid in Europe."
Since joining Al Hilal, he has scored five goals in four appearances, including a superb hattrick against rivals Al Ittihad to seal a 4-3 win.
Related content