The talented Oga Boy goalkeeper Victor Ogbonna never doubted he was going to be a hero for his club Ikorodu City in the Lagos FA Cup
Ikorodu City goalkeeper Victor Ogbonna has revealed what he told his teammates before he inspired them to the final of the Lagos State FA Cup final.
Ogbonna was the hero of the day as Ikorodu needed a penalty shootout to overcome a stubborn Box2Box team in the semifinal of the Lagos FA Cup on Thursday evening.
He told Pulse Sports Nigeria moments after making two excellent saves in a 4-3 win that he was always confident of saving his team.
Ikorodu City signed a new deal before the Box2Box game
I told them i will catch two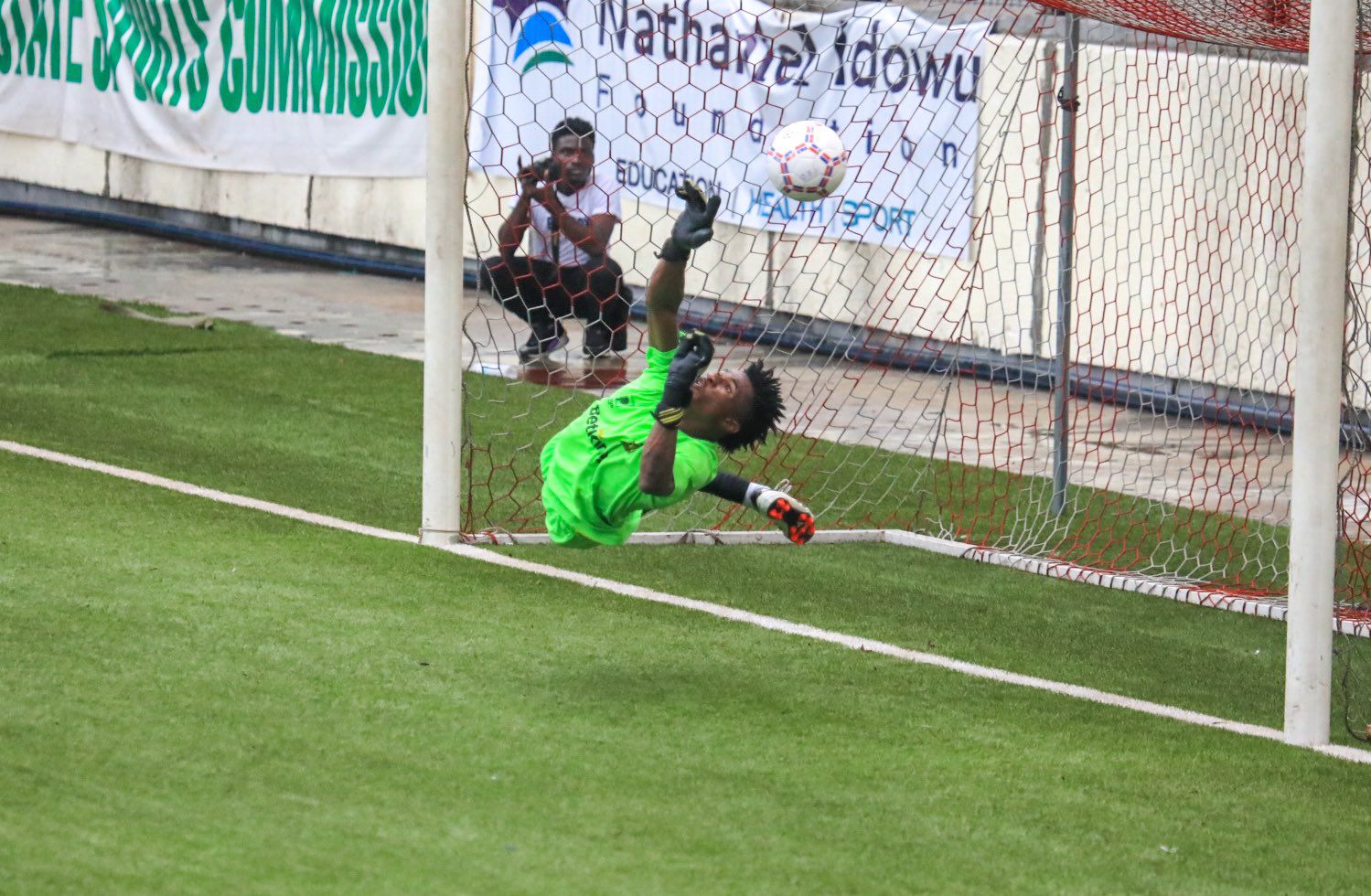 After a keenly contested semifinal encounter between the two familiar foes, an Ogbonna-inspired Ikorodu emerged the winners via an intense penalty shootout.
The Oga Boys, who knocked out defending champions Dannaz, dominated on the ball but have their goalkeeper to thank following his heroics in the penalty shootout at a rainy Johnson Arena.
Ogbonna went on to steal the show in the shootout, making two outstanding saves as Ikorodu qualified for the FA Cup final.
Can you name the top 10 richest footballers in Nigeria?
After the game, the excited and grateful goalkeeper told Pulse Sports Nigeria that he was never in doubt he would save his club as he told his teammates he would save kicks.
"I am so happy, words can't explain how happy i am," Ogbonna told Pulse Sports.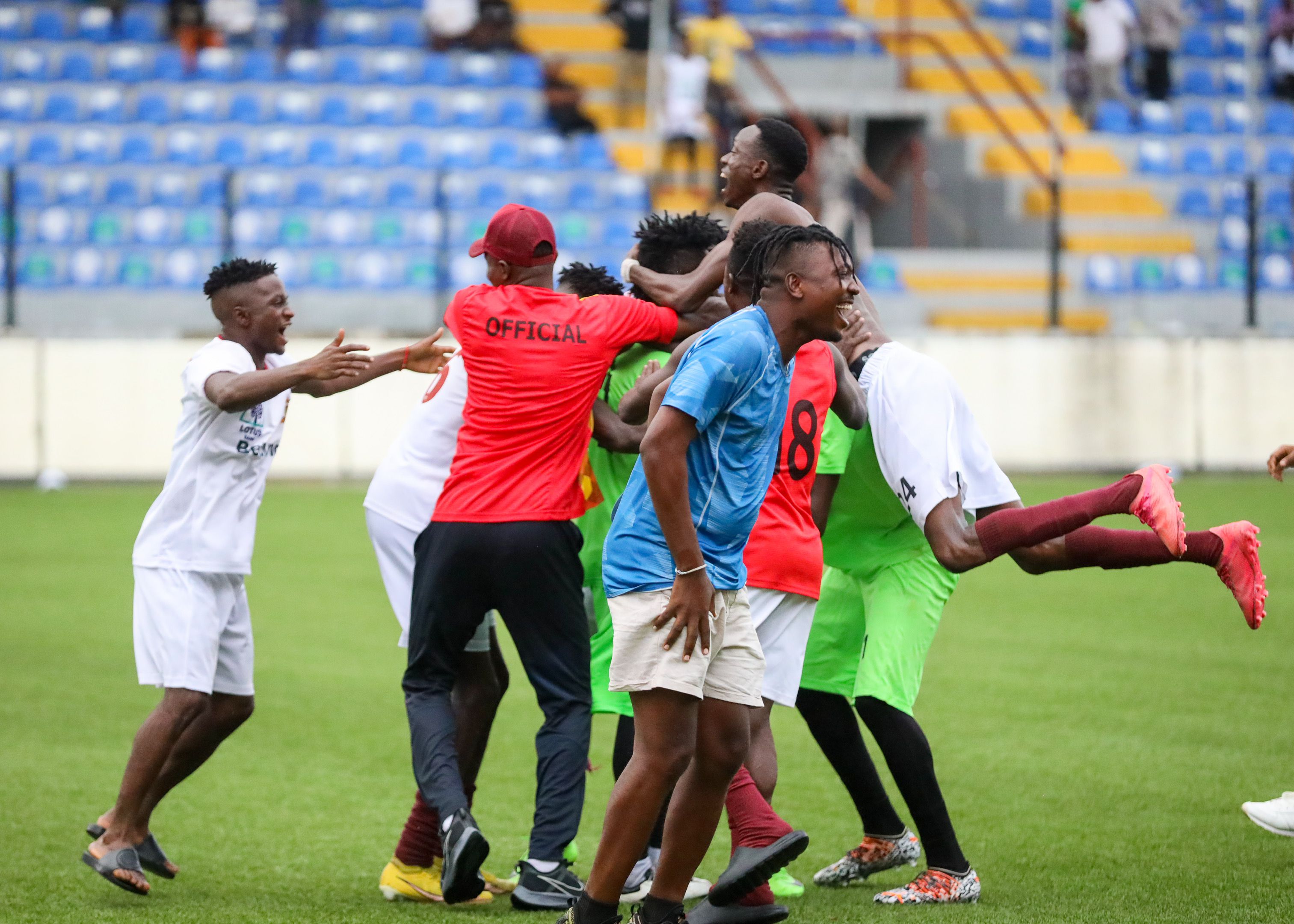 "All that was in my head (before the final save) was 'Victor, you have to make it up for your team, this is the last catch.'"
"For a start, i told my teammates that i will catch two and i have been doing it in training - telling them i can do it. I thank God that he has proved himself here with me."
I was always confident
Throughout the match, the goalkeeper had looked calm in his handling and ball playing.
With penalty looming, he added that he never doubted his ability and was never under pressure.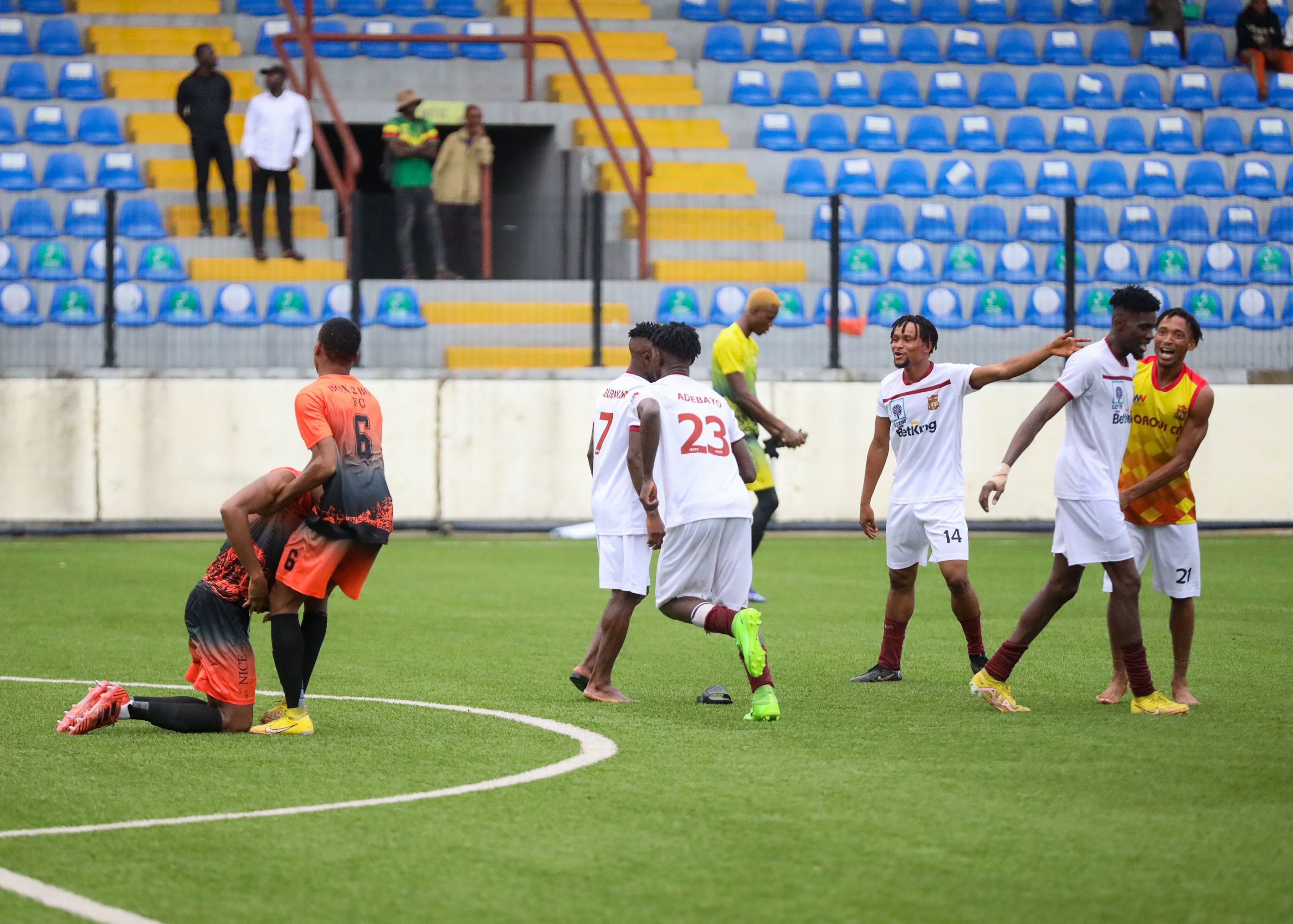 "No, no (i was never under pressure)," he added. "I had the confidence in me that 'Victor, you're going to catch two.' I didn't know how it was going to happen, but i was confident i will catch two."
Ogbonna and his Ikorodu City teammates will switch focus to the NNL which starts next week before they will represent Lagos State in the Federation Cup, also known as Aiteo Cup.
Related content