Israel Adesanya shows black eye after defeat to Sean Strickland, wants to be with family and friends.
In the main event of UFC 293, the first Ultimate Fighting Championship event in Australia's largest city in six years, American Sean Strickland upset New Zealander Israel Adesanya, who is of Nigerian descent, to win the middleweight title by unanimous decision.
The three judges scored the fight 49-46 for Strickland (28-5), who made controversy before the fight at a press conference.
The 32-year-old Strickland, employed a ruthlessly successful counterattacking strategy throughout the bout, landing the more telling blows while Adesanya was unable to work the jab.
Adesanya talks after losing to Strickland
Izzy met briefly with reporters at the post-fight press conference and his statement was short.
He said, "I had a different plan for this, but life throws curveballs at you.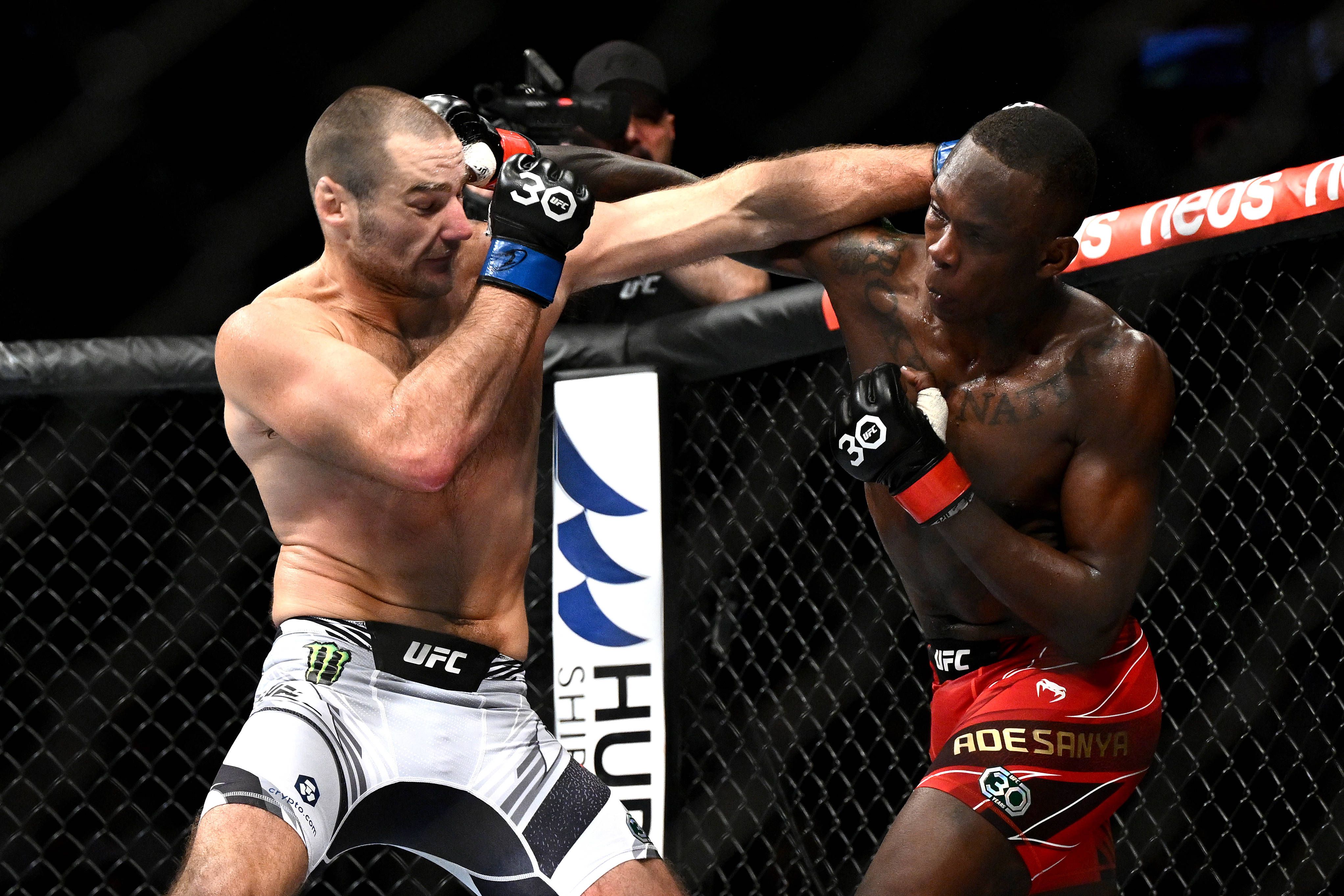 "Win or lose, I wasn't going to say much anyway, but right now, I lost tonight to the better man on the night.
"I just want to be with people who care about me, my team, so I'm going to go do that.
"I'll leave you in the capable hands of a man who is much smarter than me… I'll leave it with Eugene Bareman (trainer), who will handle this for the first time."
Adesanya reacts following loss to Strickland
Adesanya then took to social media to show off his black eye
He said, "Fuck what up? It's not as bad as the nothing broken touch-up.
"We great, still thriving. It's all good. I hate losing but I love living and I'm thriving.
"So, yeah, hang out with the family first. It's like 20 minutes, I'll address the people.
"But right now I gotta put me first. I gotta put me first. Lucius.
Adesanya has since uploaded more videos of eating and being around his family and friends following the loss.
Related content