Nigeria vs Jamaica: When and Where to watch Kamarudeen Usman against Leon Edwards trilogy fight.
American professional mixed martial artist of Nigerian descent Kamarudeen Usman is set to return to the Octagon.
Usman takes on English professional mixed martial artist Leon Edwards for the third time.
The meeting between the Nigerian Nightmare and Rocky is set to determine their legacy in the welterweight division.

Usman vs Edwards 1
On the prelims of Dos Anjos vs. Cowboy 2 in Florida back in December 2015, Kamaru Usman faced off against Leon Edwards.
Usman was able to land 48 significant strikes compared to 26 from Edwards.
It was just for three rounds as Usman was able to take down Edwards six of 13 attempts to get the victory.
Usman vs Edwards 2
Usman was dominant in the first fight against Edwards and was already the reigning IFC welterweight champion ahead of the second clash.

The Nigerian Nightmare was also rated the number one pound-for-pound fighter in the UFC.
Edwards was able to take down Usman in the first round to the shock of the fans in attendance.
Usman from there was dominant producing multiple takedowns to regain the lead on the judges' scorecard.
Edwards in the fifth round was, however, able to produce a headshot kick to knock Usman out and become the new UFC welterweight champion.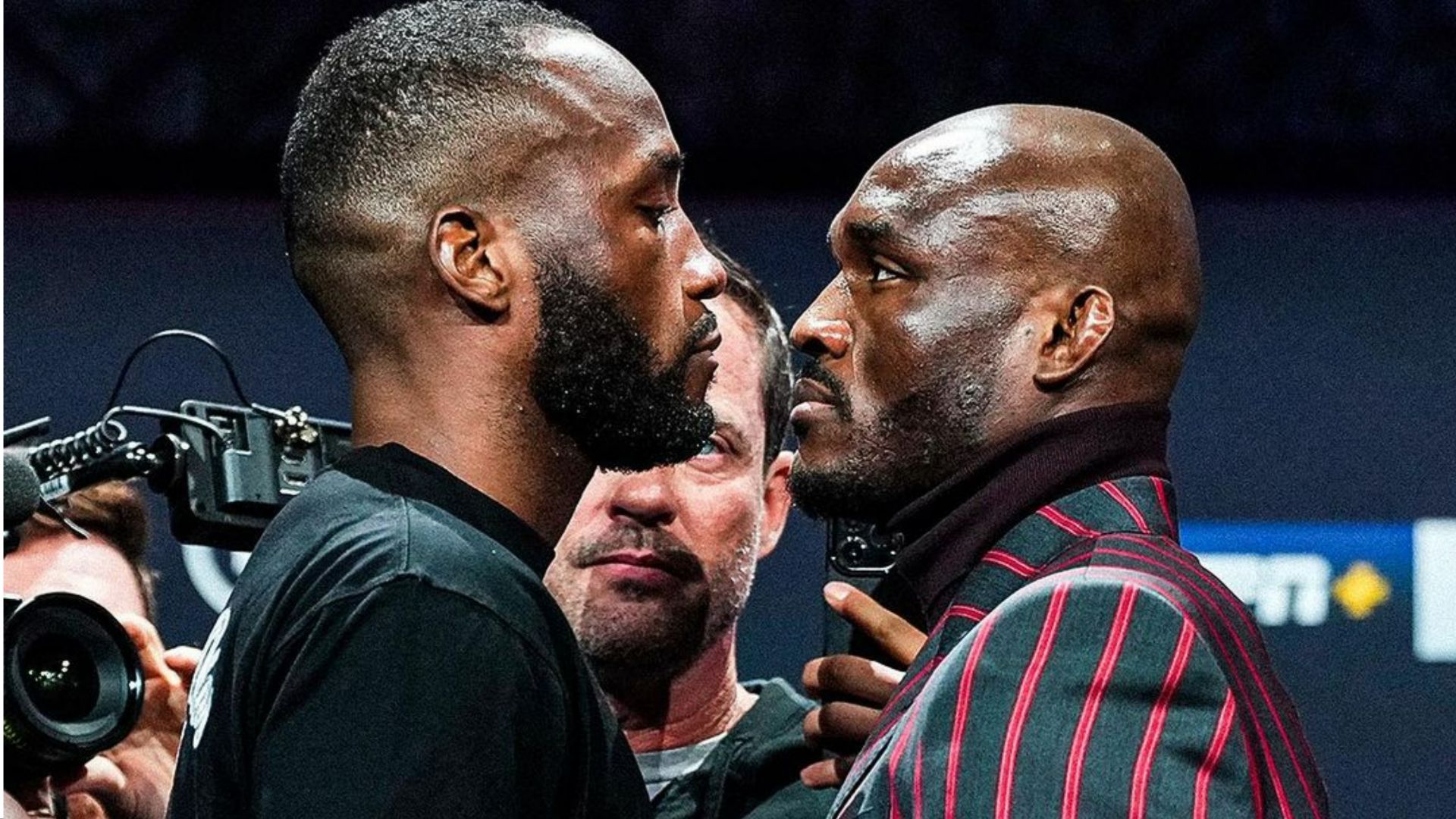 Time and where to watch Usman vs Edwards
Usman and Ewdards have given their assessment of the fight at the press conference and have both made weight for the main event.
Usman and Edwards will face off in the main event scheduled for 11:59 Nigerian time. It will be available on the cable network, Supersport on DSTV.
The fight between Usman and Edwards will take place at the O2 Arena in London, United Kingdom on Saturday, March 18, 2023.
Related content