Nigerians have begged popular musician Burna Boy to stay off Chelsea women and Lioness star Lauren James.
Lauren James hit the headlines during the Women's World Cup after stepping on Super Falcons star Michelle Alozie.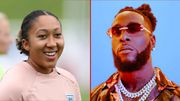 Chelsea and England star Lauren James has revealed she would love to spend time with Nigerian superstar Burna Boy.
According to reports, the England star asked the Grammy Award winner Burna Boy to come over to her place for dinner.
James' request for dinner has made Nigerians issue a warning to Burna Boy not to get close to the Chelsea star.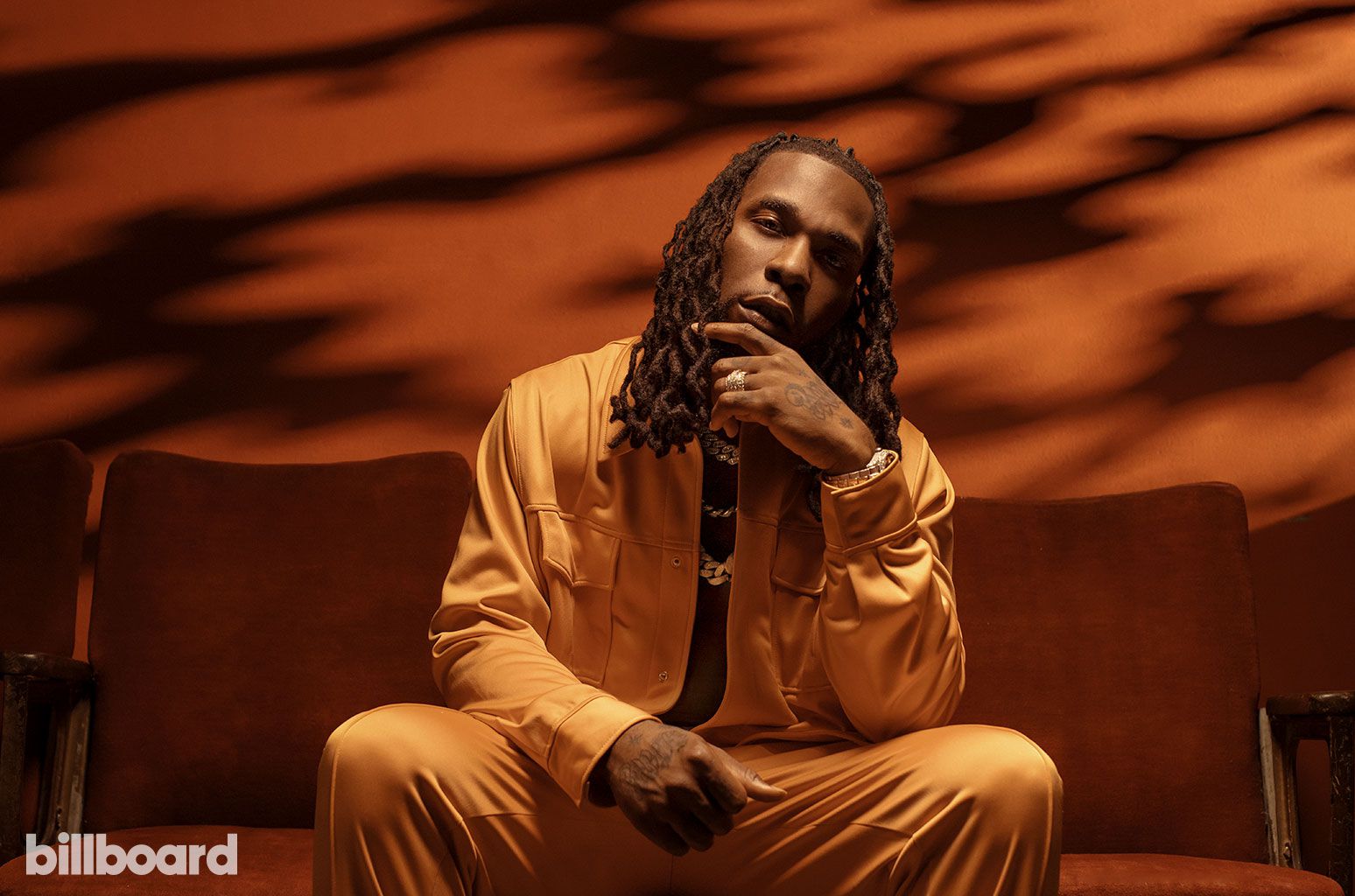 Nigerians react to James' request
According to reports from Pulse Sports, Lauren James recently asked Burna Boy on a dinner date at her place.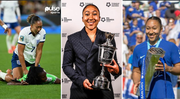 Rising from the ashes of being sent off against Nigeria at the World Cup, Chelsea's Lauren James has been crowned the PFA Women's Young Player of the Year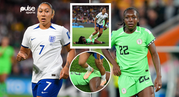 England star Lauren James was sent off for stamping on Nigeria's Michelle Alozie during their FIFA Women's World Cup round of 16 clash.
The Chelsea star's request has led to many reactions on social media, with fans begging the musician not to date the England star.
The Nigerian artist who is also known as Odogwu has not responded to her request but Nigerians are already throwing caution to the wind.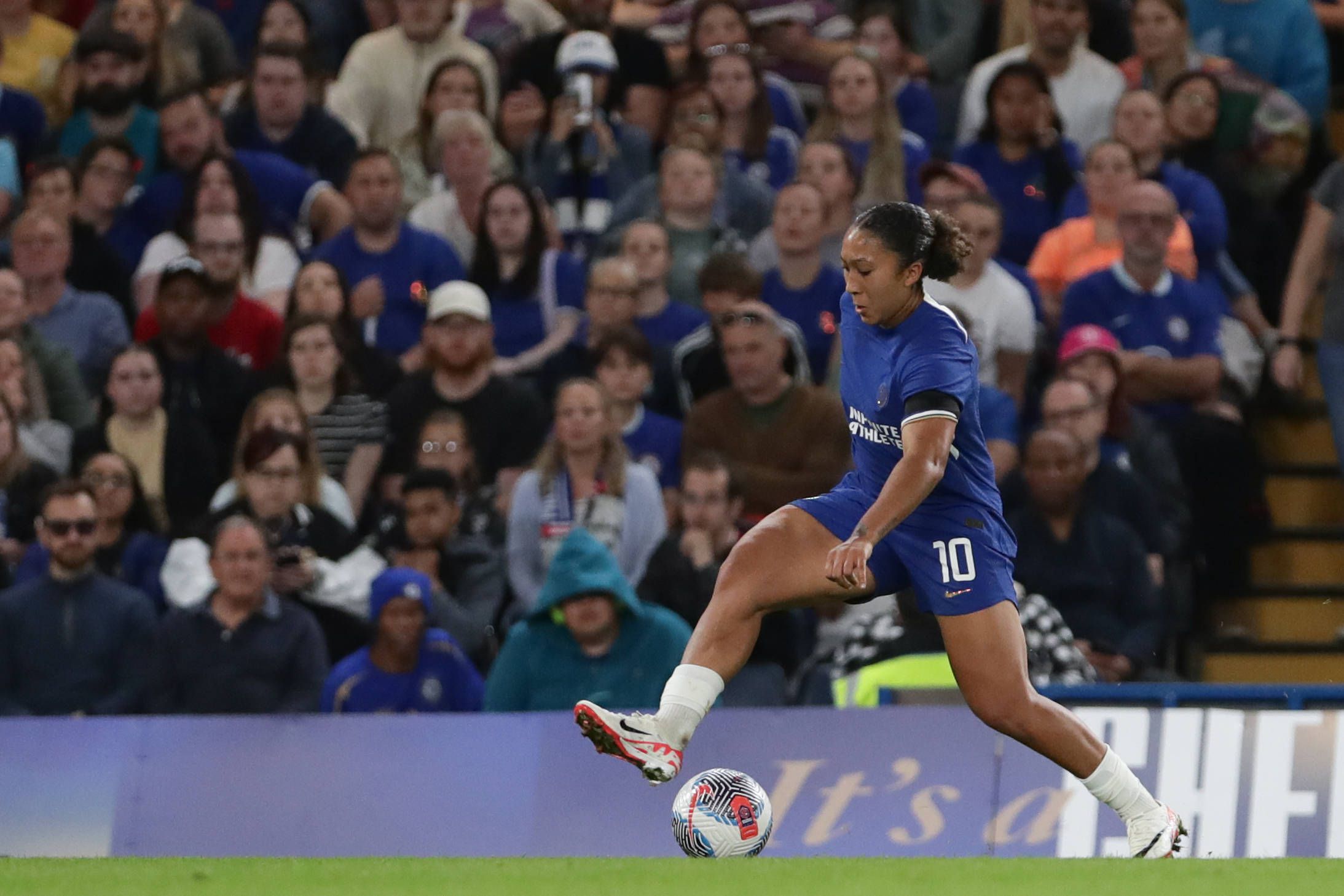 Fans have asked that the musician should stay away from the Chelsea star if he doesn't want to get stepped on.
Burna Boy fans have told their stan to look at what James did to Alozie and if he is not careful she will also step on him.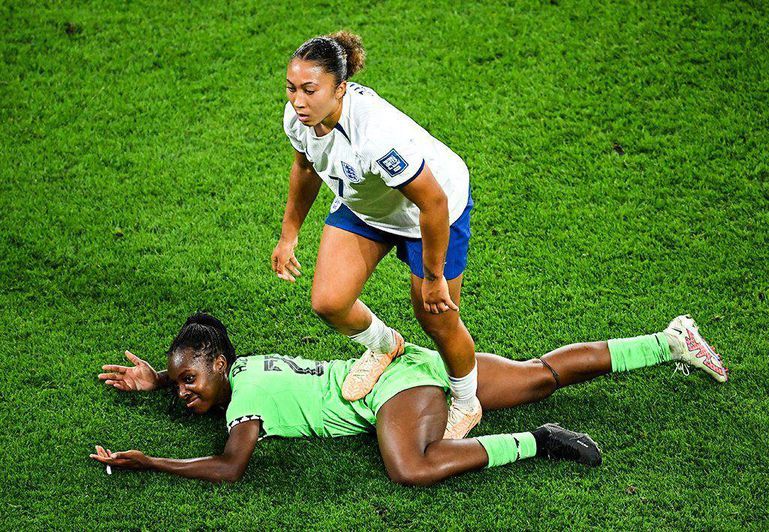 One of Burna Boy's fans said, "She will step on your head"
Another replied, "Burna how many times have I called you, remember what she did to our Nigerian sister o."
Another fan commented, "You get plan abi? But it won't work for you. You wish to set him up and step on him like you did to Alozie, I know you."
One fan said, "Ask about the last Nigerian she met. She go match in back."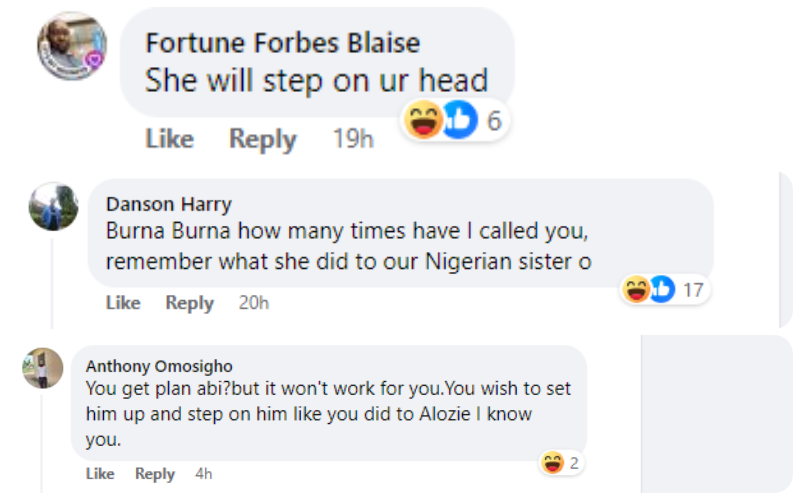 Many reactions continue to pop up on social media as Nigerians advise Burna Boy not to make a move on Lauren James.