Osimhen made Nigerians all over the world proud after his 8th place finish at the 2023 Ballon d'Or Awards presented by France Football.
Super Eagles of Nigeria striker Victor Osimhen is currently in the headlines over his remarkable finish at the 2023 Ballon d'Or Awards.
The 24-year-old Napoli hero finished 8th place, as the highest African at this year's edition presented by France Football.
Osimhen helped Napoli to a historic Scudetto in the 2022-23 season - their first in 33 years.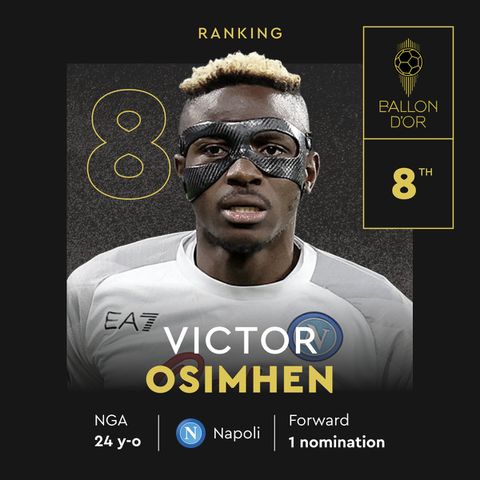 The former Lille striker has since seen his stocks rise as one of the hottest strikers in the world.
However, the Nigeria international was notably absent from the gala which was held at the Théâtre du Châtelet in Paris, France, on Monday night, leaving fans wondering why the poster boy of the Super Eagles was missing from the star-studded glitz and glam of the red carpet.
Revealed: Why Victor Osimhen did not attend the 2023 Ballon d'Or Awards ceremony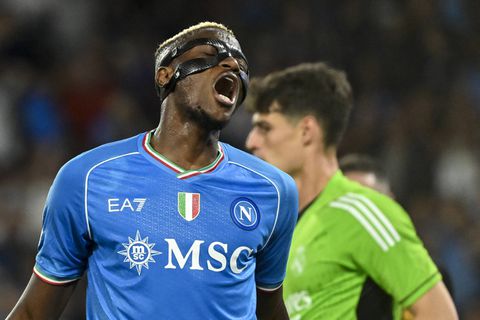 Pulse Sports gathered that Osimhen was, in fact, slated to attend the annual gala on Monday night despite currently being on the sidelines over an injury he sustained while on duty for the Super Eagles.
Osimhen was forced to leave the pitch during Nigeria's friendly match against Saudi Arabia, which ended in a 2-2 draw.
While Napoli did not provide an exact date for Osimhen's return, reports from Sky Sports Italia suggest that his hamstring injury typically require a recovery period of four to six weeks.
However, the Super Eagles star is understood to have waived the opportunity to be present at the Ballon d'Or awards night due to personal reasons, a source told Pulse Sports.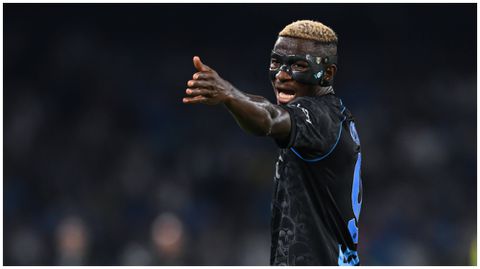 'He was aware of his 8th position in the Ballon d'Or rankings and couldn't be more proud. Unfortunately, he could not make the awards night due to personal reasons.'
While rumours suggested that the player's contract stand off with Napoli could have been one of the reason for his absence, sources close to the player assured those rumours were far from the truth, amid claims the player is no longer concerned about being the face of the Scudetto champions.
Osimhen was not present at the awards ceremony on Monday but his teammate and Serie A player of the year, Kvicha Kvarastskehlia attended the event.
Kvara graced the glamorous occasion with his newly-wedded wife Nitsa Tavadze.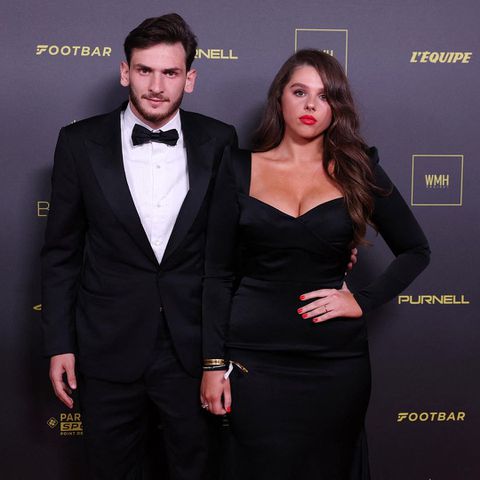 Osimhen has since been showered with praises by fans and supporters following the rankings revealed by France Football on Monday night.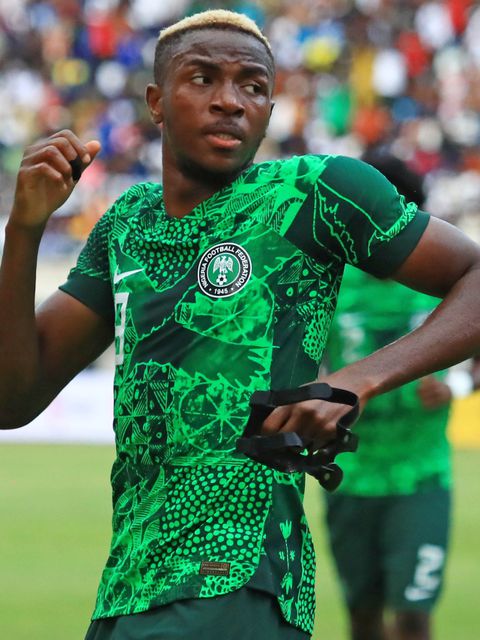 The 24-year-old striker became the first Nigerian ever to finish in the Top 10 of the Ballon d'Or rankings.
He is also the highest ranked African at the 2023 Ballon d'Or, ahead of Egyptian winger Mohamed Salah, Morocco's Achraf Hakimi and Yassine Bonou, and even Algeria's Riyad Mahrez.