Ex-Super Eagles and Chelsea superstar Mikel Obi creates ultimate 5-aside team but does not include any Nigerian player.
Nigerian football legend Mikel John Obi has listed his ultimate five-aside team which is unsurprisingly filled with players he played with for most of his storied career.
Speaking exclusively to Pulse Sports, Mikel gleefully assembled his fantasy five-a-side team which surprisingly did not feature any Nigerian player.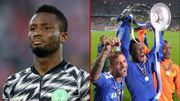 Former Chelsea and Super Eagles captain Mikel Obi has revealed the struggles he went through on his way to the top.
The former Super Eagles captain had a long and successful career with the senior national team, playing 91 games between 2005 and 2019.
However, none of his Super Eagles teammates over the years were considered good enough to make it into this five-a-side team which was also simultaneously a list of Mikel's favourite players.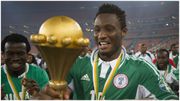 Nigeria Super Eagles icon John Mikel Obi believes that winning with the national team is difficult.
Mikel Obi's ultimate 5-a-side team
The anointed five for Mikel Obi as revealed exclusively to Pulse Sports includes four of his former Chelsea teammates and the legendary Lionel Messi.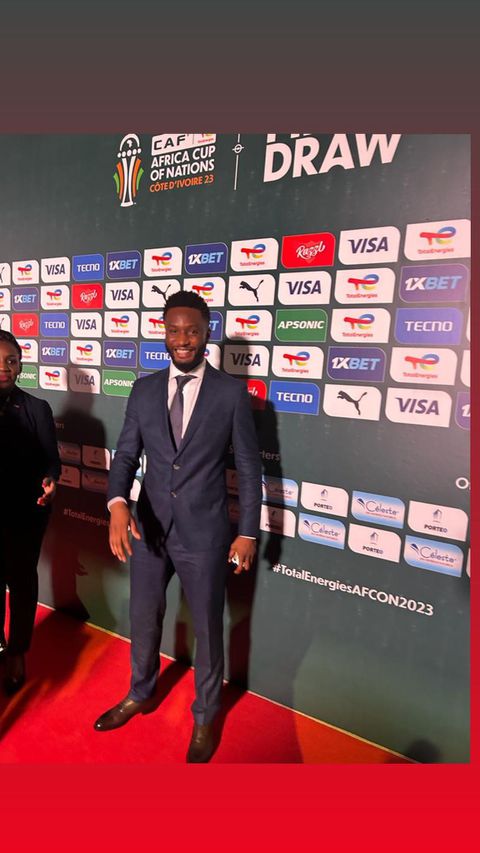 One Super Eagles player did almost make it as Mikel struggled to pick a goalkeeper but he eventually went with Petr Cech.
"Between Petr Cech and Vincent Enyeama, I played with Petr Cech for a long time so I have to go with Petr Cech," Mikel said in picking his goalkeeper.
He filled out the rest of the team, "I go with John Terry, Didier Drogba, Frank Lampard, Lionel Messi and myself."
Analysing Mikel Obi's 5-a-side team
The Chelsea bias is understandable from Mikel's perspective as he played most of his career there and made his name at Stamford Bridge from 2006 to 2017.
Cech and Mikel were teammates at Chelsea for nine years from when the Nigerian joined till the goalkeeper left for Arsenal in 2015.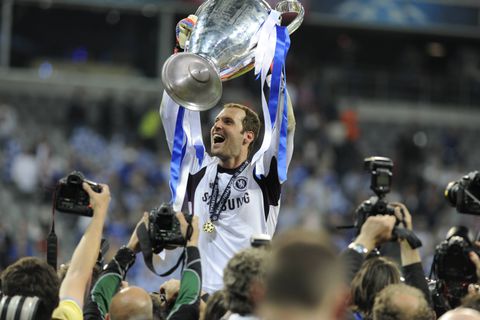 Mikel also met John Terry at Chelsea and they were teammates until Mikel left for Tianjin Teda in the Chinese Super League in January 2017 and Terry also left the club six months later.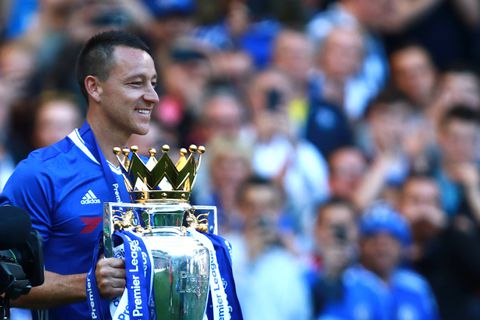 Mikel and Lampard were teammates at Chelsea from when he joined the club till Lampard left the club in 2014.
As for Didier Drogba, Mikel was his Chelsea teammate for six years till Drogba left the club in 2012 and then returned for one more season in 2014/15.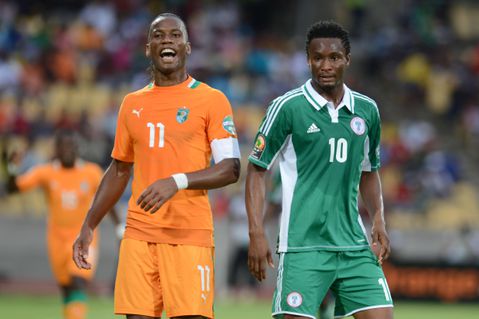 Lionel Messi is the only player on this list, Mikel did not share a team with but even then there is some history there as the pair were the top two players at the 2005 under-20 FIFA World Cup.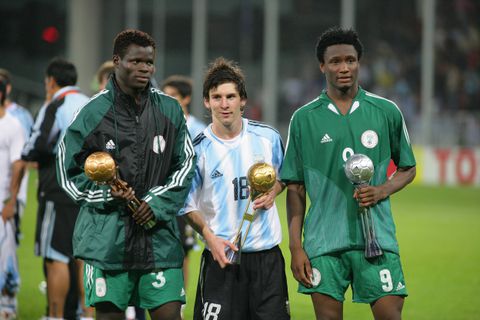 Mikel listed himself as the fifth outfield player on the team which would make for a strong line-up if they ever took to the pitch together.