Napoli superstar Khvicha Kvaratskhelia has shared an incredible story about the first time he met Lionel Messi at the 2023 Ballon d'Or in Paris.
Kvaratskhelia had an amazing debut season for Napoli last year and his fine performances saw him nominated for the Ballon d'Or, eventually finishing in 17th place.
The Georgian attended the ceremony in Paris where he had the opportunity to meet Lionel Messi, the eventual winner of the award.
The Napoli man narrated in an interview with Georgian journalist Andro Kheladze, what it felt like meeting Messi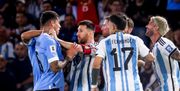 Ballon d'Or winner Lionel Messi was seen choking an opponent during Argentina's loss to Uruguay in the South American World Cup qualifying match
Napoli's Kvaratskhelia on meeting Lionel Messi
"Meeting Messi was history for me, maybe you would not believe me if I told you the story. Messi changed completely for me after that as a person.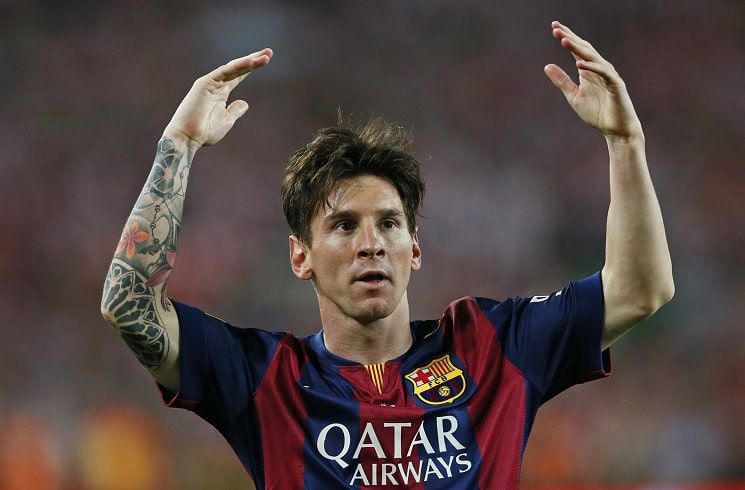 "Of course, I knew him as a player and it's very hard to find a player like him in the whole history of football."
"Well, we were sitting at the gala during one of the pauses of the ceremony. He was sitting on the right side from me. Leo suddenly stood up and I didn't have an idea why he stood up and where he was going as we were warned to stay seated during the pauses." He continued:
"He walked directly towards me, I didn't know what was happening and suddenly he gave me a hand to shake. I got so confused, that I stood up instantly and shook his hand. After this, he greeted me and walked back to his seat.
"After this, I don't know he got my huge respect, player like him to stand up to say hello to, it was crazy. He is an amazing person and I respect and appreciate him a lot."