Here are some top facts about Megan Rapinoe, the American activist and football legend who doesn't believe in God.
American women's soccer legend Megan is once again in the headlines.
The former Ballon d'Or winner and USWNT icon sparked controversy after declaring that her brutal injury "is proof God doesn't exist".
The 38-year-old activist and former footballer was forced off injured after just three minutes for OL Reign in their 2-1 defeat to Gotham FC in the NWSL Final.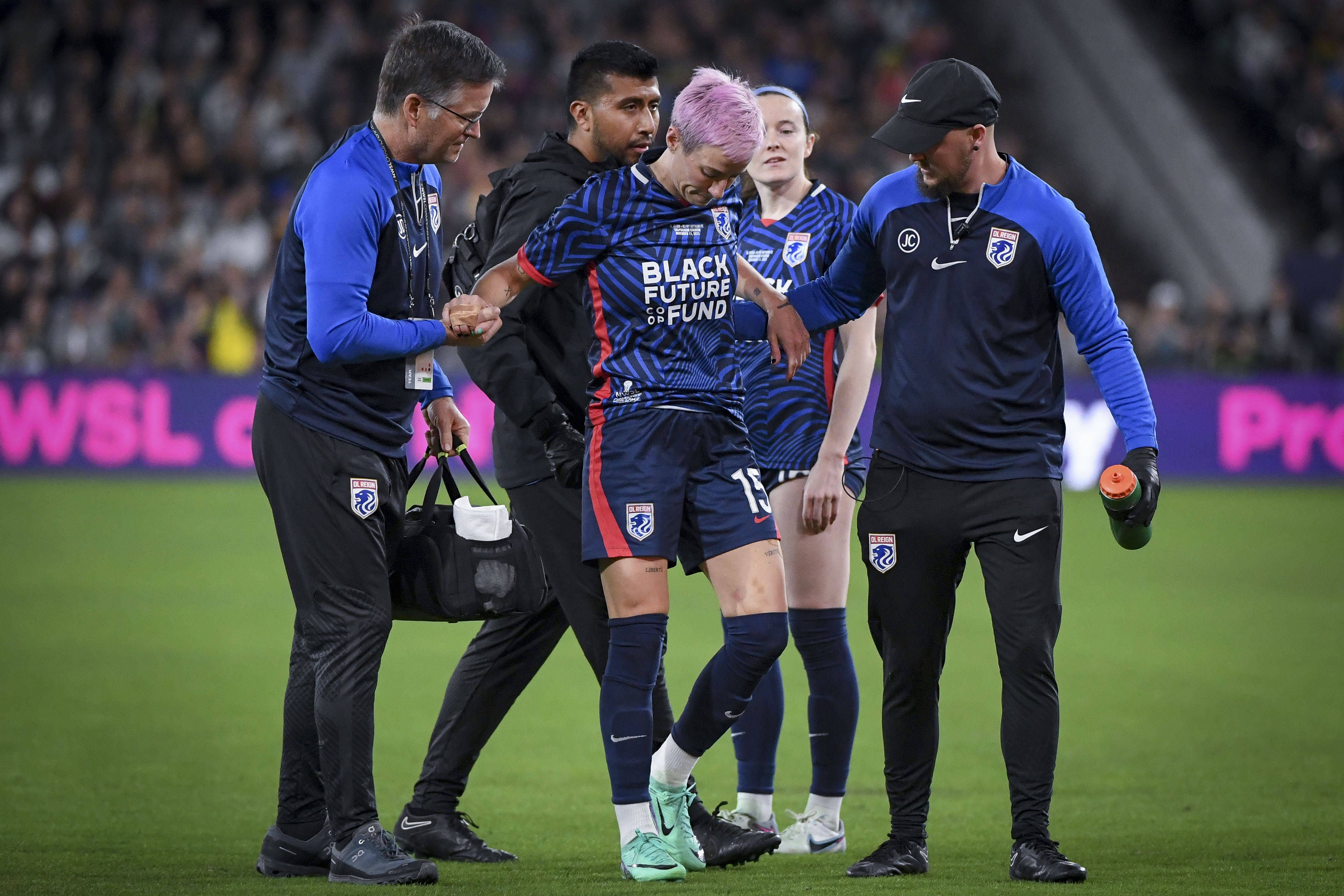 Rapinoe looked to have suffered a torn Achilles tendon in what was her final competitive match on Saturday (November 11) after announcing her retirement.
The former winger has enjoyed an illustrious career in the sport that saw her win gold with the national team at the 2012 London Summer Olympics, 2015 FIFA Women's World Cup, and 2019 FIFA Women's World Cup.
In this article, Pulse Sports will reveal details about Megan Rapinoe, who is widely regarded as one of the most successful female soccer players of her generation.
Megan Rapinoe: 13 Amazing facts about World Cup winner who rebuked God
1. Who is Megan Rapinoe?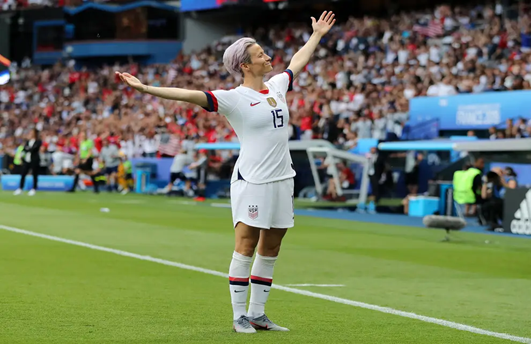 Megan Anna Rapinoe is an American progressive activist and former professional soccer player who last played as a winger for OL Reign of the National Women's Soccer League (NWSL), as well as the United States national team.
She previously played for the Chicago Red Stars, Philadelphia Independence, and MagicJack in Women's Professional Soccer (WPS), as well as Olympique Lyon in France's Division 1 Féminine.
She is the first player, male or female, to score a goal directly from a corner at the Olympic Games, having done so twice.
As of 2023, Megan Rapinoe is considered as one of the most influential female footballers in the world.
2. Megan Rapinoe Age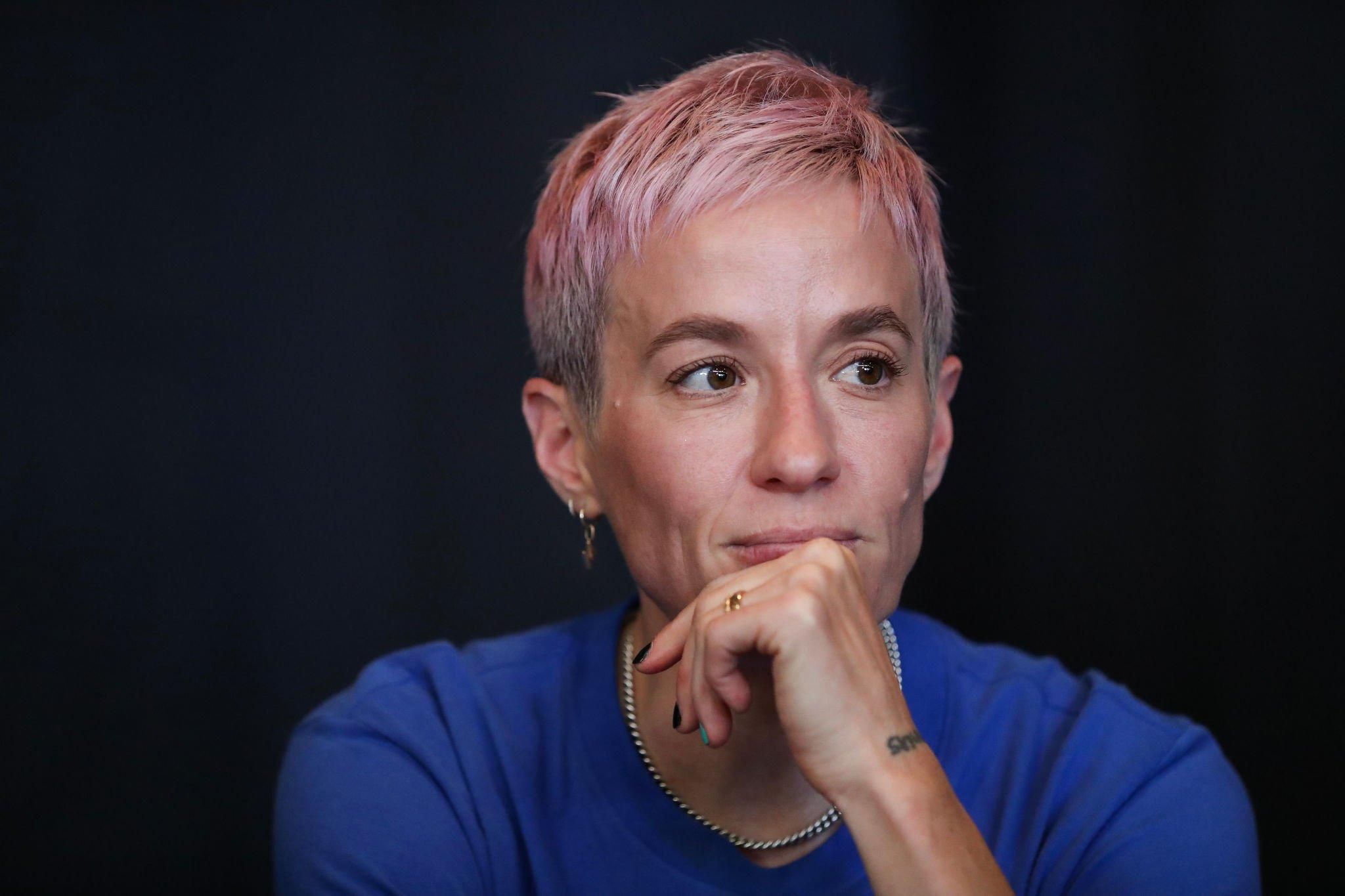 Rapinoe was on July 5, 1985, in Redding, California, United States.
As of 2023, she is 38 years old.
She grew up with her parents, Jim and Denise, and five siblings, including her fraternal twin sister Rachael Rapinoe, who was formerly a footballer.
She grew up idolizing her older brother Brian and started playing soccer at age three after watching him play the sport.
3. She has Italian ancestry
Megan Rapinoe has Italian ancestry (from her paternal grandfather) and Irish ancestry.
4. She was a stellar athlete in high school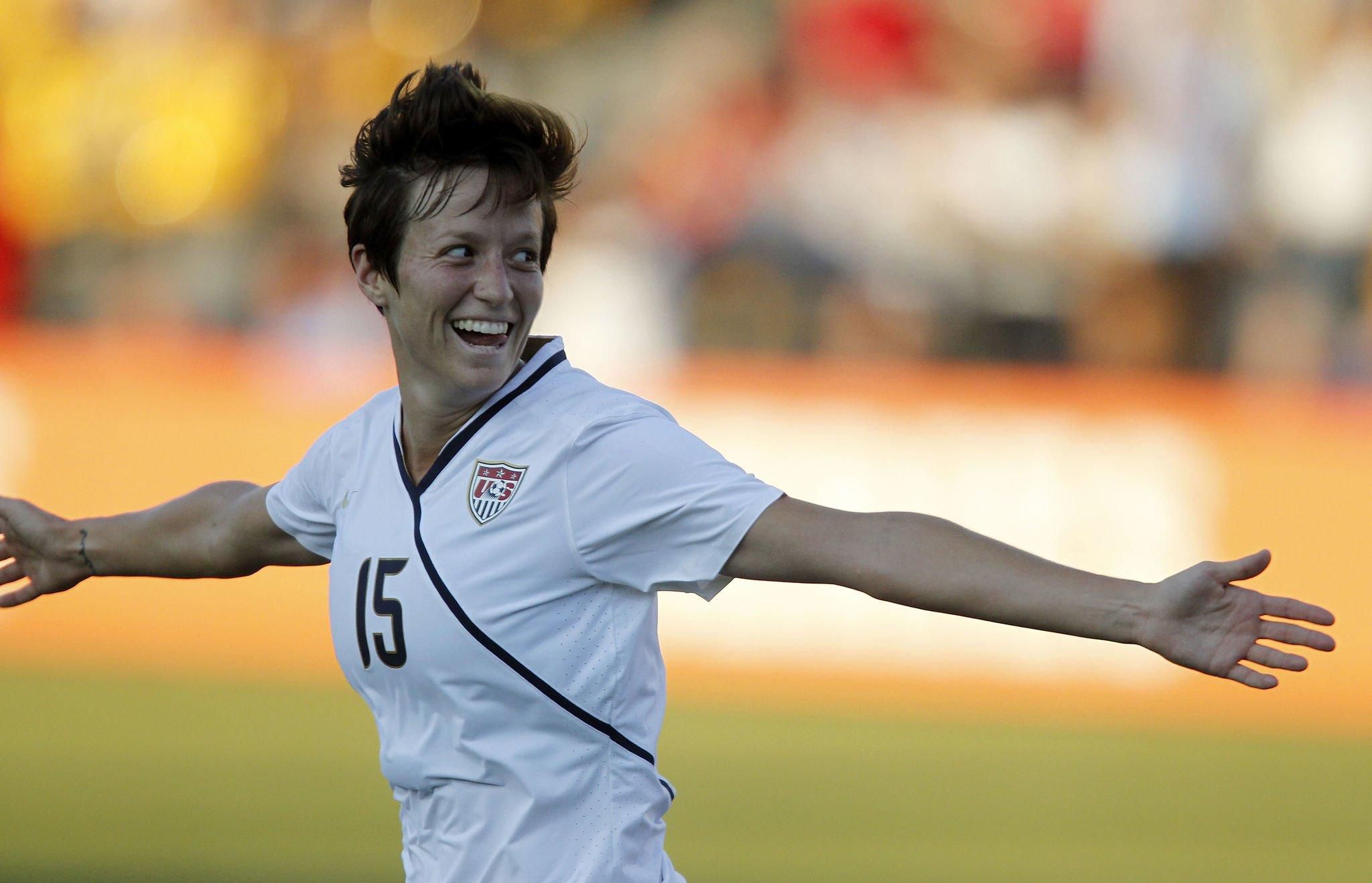 Rapinoe spent most of her youth playing with teams coached by her father until high school.
She competed in track as a freshman and sophomore; competed in basketball as a freshman, sophomore, and senior; and was on the honor roll every semester of high school.
Rapinoe was named Parade and National Soccer Coaches Association of America (NSCAA) All-American as a junior and senior.
5. She won the Golden boot and Golden Ball at the 2019 FIFA Women's World Cup at age 34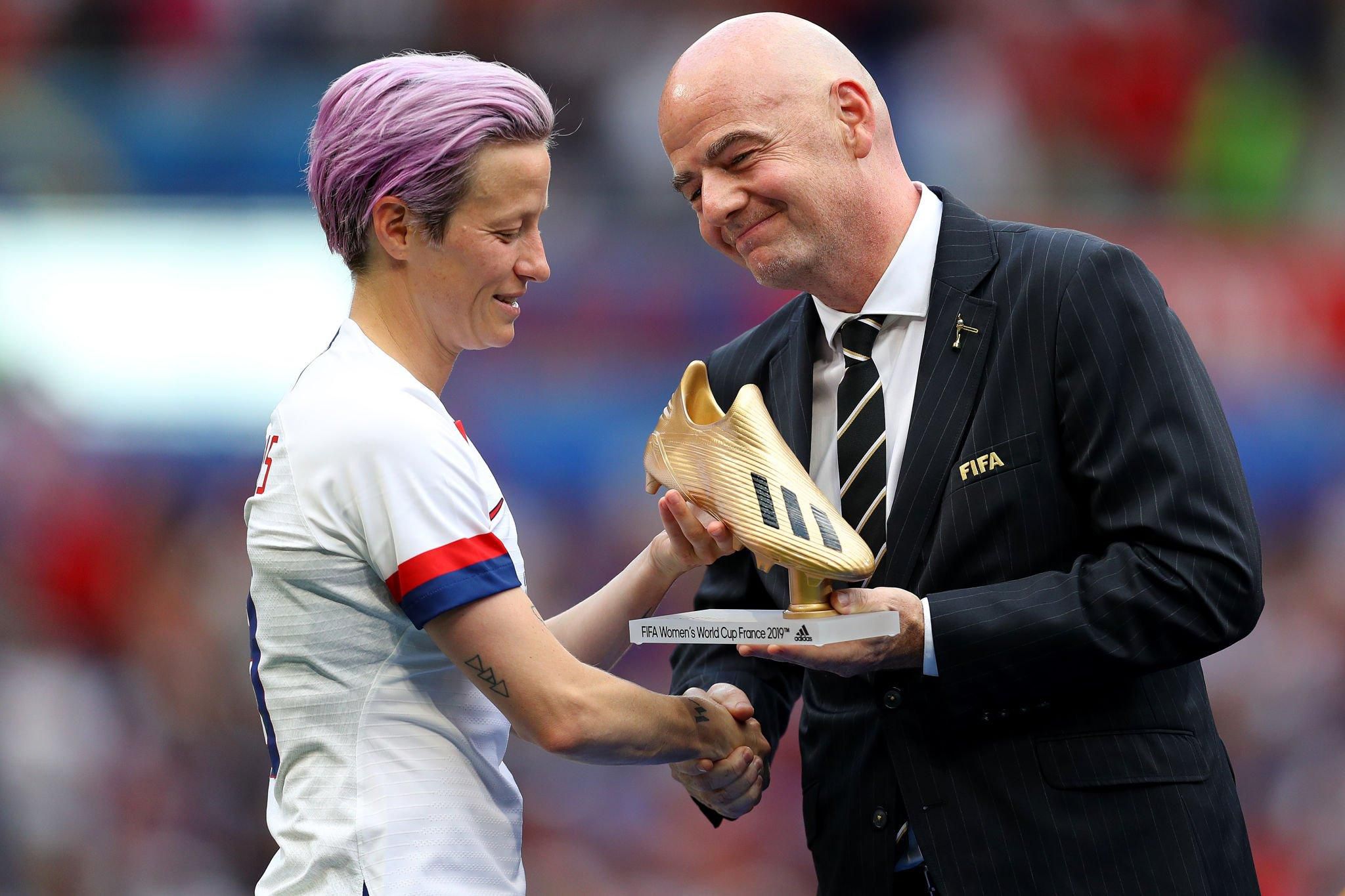 Rapinoe was named to the United States' 2019 FIFA Women's World Cup roster in May 2019; it was her third World Cup appearance.
At age 34, Rapinoe was the oldest woman to score in a World Cup final and was named Player of the Match.
She was awarded the Golden Boot as the top scorer in the tournament with six goals (the second American to do so after Michelle Akers in 1999), having played fewer minutes than her teammate Alex Morgan and England's Ellen White, who also recorded six goals.
Rapinoe also earned the Golden Ball award as the best player at the tournament.
6. She is a Ballon d'Or and FIFA The Best Winner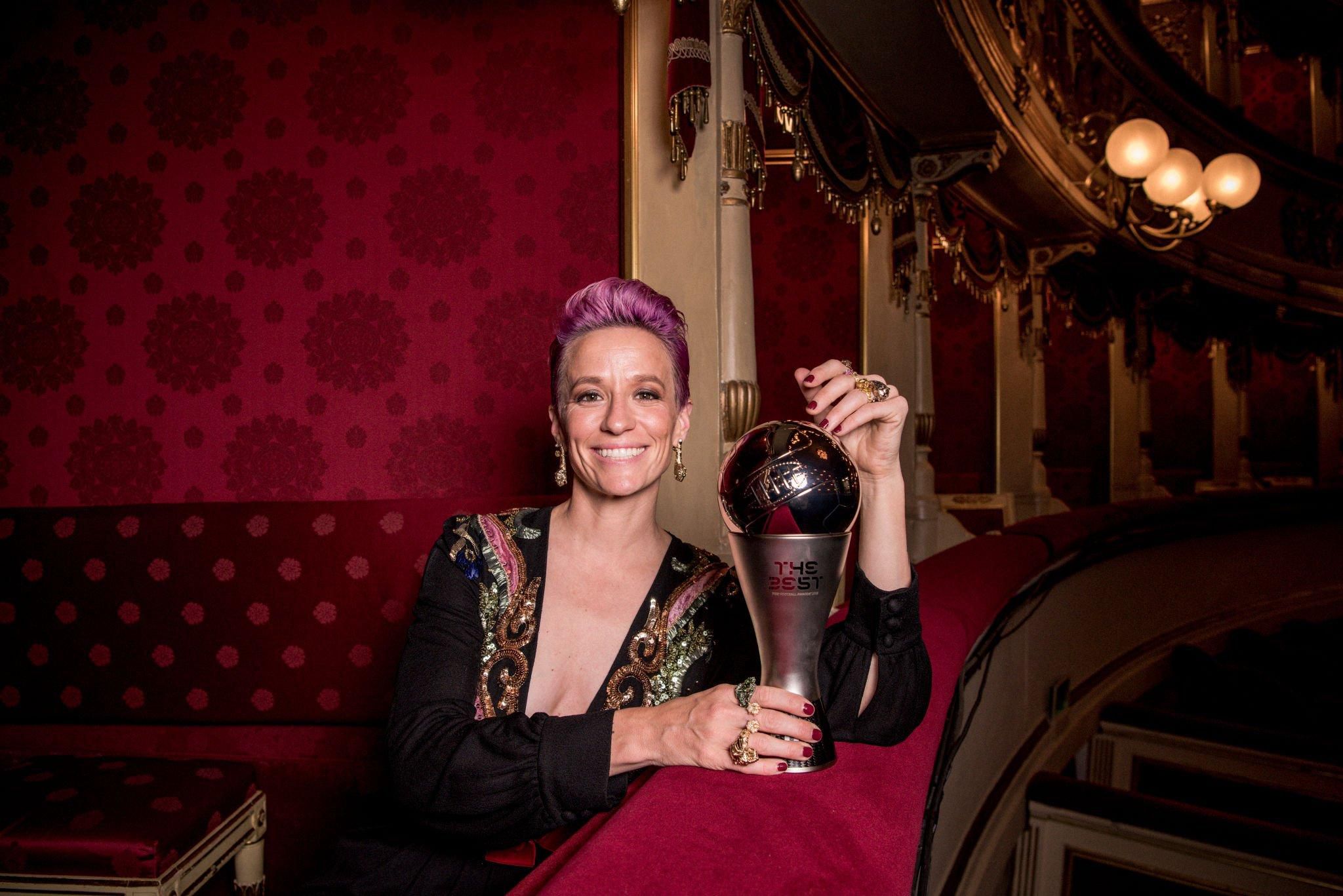 After a remarkable performance at the 2019 FIFA Women's World Cup in France, Rapinoe was awarded the women's Ballon d'Or award and FIFA The Best Women's player award.
The same year, she was Sports Illustrated's Sportsperson of the Year.
7. She is an activist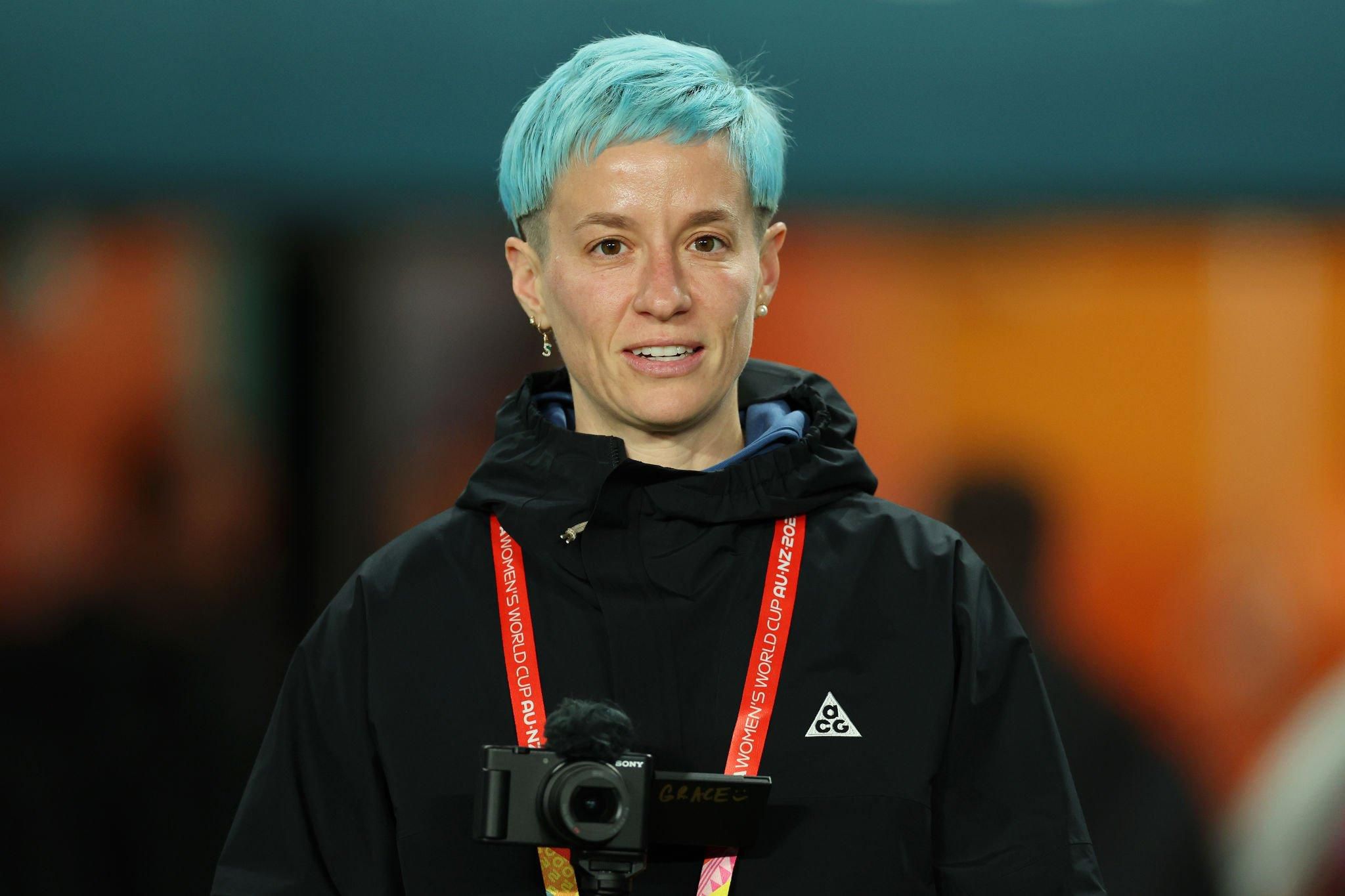 On September 4, 2016, during a game in Chicago against the Red Stars, Rapinoe knelt during the national anthem in solidarity with Colin Kaepernick, the San Francisco 49ers quarterback who refused to stand during the anthem to protest racial injustice and minority oppression.
During the 2015 World Cup, she stood in silence for the national anthem.
She spoke out against the use of stadiums with artificial turf, its first use in a senior women's or men's World Cup tournament.
Rapinoe has been involved in the women's team's equal pay complaint to the Equal Employment Opportunity Commission since at least 2016.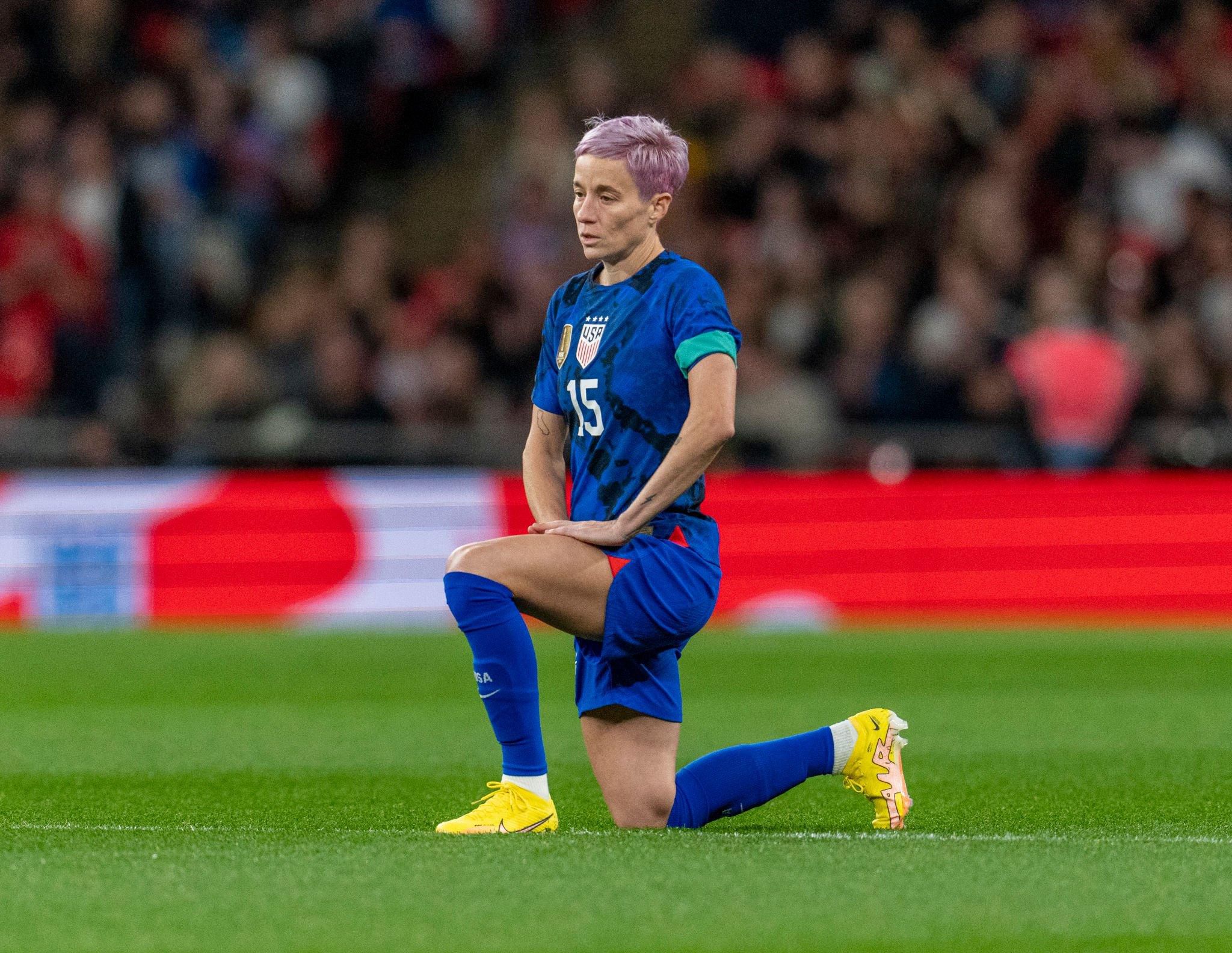 In March 2019, she, along with 27 of her US Women's soccer teammates filed a lawsuit against the United States Soccer Federation accusing it of gender discrimination, hoping to achieve equal pay.
Rapinoe has been a longtime advocate for the inclusion of transgender women in women's sports, and has characterized the issue as being part of a larger effort to "legislate away people's full humanity".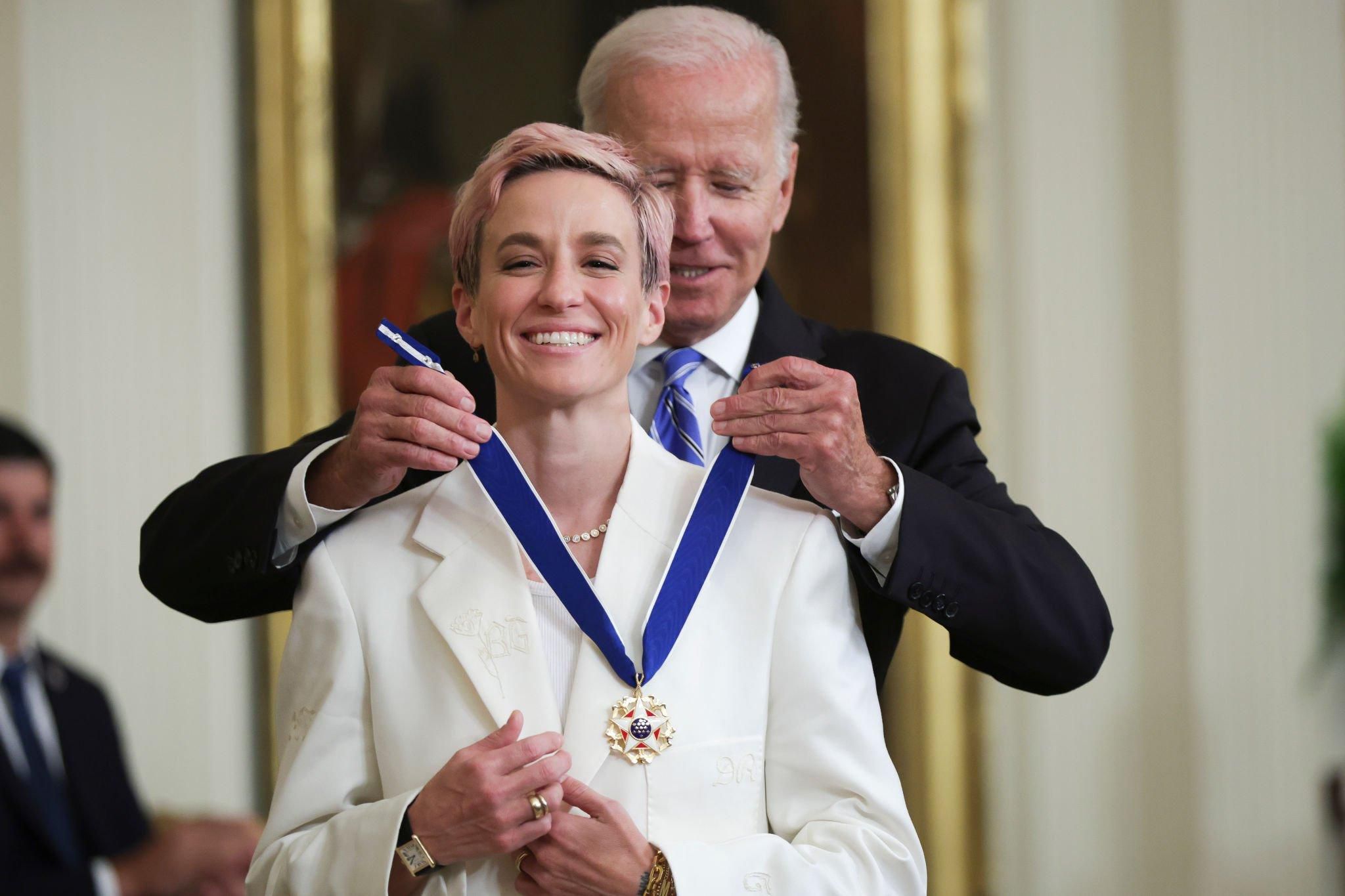 For her dedication to the LGTBQ community, minority rights and women's rights, Joe Biden awarded the Presidential Medal of Freedom to Megan Rapinoe.
8. Megan Rapinoe relationship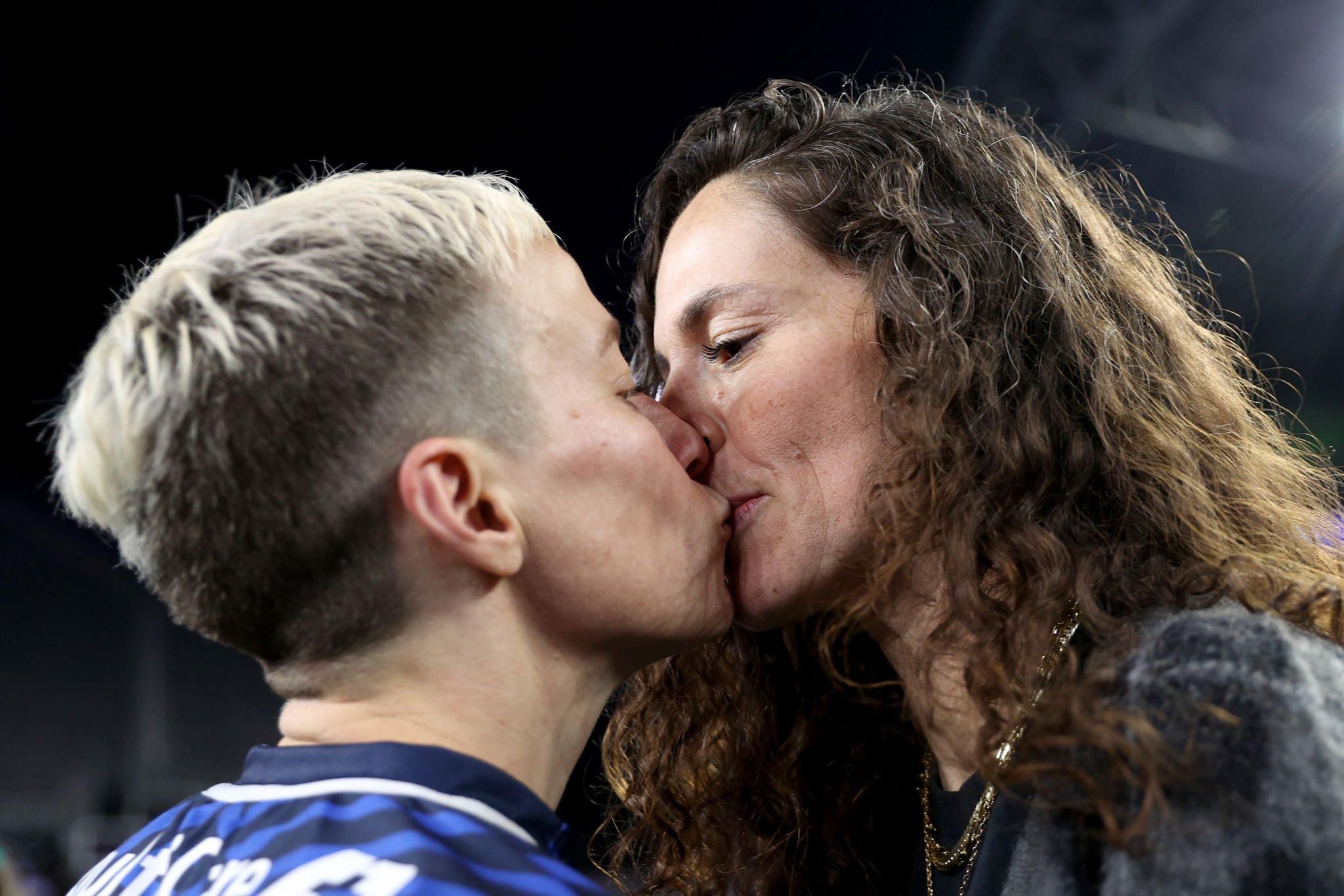 Rapinoe has stated that she knew that she was a lesbian by her first year in college.
She publicly came out in the July 2012 edition of Out magazine, stating that she had been in a relationship with Australian soccer player Sarah Walsh since 2009.
After approximately five years together, Rapinoe and Walsh ended their relationship in 2013. Rapinoe later dated Sub Pop recording artist Sera Cahoone.
Rapinoe and Cahoone announced their engagement in August 2015.
However, in January 2017, Rapinoe stated that their wedding plans were on hold.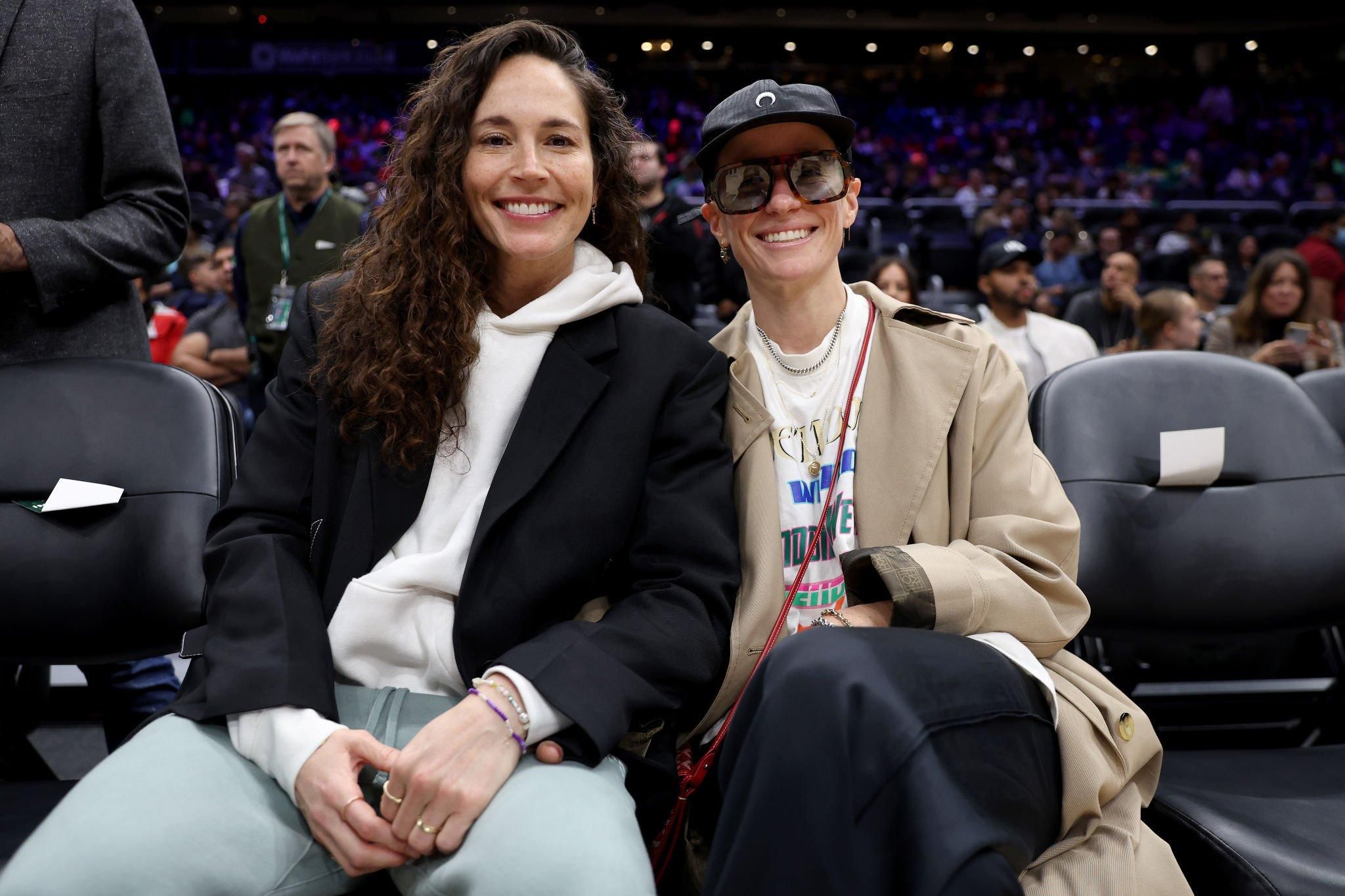 On July 20, 2017, Rapinoe and basketball player Sue Bird of Seattle Storm confirmed that they had been dating since late 2016.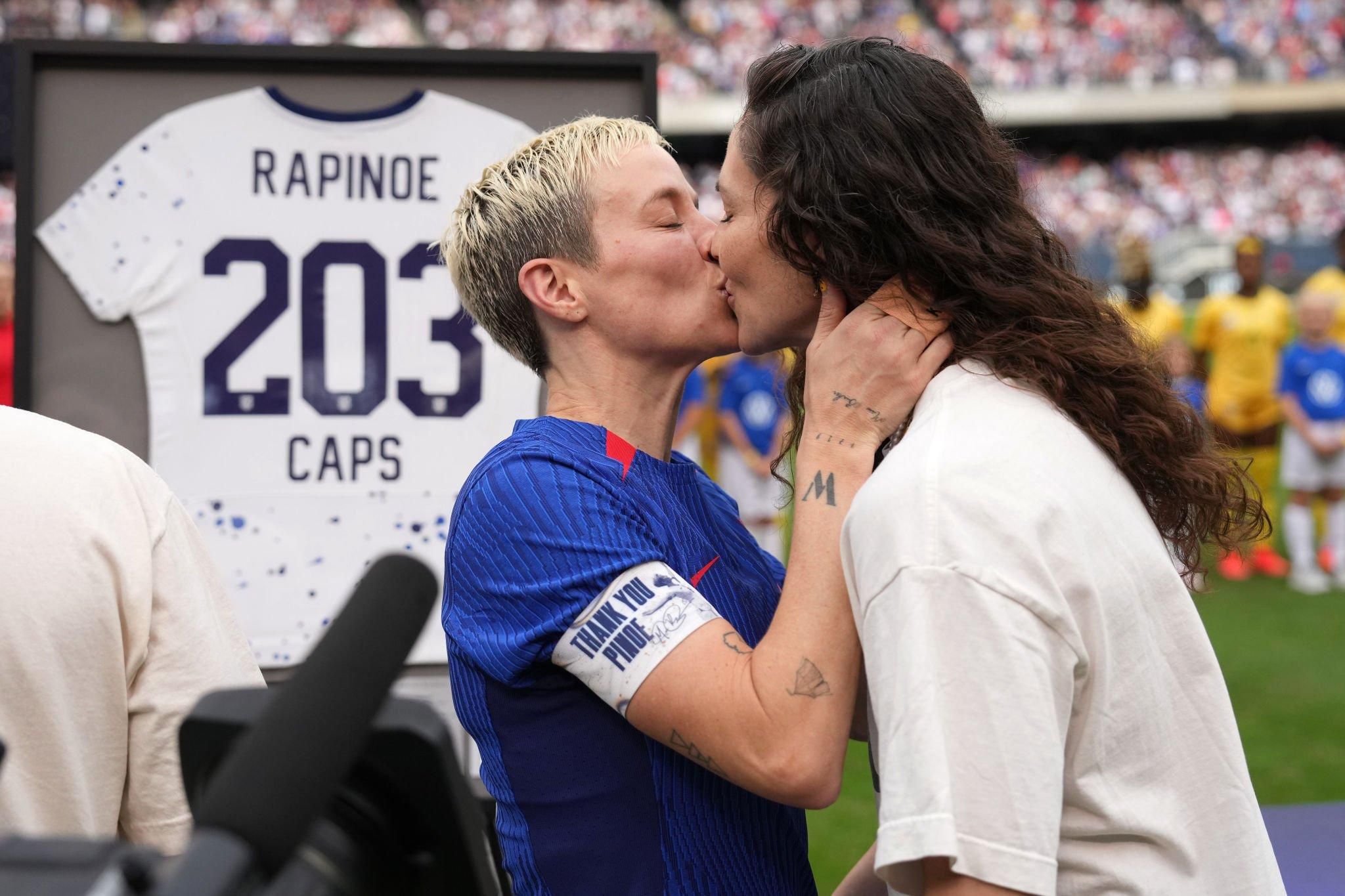 In 2018, Bird and Rapinoe became the first same-sex couple on the cover of ESPN's The Body Issue.
Two years later, they announced their engagement on October 30, 2020.
9. She is known for her philanthropy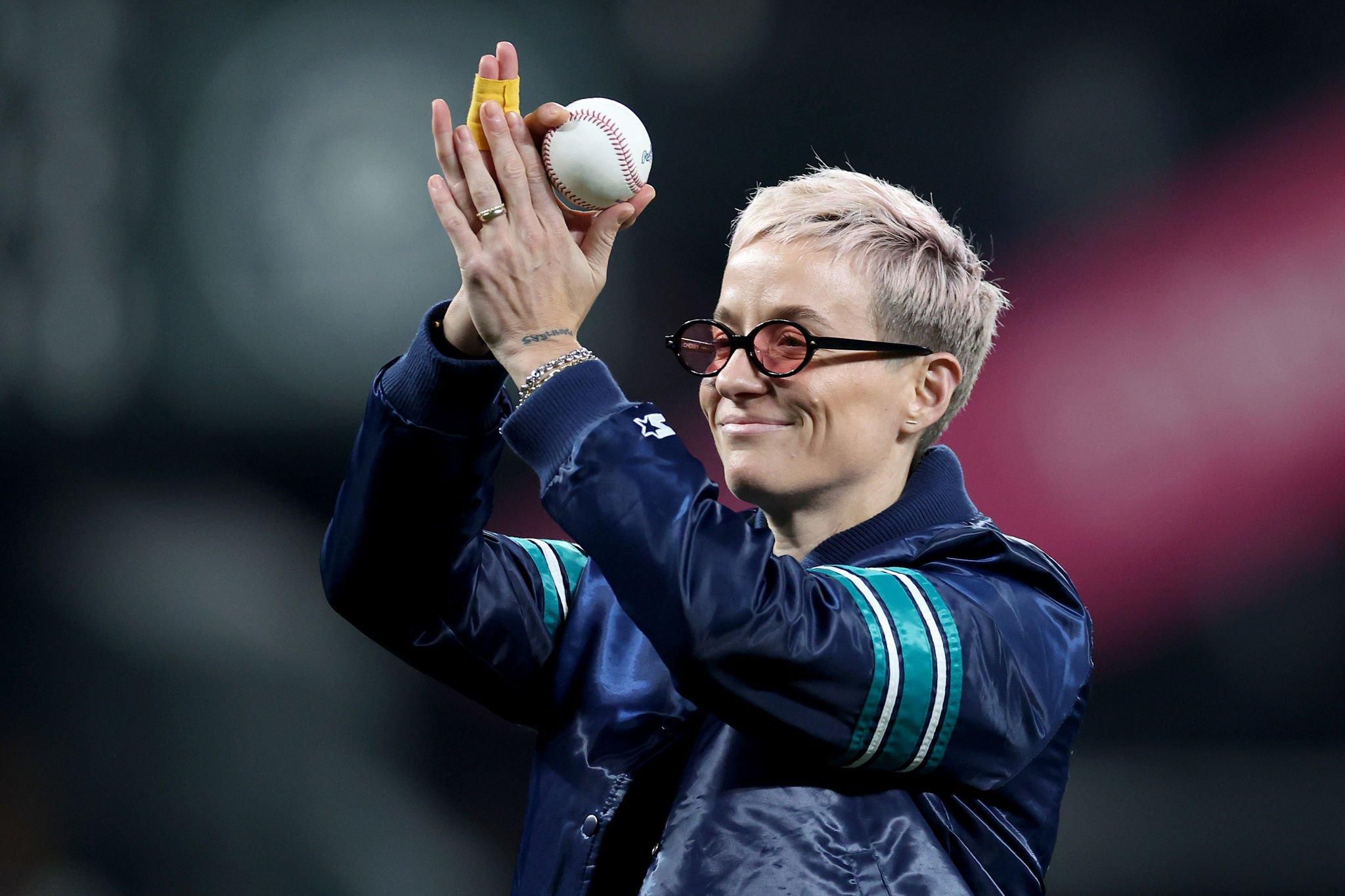 Rapinoe has done a lot of philanthropic work for the Gay, Lesbian & Straight Education Network (GLSEN) and the United States Olympic & Paralympic Committee.
In 2013, she became an ambassador for Athlete Ally - a nonprofit organization that focuses on ending homophobia and transphobia in sports.
10. Megan Rapinoe Endorsements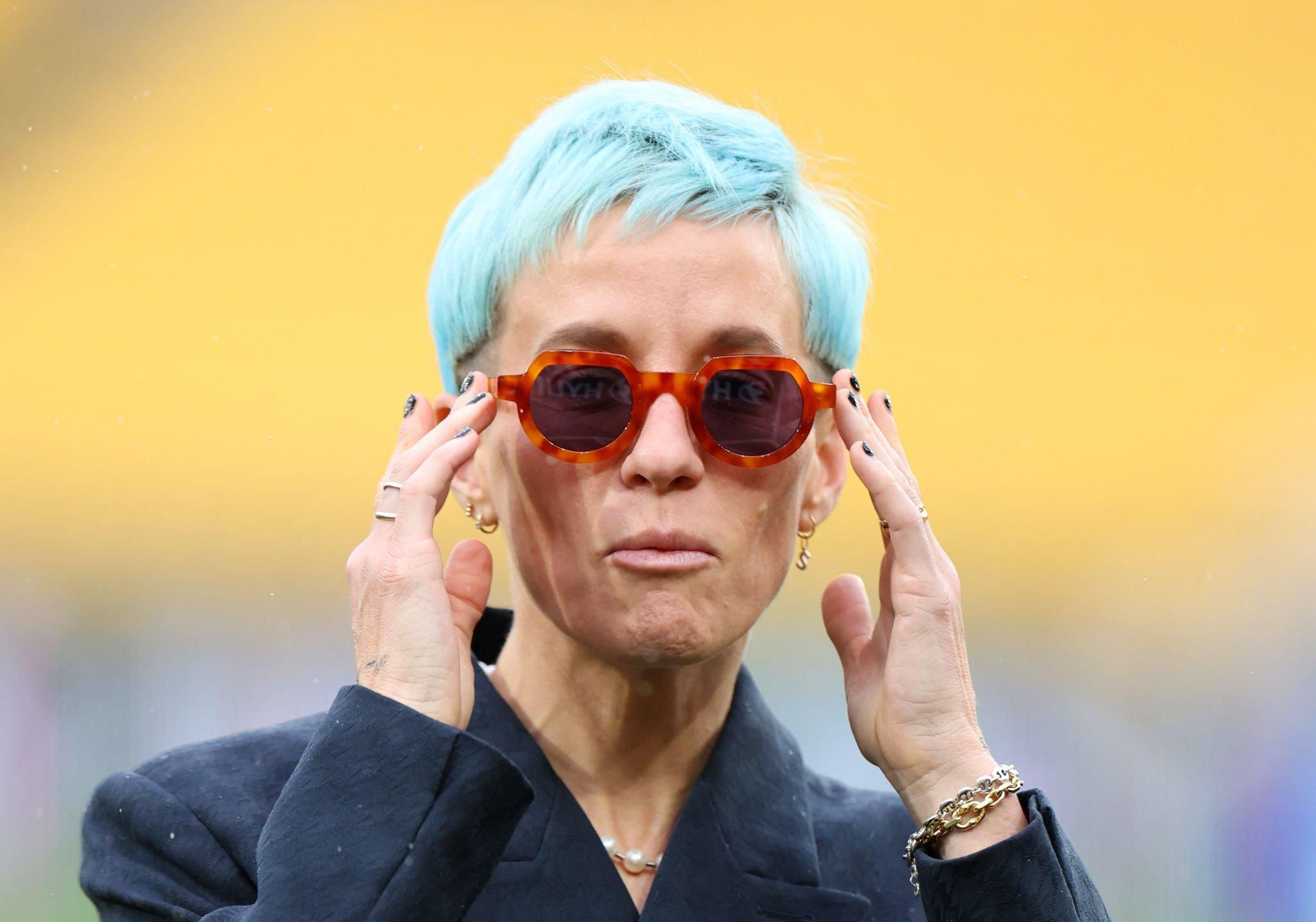 Rapinoe has been cited as one of the most marketable female athletes in the world and has bagged several endorsement deals throughout her career.
Rapinoe has signed endorsement deals with Nike and Samsung.
She has appeared in multiple commercials for Nike throughout her career.
She also appeared in advertisements for the clothing company Wildfang, Energy Brands' Vitamin Water, and began a partnership with medical device company, DJO Global.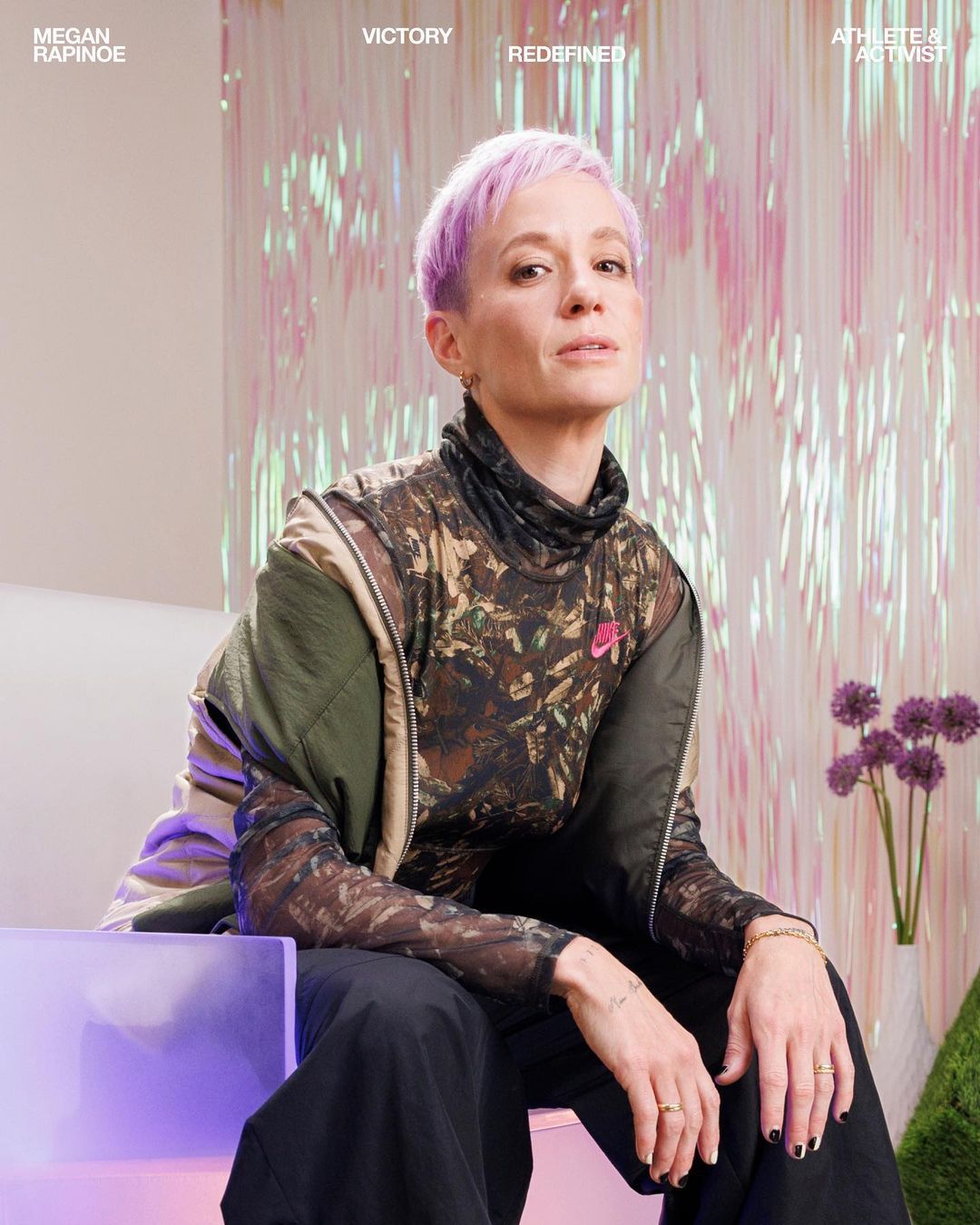 In 2016, she appeared in television commercials and print advertisements for The same year, she was featured in a Nike commercial starring Cristiano Ronaldo.
In 2019, she was sponsored by Procter & Gamble, BodyArmor,Hulu, LUNA Bar, and VISA.
In 2020, Rapinoe signed a contract to be the spokeswoman for international luxury fashion brand Loewe, and in 2022, Rapinoe designed her own logo and limited collection entitled "Victory Redefined" in collaboration with Nike.
In 2021, she was announced as one of the new faces of Victoria's Secret, and appeared in ads for Subway.
Rapinoe co-starred in a commercial for ESPN's SportsCenter in January 2023 with Becky Sauerbrunn and Sophia Smith.
In July 2023, she starred in a television commercial for Google Pixel, called "Legend".
11. Megan Rapinoe Social Media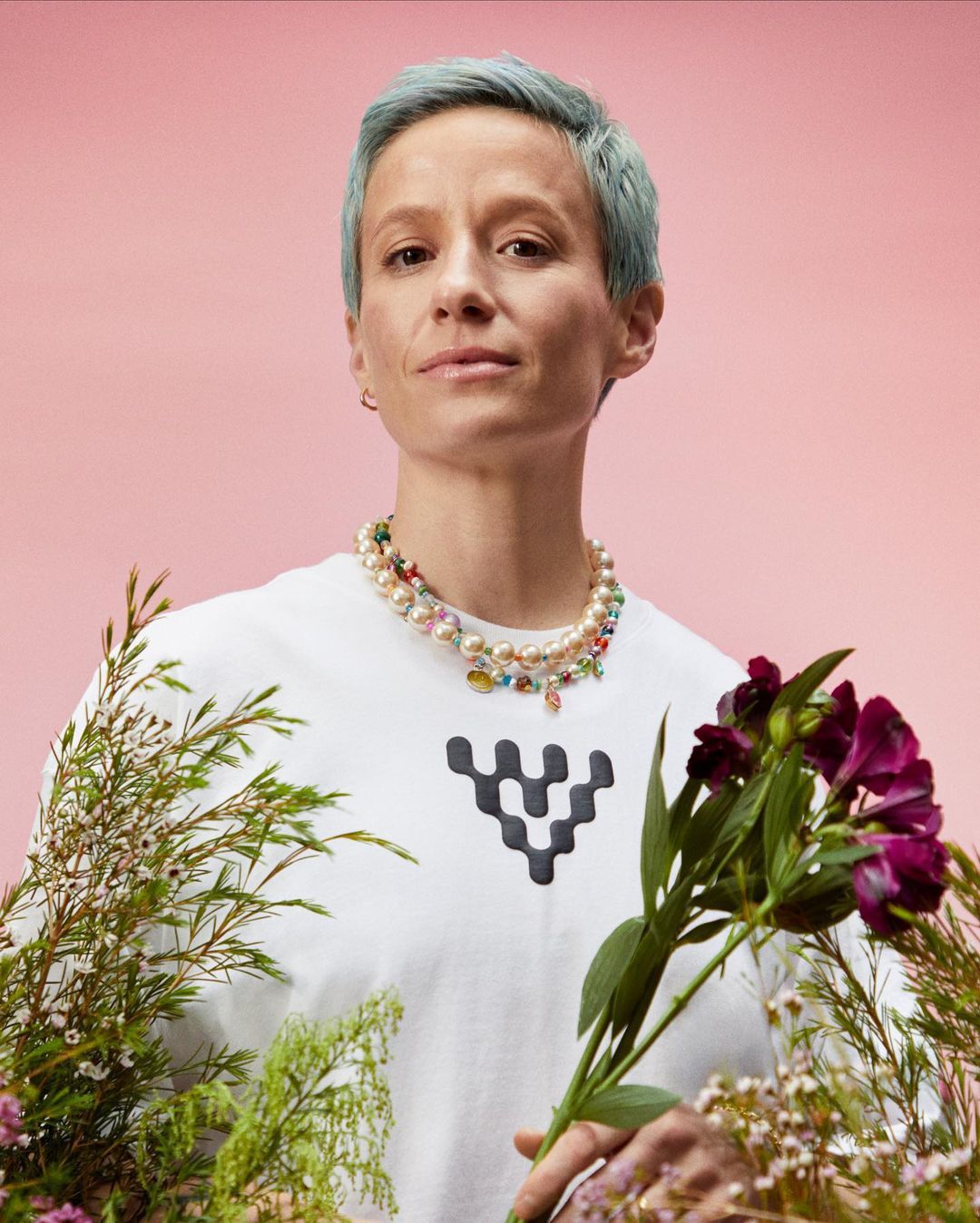 As stated earlier, Megan Rapinoe is one of the most influential female footballers in the world.
She has amassed a mammoth following on social media over the years due to her influence on and off the pitch.
Rapinoe currently has more than 2.1 million followers on Instagram, nearly 882K followers on X formerly known as Twitter, more than 725K followers on Facebook.
12. Megan Rapinoe Net Worth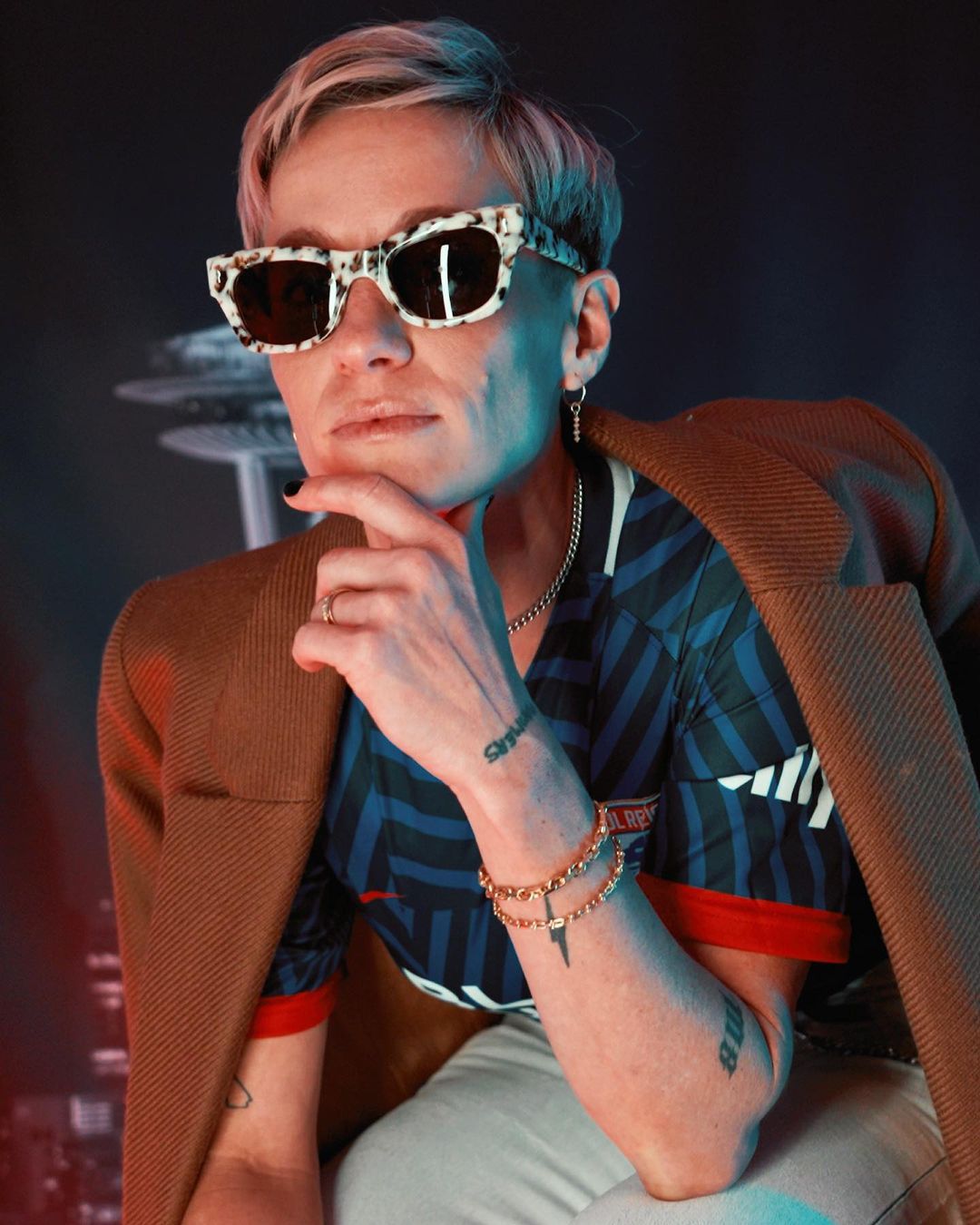 Rapinoe has a fortune from her football career on and off the pitch.
Forbes ranked her amongst the highest-paid players at the 2023 FIFA Women's World Cup in Australia and New Zealand.
Most of Rapinoe's wealth comes from her endorsements and sponsorships off the field as Forbes estimated her annual income from her deals off-the-pitch at US$6.3 million.
As of 2023, Megan Rapinoe's net worth is estimated at US$5 million as per figures from Celebrity Net Worth.
13. Her autobiography is a New York Times Best Seller
In November 2020 Rapinoe published her autobiography, One Life which details her early life, her career highlights and setbacks, her activism for racial and gender equality, and her personal relationships.
Interestingly, the book became a New York Times best seller and was optioned by Sony Pictures Television.