As one of Africa's most successful nations, Nigeria has paraded an array of formidable footballers throughout history. Here are the country's 10 greatest male footballers of all time, in descending order.
The criteria and methodology for this ranking of the greatest Nigerian footballers can be found here.
10. Jay-Jay Okocha
In order to sign Jay-Jay Okocha—entry number ten on the greatest Nigerian footballers list—in the summer of 1998, Paris Saint-Germain needed to not only break the French transfer record, but also effectively sequester him in a hotel in Istanbul during negotiations with Fenerbahce. But erstwhile PSG president Charles Bietry would not be denied. "He is a creator, an inventor, without doubt the best dribbler in the world," he told Le Parisien.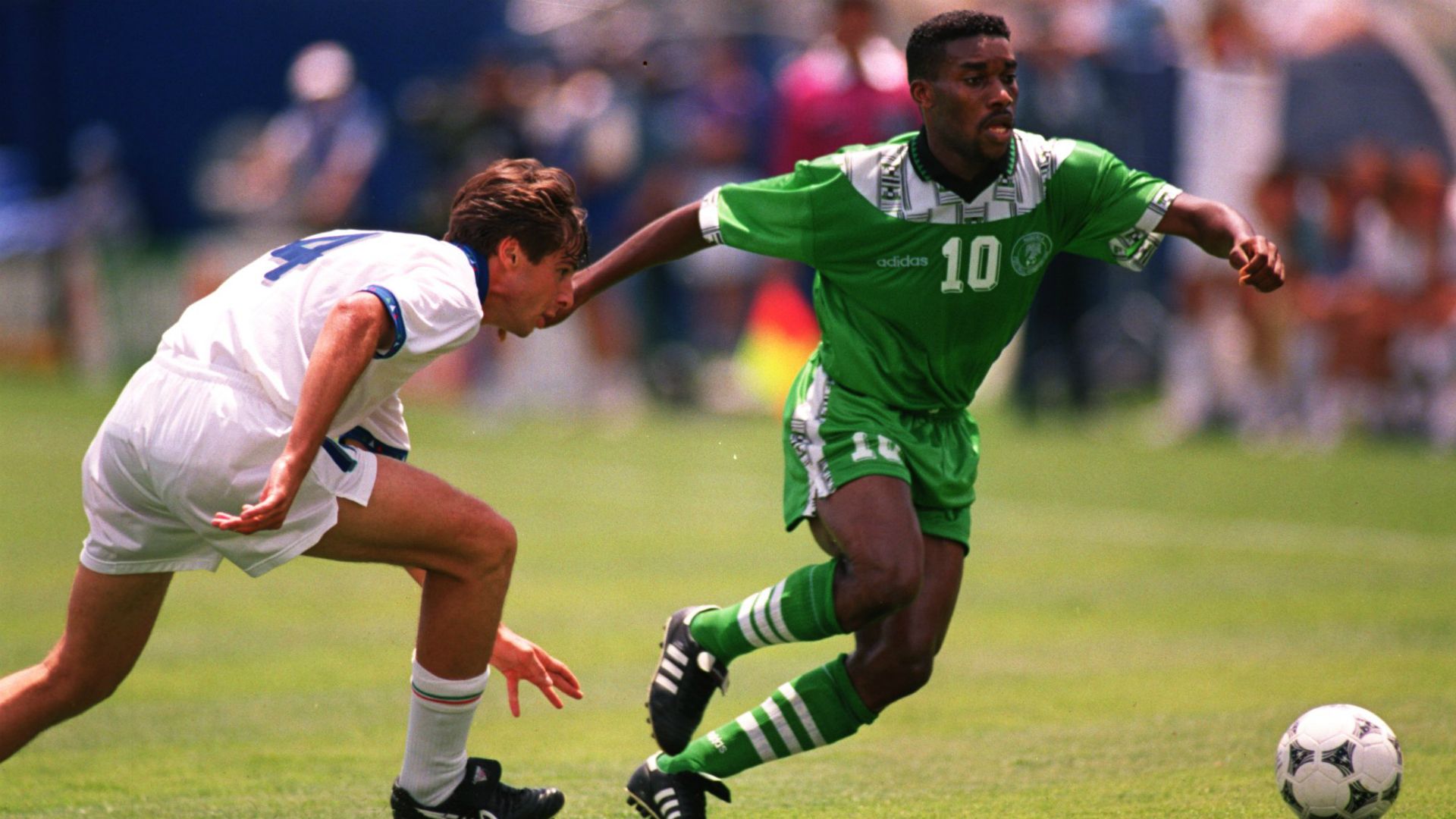 There can be no outrage in stating that Okocha is the most skillful, talented footballer to ever come out of Nigeria. Never before or since has there been a player so casually brilliant, so capable of doing as he willed, so mesmeric in terms of ball handling. "In pure technique, Okocha was better than Ronaldinho," former teammate Bernard Mendy said.
Yet, in the truest sense, the effect of Okocha was to decorate rather than to define. He was, first, second and last, an entertainer. "No matter how high the pressure is, it's still only a game; it's all about enjoying what you're doing," he said. "People are paying for their tickets to come and watch you. They want to go home happy. If it's all about kicking and running, they will not go home smiling."
Osimhen recently broke Okocha's Champions League record
9. Sunday Oliseh
His legend had already been bound and sealed as one of the greatest Nigerian footballers when, as part of the 1994 vintage, he starred in the AFCON success of the mid-1990s. Rashidi Yekini rightly got all the plaudits for his goalscoring, but there is a strong case to be made that no midfielder in the history of Nigerian football has dominated an international tournament quite like Sunday Oliseh did that year in Tunisia.
En route to the title, the Super Eagles scored nine goals; Oliseh either assisted or played the pass before the assist for five of them, and in the only match in which he did neither (against Egypt), Nigeria failed to score altogether.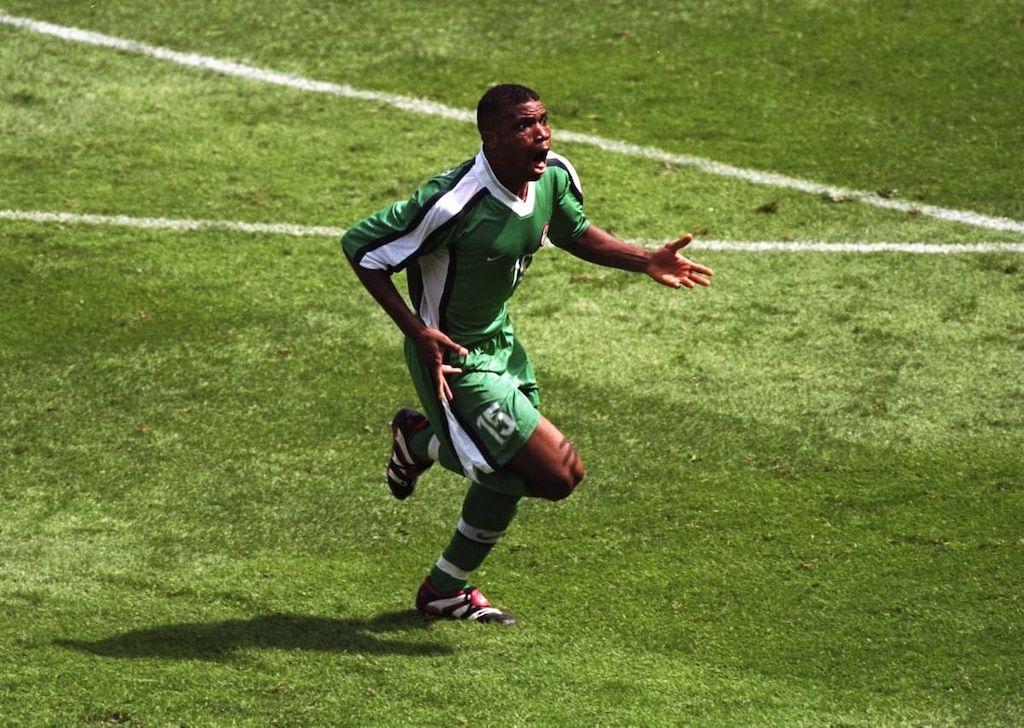 This was all the more remarkable because Oliseh was a defensive midfielder, the one player on whom the structure of the team hung without the ball. It was a role to which he was eminently suited, as his style of play fused discipline with and without the ball, expert tackling ability, rational decision-making and distribution over all distances into one solid mass of midfield excellence.
As captain of the national side, Oliseh led by almost ascetic example. Without him, the direct, wing-based style now considered the platonic ideal of Nigerian football would have been impossible, assuring himself a spot among the greatest Nigerian footballers.
8. Vincent Enyeama
One of the sobering realities of Nigerian football is that, historically, there have been very few footballers of Nigerian extraction who have, in the course of their career, maintained a level of performance that could be termed 'world-class' for a sustained period. Vincent Enyeama was one of them.
At Lille, it was not uncommon for him to be spoken of in divine terms, worthy of one of the greatest Nigerian footballers of all time. Following a 2-0 win over Monaco, teammate Rio Mavuba joked that the club had Jesus in goal; manager Rene Girard, reacting to Enyeama's performance in a 2015 win over Montpelier, said, "It is God who is with us right now."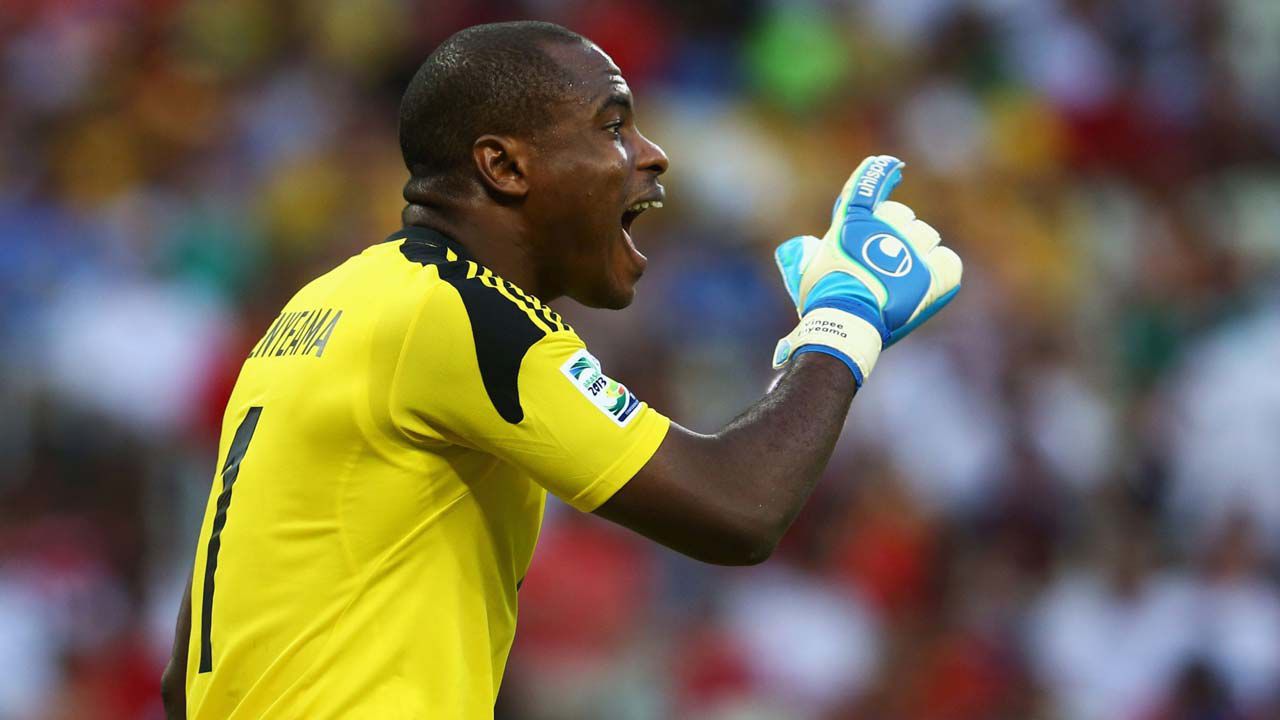 In 2013, Enyeama came within 115 minutes of Gaetan Huard's Ligue 1 all-time clean sheet record. He also holds the record for consecutive international clean sheets for Nigeria, with eight amassed between 2008 and 2009, and was a stalwart in the great Enyimba side that won back-to-back CAF Champions League titles in 2003 and 2004.
Beyond the achievements, what is most remarkable about Enyeama is that, in order to succeed, he has to grapple with – and overcome – socio-cultural biases. It is testament to Enyeama's brilliance that he answered every criticism, either by changing himself or changing the parameters.
Enyeama named by IFFHS as the Best African Goalkeeper Of All Time
7. Christian Chukwu
Nigeria has had its share of great captains in history, but Christian Chukwu was the first to truly become iconic, to define the role on a national scale.
As captain of Enugu Rangers, Chukwu had dominated the landscape of Nigerian football in the 1970s, claiming three league titles and three domestic cups (two of each as part of league and cup doubles). They were a consistent fixture in the latter stages of the African Cup of Champions Clubs, thrice reaching the last four in the 70s and claiming a league and continental double in 1977.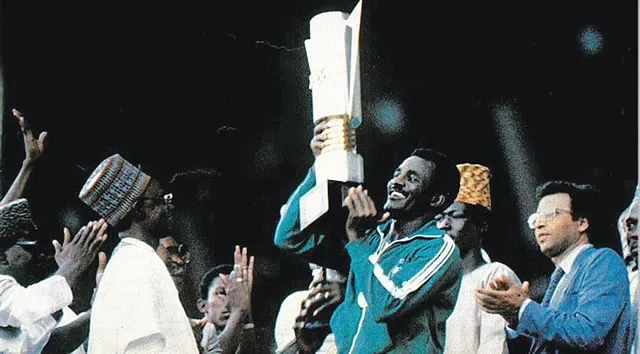 In reaching the latter achievement, they not only became the second Nigerian club to win on the continent, but also the first to win the Cup Winners' Cup without conceding a single goal.
At the centre of it all was Chukwu, a man of few words who led by example and commanded the respect of his peers with his preternatural calmness. And yet, there was a lot more to him than leadership – he is, without a doubt, one of the finest centre-backs the national team has ever seen. Stationed as the deepest defender, he was an excellent sweeper, clean in his tackling and boasting supreme anticipation, strength and passing ability.
6. Muda Lawal
A versatile midfielder of supreme ability, Muda Lawal was both an adept passer and an expert ball winner, his tenacity and agility meaning he more often than not came away with possession without needing to resort to underhanded means.
Perhaps his greatest skill, however, came in dictating the tempo of the play: he knew when and how to speed it up or slow it down; he could welcome the ball with mastery and combine quickly, either centrally or in the wider area, where he would often drift to create overloads.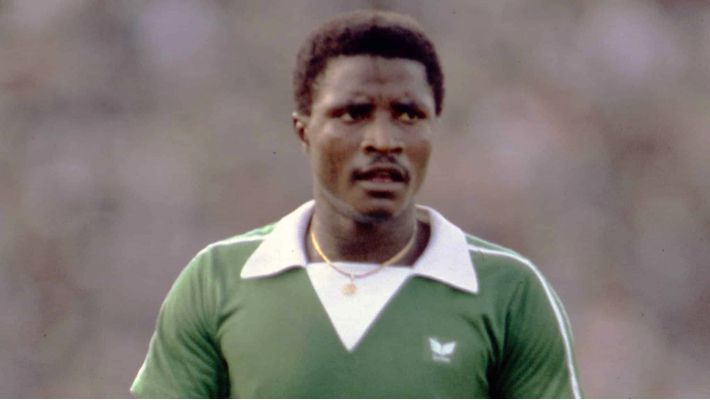 When Muda joined Shooting Stars, one domestic cup made up the entirety of the trophy cabinet for the Ibadan-based club. By the time he left in 1894, following the disbandment of the club, 'Sootin' had won three league titles, two more domestic cups, and had, in 1976, become the first Nigerian club to win a continental trophy when they claimed the Cup Winners' Cup.
For the national team, leaving aside the 1982 edition, Nigeria finished in a medal position at every AFCON Muda played in. He is the only Nigerian to score in two AFCON Finals, and also held the record for international caps for close to 30 years, with 86. Muda Lawal's greatness cannot be overemphasised and his entry among the greatest Nigerian footballers should come with little contention.
5. Mikel John Obi
Mikel John Obi was and is invariably judged, not on the standard of his actual performances, but against an expectation unfulfilled. Set aside the hankering for Jay-Jay Okocha reincarnated, and it becomes so much easier to appreciate what Mikel was: a midfield controller with a mix of core strength, balance, composure under pressure, timing and grace.
Just as remarkable was his maturity, even from a young age. This was, after all, a player who, as a teenager, elected to join Chelsea over Manchester United when it became clear to him the careers of two others hinged on the decision.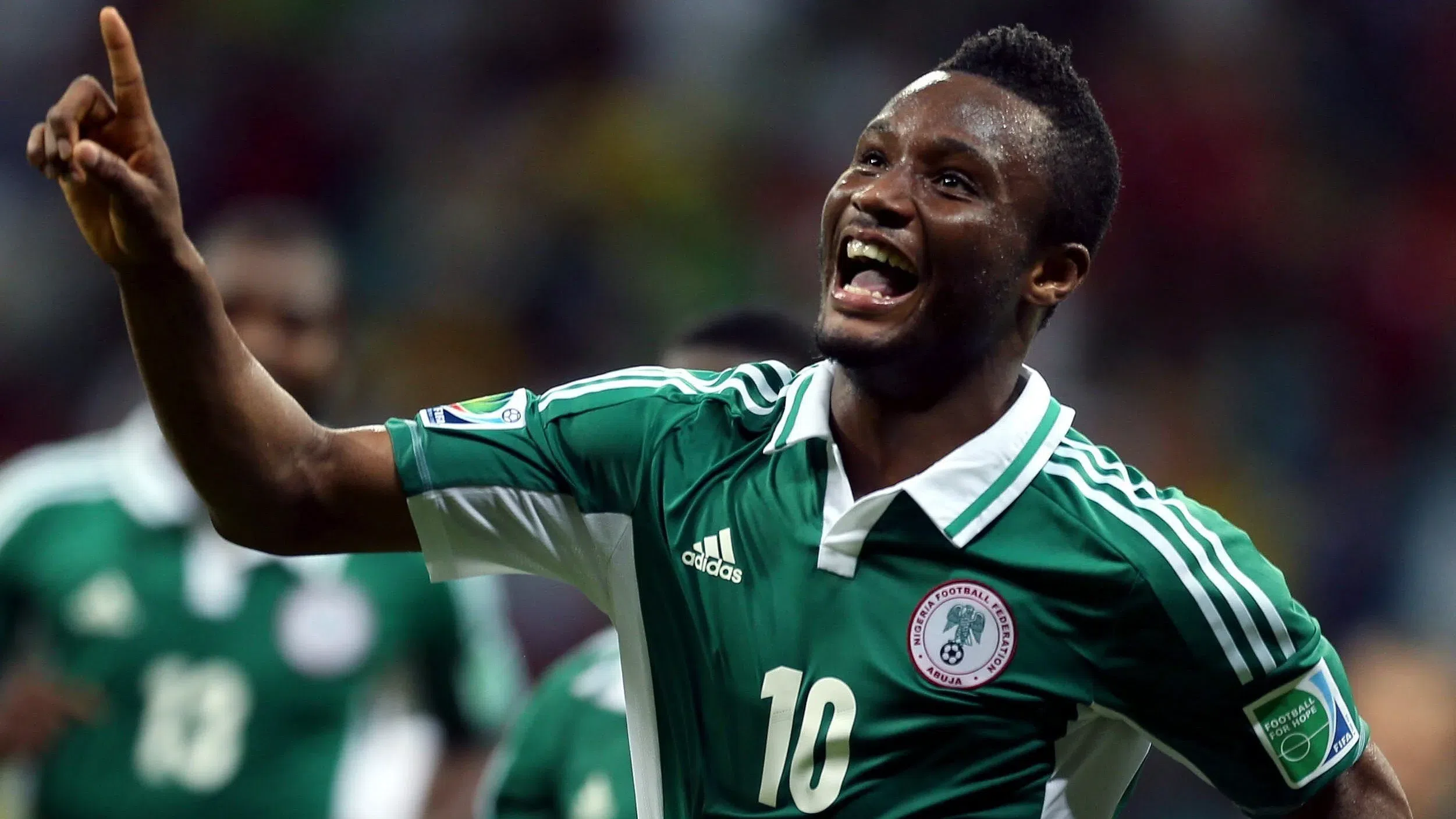 He scored and assisted inside seven minutes on his AFCON debut at the tender age of 18, turning a tense stalemate against Zimbabwe into a comfortable win. He went on to amass 90 more appearances, including two World Cups, and star en route to Nigeria's third AFCON triumph in 2013. His career was instead one of steady, consistent brilliance, making him an undisputed pick while ranking the greatest Nigerian footballers
As captain, he was an inspirational presence, not a chest-thumper but a considered, professional leader who commanded respect and made sacrifices. Twice, he took to the field for Nigeria in the face of a family emergency, and his decision to represent Nigeria at the 2016 Olympics effectively ended his Chelsea career.
I am not the most talented to come out of Nigeria, ex-Super Eagles captain Mikel Obi declares
4. Segun Odegbami
It is no exaggeration to state that people came from far and wide to catch a glimpse of Segun Odegbami in his pomp, or that every football-loving child growing up in that era wrote the number 7 on the backs of their shirts in tribute.
Positionally, it is rather difficult to even pin Odegbami down. Capable of playing all across the front line, 'Mathematical' was very modern in that sense, and he stood out not just for his considerable ability, but also for his looks and his erudition.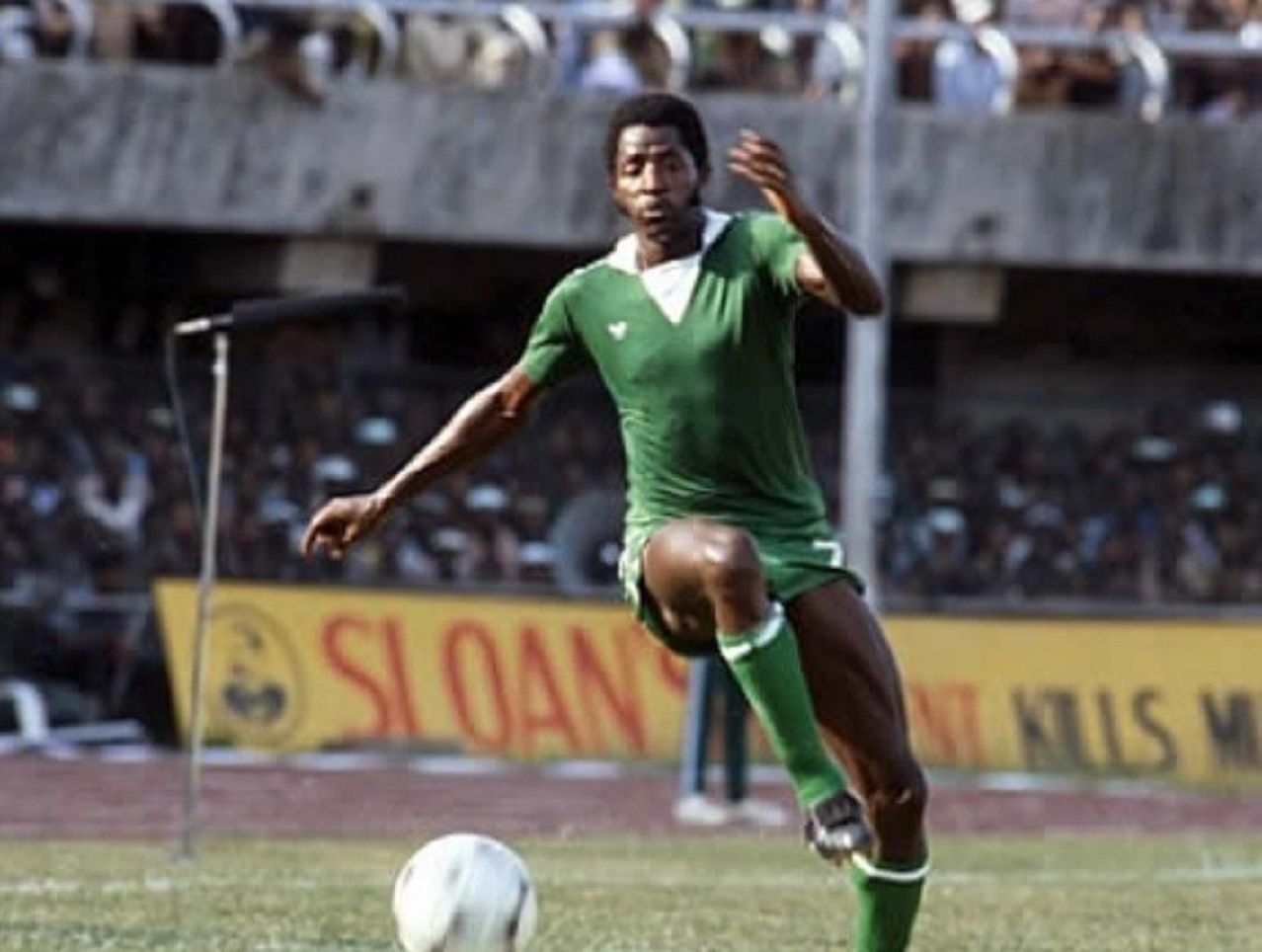 Not only was Odegbami rapid, but he had a loose dribbling style that allowed him to not so much power past opponents as glide.There was end product to boot as well, as his superb ball striking off both feet – in service of both precise flighted crosses and a repertoire of finishes – combined with his movement off the flank and heading ability to form a dizzying cocktail of attacking menace.
Despite an international career that only spanned five years, Odegbami is the second-highest goalscorer ever for the national team, with 23 goals—an achievement that automatically puts him in consideration for a place among the greatest Nigerian footballers. At club level, he was just as prolific and influential: Shooting Stars fetched Nigeria its first continental title in 1976, and Odegbami scored half of their 15 goals en route.
3. Nwankwo Kanu
Even taking away the triumph at Atlanta 1996 and its significance in terms of putting the country's football on the global map, there has been no Nigerian footballer more decorated than Nwankwo Kanu.
Has there been a more spatially aware player of Nigerian extraction? One with a better touch? More accomplished at playing the final pass? Better skilled at link-up, hold-up and associative play in the final third? In full flow, Kanu was a technical marvel and a hypnotist: constrained neither by space nor time, freezing defenders and making goalkeepers lie down by virtue of feints alone, capable of every trick and flick imaginable.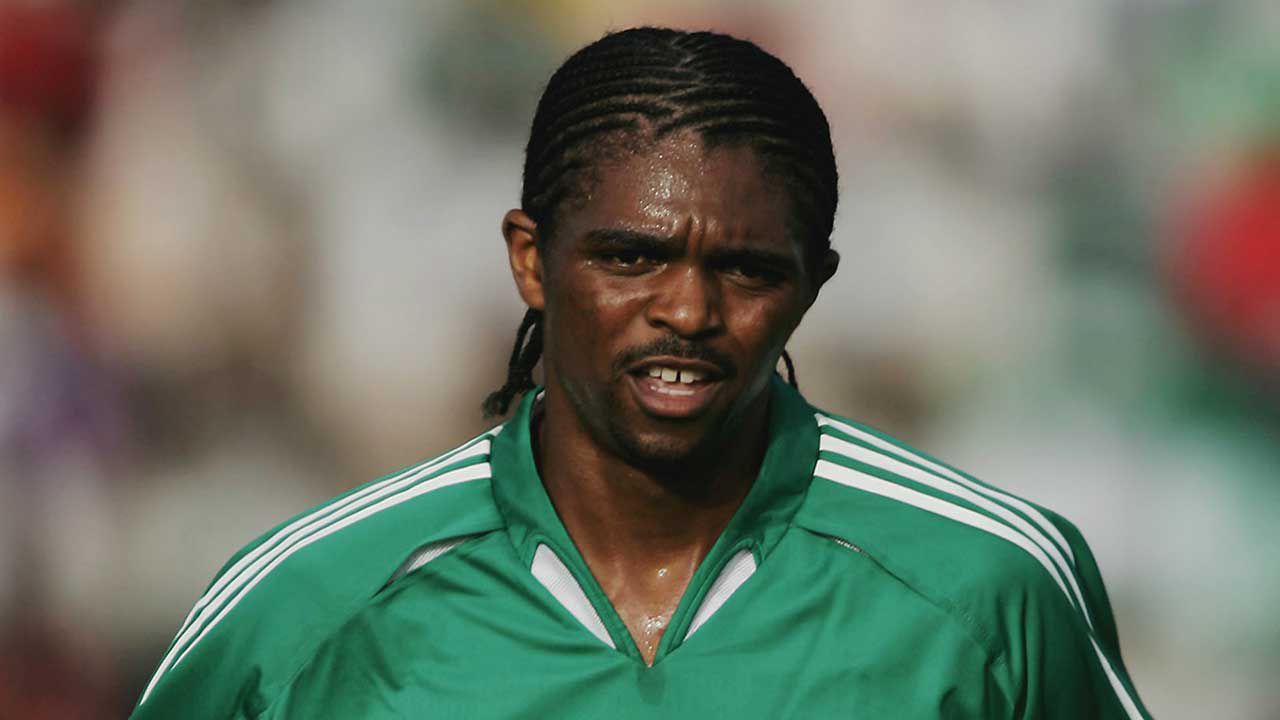 Following Champions League success at Ajax and the rigours of corrective heart surgery, Kanu recovered sufficiently to play a part in Inter's successful 1998 UEFA Cup campaign, but it was at Arsenal that, by his own account, he played his best football.
He even, somehow, managed a second rebirth. At the age of 32, following a stint at West Brom that seemed to confirm his best days were behind him, Kanu rolled back the years at Portsmouth. He hit double figures in the league, and led humble Pompey to their first major trophy for 58 years in front of a record crowd at the new Wembley. Kanu is undoubtedly one of the greatest Nigerian t
2. Rashidi Yekini
Considering how late he peaked, there is a strong argument to be made that Rashidi Yekini could have been even greater; however, he went ahead to have a career immense enough to earn him second place on the list greatest Nigerian footballers.
He was far from a technical wonder, but there was a brutal efficiency to his football, one that dealt chiefly in goals and what facilitated them: movement. Even though his finishing was far from dead-eye, time and again, Yekini got into superb positions. In this era of Expected Goals, he would have been a darling of football analytics.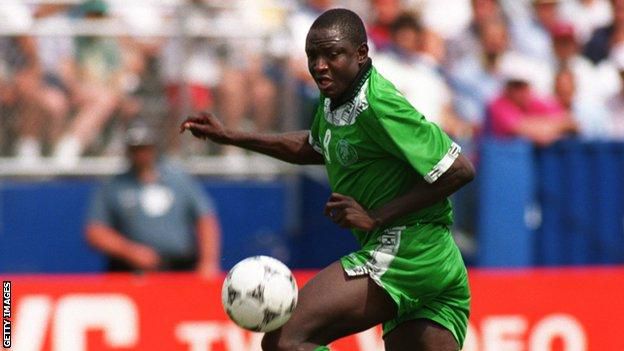 At international level, he scored in four consecutive AFCONs, improving steadily each time (his tallies were one, three, four and then five) and winning the Golden Boot in the latter two.
His apotheosis came in the 1993-94 season, where he not only ran riot for Nigeria in Tunisia en route to a second title, but led the Portuguese topflight in goalscoring (with 21) and took lowly Vitoria to the brink of European qualification.
Outside of a handful of successful seasons at Africa Sports, league titles were in short supply. However, Yekini more than made up for it by being the be-all and end-all for the national team as far as goals were concerned: in 58 appearances for the Super Eagles, he scored 37 goals.
1. Stephen Keshi
Stephen Keshi was so many things: a trailblazer, an inspiration, a bully, an icon, an organiser, a big brother, and as far as this article goes, the greatest Nigerian footballer of all time. He is also one of the most gifted footballers to have ever played for Nigeria, a defender of significant prowess who was also capable of playing in defensive midfield.
He was so crucial to Anderlecht's hopes that they refused to let Nigeria have him for the duration of the 1988 Africa Cup of Nations, instead flying him in and out of Morocco via private jet for only two matches in the tournament, one of which was the final. He was 'The Big Boss' not just in name, but in personality and importance.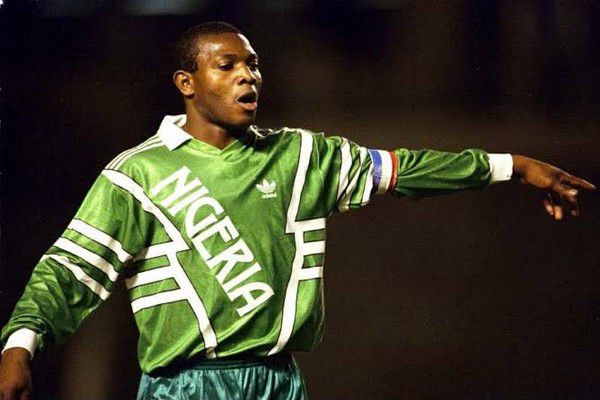 He had the skill to back it up as well. On the ball, he was sublime, both in terms of distribution and carrying; defensively, he was deceptively pacey and a fierce competitor.
A brash, occasionally overbearing man, Keshi was not universally liked, but what was clear was that the team always looked to him, and he carried the burden of leadership extremely well. If Christian Chukwu established the captain archetype in Nigerian football on a national level, Keshi took it to staggering levels of influence.
Delivering Nigeria's second African title, as well as a place at the World Cup for the first time ever, count in Keshi's favour.
This article is an excerpt from a three-part series that first appeared on Chaos Digest
The views and opinions expressed in this article are those of the author(s) and do not necessarily reflect the official position of Pulse Sports
Related content