Nigeria's Chris Obekpa shines as ABC Fighters defeat AS Douanes in the season opener
The 2023 season of the Basketball Africa League tipped off in Dakar, Senegal.
Abidjan Basket Club - ABC Fighters of Côte d'Ivoire recorded a 76-70 victory against AS Douanes of Senegal in the season opener played on Saturday, March 11, 2023.
The new BAL season started off with a massive fixture in the Sahara Conference.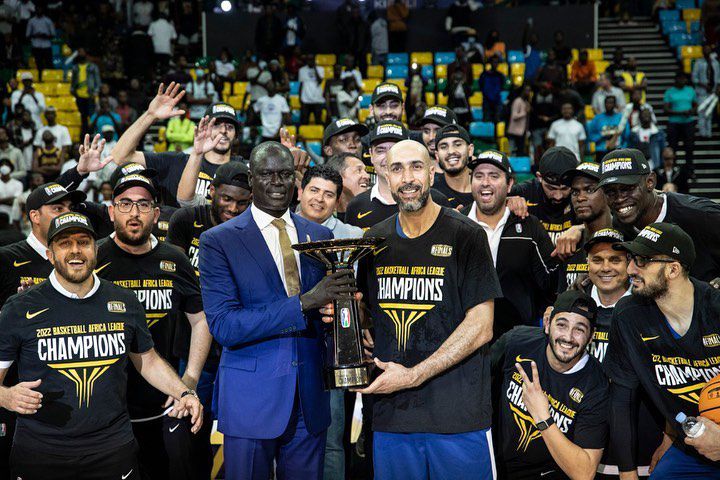 ABC Fighters defeat AS Douanes
In a battle of two west African giants, ABC Fighters produced a narrow victory against home side AS Douanes.
ABBC Fighters started off hot and produced a 25-point first quarter against AS Douanes.
The Ivory Coast side established an 11-point lead after the first quarter.
AS Douanes with the crowd support were better in the second quarter but ABC Fighters increased the lead to 12 points at the halftime break.
Both sides traded buckets in the third quarter as the Senegalese side were able to cut the lead to 10 points.
ABC Fighters resisted pressure in the fourth quarter to hold on for a six-point victory against AS Douanes.
Key performers
Shooting guard from Niger Republic Abdoulaye Harouna was the star performer for the ABC Fighters in the victory against AS Douanes.
Harouna contributed 25 points to lead the game in scoring. He also added seven rebounds and two assists.
Nigerian Center Christopher Obekpa was also in good form for the ABC Fighters.
He recorded just two points but added nine rebounds and five assists in the victory.
ABC Fighters defeated Kwara Falcons Nigeria's representative at the BAL recently at the Orange Ball Tournament.
The side from Ivory Coast returns to action against Rwanda Energy Group in their next fixture scheduled for Tuesday, March 14, 2023.
Related content