Recap of Nigeria's best performers last weekend, with Godson Brume topping the list of performers.
Godson Brume was the star performer for Nigerian athletes last weekend with his impressive sub-10s clocking, thereby becoming the first Nigerian sprinter to go under the 10s mark this season (under all conditions).
His performance, plus other brilliant outings, were the highlights. Here's a review of Nigerian athletes' best performers in the outgoing week.
Brume stuns world silver medallist with sub-10s time
Louisiana State University junior caused one of the major upsets of the weekend when he defeated a world silver medallist and multiple Olympians in the 100m at the LSU Alumni Gold.
Brume clocked a brilliant 9.97s (2.3) to finish ahead of teammate Da'Marcus Fleming in 10.06s and Tokyo Olympian Hakim Sani Brown in 10.13s.
Though the time was wind-aided, it is his fastest career time under all wind conditions, his first sub-10s clocking, and he defeated world silver medallist Marvin Bracy (eighth, 10.26s) and former world 4x100m champion Nathaneel Mitchell-Blake (fourth, 10.20s).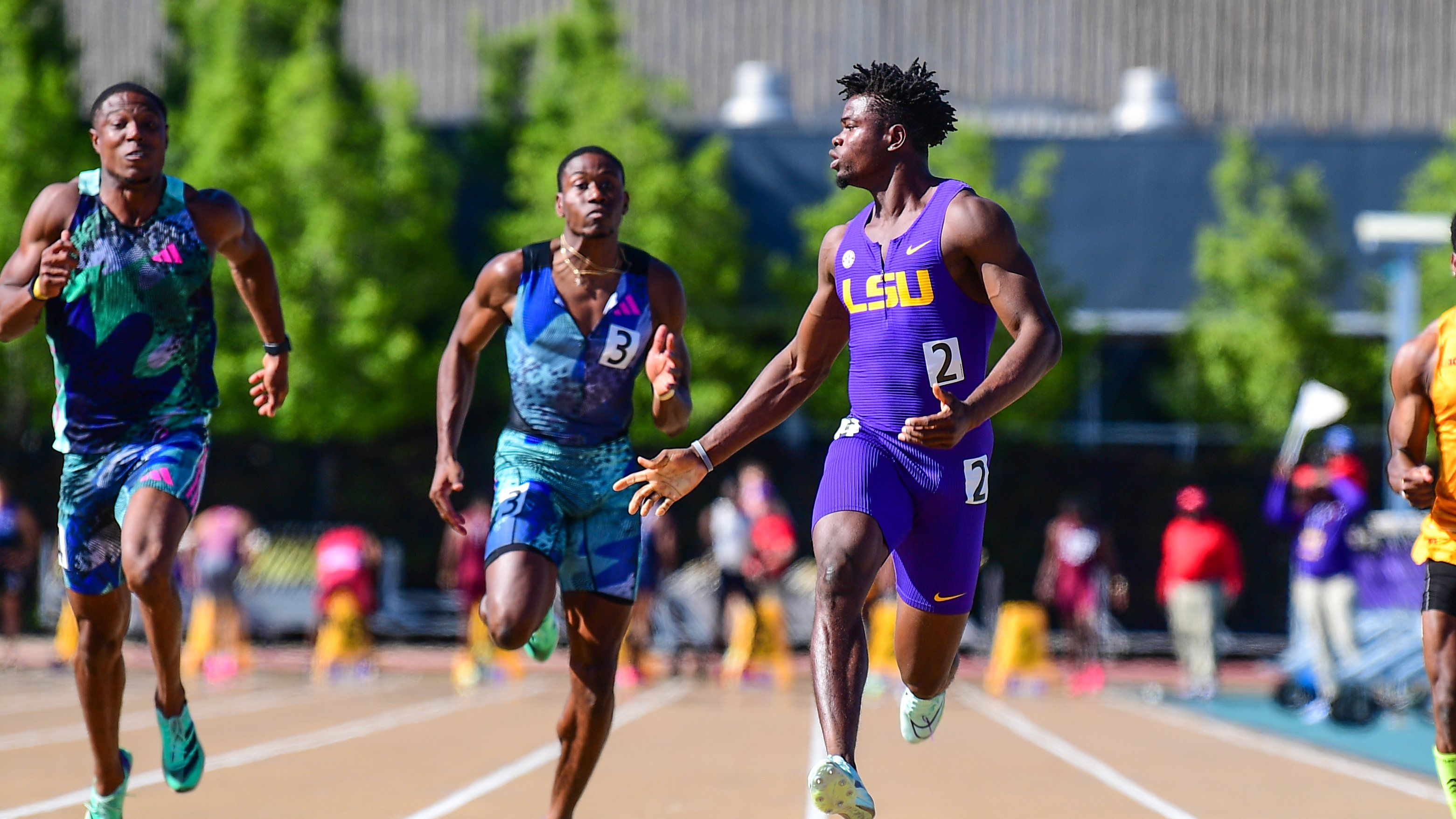 Brume also anchored his 4x100m relay school team to the fourth fastest time in the school's history, with a time of 38.36s to win the event.
Uko blazes to blazes to first sub-52s by a Nigerian athlete
Imaobong Uko strengthed her position as Nigeria's fastest female quarter-miler this season, blazing to a Season's Best (SB) of 51.66s to win the women's 400m final at the Michael Johnson Invitational on Saturday.
She finished ahead of Shiann Salmon with 52.04s and Sanaria Butler with 52.19s.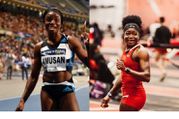 From the qualification standard released by the World Athletics, here are five Nigerian athletes that have qualified for the World Indoor Championships.
Akintola lowers SB in 100m and 200m
At the Crimson Tide Invitational, Alaba Akintola lowered his SB in the 100m and 200m, with times of 10.14s and 20.43s seconds respectively.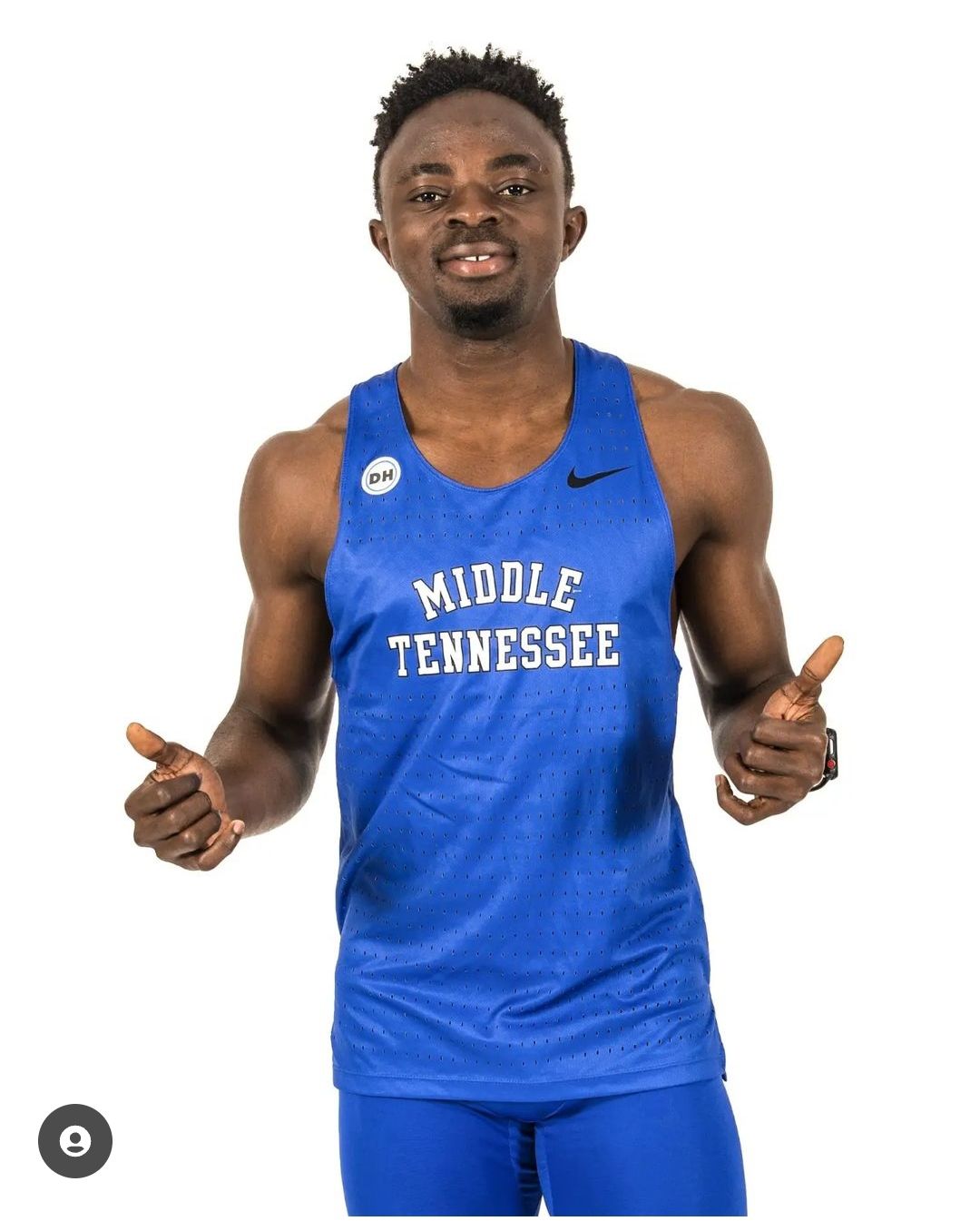 Chukwuma and Nnamdi dominate events with SB marks
The duo of Rosemary Chukwuma and Nnamdi Chinecherem were impressive at the Michael Johnson Invitational as Chukwuma sped to 22.72s (1.8) to win her 200m heat, and Chinecherem threw a distance of 77.50m to win the men's Javelin throw ahead of Arthur Petersen who had a PB of 77.08m.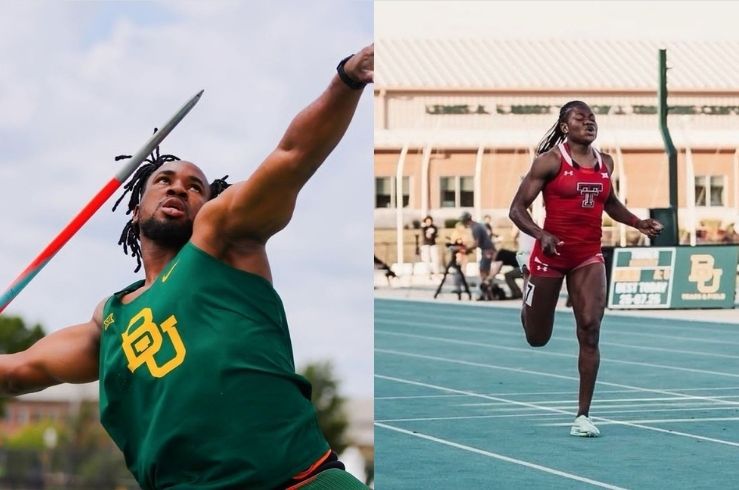 PBs for Mabilo, Christian, Nyenke, and Eloji
At the Georgia Tech Invitational, Kennesaw State University freshman Nicholas Mabilo clocked a new School Record (SR) and PB of 10.26s (1.0) to win his 100m heat, while Kelechi Christian of Mississippi College won her heat as well in a PB of 11.60s at the same meet.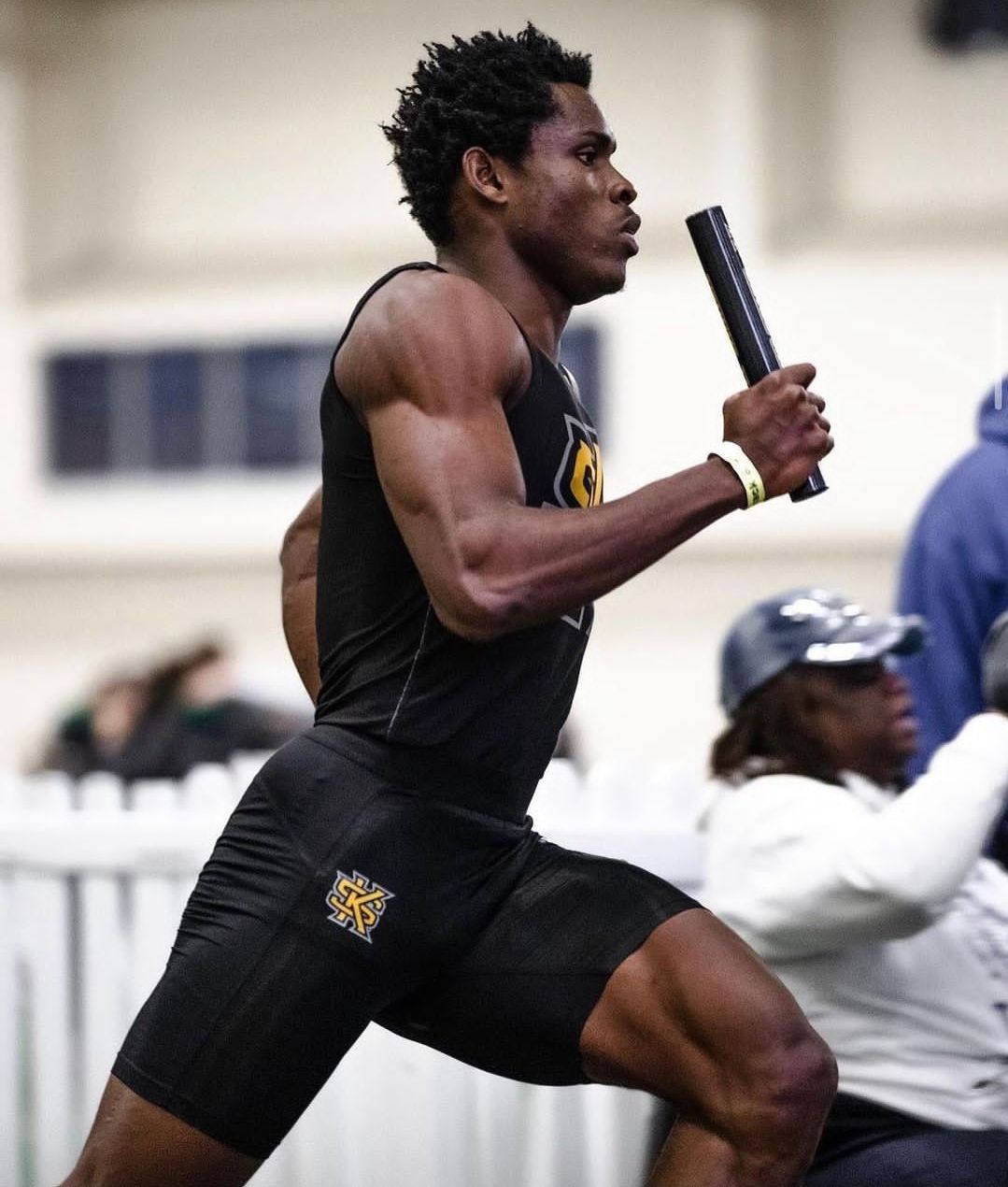 Middle Tennessee State University standout athlete Glory Nyenke lowered her 200m PB from 24.22s to 24.03s (1.2) at the Crimson Tide Invitational. She also doubles in the 400m, having a PB of 53.57s set two weeks ago.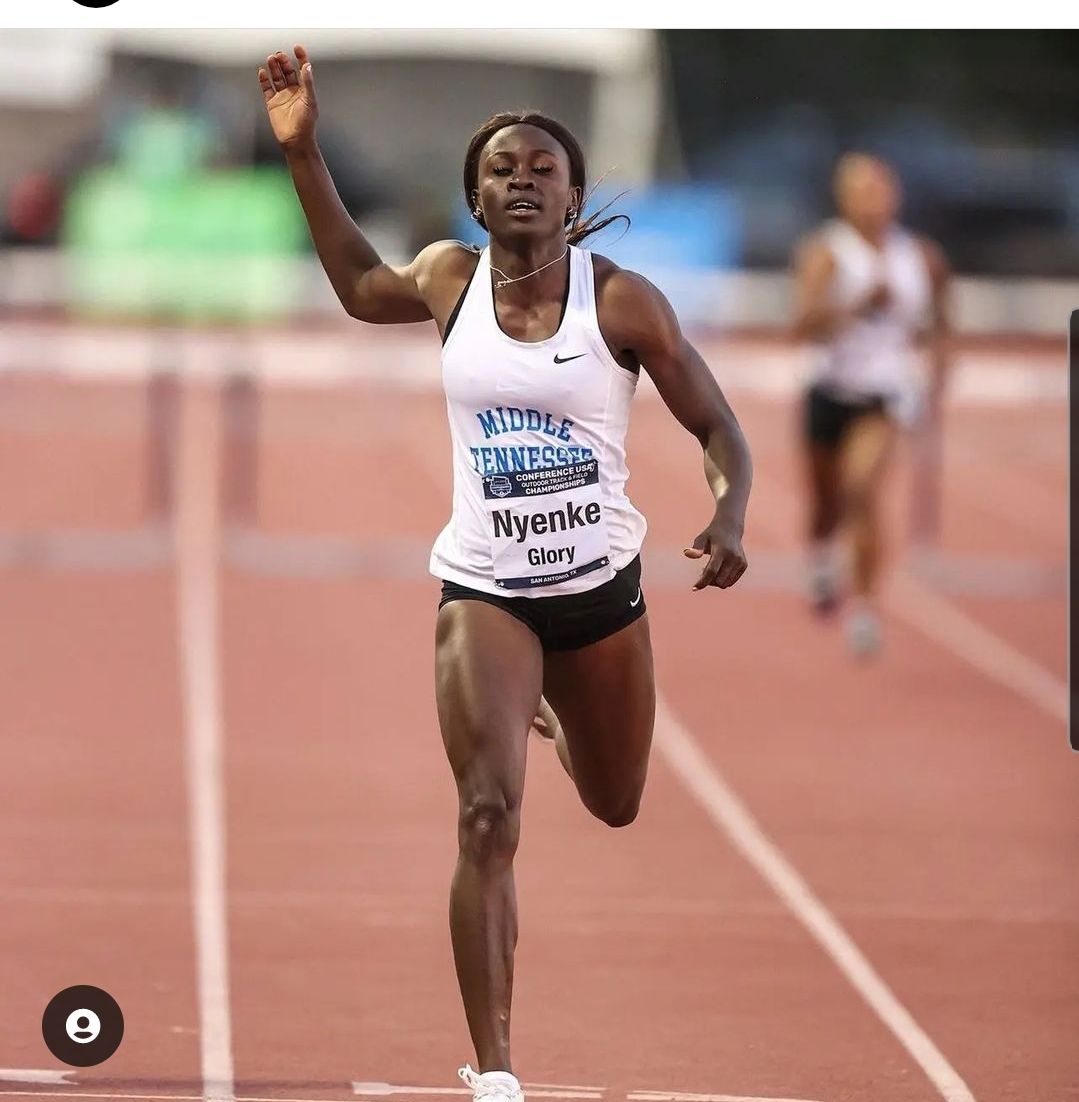 Her teammate Stephen Eloji, won the men's 110m Hurdles with a PB of 13.74s, bettering his previous best of 13.84s set in May last year.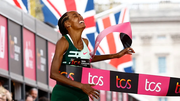 Sifan Hassan shocked an elite marathon field to win the 2023 London Marathon. She is now classified as the athlete with the biggest range in athletics history.
Lincoln University junior Maria Diamond raced to a lifetime best of 57.88s to win the women's 400m Hurdles at the Jesse Owens Classic.
Other results from the weekend
Ashley Anumba threw a Meet Record of 58.92m to win the women's Discus throw at the Virginia Challenge, while Pittsburgh freshman Success Duruzor finished fifth in her heat of the women's 400m with a time of 54.37s.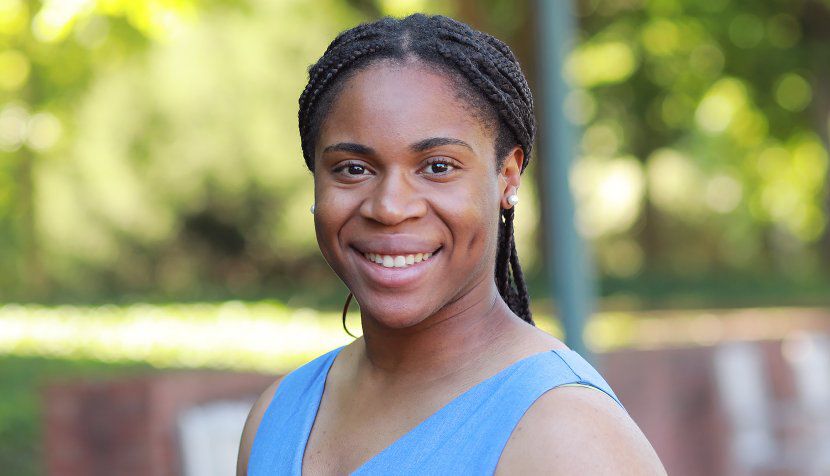 Joy Abu successfully defended her 400m Hurdles title at the Southern States Athletics Conference Championships, stopping the clock at 59.85s to win the event, and won a silver medal in the 100mH in a new PB of 13.48s (0.8).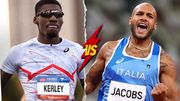 Marcell Jacobs and Fred Kerley are changing the narrative of rivalry match-ups in track and field.