The duo of Udodi Onwuzurike and Ezekiel Nathaniel produced record-breaking times to qualify for the 200m and 400m finals at the NCAA Indoor Championships.
Brillant performances from Udodi Onwuzurike and Ezekiel Nathaniel at the NCAA Indoor Championships, storming to massive Personal Bests (PB) to reach the 200m and 400m finals in Albuquerque.
Onwuzurike was the joint-best performer in the men's 200m semifinals, storming to an outstanding 20.17s to win his race and advance to the final.
This time obliterated his previous PB and School Record (SR) of 20.56s before the championship and is a Facility Record (FR). Most importantly, it catapulted him as the sixth-fastest in world indoor history.
Interestingly, this is Onwuzurike's first season competing indoors, lowering his time in each of his races before the championship.
The Stanford University sophomore is now the favourite alongside Taris Orogot (who clocked an identical time of 20.17s, a Ugandan National Record) for the NCAA 200m title, while Robert Gregory will also be in the mix with his PB of 20.27s,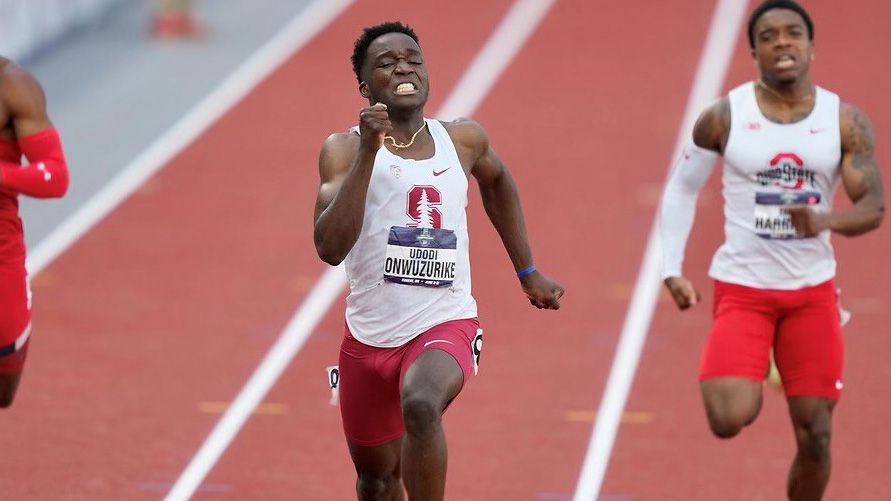 Sadly, Alaba Akintola, after clocking a brilliant PB of 20.44s, which was good enough for a final spot, was disqualified for a lane infringement.
An unfortunate ending to a brilliant indoor season he had, and now will look forward to performing better outdoors.
Nathaniel blazes to 400m final
Baylor's Ezekiel Nathaniel also channeled his speed prowess, blazing to an outstanding PB of 45.69s to finish third in his semifinal heat and make the final.
Nathaniel bettered his previous PB of 45.77s clocked two weeks ago, thereby making a statement of his intentions in attacking late Sunday Bada's Nigerian and African indoor record of 45.51s.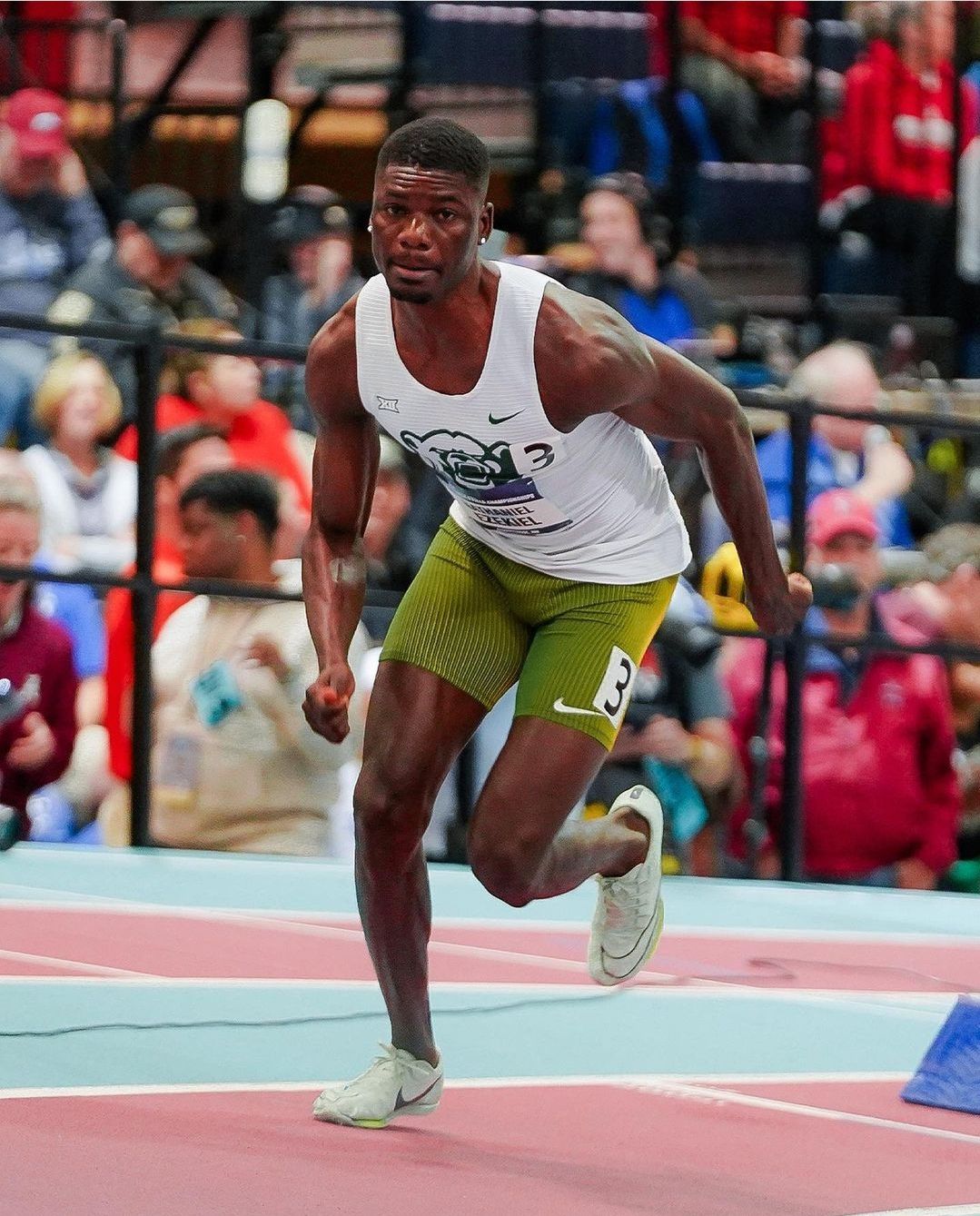 The quartile-mile hurdler will have in company two other Baylor teammates in the final, gunning to push each other to faster times and make an appearance on the podium.