Cristiano Ronaldo has stirred up reactions on social media after he joined a host of footballers in the Middle East to celebrate Saudi National Day.
Cristiano Ronaldo has made the headlines after he joined in on the Saudi National Day celebrations.
The 38-year-old Al-Nassr star alongside a host of footballers in the Middle East posed for pictures in stylish Arabian outfits to celebrate the most important day in Saudi Arabia's history.
Ronaldo, the highest-paid athlete in the world, also posed for pictures while holding a traditional sword on a traditional thobe (robe) and bisht (cloak).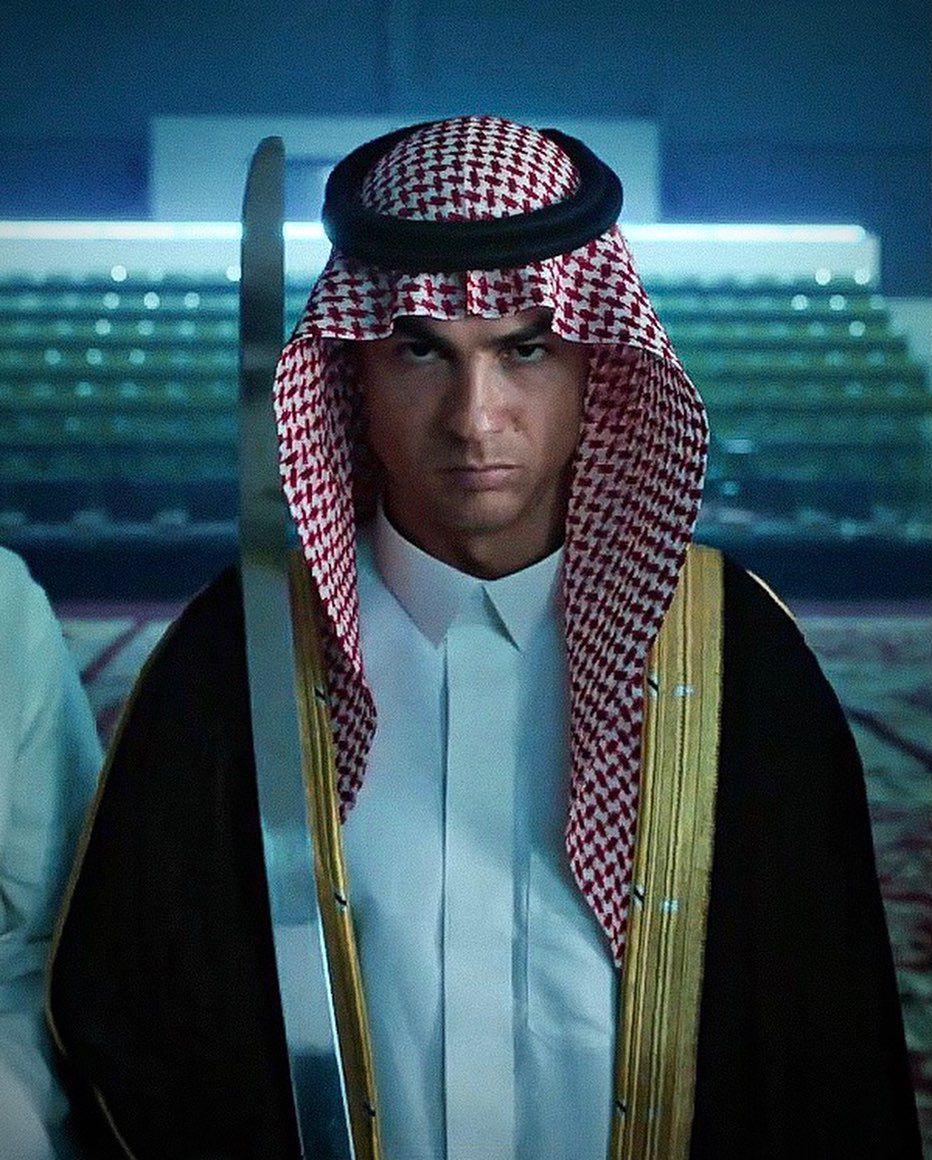 Ronaldo, alongside his teammates was spotted in a video posted on social media by his club Al Nassr.
Mixed Reactions as Ronaldo celebrates Saudi National Day in Arabian outfit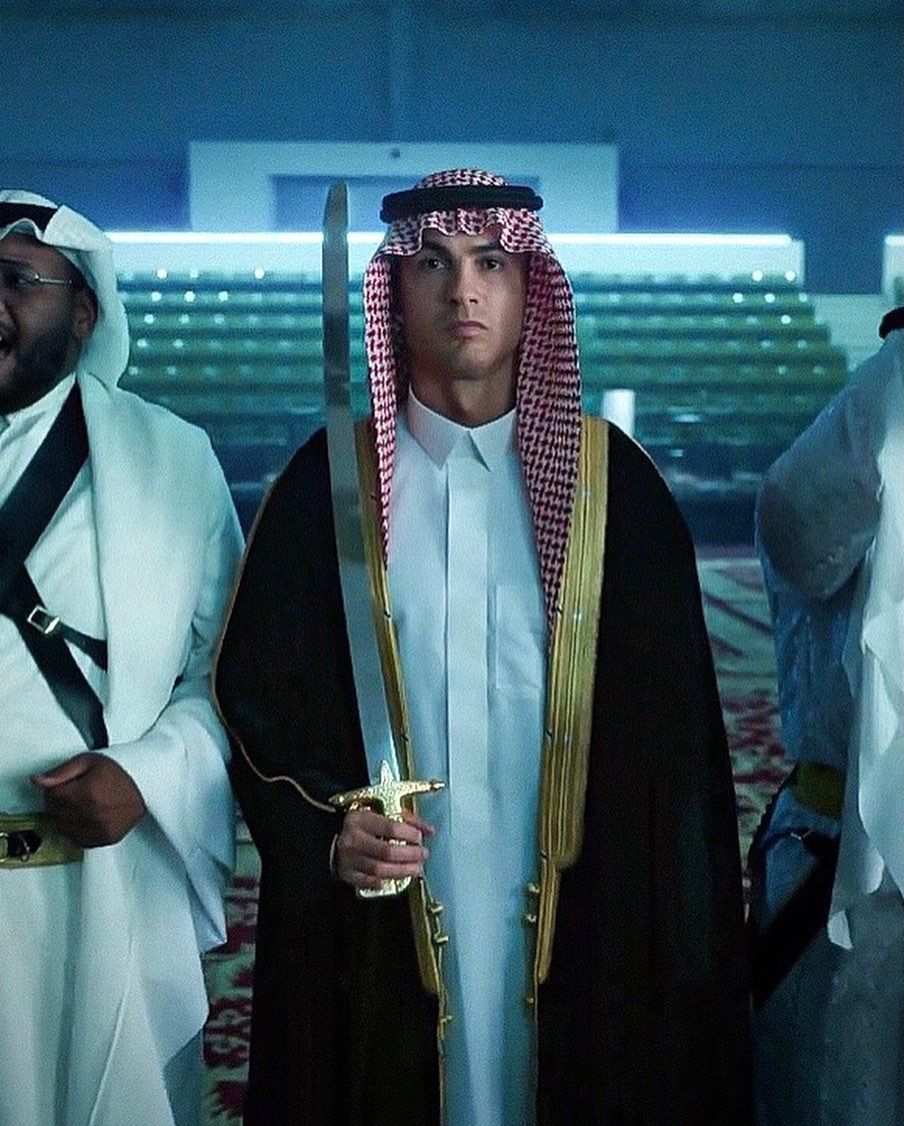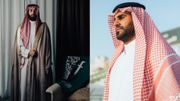 Top stars Benzema, Firmino, and Mahrez celebrate Saudi Arabia's National Day in style.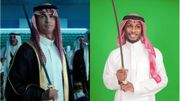 Super Eagles striker Odion Ighalo and Al-Nassr star Cristiano Ronaldo show off swords in Saudi National Day celebrations.
A number of fans took to social media to react to Ronaldo's recent appearance in celebration of Saudi National Day.
Ronaldo amongst other global football stars like Karim Benzema and Neymar also posed in Arabian outfits to celebrate Saudi National day.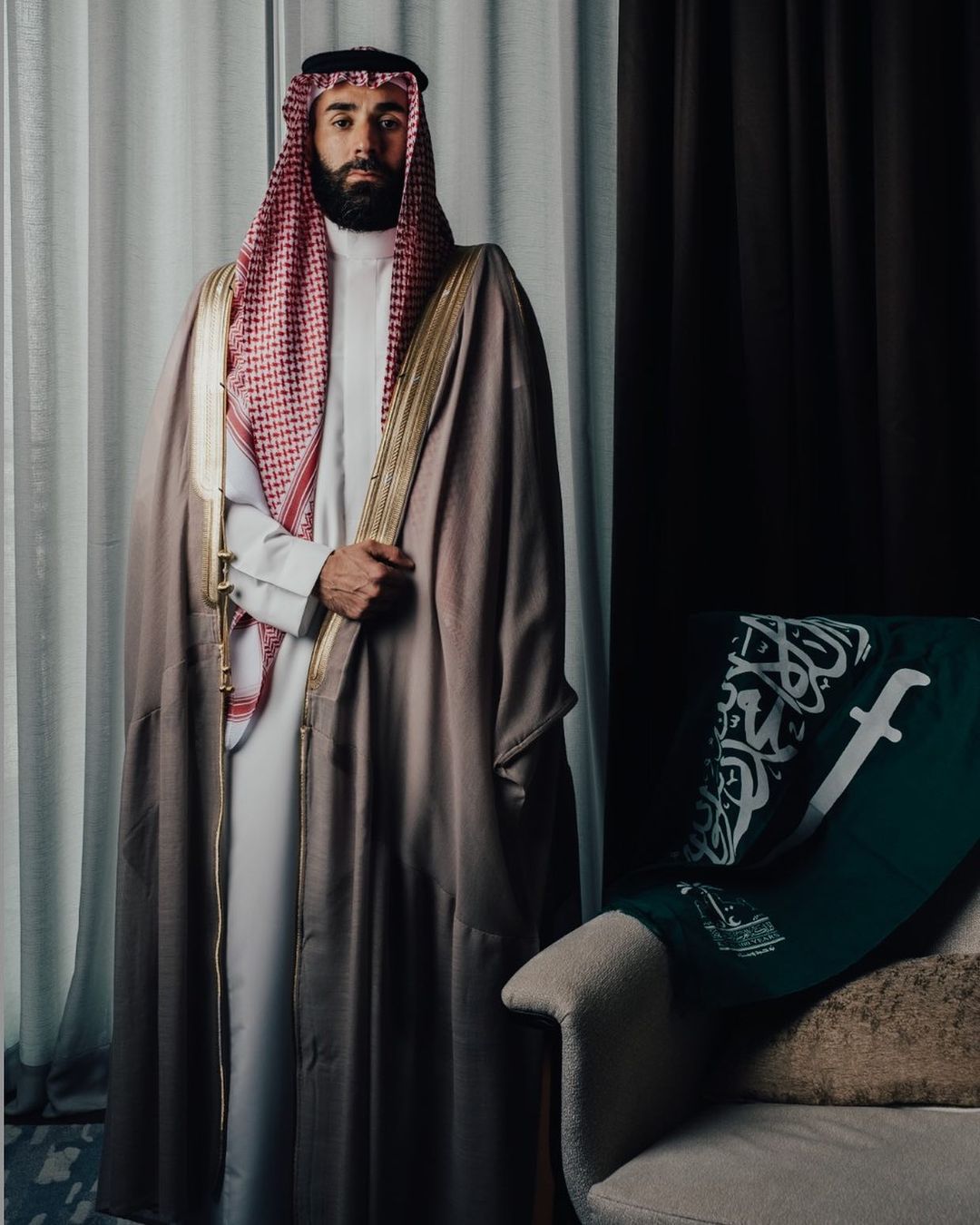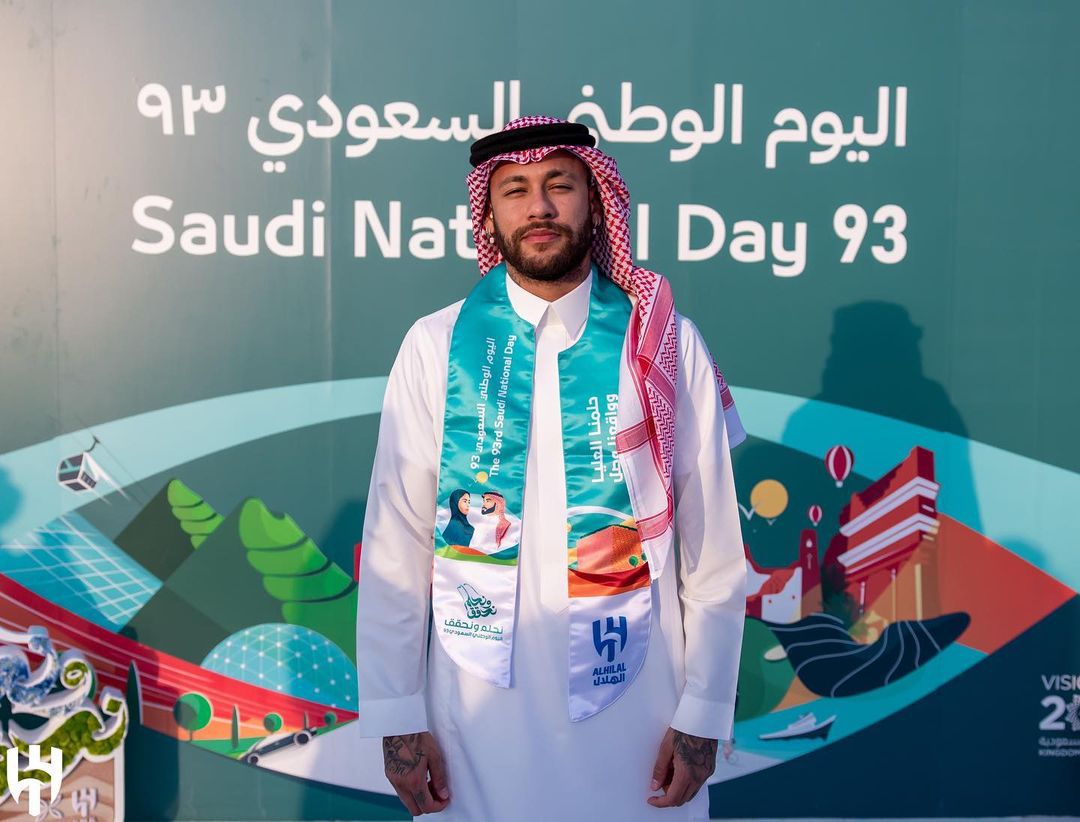 Following a post by a Ronaldo fan account on Instagram, supporters of the Al-Nassr took to the comments section to express their thoughts on the five-time Ballon d'Or winner's appearance.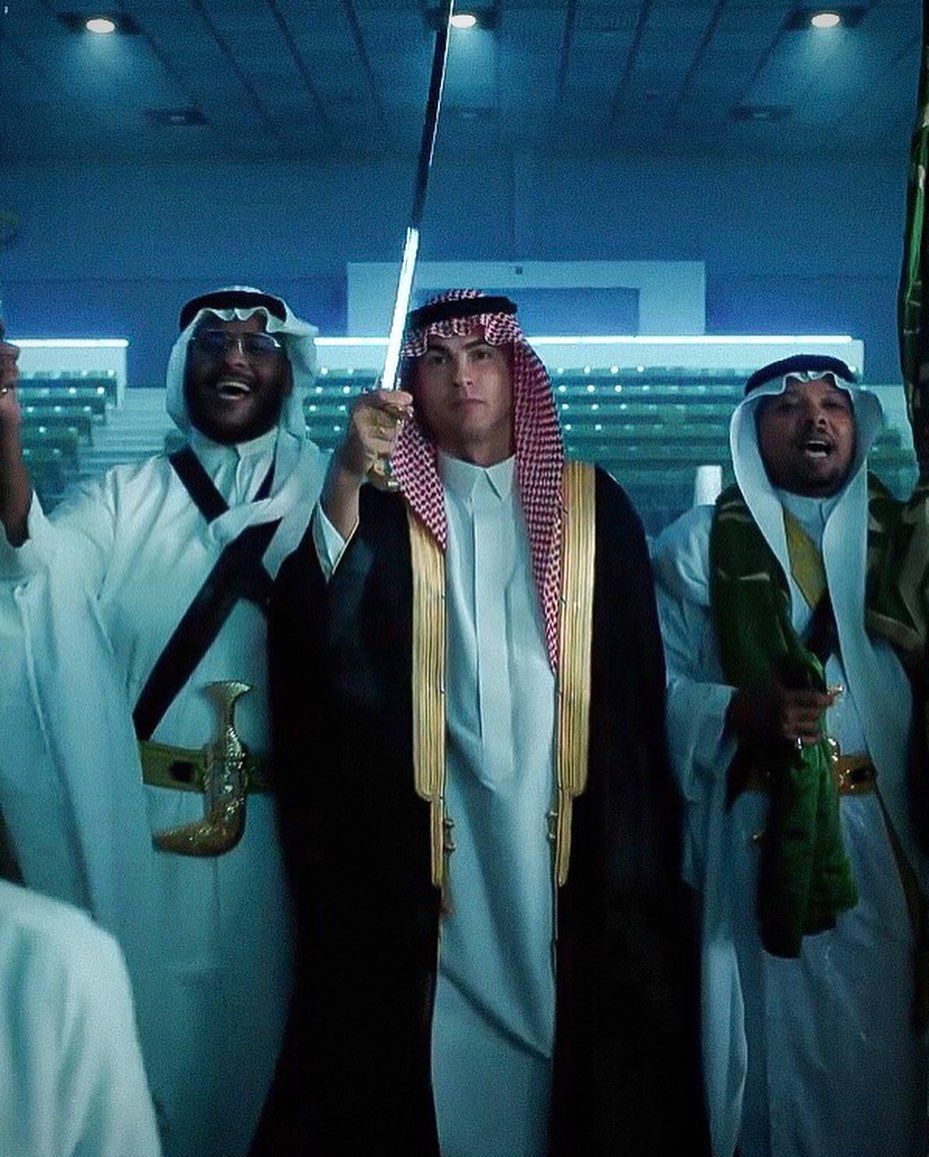 One user wrote: 'Hope he's not converting'
Before another user commented: 'He'll be Muslim soon'
Another user wrote: 'Praise be to Allah…God bless you'
Another comment read: 'El hadji Ronaldo'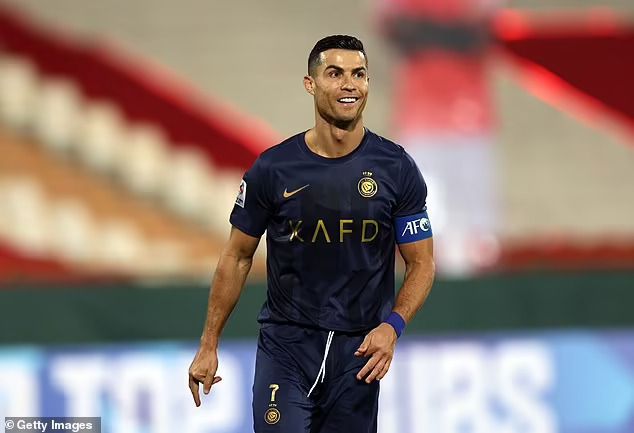 The reactions come days after Ronaldo scored a stunning goal in Al Nassr's 2-0 win against Iranian side Persepolis in an AFC Champions League fixture played in midweek.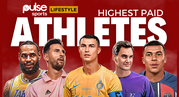 Ronaldo has leapfrogged Messi to become the highest-paid athlete in the world in 2023, ahead of NBA icon LeBron James and a host of other big names.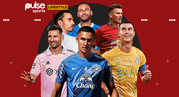 Footballers are certainly amongst the highest-paid athletes in the world with a good number of them commanding staggering salaries. In this article, we will review the top ten richest footballers in the world in 2023.
Ronaldo is expected to return to action for Al-Nassr this week when they play Ohod in the Saudi Kings Cup on Monday, September 25.
window.setTimeout(function () { let scriptCss = document.createElement('link'); scriptCss.href = 'https://www.pulsesports.ng/css/sport-widgets.css?v=1668785443'; scriptCss.rel = 'stylesheet'; scriptCss.type = 'text/css'; document.body.appendChild(scriptCss); let scriptTag = document.createElement('script'); scriptTag.src = 'https://widgets.sportal365.com/loader.bundle.min.js'; scriptTag.defer = true; scriptTag.onload = function () { let widgetLoaderConfig = { CDN_URL: 'https://widgets.sportal365.com', ODD_CLIENT: 'default', APP_LINK: 'desktop', API_URL: 'https://africa.football.api.sportal365.com/', API_KEY: '2f852b4de2f3a5cf3188e74b33087bb4:2c18422f8e826a7d11aeed52edb2449e', LANG: 'en', REQUEST_INTERVAL: 30, ENABLE_BET_SLIP: false, AUTHOR: false, THEME: "light", TOURNAMENT_ORDER: "pulse_nigeria", LINK_OPTIONS_V2: { 'player' : { 'url': '/football/player/{playerId}' }, 'team' : { 'url': '/football/{teamId}' }, 'tournament': { 'url': '/football/competition/{tournamentId}' }, 'match': { 'url' : '/football/match/{matchId}', 'sort': { 'criteria': 'alphabetically', 'direction': 'asc' } }, 'configuration': { 'newWindow': false }, 'standings_tournament': { 'url': '/football/competition/{tournamentId}/standings' } } }; window.setTimeout(function () { new SMPWidgetsLoader(widgetLoaderConfig); }, 200); }; document.head.appendChild(scriptTag); }, 0);