Kamaru Usman targets revenge against Leon Edwards in London.
Nigerian and American professional mixed martial artist Kamarudeen Usman has arrived in London, United Kingdom for his next fight.
Usman is set to take on English professional mixed martial artist Leon Edwards in the main event of the Ultimate Fighting Championship (UFC) 286 edition.
Edwards produced a spectacular head kick to knock out Usman and claim the UFC Welterweight Championship with the Performance of the Night at UFC 278 back in August 2022 at the Vivint Arena Salt Lake City, Utah, United States.
That was the second meeting between Usman and Edwards as their first engagement was at the undercard fight under dos Anjos vs. Cowboy 2 back in December 2015.
Usman after three rounds was able to record a unanimous decision victory from the judges in Orlando, Florida, United States.
With one victory each, Usman and Edwards meet again for the third time with the UFC welterweight title on the line.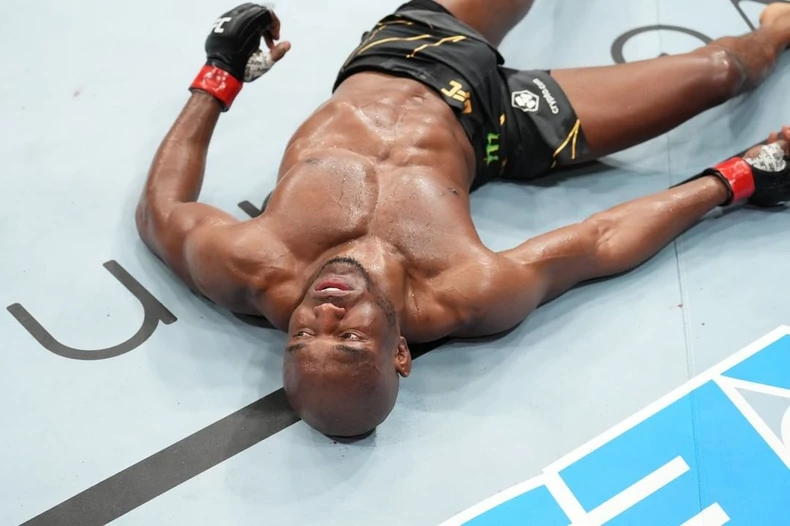 Usman in London to face Edwards
Ahead of the fight against Edwards, Usman has arrived in London to continue his preparations.
Edwards is based in the United Kingdom and will have the advantage of fighting in front of his home fans against Usman.
Usman took to his official social media platforms to confirm his arrival in London a week before the fight.
The Nigerian nightmare posted photos with his location set in London, United Kingdom to show he is in the country.
In the photos posted by Usman, he continues to work out with American professional mixed martial artist Justin Gaethje.
Gaethje will feature in the UFC 286 co-main event against Azerbaijani professional mixed martial artist and Muay Thai fighter Rafael Fiziev
Along with the photos posted by Usman was the caption, "London Wurk" confirming his location.
In the photos, Usman is captured working out with Gaethje in a pool as they both prepare for their respective fights.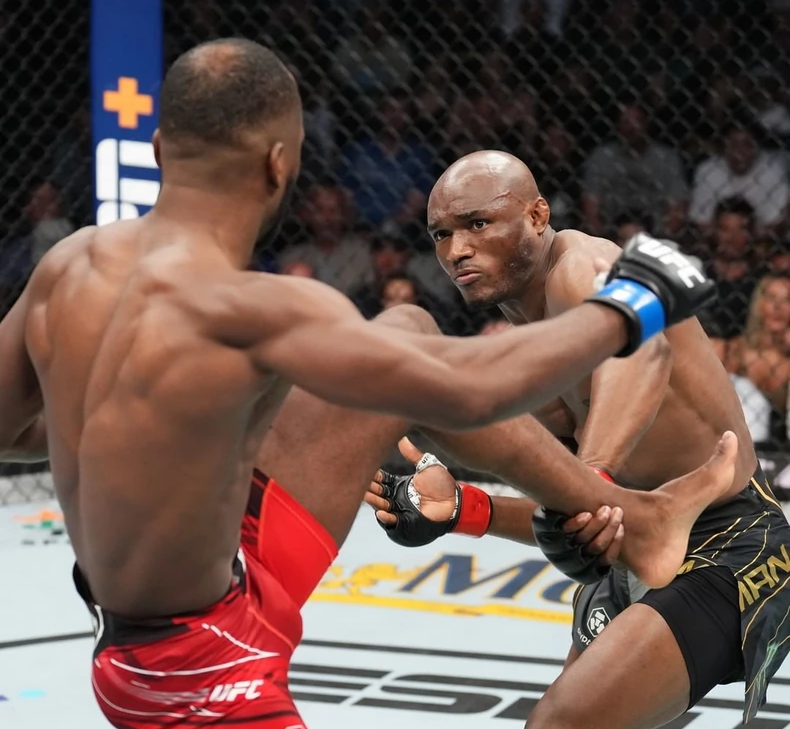 In a message on his official YouTube platform, Usman explained the process of preparing for the trilogy.
He said, "There is a process especially we can be at our level and not have a process and I think for me it's extremely imperative that I continue to be honest with myself.
"I've always been honest with myself all through my career and I have to continue to do that now. "I can't lie to myself and try to trick it because once he gets in there your heart truly knows and so I try to be as honest with myself as possible.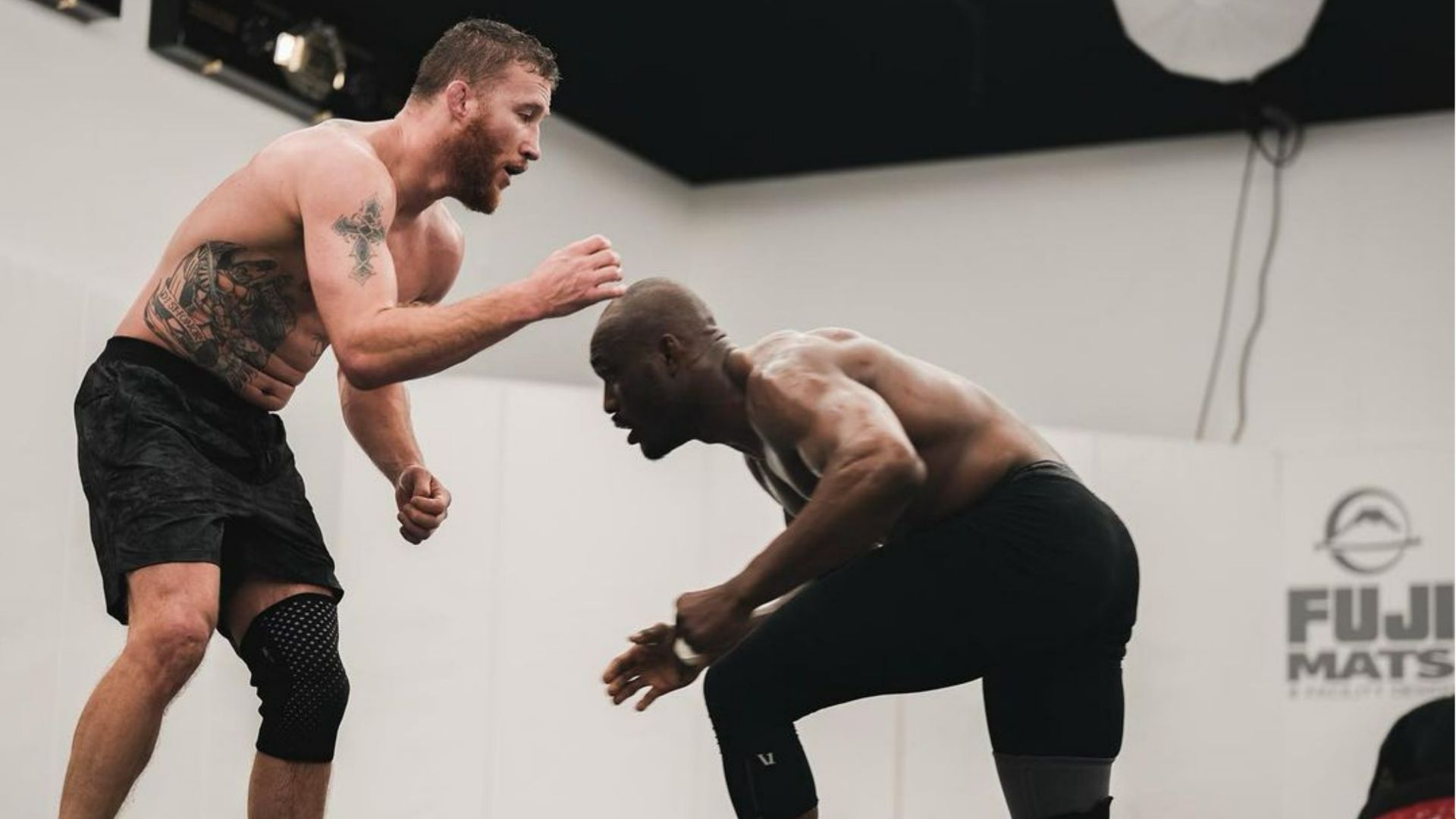 "There is a process of course when you know you get hit with a certain technique you have to now try to make sure that that doesn't happen again.
"So it's just a matter of me still remembering who I am going in there being mindful of what has happened But ultimately reminding him who he is and who is less than."
Usman will take on Edwards in the main event of UFC 286 scheduled for the O2 Arena in London on Saturday, March 18, 2023.
Related content