Mbappe riled up Brest fans with a gesture after being taken off during Paris Saint-Germain's difficult Ligue 1 win
Paris Saint-Germain star forward Kylian Mbappe has hit back at critics who questioned a gesture he made during Les Parisiens' Ligue 1 win over Brest.
Mbappe rescues PSG against Brest
Mbappe scored twice against Brest as PSG earned a hard-fought 3-2 win in Ligue 1 despite a stirring fightback from their hosts.
PSG raced into a 2-0 lead before the half-hour mark, only to see the home side fight back to level at 2-2 before 60 minutes.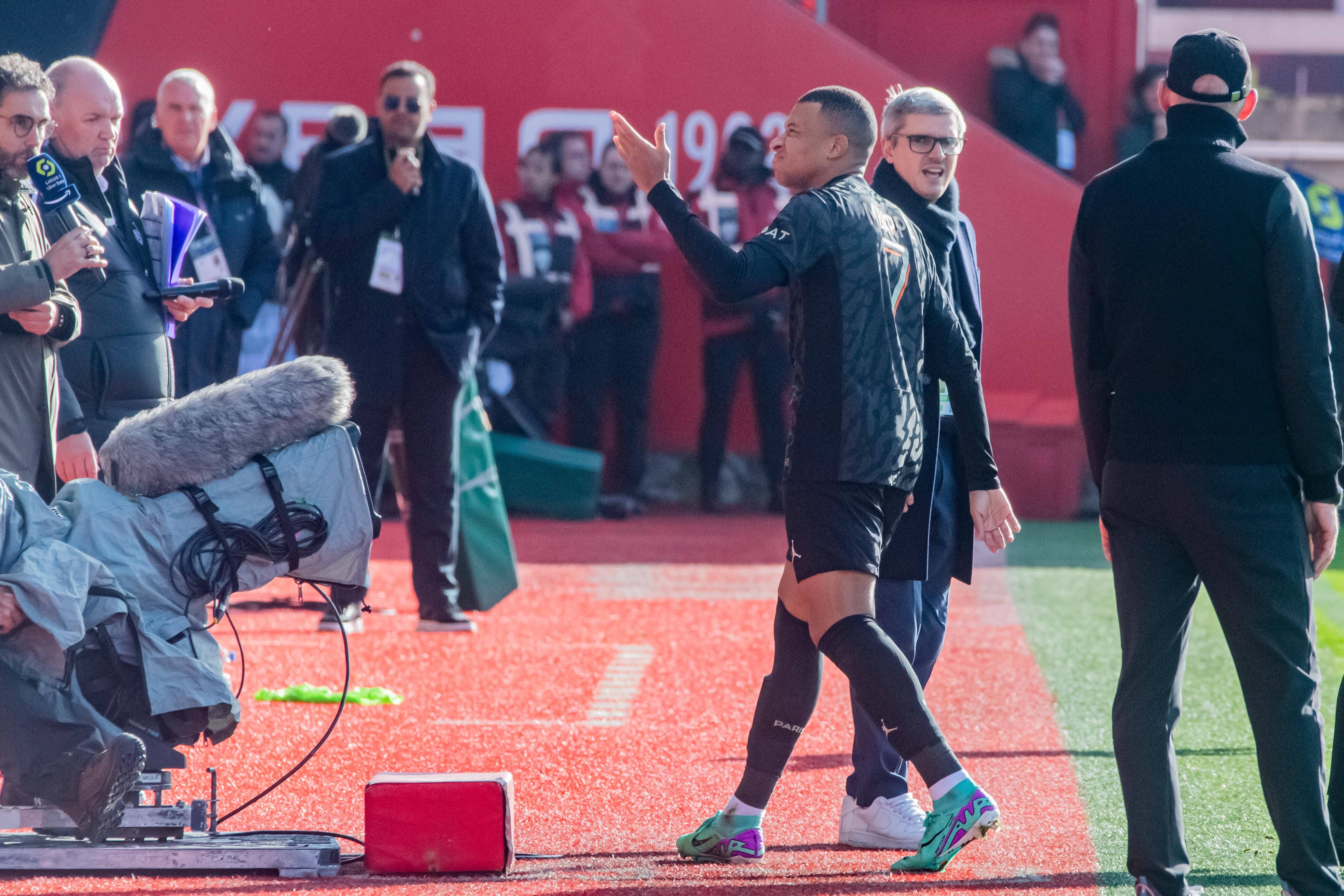 With the game hanging in the balance, it fell to Mbappe to rescue all three points for PSG when they were awarded a penalty. Although he missed his initial attempt, the French forward converted the rebound as PSG won their third consecutive Ligue 1 game.
Mbappe refuses to be criticised for actions against Brest
When PSG felt the result was secured, they took off Mbappe, and as he left the pitch, the France captain made a gesture towards the Brest fans, which he was criticised for.
A French journalist, Bertrand Latour, condemned Mbappe's actions against Brest, posting a message on social media platform X saying, "A France captain should never do that."
Mbappe was not willing to accept the criticism, however, replying to the journalist's message sarcastically, saying, "Oh, well of course I should have sang with them whilst they insulted my teammate. Some people have really never set foot on a pitch, no matter the level."
Mbappe's comments are reportedly referring to Brest fans' chants against teammate and close friend Achraf Hakim,i accusing the Morrocan of being a rapist.
Related content