Norwegian star Erling Haaland broke another record in Manchester City's victory against Young Boys in the Champions League.
Manchester City striker Erling Haaland has resumed record-breaking after a brief goal drought; this time, Paris Saint Germain star Kylian Mbappe is the victim of Haaland's prolific nature.
The Norwegian scored 53 goals in all competitions last season, 36 of which came in the Premier League—a record. He set several records in his treble-winning campaign last season, which put him in contention for the Ballon d'Or.
However, reports suggest Lionel Messi, who won the World Cup last year, will receive the gong, condemning Haaland to a mere podium finish. When faced with this possibility in a recent interview, the striker revealed he was yet to throw the towel, and his most recent exploits could be viewed as making a late case for himself.
Haaland sets Champions League record
Last season's UCL Golden Boot winner was uncharacteristically yet to score in the competition before Wednesday night's clash against Young Boys in Switzerland.
He eventually opened his account for the season, entering two goals, with his brace against the Swiss team.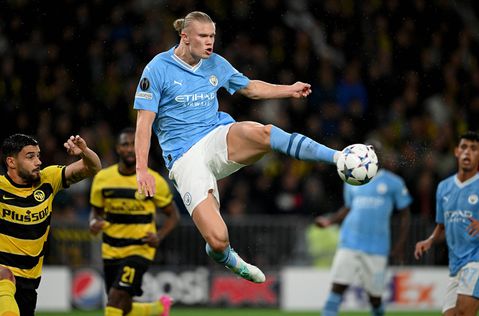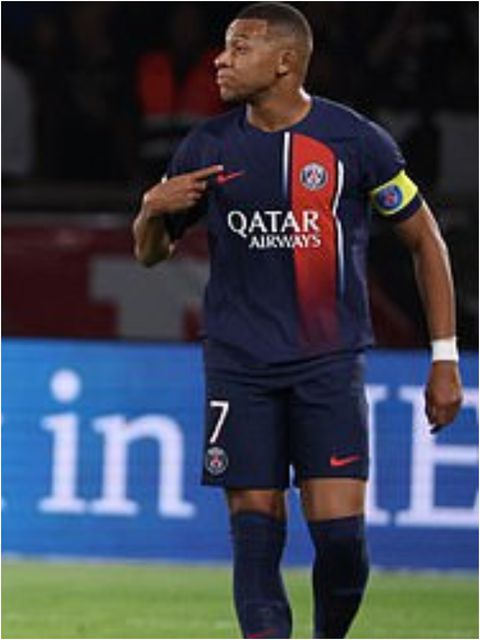 The first of Haaland's pair on the night was a cleanly struck penalty in the 67th minute of the game to return City to the lead after the hosts had equalised a Manuel Akanji opener. The second was a beautiful curler into the top right corner with his weak foot to banish all doubts about the English champions possibly dropping points.
The brace took him to 37 UCL goals, and he effectively became the youngest footballer to ever hit that milestone at 23 years and 96 days, eclipsing France international Kylian Mbappe, who set the record at 23 years and 295 days.
Haaland continues to prove himself a more prolific prodigy than his French counterpart, as he also displaced Mbappe from the youngest-to-30-goal mark in the Champions League last campaign.
Related content