Galatasaray won the Turkish league title for the 23rd time on Tuesday after beating Ankaragucu 4-1 in Ankara.
In their penultimate match of the Super Lig season on Tuesday, Galatasaray won 4-1 against Ankaragucu to claim their 23rd Turkish league title and first since 2019.
Icardi fires Galatasaray to Super Lig title
On-loan striker Mauro Icardi, who is back to his best form after a tough few years, scored a brace and Baris Alper Yilmaz and Sergio Oliveira also scored in order to secure the victory.
Icardi gave the Istanbul club the lead in the seventh minute but Ankaragucu striker Milson levelled nine minutes later. The Argentine restored Galatasaray's advantage five minutes before half time.
Yilmaz scored in the 73rd minute and Sergio Oliveira sealed the win five minutes later.
The victory lifted Galatasaray on to 82 points, five points ahead of city rivals Fenerbahce in second place.
As usual, Tunde and Tosin argue out who is their preferred striker. Victor Osimhen or Erling Haaland?
Related content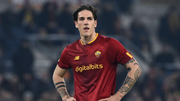 Zaniolo explains why he forced his move out of Roma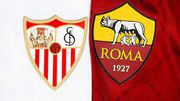 A preview of Roma vs Sevilla in the 2022/23 Europa League final.