Marcelo has revealed how hard it is to defend against Messi when he is angry, recalling an experience from 2017.
Marcelo, who just won the Copa Libertadores with Fluminese has shed light on his experiences while defending against Lionel Messi over the years.
Messi and Marcelo crossed paths on numerous occasions, with the Argentine getting the better of the Real Madrid icon multiple times.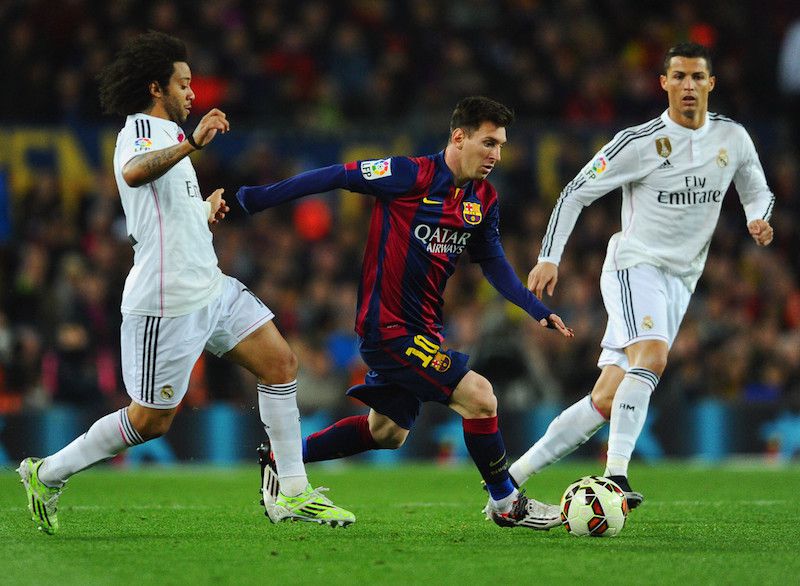 During his time at Barcelona, Messi was incredibly decisive in Classico encounters, scoring an impressive 26 goals, in 43 games.
Marcelo on facing Messi in El Clasico
Asked about facing Messi, and his iconic 2017 celebration at the Bernabeu, Marcelo replied: (via Tribuna)
""Damn.. I was in hell.
"Messi did not talk during the matches and I tried not to talk to him because he was quiet during the games.
"We always said that we had to leave him like that because if you decided to obstruct him, you would provoke him and then he would become angry and if he was angry it was becoming more and more difficult."
Messi won his 8th Ballon d'Or on October 30, taking him 3 clear of Cristiano Ronaldo in the never ending GOAT debate.
Related content