Nigerian football fans believe Oshoala should be a sub and cost the Super Falcons top of the group by wasting 2 chances against Ireland.
Early on Monday, July 23, 2023, the Super Falcons of Nigeria played out a goalless draw against Ireland in their final group game of the 2023 FIFA Women's World Cup.
It was a close encounter with very few chances for both sides that ended up in a stalemate.
The point was enough for the Super Falcons of Nigeria to advance to the round of 16 of the tournament.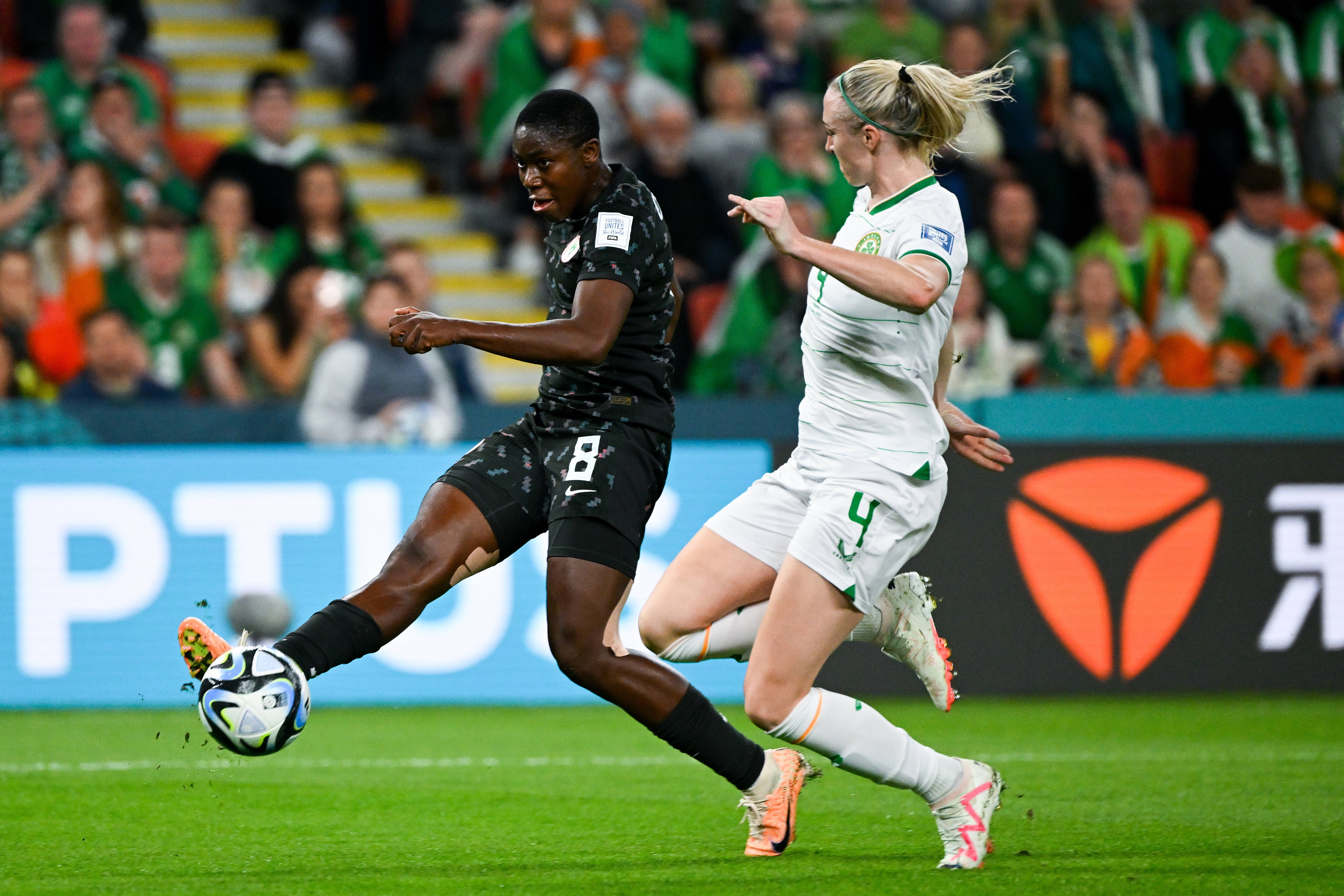 Oshoala blamed for Super Falcons' draw against Ireland
After the game, Nigerian football fans took to social media to give their thoughts.
Barcelona star Asisat Oshoala rose to the top of the trends on social media after her performance in the game against Ireland.
'Agba Baller' was in action for 67 minutes and missed two opportunities with only the goalkeeper to beat.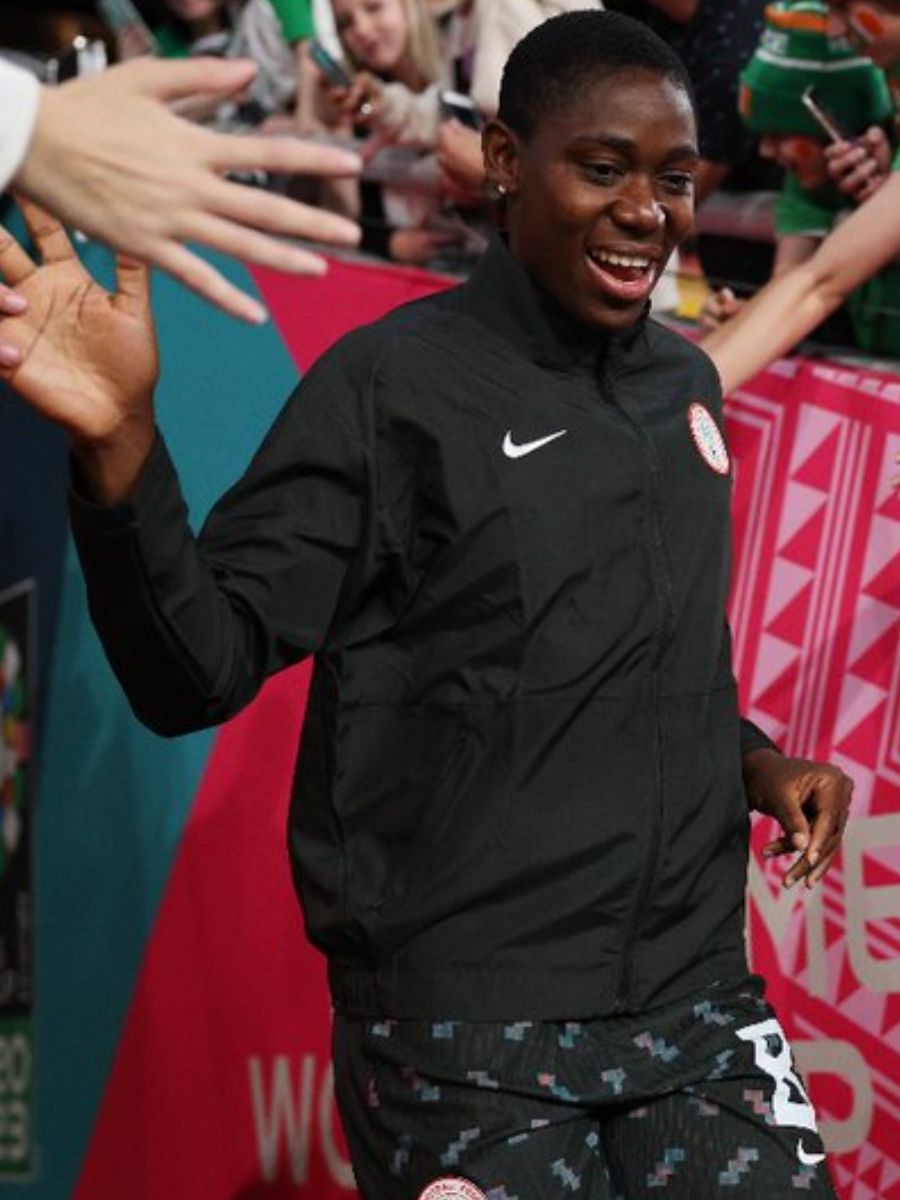 Despite coming on to change the game and score what turned out to be the winning goal against Australia, Oshoala received criticism for missing two chances against Ireland.
Some Nigerian football fans even went to the extent of saying that the five-time Africa Women's Player of the Year cost the Super Falcons the top spot in the group.
Oshoala a sub for the Super Falcons?
The role of Oshoala in the team was discussed with Head Coach Randy Waldrum making an alteration to the attack after the win against Ireland.
The American decided to put Gotham FC striker Ifeoma Onumonu on the bench restoring Oshoala to the starting lineup.
Oshoala did have two chances and failed to convert but some football fans on social media believe there is a reason for that.
Despite her accolades over the year, Oshoala in recent times has come off the bench for the most part with her club Barcelona.
There are a section of fans that believe that Oshoala has adjusted her game to this role and will be better off using her pace against exhausted defenders in the second half.
See what Nigerians are saying about Oshoala below.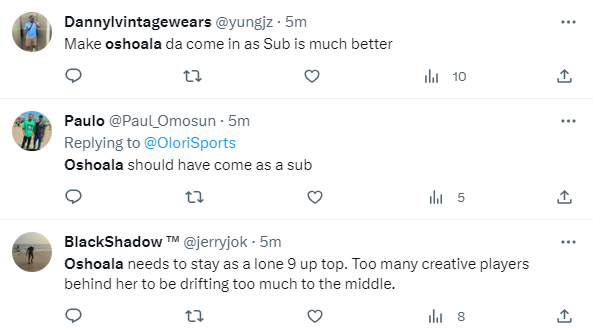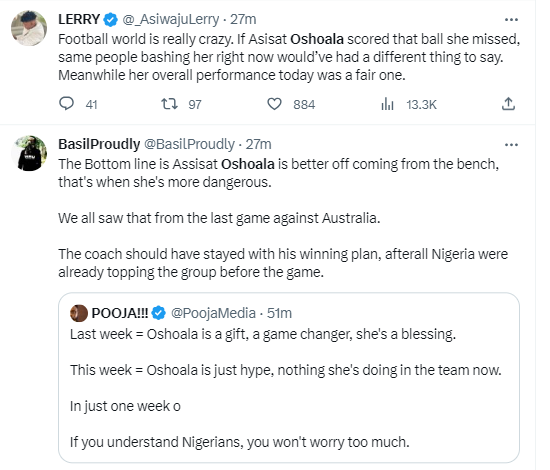 Oshoala and the Super Falcons will now wait, as other group games will now determine their second round opponent.
Related content