Sancho has been told that he is no Ronaldo and could shipped off by the former Manchester United forward
Manchester United icon Dimitar Berbatov has weighed in on the ongoing feud between Red Devils winger Jadon Sancho and his manager, Erik Ten Hag, which has resulted in the Englishman being frozen out of the first team.
Berbatov sad to see Sancho situation
Berbatov played for Manchester United for four years between 2008 and 2012, and also played in the Premier League for a total of eight years, winning the league title twice.
The Bulgarian striker was speaking at an event in conjunction with his betting sponsors when he was asked about the current fiasco going on at one of his former clubs.
The former Premier League Golden Boot winner spoke about the Sancho situation, saying, "If it continues like this, Jadon Sancho is going to go nowhere at the club. I'm very disappointed that a situation like this has been made public and a lot of people are discussing it. Things like this happen often, but they're not made public.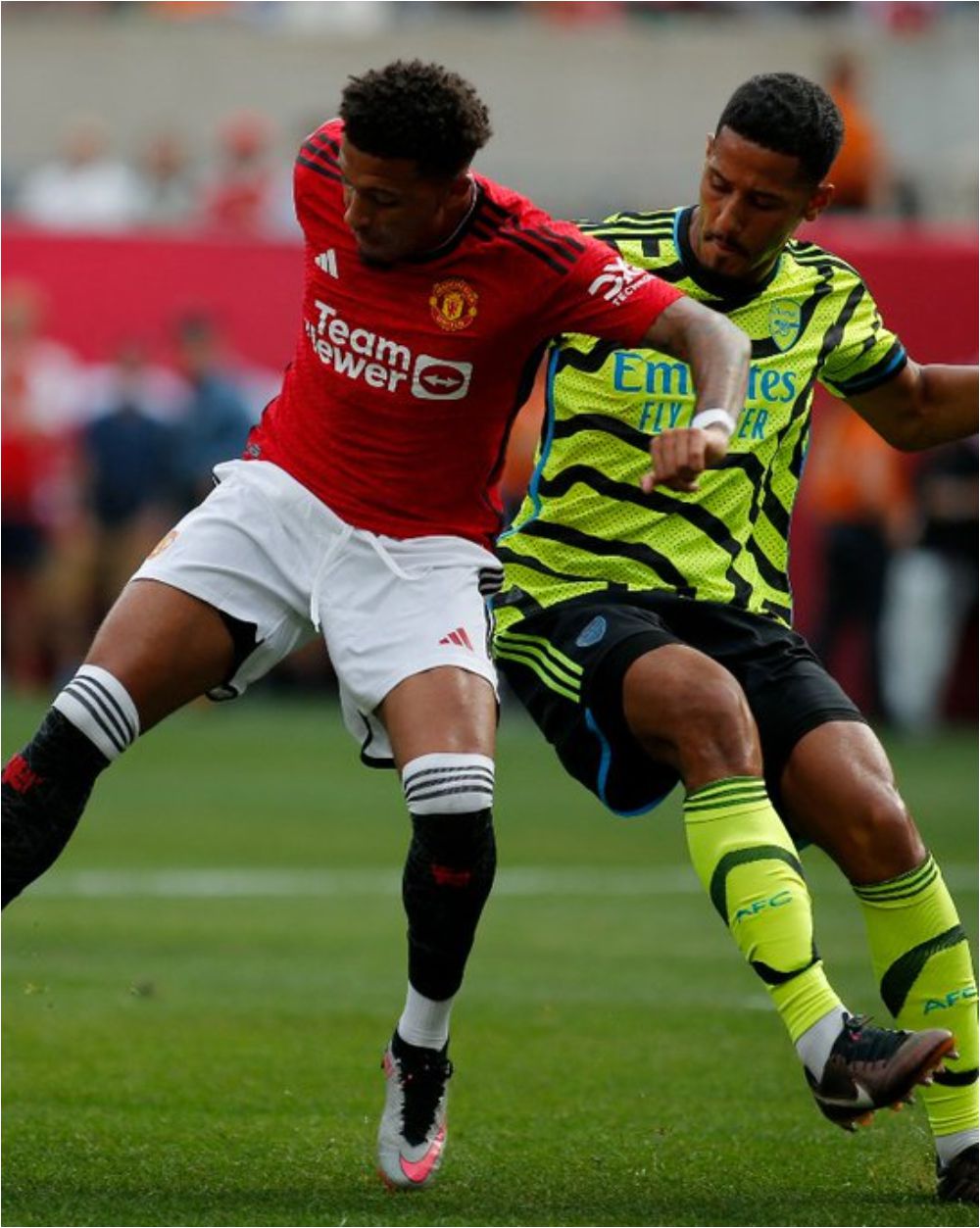 "Players will fight with their managers, players, club staff, or even themselves, but it's not often made public. When it's connected to a big club like United, then people will talk about it and interpret it differently."
The former Manchester United forward also expressed his belief that Sancho needed to apologise to Ten Hag, otherwise, risk the ire of Manchester United's chief decision-maker, and jeopardise his future at the club.
'Sancho is no Ronaldo' — Berbatov
Berbatov also compared Sancho's crisis at Manchester United to that of club legend Cristiano Ronaldo, noting that Sancho was not as respected as the Portuguese superstar and so should not overestimate his importance to the team.
"Sometimes a player, and I hope this isn't the case for Sancho, who takes this long to resolve conflict has overestimated his own value to the club," Berbatov said, continuing, "When it's (Cristiano) Ronaldo, it's different as he's achieved everything.
"I was at the club when Wayne Rooney had a fallout with the manager, and they sorted things out. I think Sancho is overestimating his importance. He's not won that many trophies with them. It's a different situation."
The former Tottenham and Fulham striker finally noted how easy it would be for Manchester United to move past Sancho, saying, "United can easily decide to get rid of Sancho over this. As talented as he is, and we all saw it at Dortmund, he has yet to show any of this at United.
"We can only speculate why that is, maybe it's his surroundings or the people who he's around.
"Or maybe it's because he doesn't agree with the manager. If this drags on anymore, I can't see it getting better and it's best to part ways."
Sancho remains suspended by Manchester United until he apologises for a tweet he made questioning his manager's comments about his commitment to training after Manchester United's loss to Arsenal.
Related content