Tony Adams, a legendary member of the Arsenal team, is doubtful of Mikel Arteta's squad and believes they won't contend for the Premier League title next season.
For most of the 2022–23 season, the north Londoners held the title lead, but a slump in performance allowed Manchester City to finish five points ahead as Pep Guardiola's team won their fifth title in six years.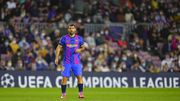 Sergio Aguero believes Manchester United and Arsenal will compete with Pep Guardiola's team for the Premier League title next season.
Tony Adams has now predicted that Arsenal won't challenge for the Premier League again next year because the present group has already achieved its peak.
Arsenal won't get to that level again says Adams
Arsenal legend Tony Adams does not believe that Arsenal's current squad can compete for the Premier League title next season.
Tony Adams wrote for the Sun, saying, "I do fear that this could be as good as it gets for them.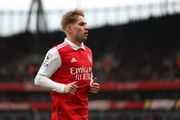 Arsenal will reportedly resist every attempt to sign Emile Smith Rowe this summer as Mikel Arteta believes the midfielder has a future at the Emirates.
"I hate to sound like a prophet of doom, but I do believe that a lot of this team has already peaked. It was possibly the best season that many of them will ever have. I don't think they'll get to that level again.
"They're definitely not going to challenge Manchester City next season and without serious recruitment this summer it will be a struggle for them to finish runners-up again. City's B team is better than any other Premier League side and we know that Newcastle, Manchester United, Liverpool and Chelsea will all be much stronger next time out."
Arteta still learning and making progress
Mikel Arteta has made progress in his three full seasons and is still learning as a young manager managing a young squad.
His team earned 63 points in his first full season in charge, 68 the following year, and now 84 in their most recent campaign which shows there has been progress and development in recent years.
Gabriel Martinelli and Bukayo Saka, who were perhaps the top two wingers in the Premier League last season, are both 21 years old. William Saliba has been a revelation in Arteta's team just in his first full season and a rejuvenated Martin Odegaard who scored 15 Premier League goals as a midfielder. All these are signs of progress and it shows they will hit it running again next season.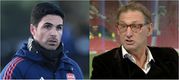 Tony Adams has warned Mikel Arteta that he could be sacked if he does not exceed expectations with his Arsenal squad next season.
Ben White, Gabriel Magalhaes, and Aaron Ramsdale, who were starters, are still relatively young at 25. Even the experienced ones like Gabriel Jesus and Oleksandr Zinchenko, are both only 26 years old. The team as a whole is still developing and still has years more to achieve great things.
However, they still need to inject quality signings into the team and make sure they do not lose any of their current stars.
According to football.london, Declan Rice remains the priority target for the Gunners as Arteta looks to bolster his midfield options. He is also keen to strengthen his defence after losing Saliba to injury towards the end of the season which also had an effect on their title chase.