In an exclusive interview with Pulse Sports, the former Ukranian girlfriend of Brown Ideye, reveals how she was deceived by the former Super Eagles star amid the paternity scandal.
Former Super Eagles of Nigeria star Brown Ideye has recently drawn criticism on social media following another paternity scandal, this time involving his alleged family in Ukraine.
The 34-year-old former Nigeria international and 2013 Africa Cup of Nations (AFCON) winner stands accused of abandoning his children in Ukraine during the ongoing war with Russia, according to former partner Yana Voloshchenko.
Voloshchenko has two children by Ideye, a son named Joel, 10, who was born when the former Nigeria international was still playing for Ukrainian league giants Dynamo Kyiv, and a daughter, Michelle, eight.
However, the Ukranian businesswoman has consistently called out the 34-year-old on social media for abandoning his duties as a father.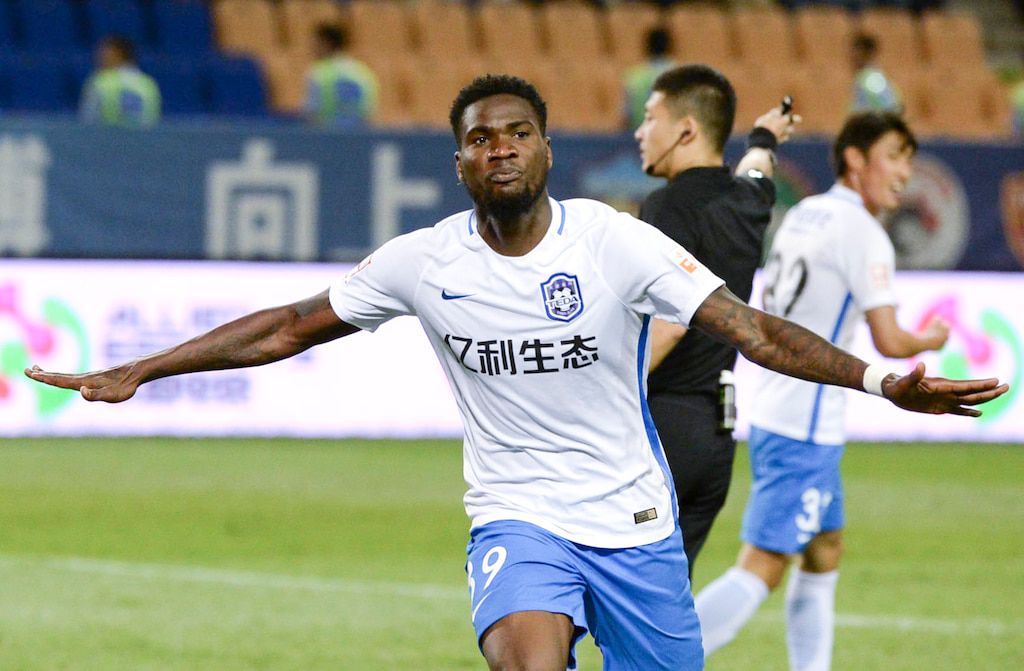 Yana revealed that Ideye had stopped paying child support in January 2022, refusing to fulfil his duties as a father, and that her lawyers have been unable to contact him since.
In an exclusive interview with Pulse Sports, Yana Volechenko talks about her relationship with the former Super Eagles forward, as well as how the scandal has affected her and their children.
The way the situation with Brown Ideye has gone so far, how would you describe it?
You know I feel very bad because the situation has put my children in a very bad mood and because I believe in rules. I believe in honesty.
I've known Brown Ideye since 2016 and there have been scandals, but Brown doesn't take care of his children and doesn't see them.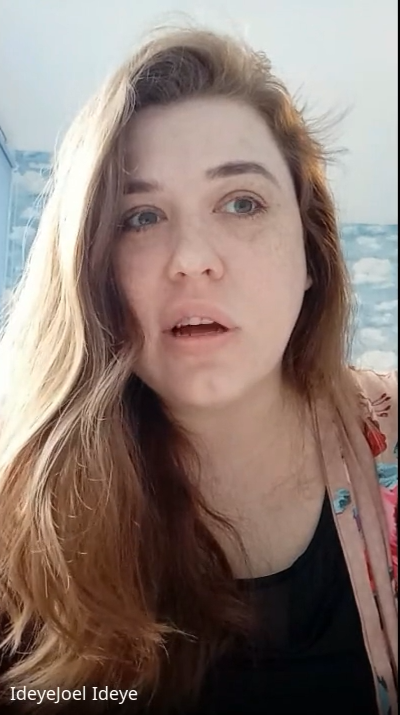 In 2016, he gave our children his family name and he paid alimony. But what has happened [since] January 2022 shook me. It shook me because you know the situation in Ukraine now. Ukraine and Russia have a very big conflict and it has been very difficult.
And now I cannot go to another country because in the documents, the children all bear their Brown Ideye's name. I am free to go, it's no problem for me, but I cannot go with the children.
Some people believe that your grievances against Brown Ideye are purely financially motivated and that you just want attention. How do you respond to this?
I want people to understand. This situation is not a matter of me asking him for money because I have a Ukrainian business and I don't need money from Brown Ideye for myself.
But he must respect what he wrote in the documents and he must respect the law. Because he doesn't understand that he must take care of his children for 18 years, and he accepted it in 2016.
He (Brown Ideye) thinks that because….If I have money and I am rich, so I can do anything, and what I want. No it's not done that way. The law is for everybody. Whether you're poor or rich here, you must respect the law.
I want people to know the story, I want people to see through, because all this time, all these years, I haven't spoken about it.
Some reports say that you are Brown Ideye's ex-wife, were you two legally married?
No. We had a relationship for 3 years when he played for Kyiv (Dynamo). Even after he went to play in West Bromwich, we still had a relationship.
But, in December 2015, Brown (Ideye) very quickly stopped speaking with me, stopped visiting Ukraine and started staying in London.
I called his friend and asked why he doesn't answer my calls anymore, the friend said he didn't know why as well.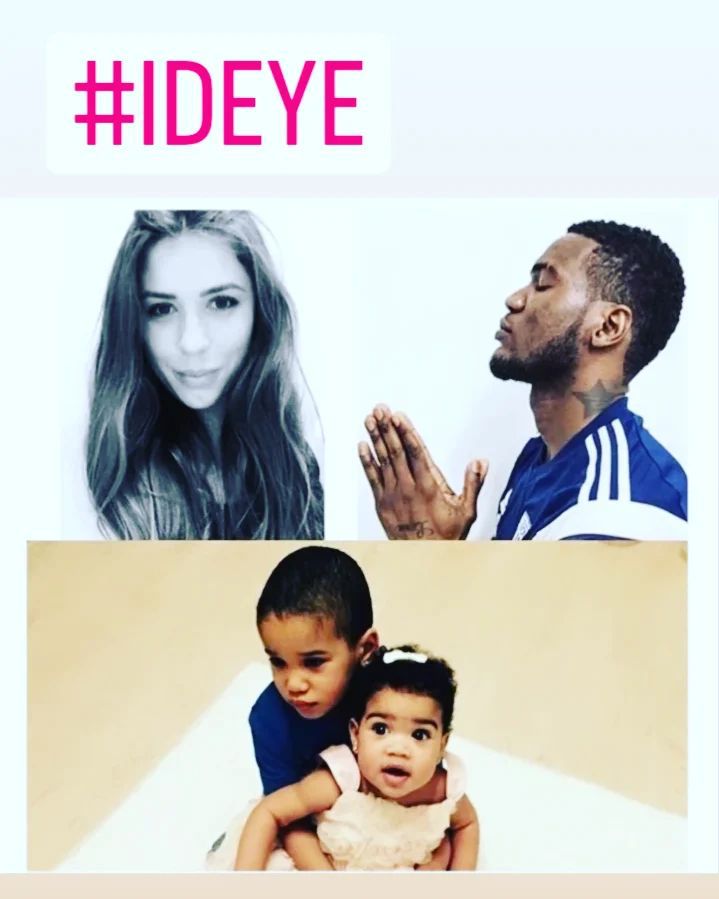 I called him to see if I could go and meet him in London, but it didn't happen. Eventually, a Ukrainian company gave me help, after they found that Brown was in Greece.
And we had some conversations and lots of discussions but now I'm very upset about this story.
How are the children coping amidst all of this?
The children are with me in Ukraine. I'm still with them. They are not happy.
What are their names?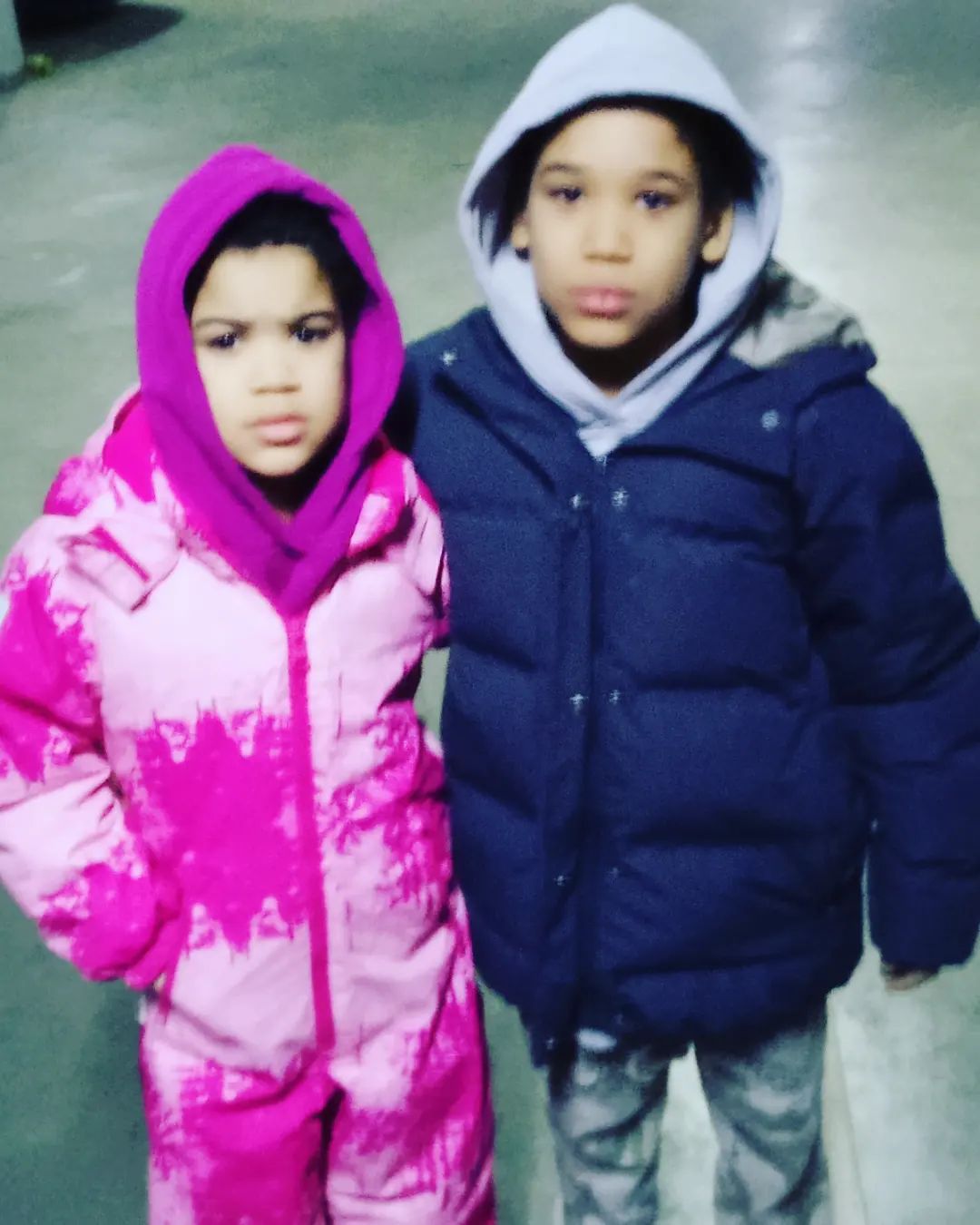 The first one is 10 years old. Joel. He got his name from Brown Ideye's father, so he took his grandfather's name. And the other one is a girl, Michelle. She's eight years old.
How often have you tried to reach out to Brown Ideye?
He has blocked me on Instagram. My lawyer always wants to speak with him (Brown Ideye), because he has a female lawyer and all this time, I don't speak with him.
I [spoke] with my lawyers. My lawyers [spoke] with Brown's lawyers and in January 2022, they told me he said he wouldn't honour his contract with me.
Sometimes I have issues with him when he changes clubs and tells me he can't pay any money… that he has problems, and I say, "Okay, no problem."
For me, it was more important for him to speak with his children, and spend time with them, but he doesn't want to.
You know what has killed me? When the war in Ukraine started, he didn't call or text or even asked about his children. I'm in Ukraine staying with the children, and you know what happened in Ukraine.
And when I see him write on Twitter that, "Oh I'm very upset with what's happening in Ukraine" and all that…and in this situation, Brown doesn't call us or even ask maybe "Did my children die?" or "Can you guys go to another country?" And I keep saying it's not normal.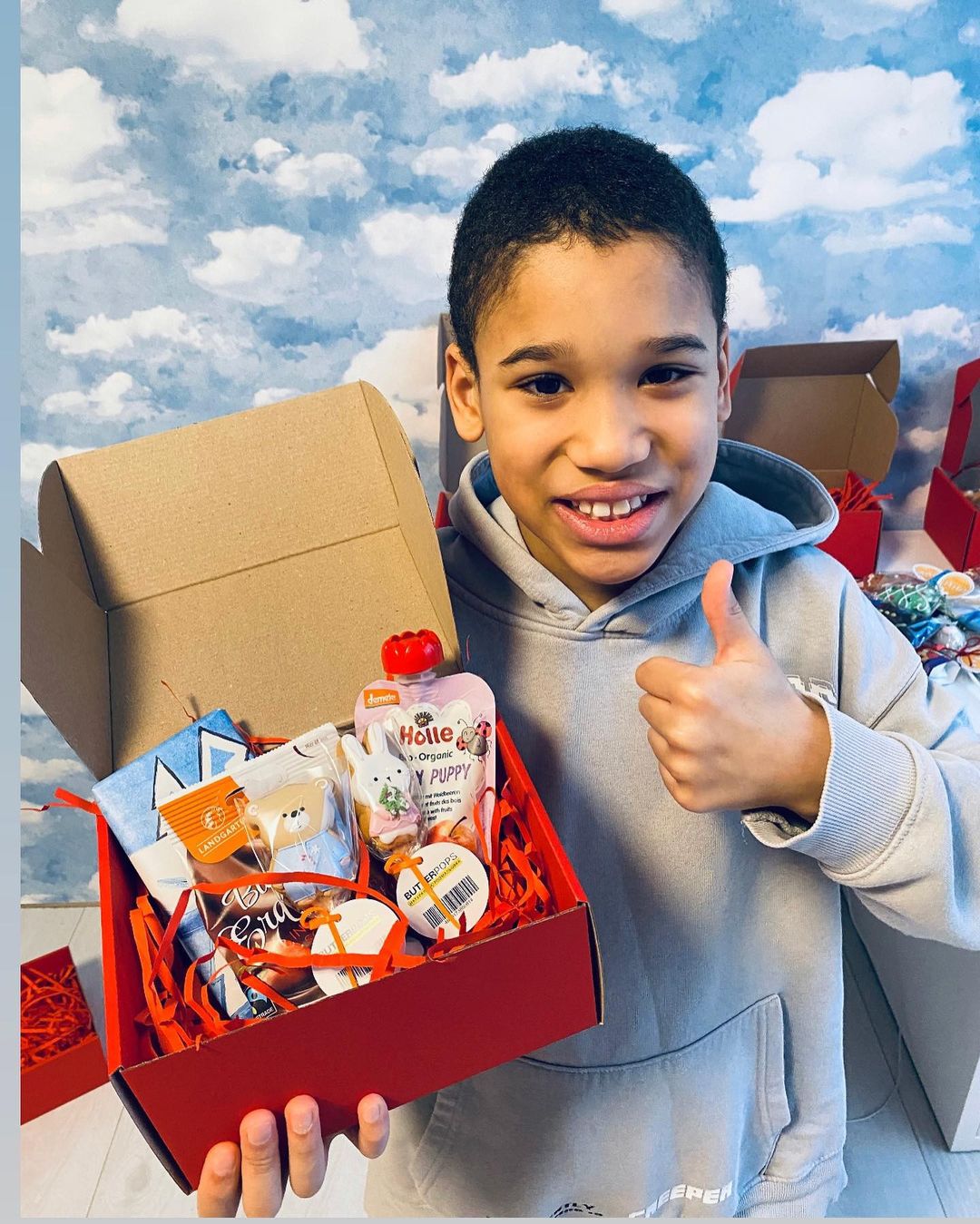 What is happening is very strange. Now he's saying he doesn't know me and what I want from him. I don't know what has happened to him. Maybe he has some problem with his head or…I don't know really.
Brown Ideye needs to understand what he must do. He knows the story very well and he has denied it to his friends who have asked him about it and said it's photoshop.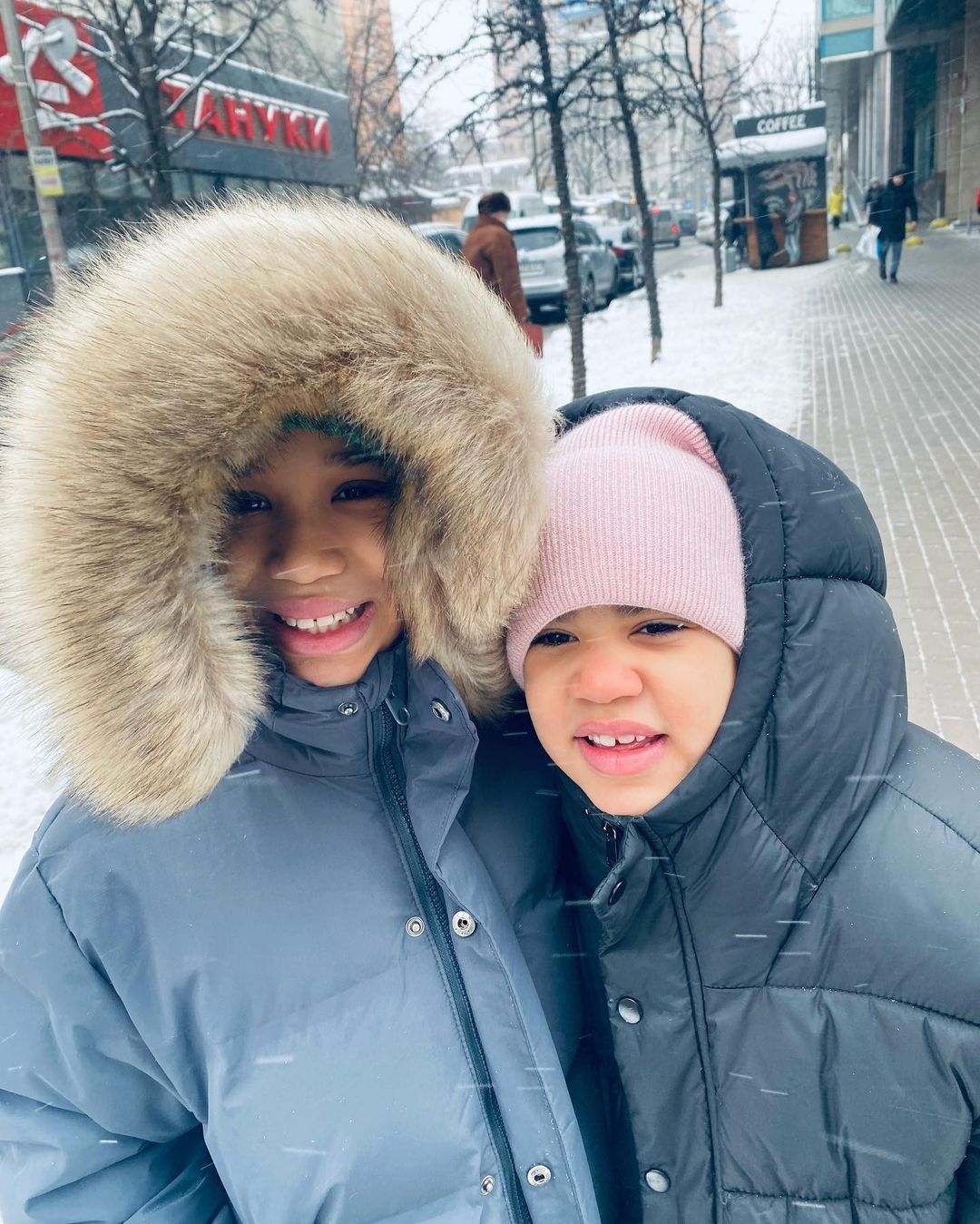 But people are not stupid, not Ukrainian, not Nigerian. People see the comments, people see through him.
Some of Ideye's friends have called me to understand why he's behaving this way.
Brown Ideye doesn't respect the law, he doesn't respect the children and he's a liar.
Why do you say that?
He told his friends that he doesn't have any children in Ukraine and called us some people that just want money. He knows I'm very tired of the story.
He [Brown Ideye] has the money, he can take care of the children. I even need papers to see if I can move the children away from Ukraine but I can't do that.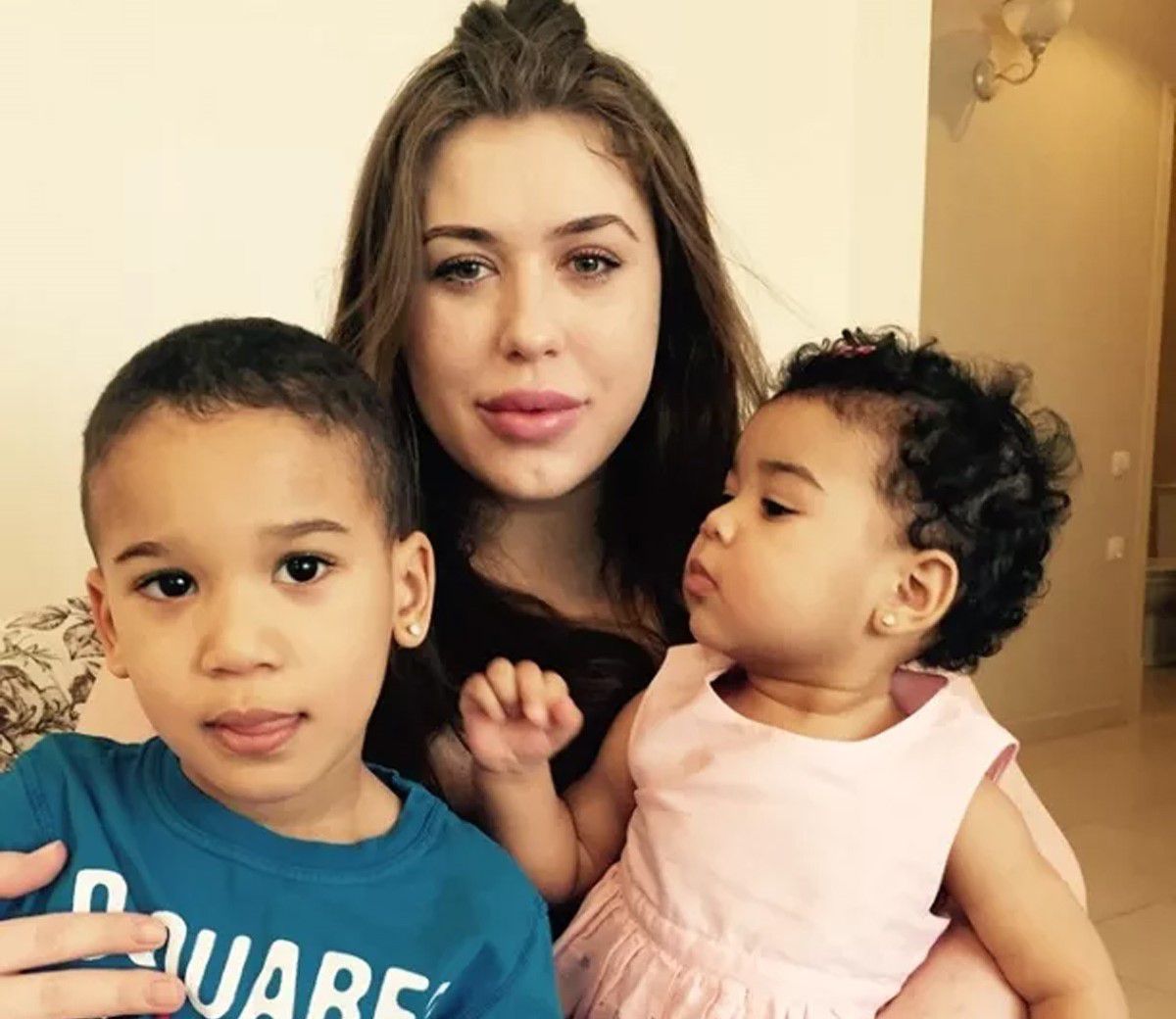 In Ukrainian law, if I need to come to, maybe, Nigeria with the children, I need papers from the father and he has to write papers for the Nigerian embassy. He understands this.
I know for sure he was upset and very angry when he was in Göztepe. I knew he had issues with salary because he played very badly and there were complaints that he did not respect his contract as well.
But in my situation, I'm not used to staying discreet. I have a relationship with him. We have children and he doesn't respect his contract. People must respect the laws and rules in a country.
How much does the contract state he is supposed to have paid in child support?
Now he [Brown Ideye] must pay $150,000 as alimony for 2022 and for this year. Every month he must pay $7000 for the two children. That was what was on the contract for the two children. For all this time, every day he incurs an added amount if he doesn't pay for one day - for not respecting the contract.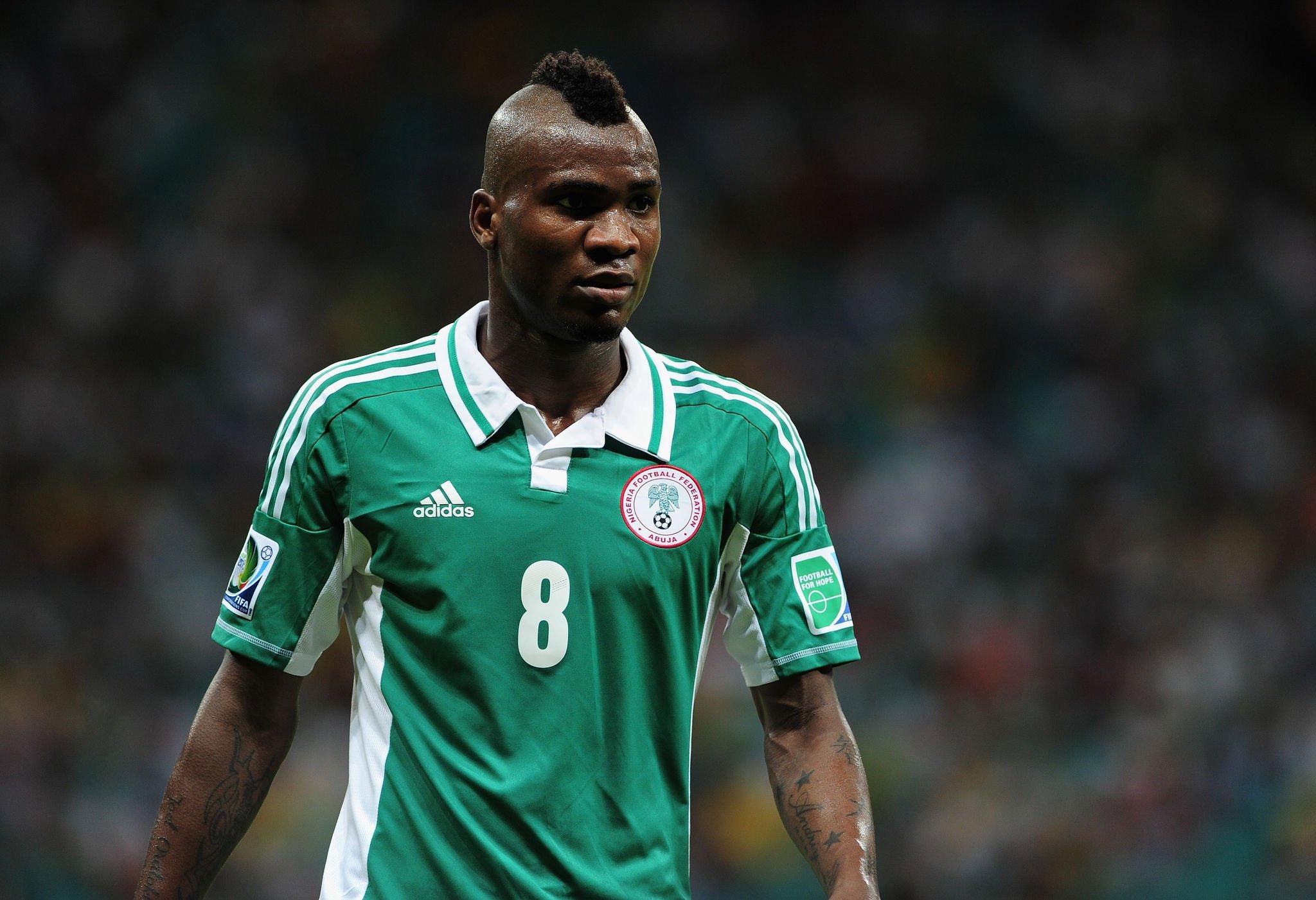 Sometimes when he changes clubs, he doesn't pay when he's supposed to and ends up paying after.
The money that he's supposed to pay is not even big money for him. It's not a question of whether he doesn't have money.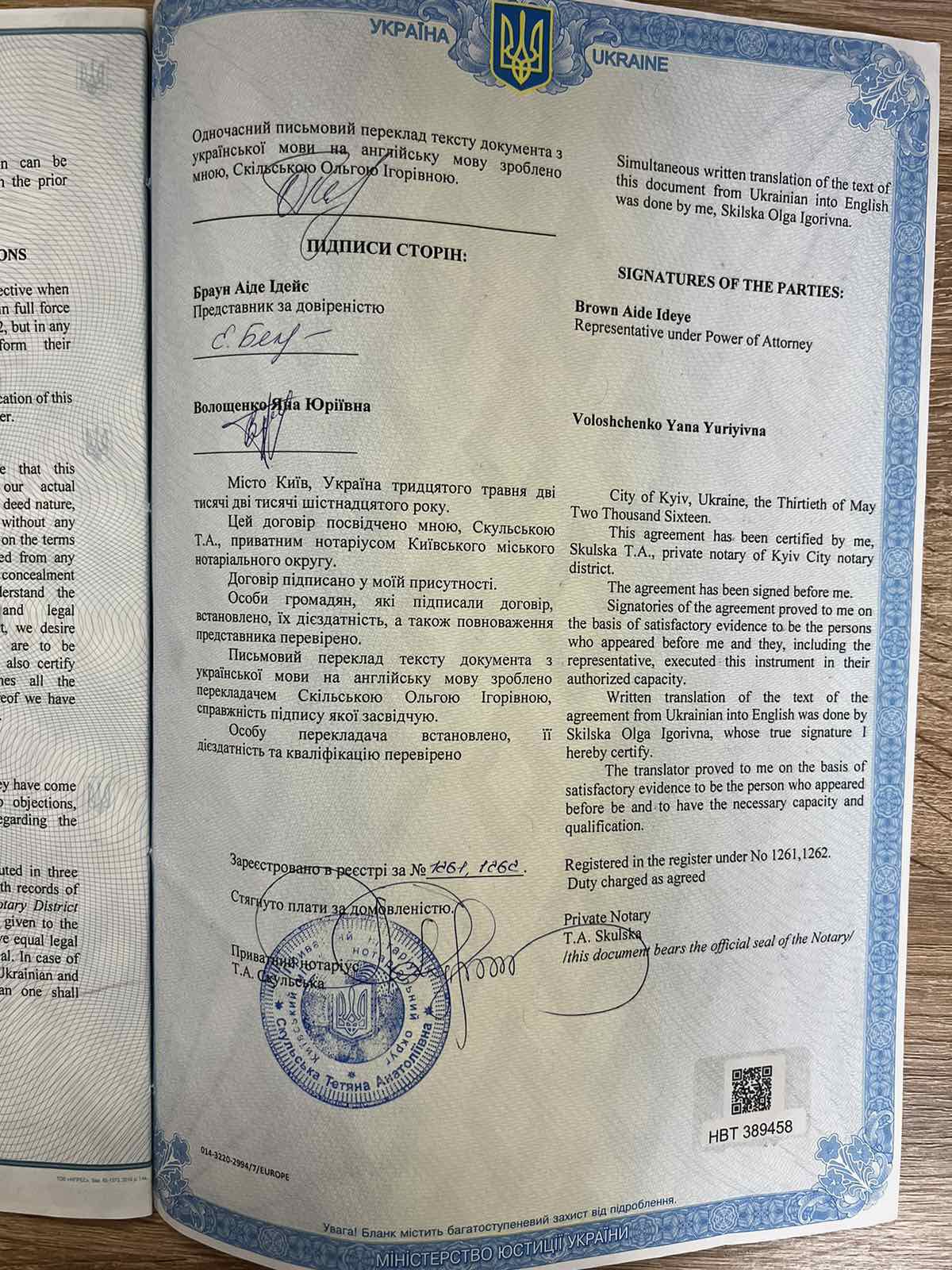 You repeatedly kept posting 'Don't Shame Nigeria' on Instagram. Do you care to elaborate on that?
I think Brown Ideye is shaming Nigeria. Because first of all Ukrainians and Nigerians see the story. And people don't understand why this man who, I know, in Nigeria, is one of the big stars, is behaving this way.
But many people from other countries might think because this big star from Nigeria behaves like this, it's normal, but it's not. People in the world must respect rules.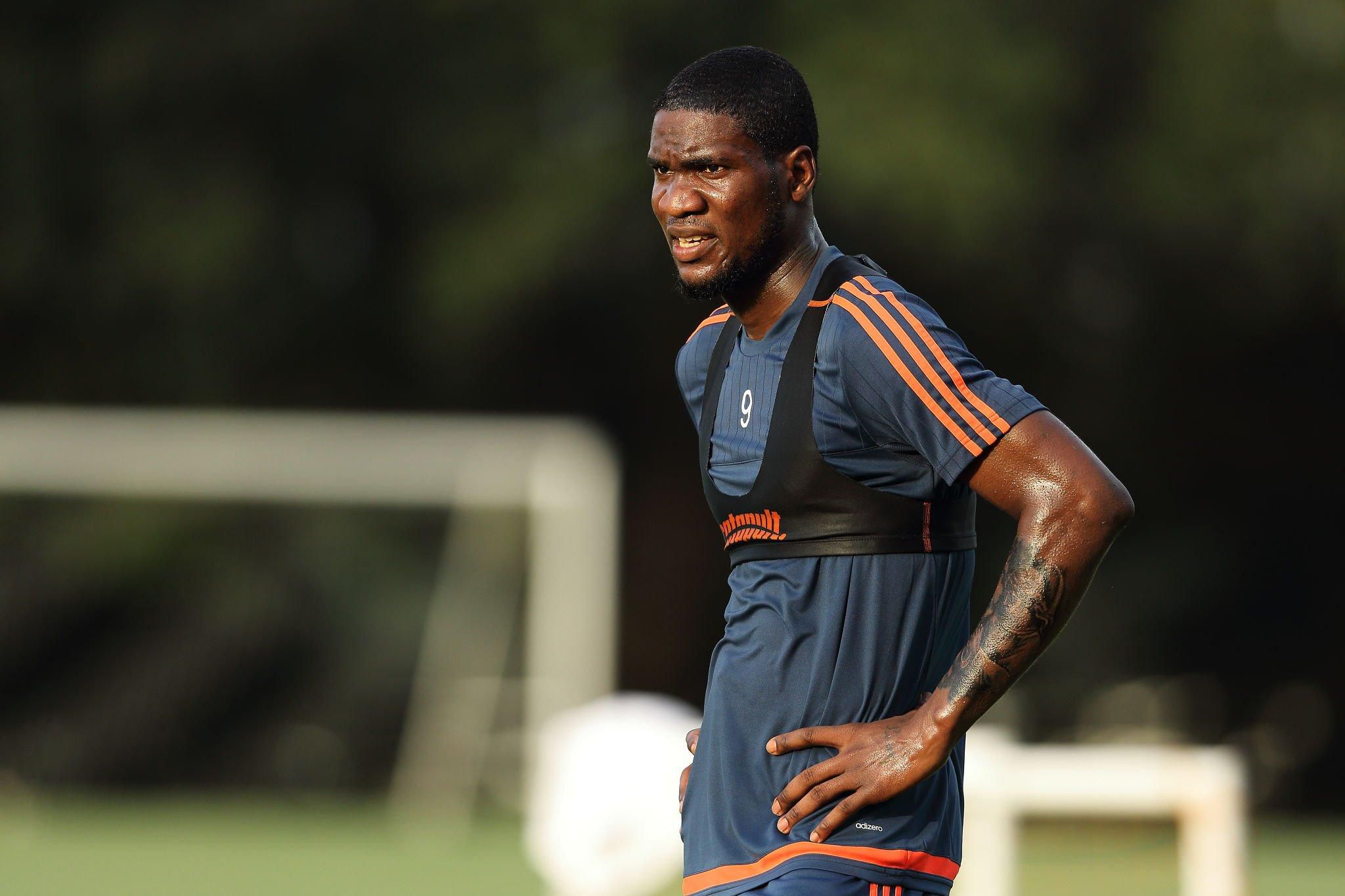 Okay, we don't have a relationship. I have another life, he has another life.
But he and I must understand that we have children and the children also know their father which makes the situation very strange.
And what he is doing is not good. If he was smart, maybe he would have said okay, "I made a mistake, I had problems with work but I don't want to let my children down because I have a contract. I would change the situation, I'm sorry." Because Joel and Michelle can't understand why they have a father who has everything but can't take care of his children.
He knows what is going on in Ukraine, he knows the country is not safe and he has done nothing.
Before all this, how were things between you and him?
When I met with Brown Ideye, I asked him if he was married or not.
He said he's not married but he has women with children in Nigeria. So I put [it] to him that he has relationships with them, but he said, "No, I'm free."
He [Brown Ideye] told me good things, that he loves me so much and we will go to Europe and Nigeria. And, afterwards, he's a liar. He's a liar and he's a criminal because he doesn't respect laws, he doesn't respect children, his own children.
Then I got pregnant and received many comments from the Ukrainian press and I found out that he was married to a Nigerian woman [Damka].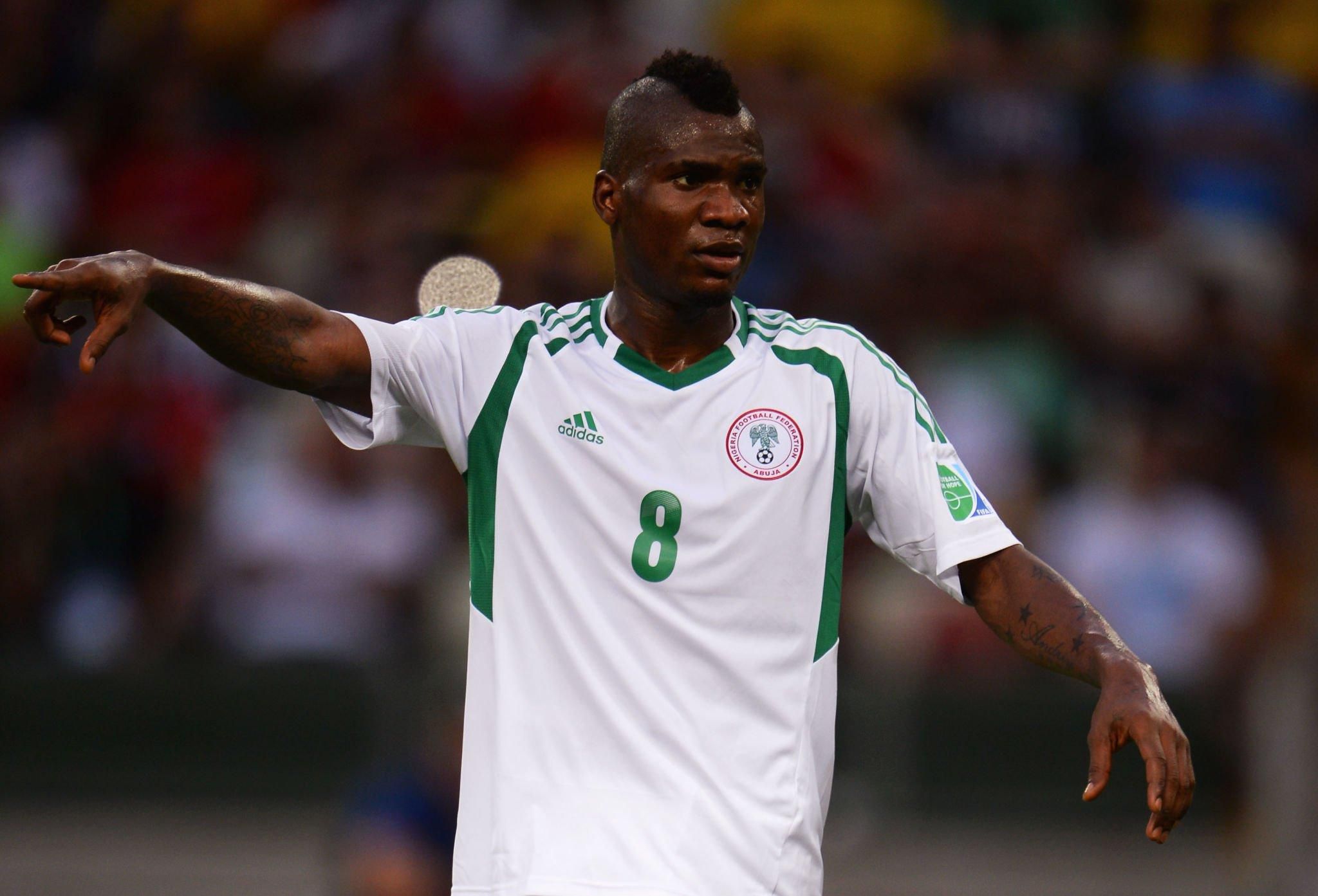 When I asked him, he said, "Yes I'm married but I don't want to tell you because I love you." He was lying, you know. And every time he's been to Ukraine, he tells me he loves just me but he cannot divorce because he's a football star and he doesn't want people to think badly of him.
As time went on, I knew he wouldn't change. In 2016, there was another scandal when another woman in another country called me, bribed me and said that she has children for Brown. I was shocked.
For now, I know that when he plays in another country, he has a relationship with another woman, and has children in another country. One woman in Switzerland, one woman in Greece, one in France. I don't know what he is doing or maybe it's normal for Africans. But I'm shocked.
During our conversations, many times when I ask Brown Ideye why he spends time with me when he's married, he tells me he's married not because of love, but because it's like my partner for business. And I can't understand the situation.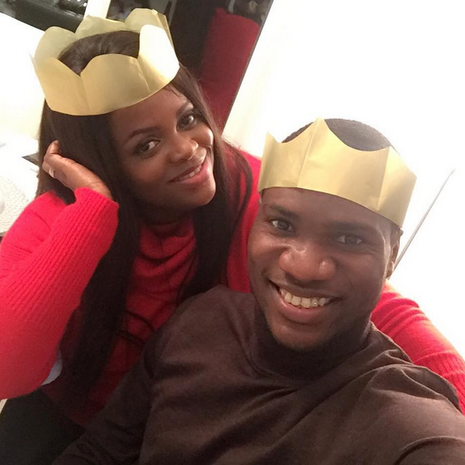 He [Brown Ideye] says he doesn't love [Damka], but she gave him help in life and he wants to pay back.
If people have relationships, and people have children in Ukraine, in Europe and, I think, in Nigeria, people take care of their children.
You know sometimes when I think about it, I think [he's] behaving this way because he has money. When I met him in Dynamo (Kyiv) he didn't have money like this, but now he thinks he can do anything he wants. But he must understand.
In Ukraine, in Europe, alimony is the same as tax. And when you don't pay taxes, you'll go to jail, and Brown Ideye thinks because he has money he won't go to jail, and that is not true.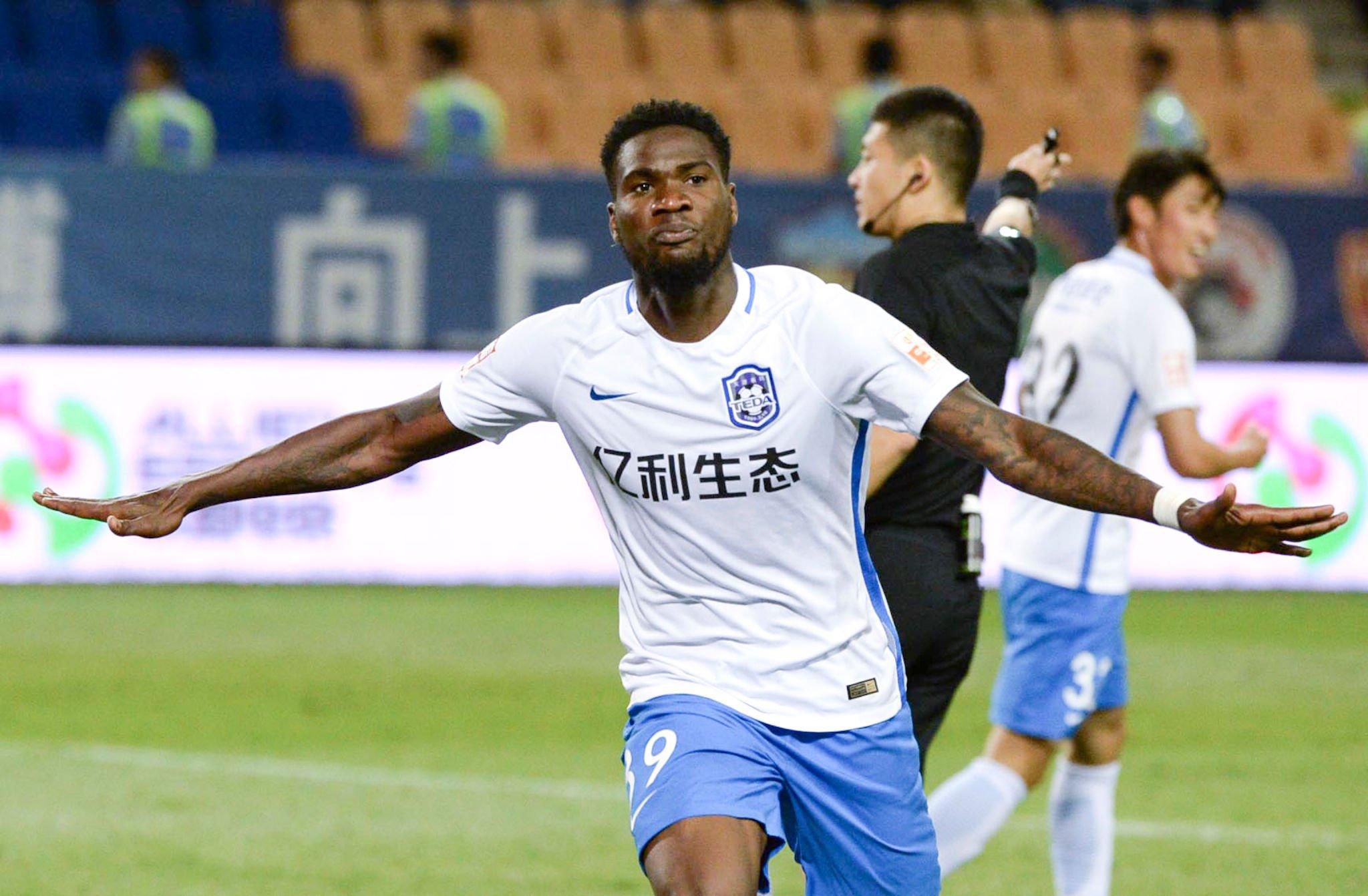 If he comes to Ukraine now or Europe, the police would see Brown as a criminal, he would go to jail.
Maybe because he's staying in Kuwait now or Nigeria, he thinks he won't answer, but I'm hoping he will because I want the world to see the truth.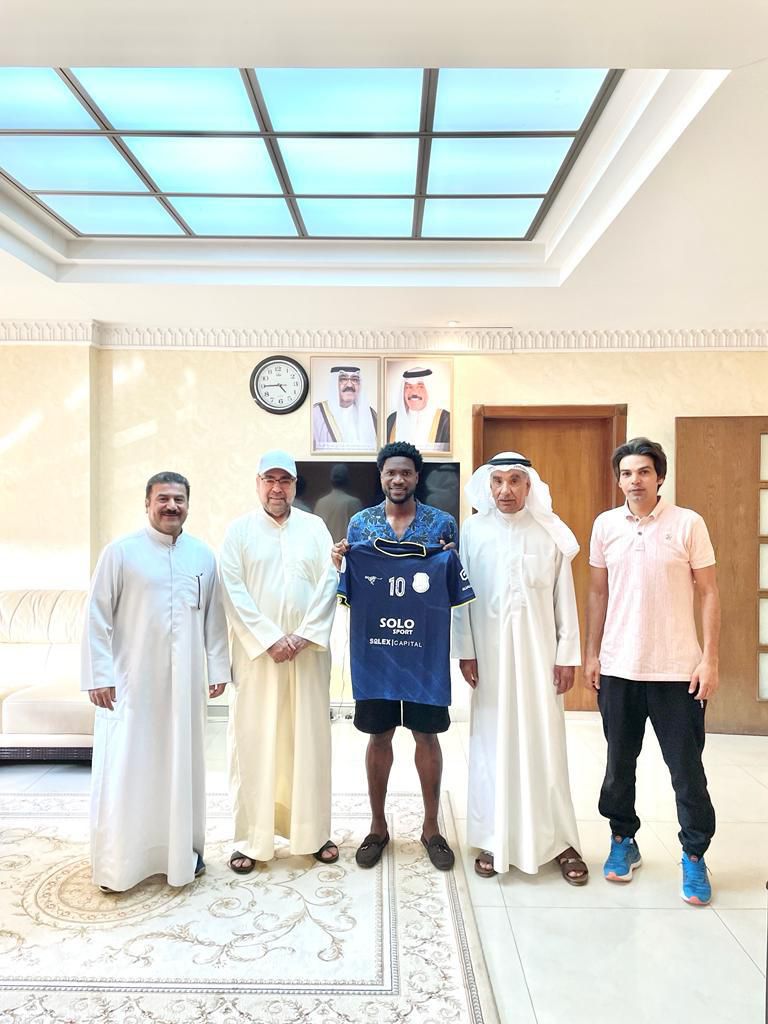 Many of his friends write to me and say they cannot believe he did this because they see him as a good person. But he has two faces: one face of a good football star and another face that he won't show the world.
He [Brown Ideye] must think about his children because one day they will grow up.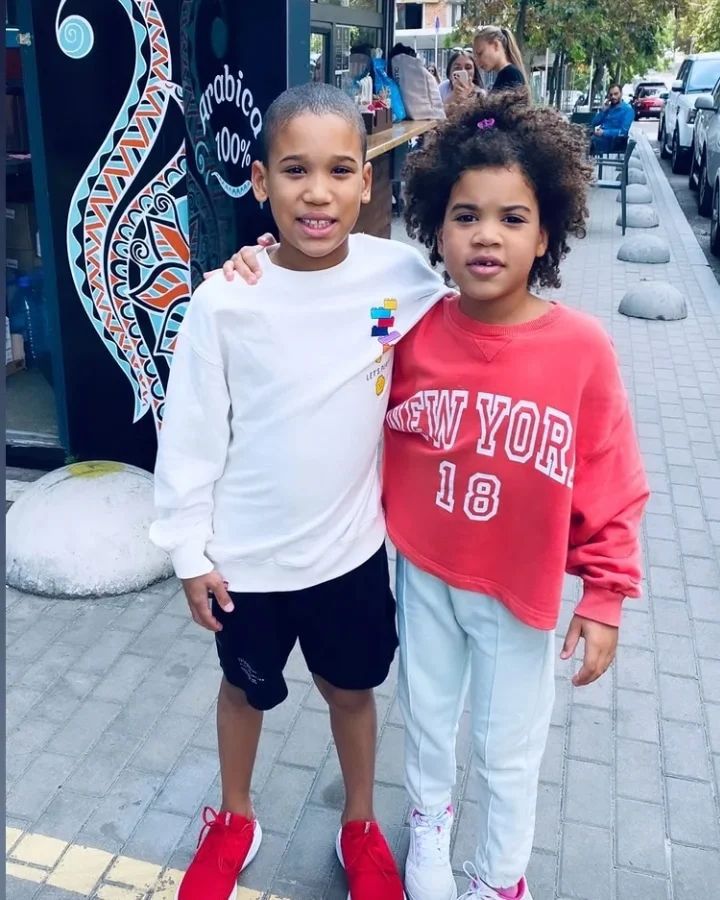 Joel opened Instagram and sent him a message on why he doesn't speak with him and Michelle, and then he ghosted.
Brown Ideye must respect the law, he must respect the contract, he must pay alimony, and he must take care of his children.
I can't understand why he treats people badly, including his children. It's not normal.
At the time of publication, Brown Ideye could not be reached for comment
Related content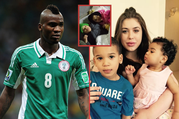 In an explosive rant on social media, former Super Eagles striker Brown Ideye has been called out by his ex-partner, Yana Voloshchenko for allegedly abandoning his children in Ukraine.