Mourinho will not be on the bench when Roma trade tackles with their city rival Lazio next week.
Mourinho will not be on the touchline for Roma's game against Lazio after his two-match ban for the red card he received against Cremonese was confirmed.
The Portuguese tactician was sent off in Roma's 2-1 defeat at Cremona for remonstrating with the fourth official in the game Marco Serra. As a result, Mourinho was subsequently banned for two games and fined €10,000.
Mourinho is not off the hook
However, the ban was suspended after Roma decided to appeal the decision, allowing Mourinho to sit on the bench in the win over Juventus last weekend.
The Portuguese tactician revealed after the game that he had been provoked by Serra. Mourinho was livid with Serra's behaviour and suggested he was going to take legal action, provided there was an audio recording of their conversation.
However, despite Mourinho's complaints and Roma's appeal, the ex-Real Madrid manager will still miss the two games.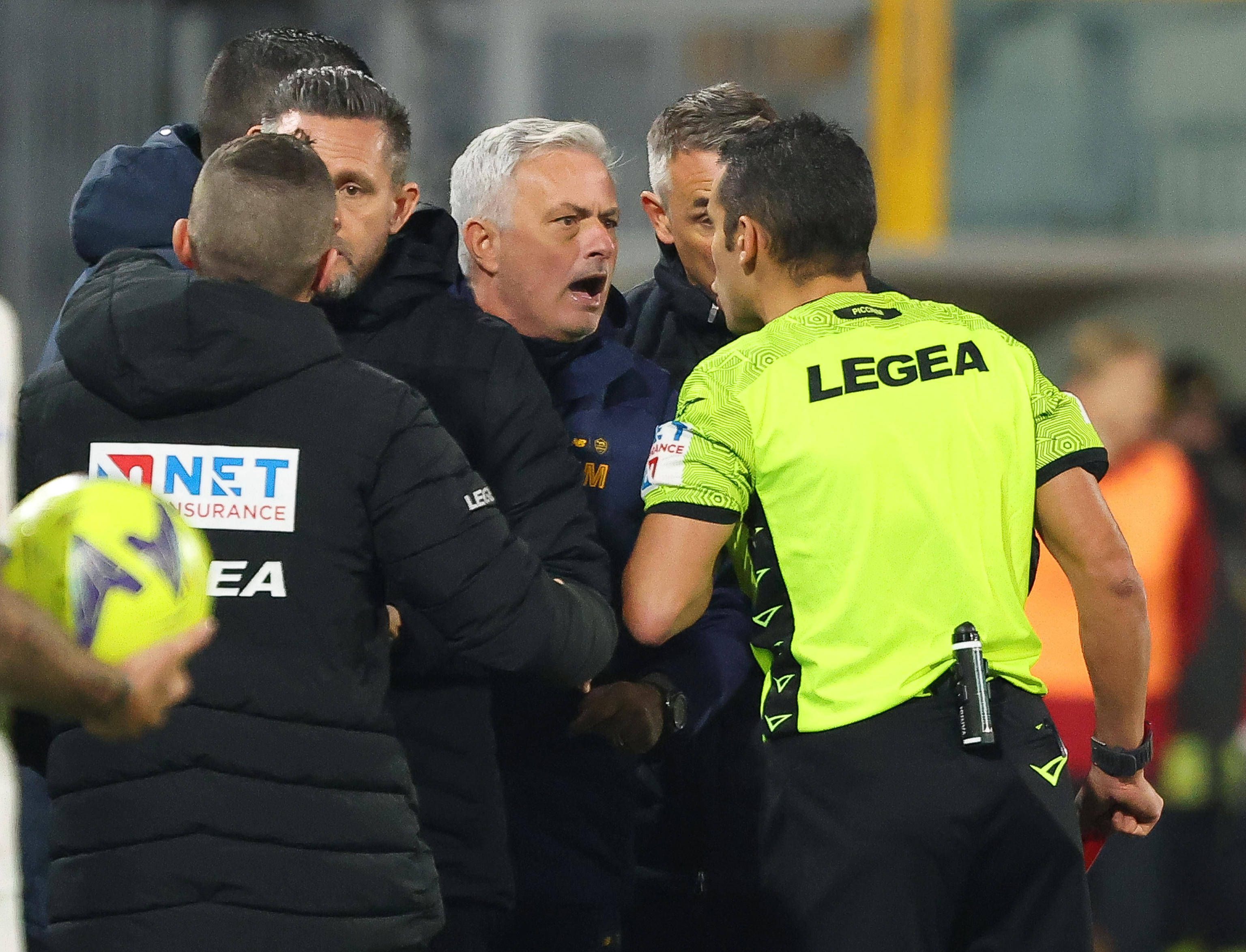 The two-match ban was confirmed after the Court of Appeal heard the case, although the fourth official Serra is also set to face punishment.
Following the decision, Serie A authorities released a statement, revealing why Mourinho's ban stood.
'Having contested a refereeing decision in a forceful and provocative manner in the second minute of the second half and repeating this behaviour at the time of sending off.
'Furthermore, for entering the referees' dressing room and addressing the fourth official with offensive expressions and inferences at the end of the match.
The decision means Mourinho will miss Roma's home game against Sassuolo on Sunday and the big derby game against Lazio next week.
Roma declare media blackout as Mourinho responds
Mourinho has since responded to the decision, although he did it in the proper Mourinho way.
The former Chelsea manager posted a picture of himself on Instagram, with his two hands crossed as if he was handcuffed.
The post is a reference to his time at Inter Milan, where he made the same gesture after two Inter players were sent off in a game.
Meanwhile, Roma have also declared a media blackout until the end of the season after Serie A authorities confirmed Mourinho's ban.
The Yellow and Reds have urged their players and staff not to speak to the media until the end of the season.
Related content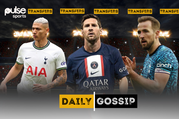 Messi, Kane, Richarlison and Super Eagles prospect Akpom dominate our transfer stories today.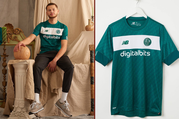 Roma and New Balance have unveiled special edition kits inspired by the club's rich origins.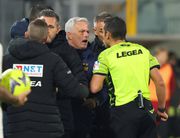 Mourinho will not be in the dugout for Roma's games against Sassuolo and Lazio