Dan Azeez delivers a one-sided performance to win the European light heavyweight title.
British professional boxer of Nigerian descent Dan Azeez made history on Saturday, March 12, 2023.
The 33-year-old recorded a twelfth-round stoppage against France's Thomas Faure.
Azeez was dominant from start to finish to get the win in the last round at the Zenith de Paris-La Villette in Paris, France.
Azeez the only British light-heavyweight to capture all British Boxing Board of Control domestic titles made more history in France.
He maintained his unbeaten record and collected the European (EBU) light heavyweight title.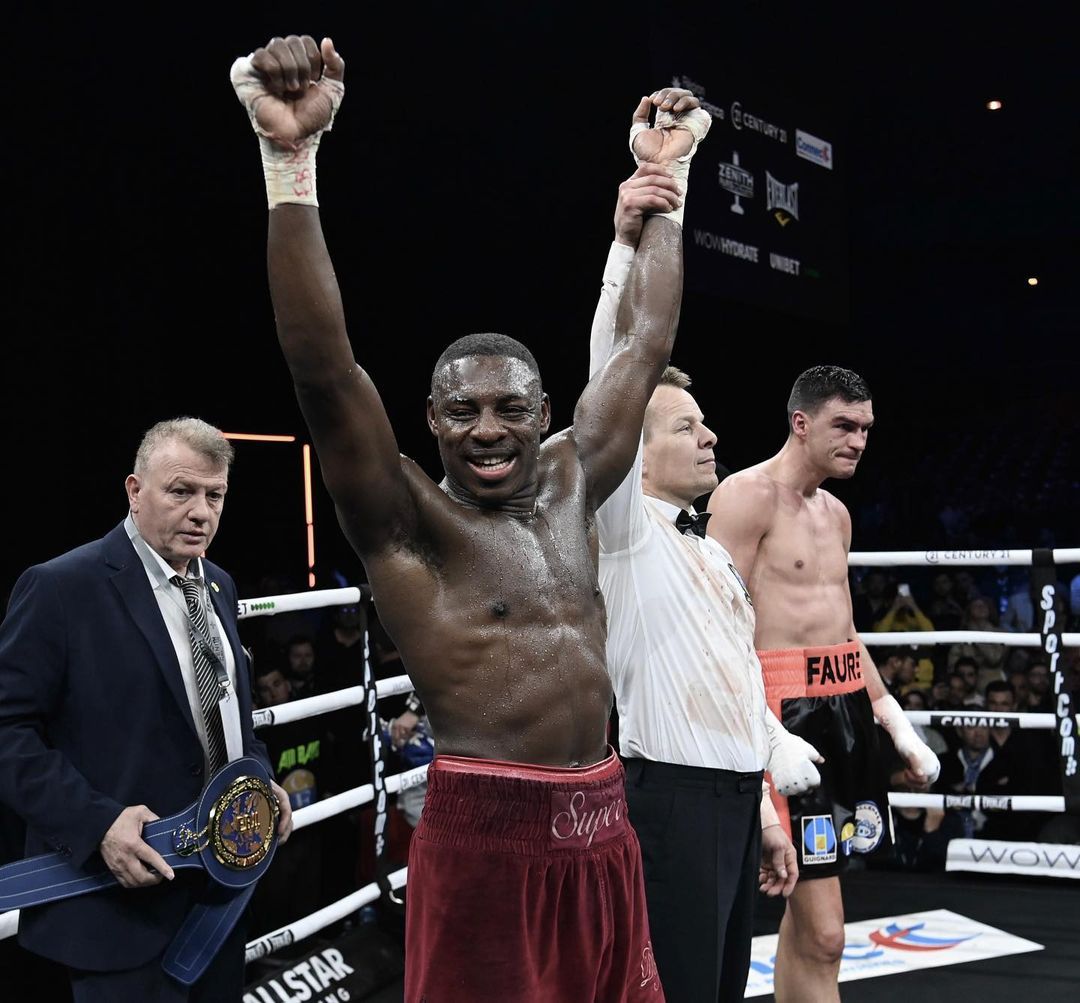 Azeez wins European light heavyweight title
In a fight without knockdowns, Azeez pressed forward with the aim of silencing the crowds' support for Faure.
Faure had a significant height and reach advantage but Azeez was able to use his jab effectively to stay away.
Azeez was able to land massive shots as blood gushed from Faure's nose. It was the constant pressure from the British boxer that earned him massive points early in the fight.
Faure aware of the power of Azeez had a cautious approach for the rest of the fight and tightened up his defense.
The ringside physician examined Faure's wounds to start the seventh round as Azeez continued to press for a knockout.
The blood was flowing from Faure as he aimed to end the fight on his feet. A combination of shots in the final round led to the referee putting a stop to the one-sided affair.
Azeez on victory against Faure
Speaking to SecondsOut after the fight, Azeez explained the importance of capturing his latest title.
He said, "It feels good man I'm really happy um you know it was a tough fight on away soil
"Good competitor, former European Champion himself, we put up a fight I'm happy we entertained and everything so yeah man I'm really really happy.
"He's got balls man and he's got heart he's got grit because I hit him with some shots from early maybe even before round eight I could see he was like fading.
"He didn't want to go you know he's in front of his fans, his hometown or you know I mean so all credit and respect him but it makes the win even more you know I mean more special.
"I caught him with I think it was a left hook my left look and he kind of was out on his feet even I was like what's happening then the referee jumped in which was very good of him.
"Always say it time and time again I'm here to entertain as well as you know um get my belts and win and you know move up the rankings.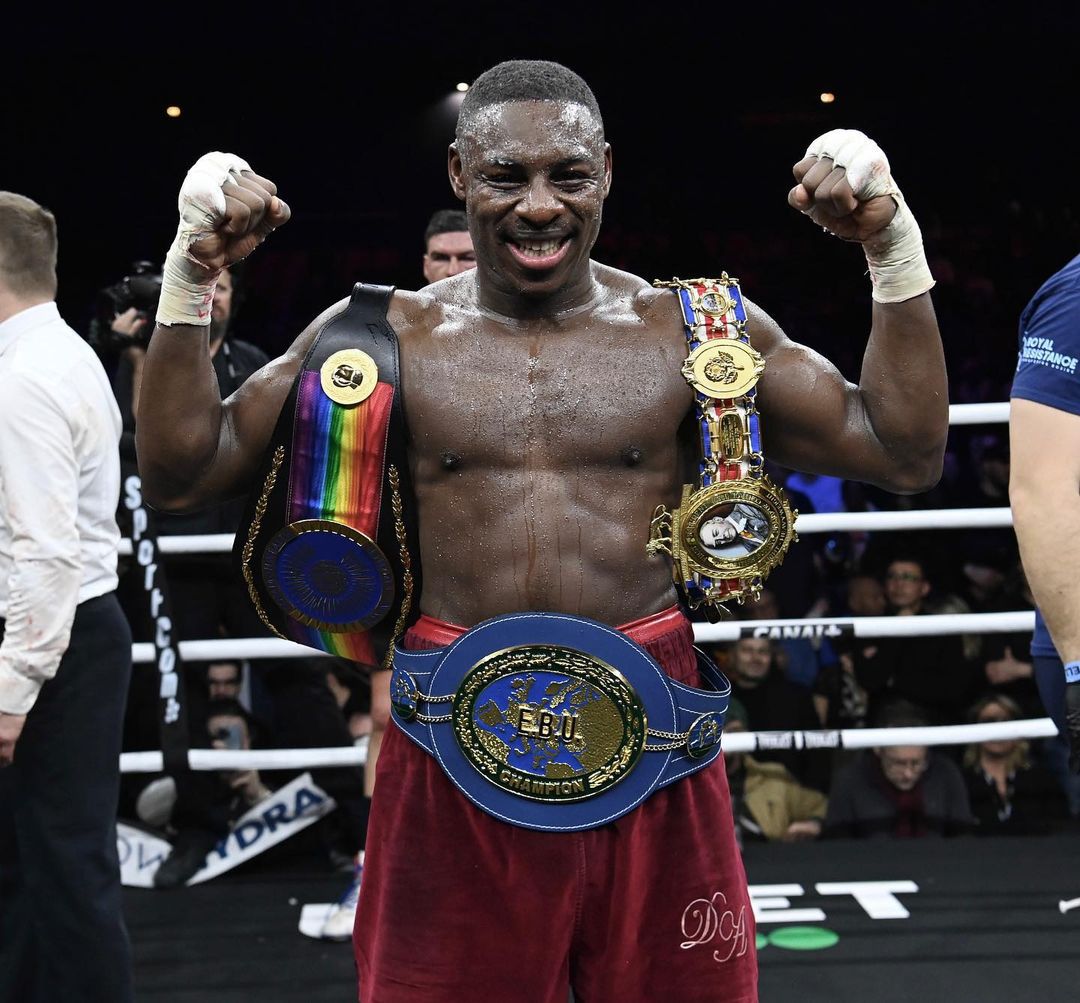 "I want to entertain I don't want to be in boring fights and you know what it sounds like it was a good fight."
Azeez also talked about the possibility of fighting British professional boxer of Ghanaian descent Joshua Buatsi next.
He added, "I understand everyone would love to see the fight and whatnot but um yeah man um he's a good mate of mine and we've been sparring known each other for time
"Not saying it can't happen you know I mean if they pay us the right amount like."
Azeez now returns to the United Kingdom with the European title and establishes himself as one of the contenders in the light heavyweight division.
Related content