Favour Ofili can be considered as one of the greatest to run the indoor 200m, after storming to the fourth fastest time in world history.
If you ever doubted Favour Ofili's prowess in the indoor 200m, now is the time to not just have a rethink but classify her as one of the greatest of all time to run the event.
Ofili effortlessly blazed to a huge Personal Best (PB) of 22.11s to win her 200m semifinal heat and advance to the final of the NCAA Indoor Championships in Albuquerque.
By doing this, the Louisiana State University (LSU) speedster shattered several records in African and Nigerian Records (smashing her records of 22.36s), School Record (her previous record was 22.36s), the second fastest time in collegiate history behind Abby Steiner's 22.09s clocked in 2022, and the fourth fastest time in world history.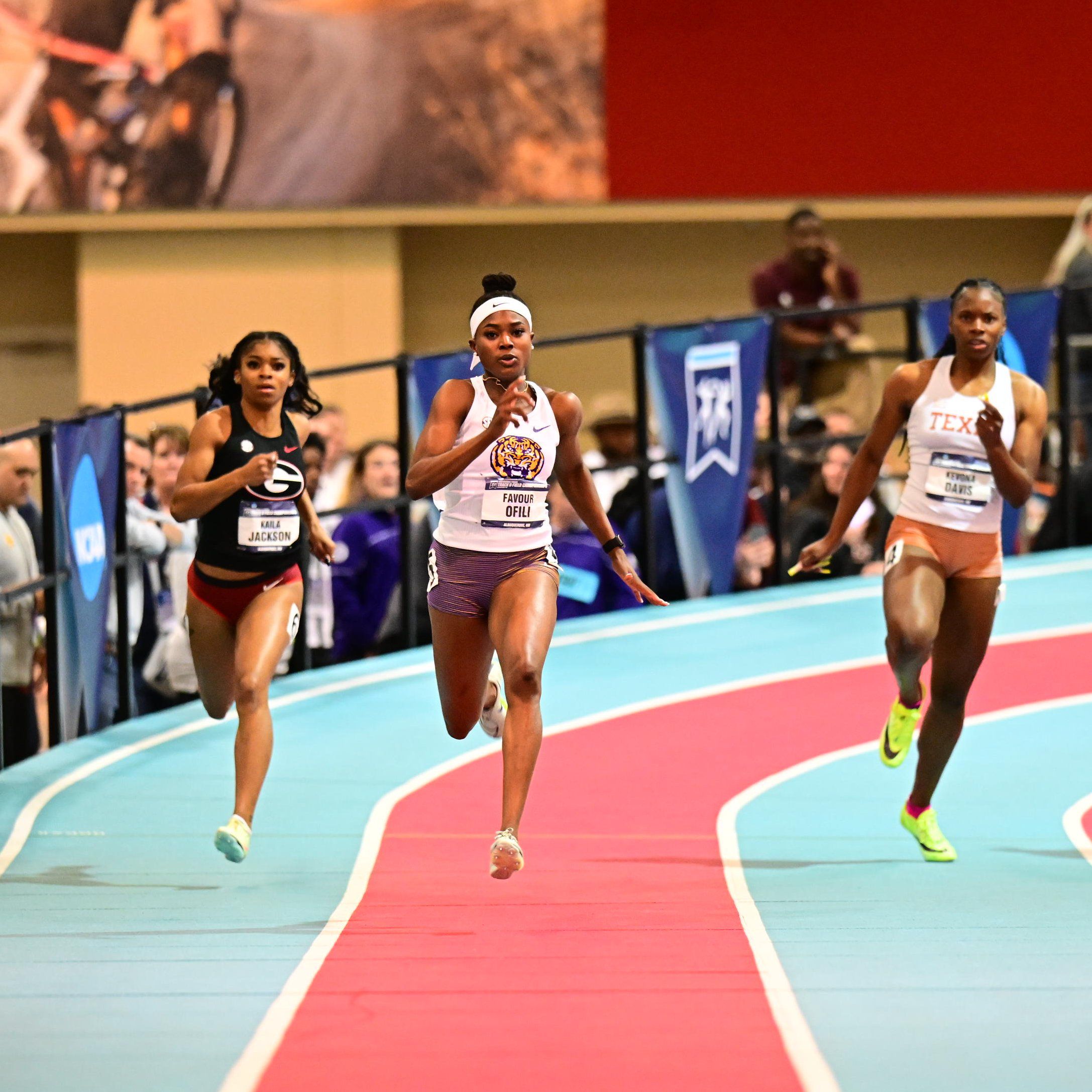 Ofili is now the favourite to win the 200m title and even run faster, as she'll be strongly challenged by the University of Texas Julien Alfred with a PB of 22.26s two weeks ago, and second fastest time of 22.38s in her semifinal heat.
She will also race for a 60m medal, after qualifying for the final with an impressive PB of 7.14s to finish second in her heat behind Alfred.